This weekend, our local Philadelphia community had a lot of reasons to celebrate—but one special moment rose above the rest. With our friends at the Flyers Alumni Association, we presented our 19th adaptive bike to a local child with disabilities.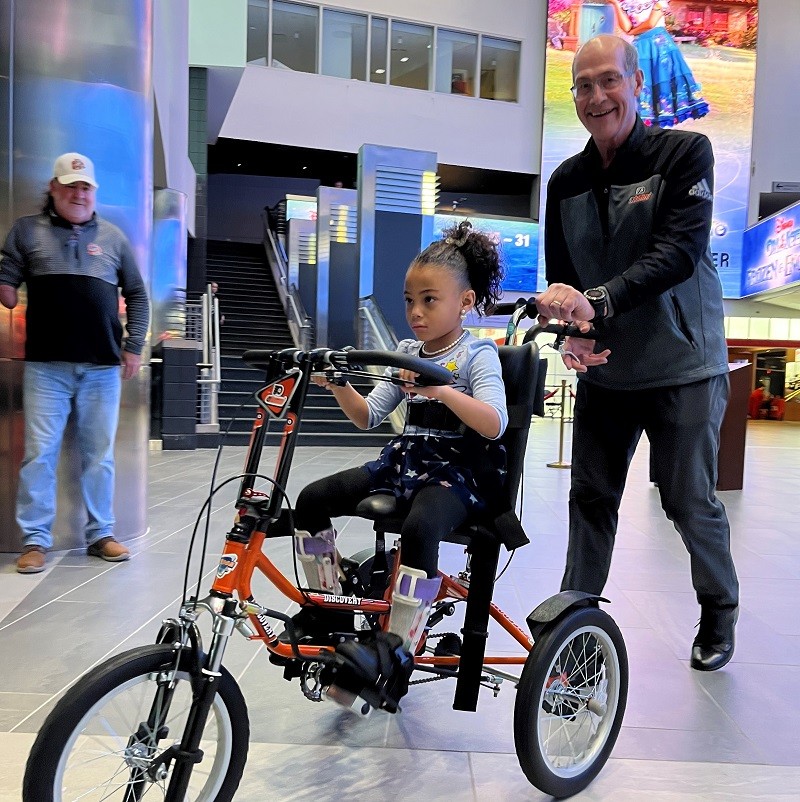 Evangeline is a six-year-old girl living with the disorder cerebellar atrophy. The diagnosis impacts her balance, standing, walking, muscle movements, and ability to speak.
Living with significant challenges due to the diagnosis, Evangeline still brings love and joy into the lives of her loved ones. She is a sweet sister and an energetic little girl who loves music, dancing, reading, and exercise.
"She is a fighter and our role model of determination and hope."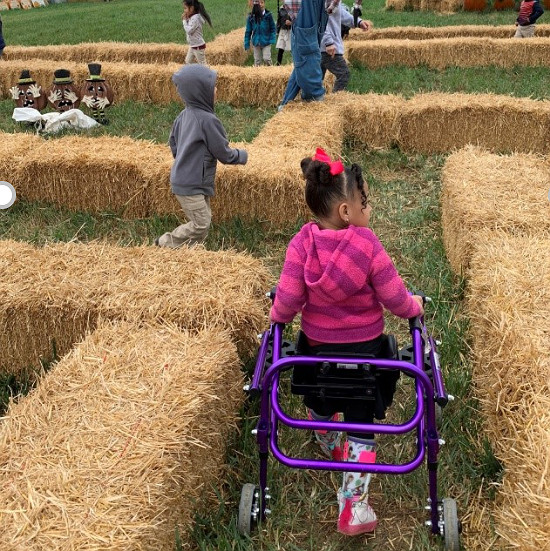 For kids like Evangeline, it can be difficult or impossible to engage in one of the pleasures most of us remember from childhood: riding a bike. With mobility challenges, a traditional bike can be unsafe to ride.
Adaptive bikes like Evangeline's new ride from Freedom Concepts give kids and adults with disabilities a chance to safely and comfortably exercise, interact with their community, and simply experience the joy and freedom of childhood in a new way.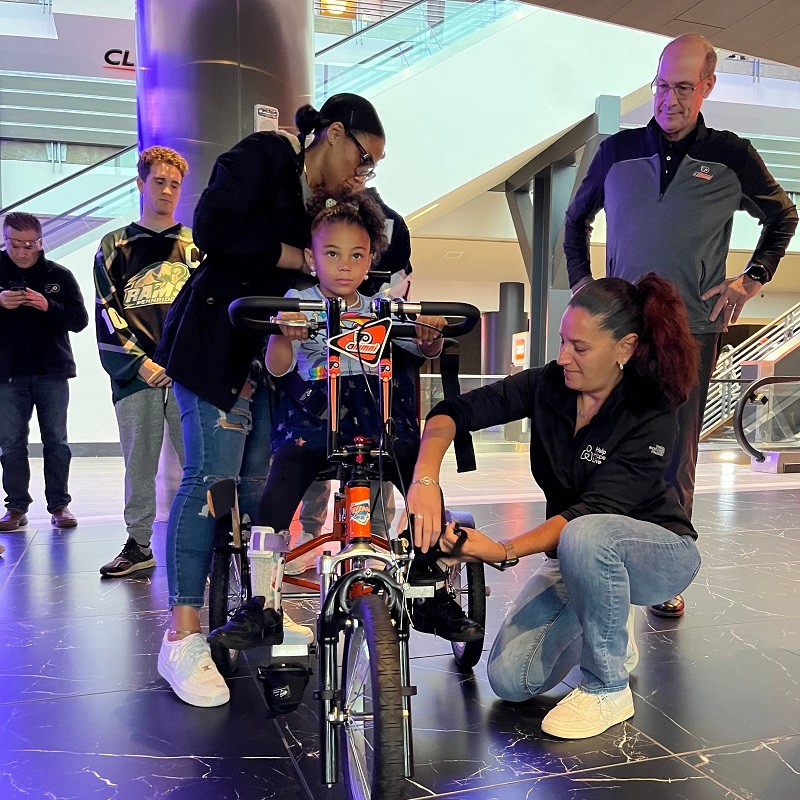 While these bikes are life-enhancing, they are rarely covered by insurance. That means families like Evangeline's may be left with an out-of-pocket commitment of $6,000 or more to bring an adaptive bike within reach.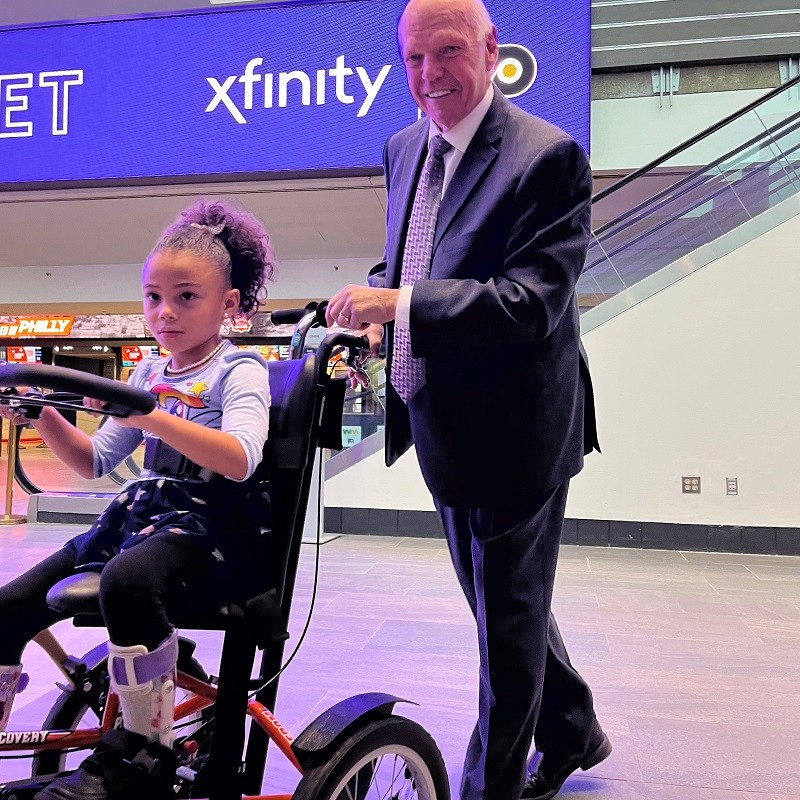 Evangeline's diagnosis has no cure. As a result, she must engage in daily physical, occupational, and speech therapies to stay healthy and mobile. Her diagnosis will lead to progressive challenges as she gets older—and that's why her family and loving community have started fundraising with Help Hope Live.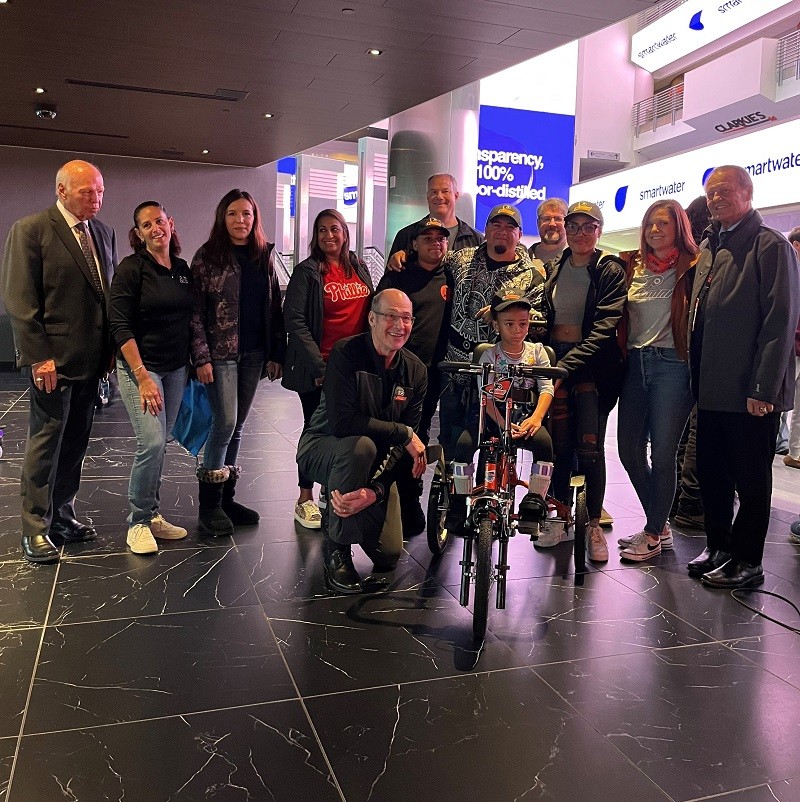 We are grateful for the chance to keep the Every Child Deserves a Bike program rolling forward to change and improve lives. Always remember that your support and donations fuel ALL our nonprofit programs, including trusted medical fundraising, critical community outreach, and special giveaways like this one.
Written by Emily Progin