Ali Ingersoll has been living with paralysis from the chest down since 2010. In addition to maintaining her blog about life with paralysis Quirky Quad Diaries, Ali is a diversity and inclusion specialist and consultant and a perpetual advocate for the paralysis community. She is Ms. Wheelchair North Carolina 2022.
We asked Ali about how she has navigated the financial burden associated with life with paralysis—here are her expert insights.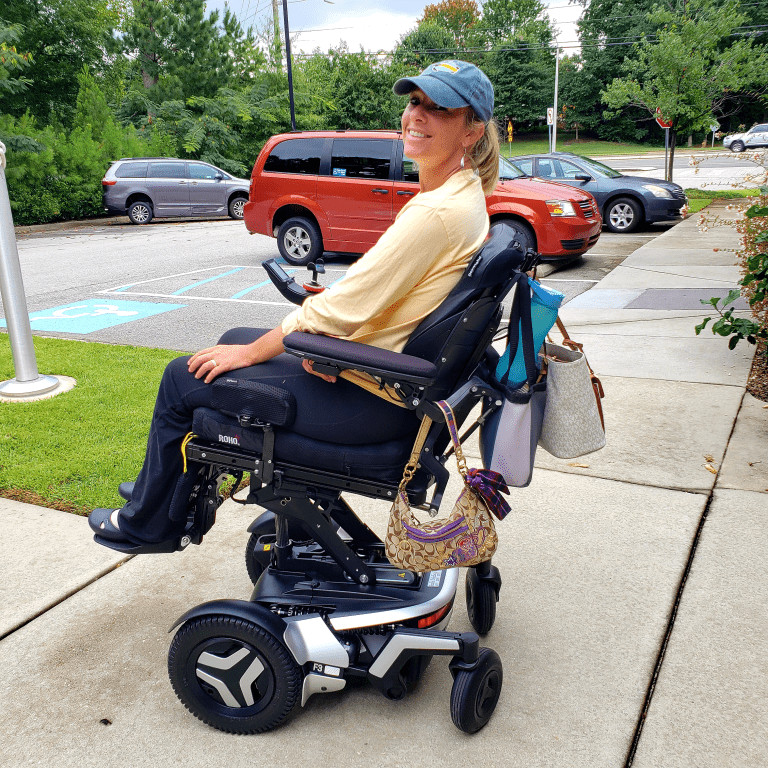 The Financial Reality of Life with Paralysis
I was injured in a shallow water diving accident in 2010, leaving me a C6 quadriplegic paralyzed from the chest down at 27 years old. I spent the better part of six years in and out of hospitals with more secondary complications than I care to count. As I look back now nearly 12 years later, paralysis itself has been one of the least of my concerns compared to the numerous secondary complications I deal with on a daily basis—and, more importantly, the constant financial struggle I have to embark on each and every day to not only survive in this life, but to thrive as a human being.
Paralysis is expensive—really expensive! Whether you were born with a significant disability or sustain a life-changing physical disability, your life is going to be seriously impacted in a variety of ways, including physically, mentally, and financially.
We could dive into each of these topics and likely write a novel on each, but I'd like to focus on the financial challenges accompanying life with paralysis and what that means for our lives on a day-to-day basis.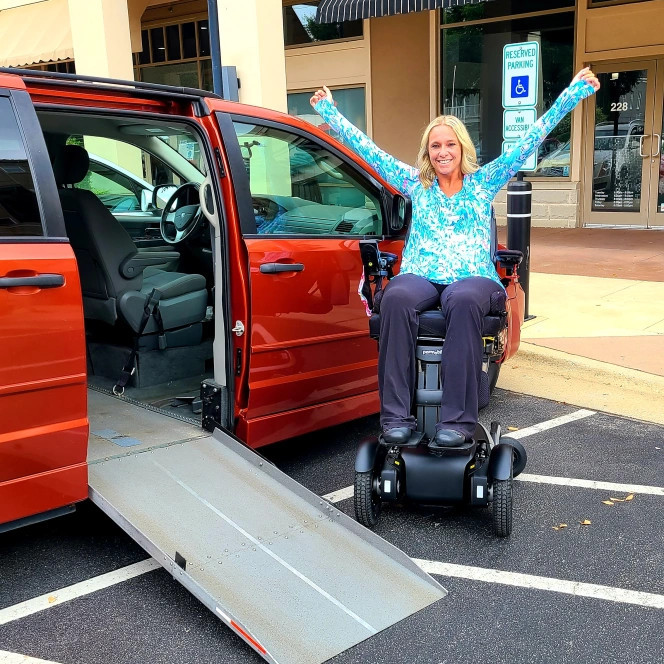 The Limitations of Government Support after Paralysis
There are two camps that people with paralysis fall into with respect to finances. The first are people who are on government support and the second are people who do not qualify for government support.
Before I get into how life may differ for each but can be equally as challenging, understand that several key "disability costs" are inherent to life with paralysis for each and every one of us. These include, but are not limited to:
Health insurance
Short-term and long-term caregivers
Medical items insurance doesn't cover
Transportation
Home modifications
Unfortunately, in the United States, we have a governmental support system that is broken. What do I mean by this? There is a gross inequity in the government benefit support system with respect to addressing the needs of individuals with disabilities using Medicare, Medicaid, SSI, SSDI, and beyond.
It is really a matter of health equality versus health equity. In other words, one size does not fit all. People with disabilities often need much more financial support from government services than, for example, someone who is aging and receives benefits from standard Medicare.
It's true that we do have a system of government support to lean on, which so many other countries do not. However, if you look closely, you'll see how this system can end up penalizing many of us with disabilities.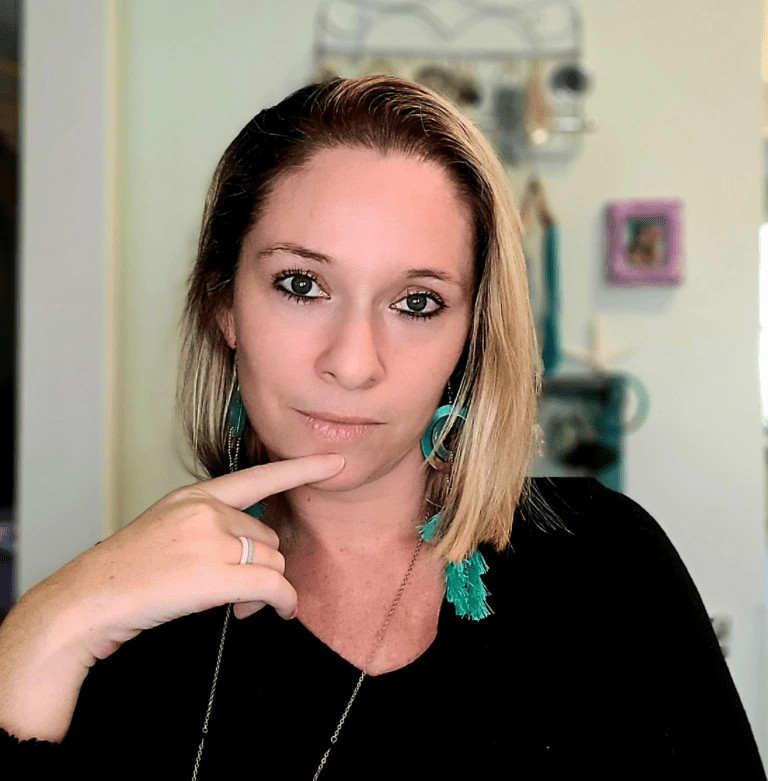 Restrictions that Come with Government Benefits
If you are in the camp of receiving any type of government support, such as SSI, SSDI, long-term disability, Medicare, or Medicaid, there are many restrictions that potentially prevent the average person living with paralysis to contribute to society financially, emotionally, and mentally.
I am not in this camp, but I have countless friends who are on some form of government support, and they simply cannot hold down a part-time or full-time job for one reason:
The government tells you how much money you can make per month without cutting off your benefits.
This reality is very challenging, because many of us with disabilities are smart, have a lot to contribute, and have the potential to add real value to a company, but we are unable to hold down a regular job and keep our benefits.
Many people with disabilities are placed into a box: if we make too much money, we are penalized and could lose our government benefits—but if we don't make enough money, we can barely make ends meet with the government support that we are afforded.
It is a reality that not only affects our physical livelihoods but also our mental wellbeing. It can be emotionally draining to want to be able to work, contribute to society, and become more financially independent only to be left fighting for our daily survival. For instance, we face the process of trying to pay for catheters if we don't make enough to cover these expenses, but we also don't receive enough help from benefits to cover what we truly need.
I've lost count of the number of people I know who would like to have a job, but when calculating the cost-benefit analysis of losing their benefits in comparison to the salary that they would earn at a job, they draw the conclusion that working is not worth it or they won't be able to make ends meet with a salary alone.
Going It Alone: Working Without Benefits
If you are fortunate enough to have a professional career, you are very likely not eligible for most government support. I am in this camp. At first glance, it looks as if I make quite a lot of money. In reality:
Every single dollar goes out the door to pay for my caregivers, health insurance, modifications to my van, and medical supplies not covered by my health insurance.
This reality can be as challenging as navigating the restrictions of government benefits. I work, day in and day out, despite the secondary complications, chronic nerve pain, and energy challenges I deal with due to my paralysis. I simply cannot afford to take a day off because I don't feel well.
I have to make money. I have to pay for my life. Plain and simple.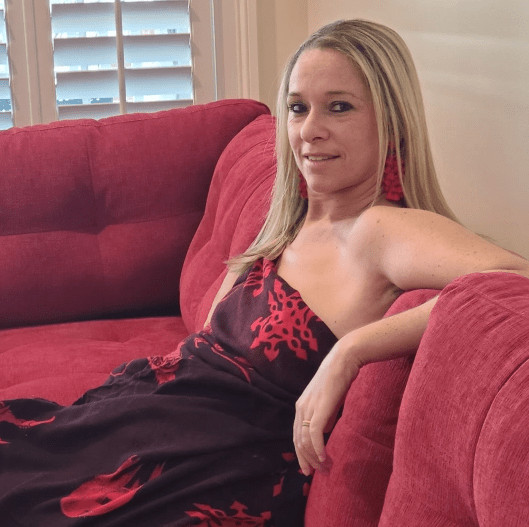 The Most Common Expenses You'll Face with Paralysis
Let's get down to the brass tacks: the unique financial concerns facing individuals with paralysis and what this means for financial planning, fundraising, and preparing for the future.
I will preface this by saying that in addition to some of these essentials, there are always unforeseen costs due to the secondary complications that can arise when you are living with paralysis that you just can't plan for in advance.
1. Health Insurance
If you are on Medicare or Medicaid, many of your day-to-day medical and related costs are likely paid for, but at a bare-bones minimum.
For example, Medicare quite literally tells you how many catheters you are allowed to have per month. This fact essentially translates into a governmental system telling you how many times per day you can go to the bathroom. Outrageous! I have friends who have to sterilize and reuse their catheters on a daily basis.
If you have private health insurance, as I do with Blue Cross Blue Shield, you may be forced to go through the Health Insurance Marketplace to select a plan to avoid insurance coverage denials based on pre-existing conditions. I have a semi-decent plan with Blue Cross and Blue Shield, but the number of necessary items that are covered decreases every year.
Each year, I pay nearly $15,000 out-of-pocket between my premiums, deductibles, out-of-pocket maximums, etc.
2. Caregiving
Medicare does not really pay for long-term caregivers, so this is where Medicaid comes in. Medicaid is the only provider for this kind of caregiving coverage though government benefits. There are different requirements based on each state to determine what the government will pay for caregivers.
The challenge lies in proving how disabled you are with respect to how many hours per week Medicare will cover for caregiving.  Even if you are fortunate to get more than 6 to 8 hours of caregiving per day (and as a quadriplegic, you may need much more than this), you are forced to work with only Medicare-affiliated health care agencies. That comes along with the risk of receiving subpar caregivers who may or may not show up for work, may not care about your needs, may have no idea what they're doing, or may even treat you with less than the dignity that you deserve.
If you have private health insurance, you are left paying for caregivers out –of pocket. Most people do not have the financial resources to pay for caregiving around-the-clock, which results in them having to piecemeal their caregiving schedule together with friends, family, and the caregiving hours that they can afford.
In my situation, I am very fortunate to be able to pay for caregivers six days per week. However:
I'm spending nearly $55,000 out-of-pocket a year on caregiving—nearly 60% of my income.
3. Non-Covered Medical Expenses
Regardless of what health insurance you have, there are certain medical expenses insurance just does not cover, especially private insurance. Some of these common costs include medical gloves, sterile gloves, suppositories, adaptive exercise equipment, and specialized mattresses.
4. Transportation
If you work, vocational rehab programs will generally work with you to help you pay for an adaptive van.
If you don't work, you are paying completely out-of-pocket for your own adaptive vehicle.
Whatever vehicle you choose to purchase, it is usually an additional $20,000-$30,000 to simply have an existing van adapted to make it accessible with a ramp. A new modified van or a new van paired with modifications can exceed $80,000.
5. Home Modifications
Some government programs will pay for reasonable home modifications, but generally, you're on your own making your own home accessible with a ceiling lift, widening your doorways, adding ramps, and other modifications.
This process can cost tens of thousands of dollars with no help from insurance.
How to Access Financial Help with Paralysis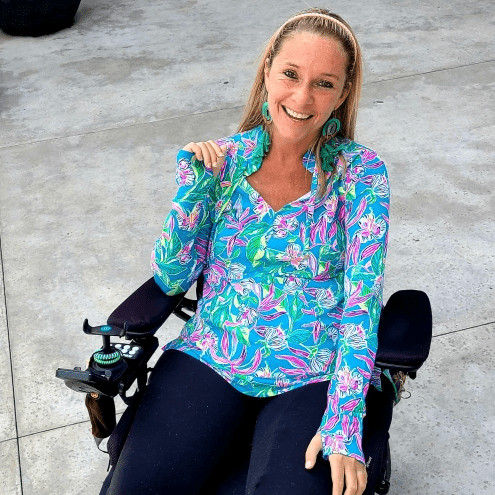 If you don't have the personal funds to cover what you need, or if government programs cannot help you pay for what you need to make your life accessible and healthy, what are some of your options?
A great solution is using an organization like Help Hope Live to raise the funds that you need through your community network, friends, and family members.
What I find particularly incredible about Help Hope Live is the fact that unlike the GoFundMes of the world, you can raise funds that will not affect your income or assets for the purpose of government benefits.
The nonprofit specializes in helping you raise funds exclusively for medical equipment, services, and anything else related to your survival and medical wellbeing with paralysis. They take a lot of the guesswork out of the medical fundraising process, and they offer unique things like verification of your medical need for donor confidence, protection for your benefits, and one-on-one support so you can create the best fundraising campaign possible—all so you can raise the funds you need to live the best life you can!
In addition to fundraising, they offer other resources for people with paralysis, including a free Resource Directory and the opportunity to apply for foundation grants and other sources of support that require a nonprofit connection.
If we lived in a perfect system, we would not need organizations like Help Hope Live.
However, because our system is presently broken, we have to think outside of the box, become our own self-advocates, and fight for our right to survive.
I wish it was not the case, but this is reality. This is life with paralysis: we have to adapt or die, as they say. You need to be your own advocate in life, no matter your situation. And if you need extra financial support to get medical equipment or services to live your life with dignity, it is organizations like Help Hope Live that can help you do that.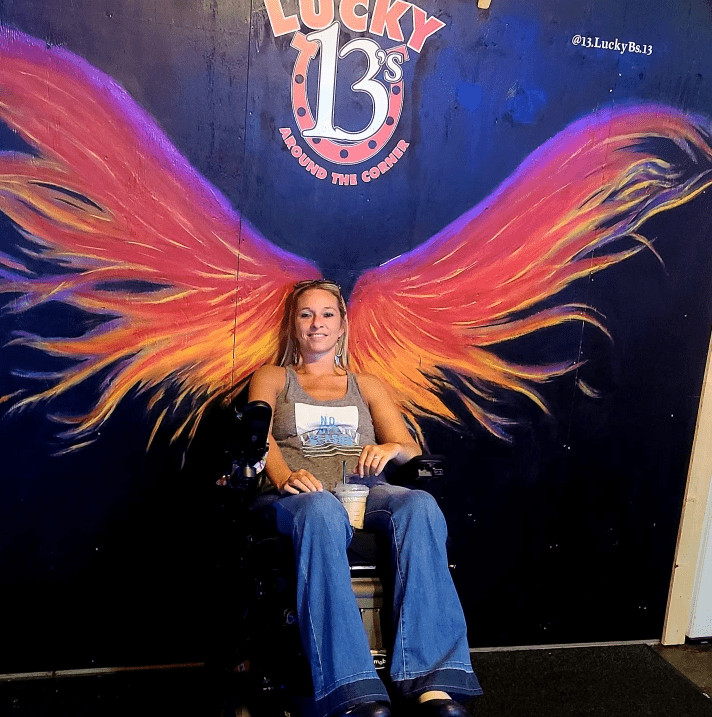 To learn more about fundraising with Help Hope Live, discover Our Advantage or submit a short campaign request online.
For more in-depth firsthand insights on life with paralysis, follow Ali at quirkyquad.com and on YouTube, Instagram, LinkedIn, and Facebook.
Written by Emily Progin