In July 2022, Arthur Martinot fractured his neck in a swimming accident while vacationing with friends and family on the coast of Spain. Arthur and his wife, Megan Lange, began to navigate life with paralysis.
This is how Arthur and Megan experienced the first year after a life-changing spinal cord injury.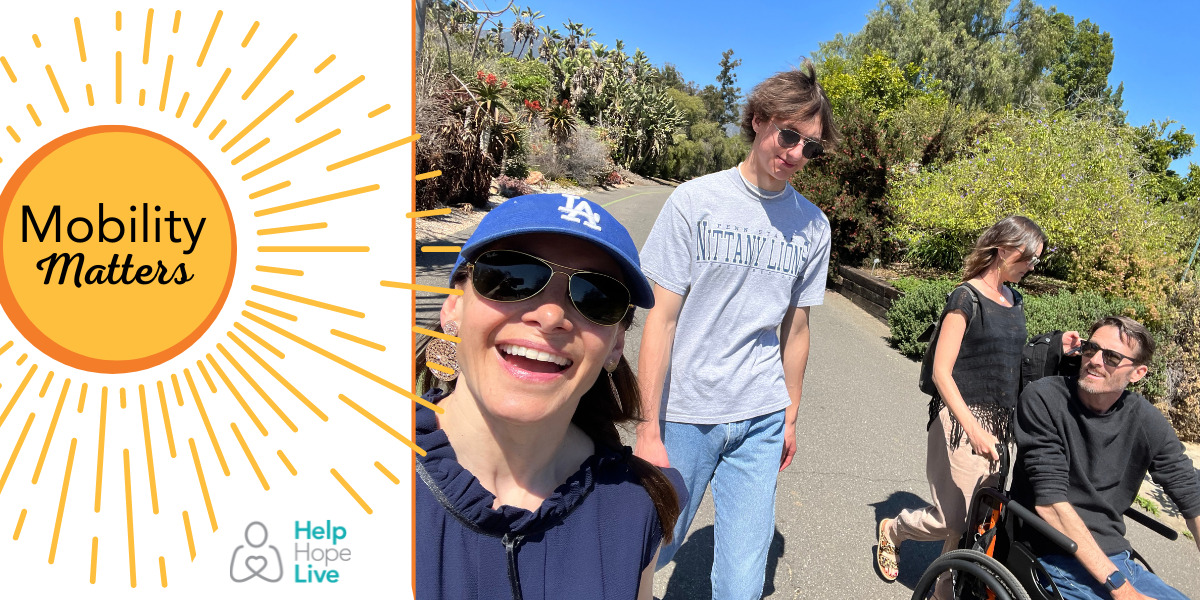 Did you have prior experience with disabilities prior to Arthur's injury?
Arthur: I had almost no experience with disabilities or mobility issues. Aside from watching the documentary Crip Camp, I knew almost nothing.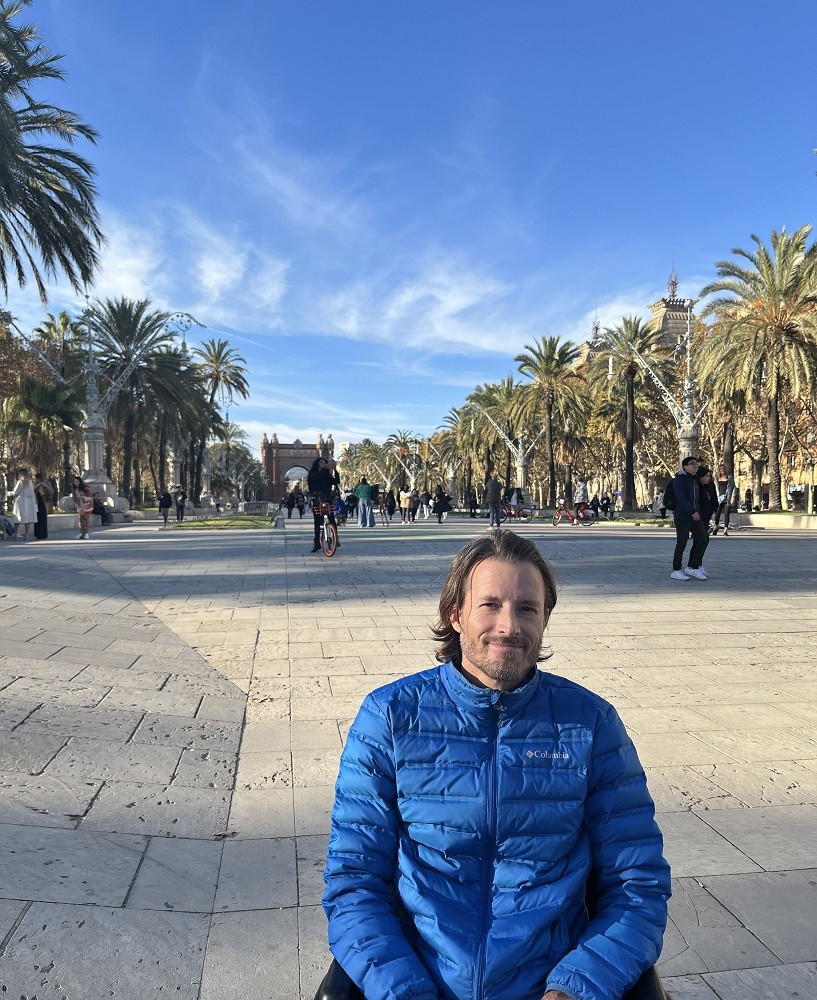 Megan: As a teenager, I worked as a Personalized Care Attendant (PCA) for a family with children living with disabilities, including kids with cerebral palsy who were nonverbal and unable to sit, stand, or walk on their own. I had exposure to the medical side, but because they were children, accessibility issues were minimal compared to adults with disabilities. I also volunteered for an organization visiting elders, and that experience taught me the challenges of car transfers.
However, overall, I will admit that I was not very sensitive to or empathetic toward folks with mobility issues. That has changed dramatically now.
Arthur, tell us about the first days after your injury.
I was dazed. I just remember lying on the beach, and my legs felt like they were floating. When I woke up in the hospital a few days later, I had no idea how much time had passed or how I'd gotten there.
I remember my brother and Megan in the room and me sitting in the hospital bed, only able to move my head, shoulders, and arms. I felt confused about the timeline of events and what was happening. Over time, it started sinking in: being in the ICU, the gravity of the situation, and just how alone I felt.
While I hadn't yet processed how permanent this would be, I knew it was serious. I was hallucinating from medications, and time was passing painfully slowly. I thought I could hear friends and family members just outside the door jumping in the water and having a good time, but it was just in my head.
Those first few days in the ICU were the hardest days of my life.
I had a moment where I thought I wanted to end my life. I quickly decided to fight to get back on my feet instead.
My wife was by my side from the very beginning. She was my everything—she provided all the support and comfort that would keep me going each day.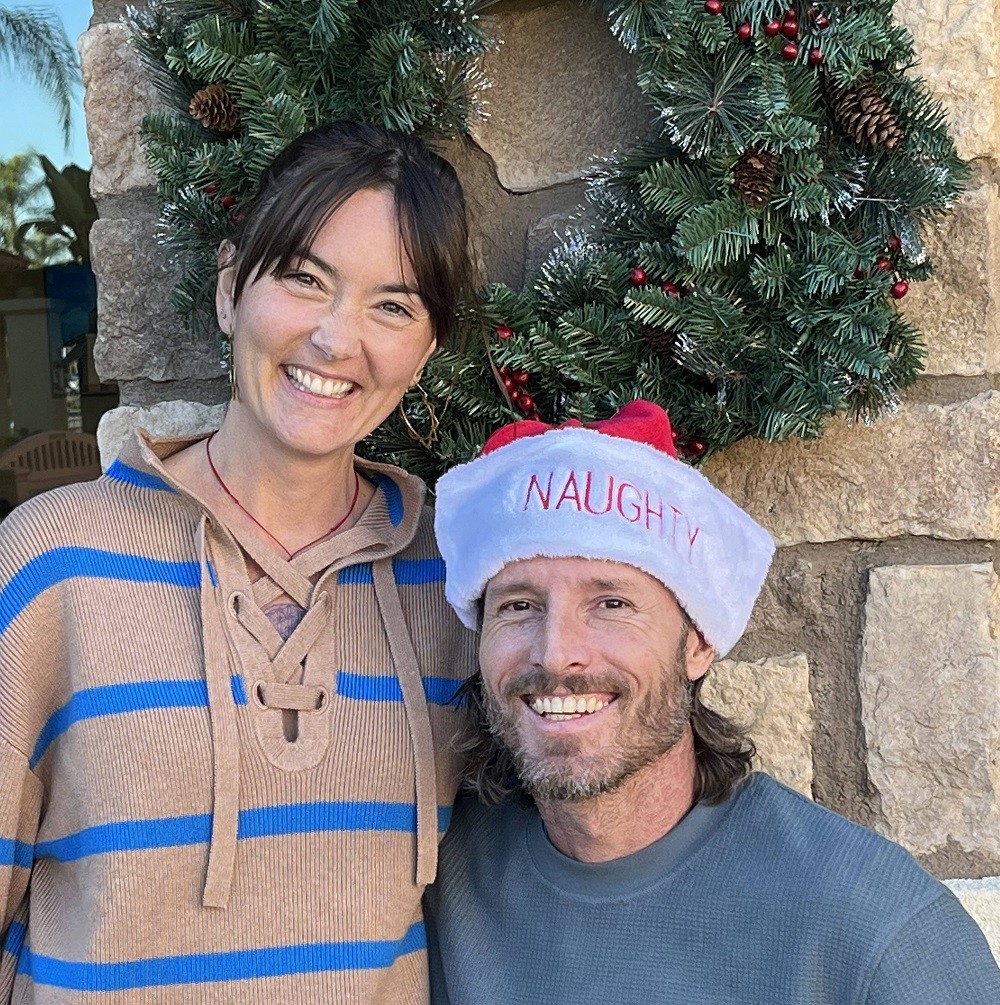 Megan, what was your experience during this time?
I was sick the morning of Arthur's injury. I contemplated not going to the beach with Arthur and everyone else, but in the end, I decided to go along and rest on the beach.
It was a beautiful day. We have really special memories of that day of snorkeling, eating roast chicken, and even finding ice cubes to buy—a miracle on Spanish beaches.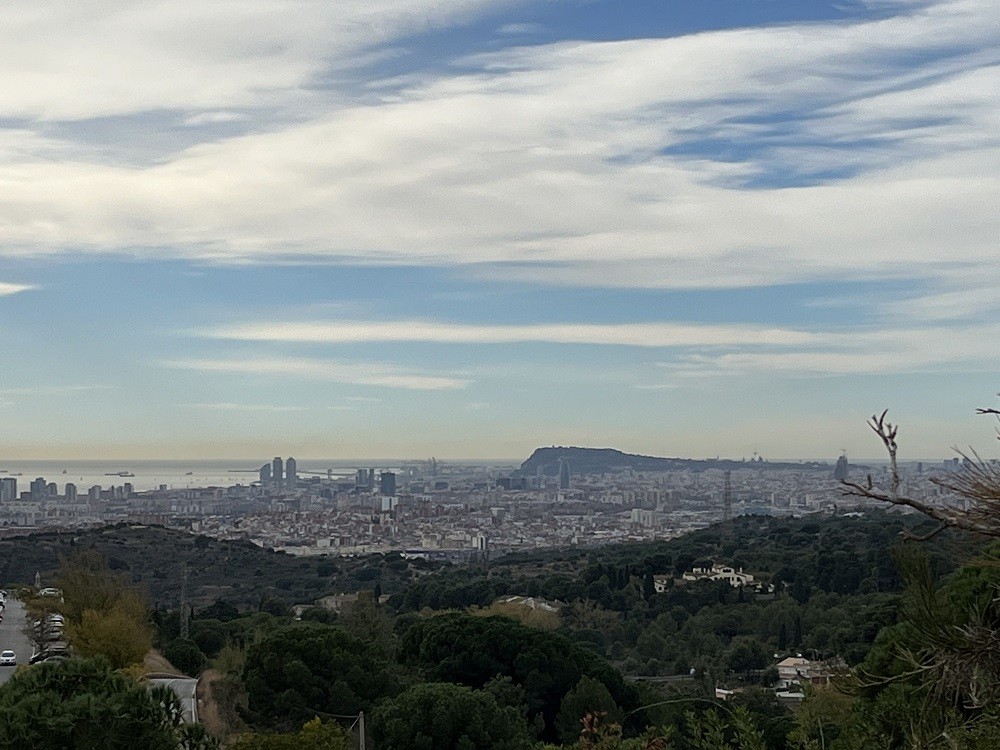 After Arthur's injury, as we waited for emergency care, I helped translate—the paramedics spoke Catalan, and I speak Spanish. I feel so fortunate that I was there with Arthur to reassure him as he started to panic and his body went into shock.
I was in co-pilot mode, I think. My rational brain took over and my emotional brain sat back and watched.
I realized within the first few hours that we would have to make a lot of really big decisions in a short amount of time. While Arthur was sedated for 36 hours during his transfer to the hospital and leading up to his surgery, it was not "we" who had to make those big decisions but just "me".
Did your community provide support during this time?
Megan: We have an amazing, supportive, loving, caring, generous, reliable, AWESOME family, extended family, friends, and friends-of-friends network. Within days, we had a visitation calendar that was almost full for the first two months of our time rehabilitating in Spain. We got so many phone calls, texts, and emails.
My parents, Arthur's sister and her husband, and a small army of our friends packed up our house and got it rented out. My colleagues made it possible for me to continue to work remotely despite a 9-hour time difference.
I have never felt so buoyed by people from so many different parts of our lives.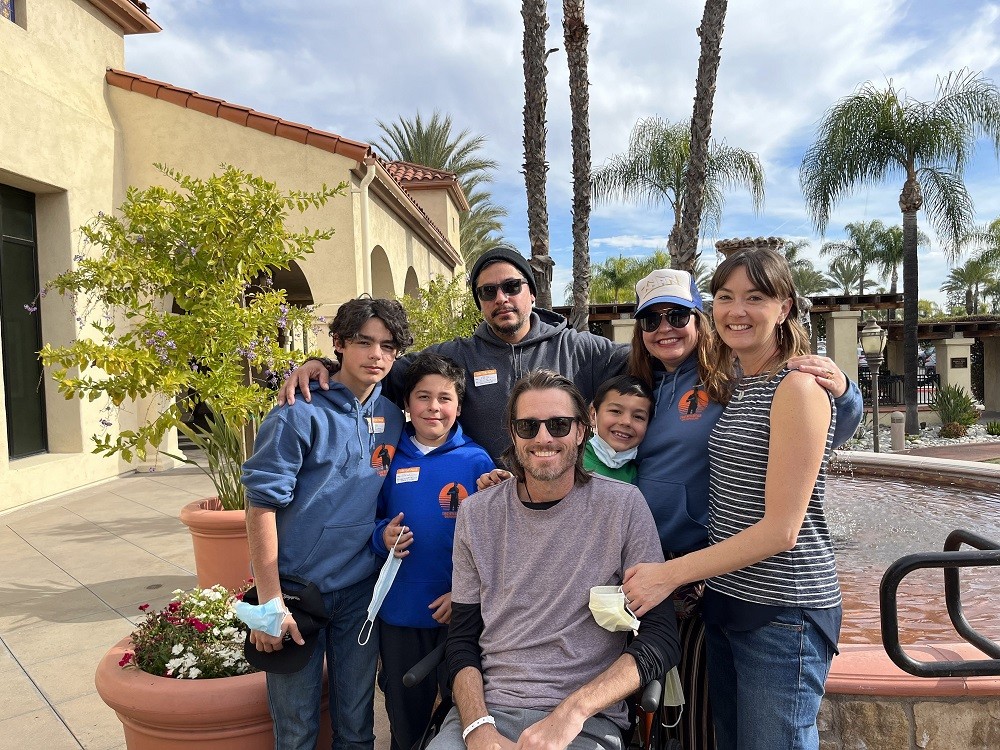 Arthur: Friends and family members did everything they could to help. They kept each other informed with regular updates about my progress, and I was able to keep up with their responses. That was a tremendous help in getting me to feel the love and support of the hundreds of people who stayed connected to us during this time.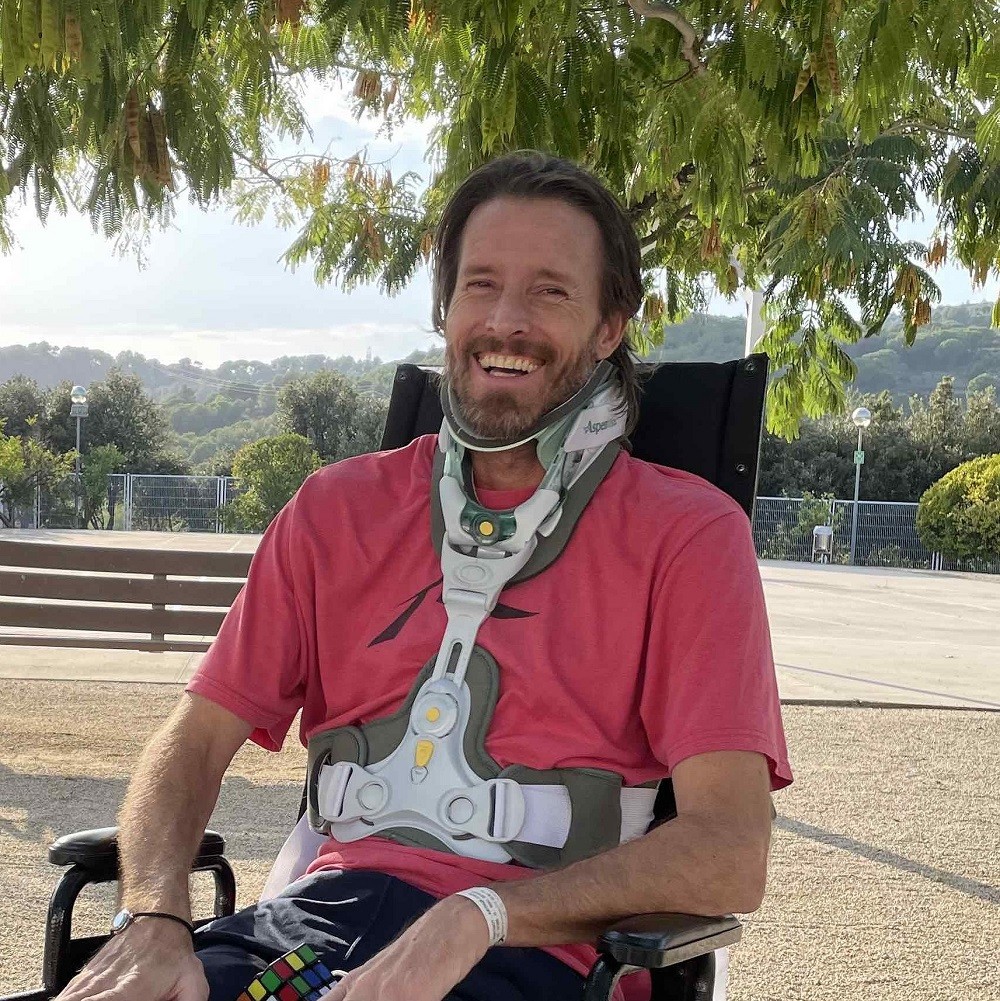 My brother flew in overnight to be there with me, and my family and friends made plans to take turns visiting me. I felt so loved.
Their support moved me deeply, and it made me want to fight even harder.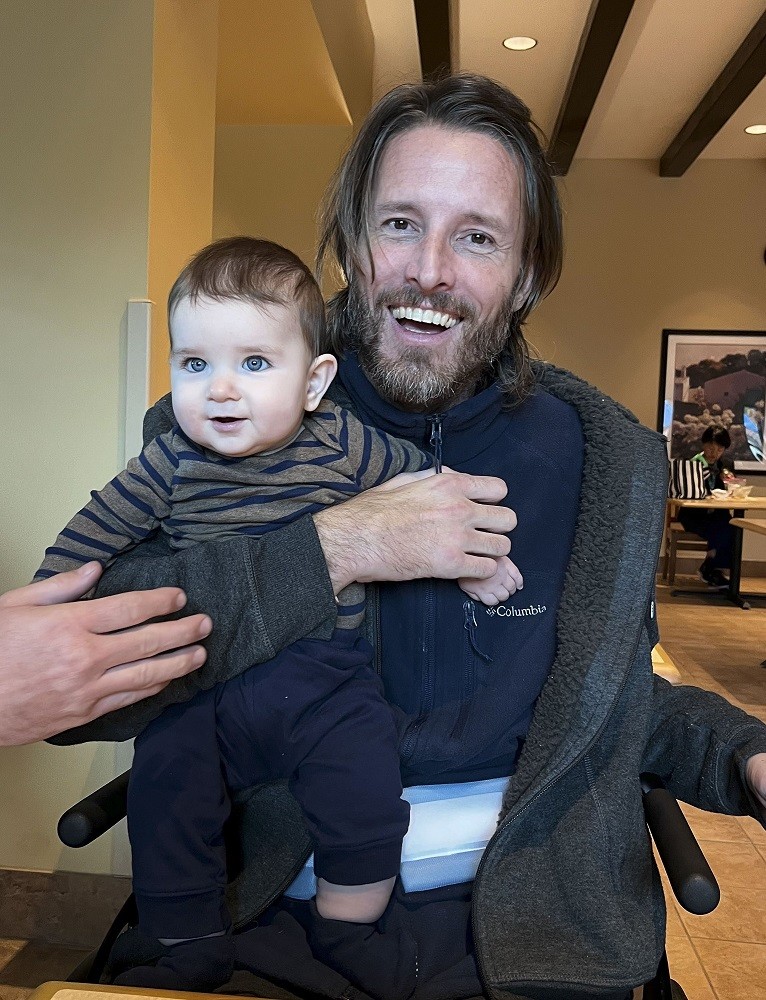 When did you begin to understand the cost of spinal cord injuries?
Megan: We had to contend with the cost of spinal cord injuries immediately. Being outside of the country, nothing was easy or guaranteed under our insurance. Every time we got positive news, such as something insurance would cover, we felt like it was a landslide financial win.
The internet does not sugar-coat: it revealed just how expensive a spinal cord injury like Arthur's could be.
Arthur: We had a huge out-of-pocket expense when we decided to stay in Spain to maximize my time in rehab instead of flying back to the United States right away.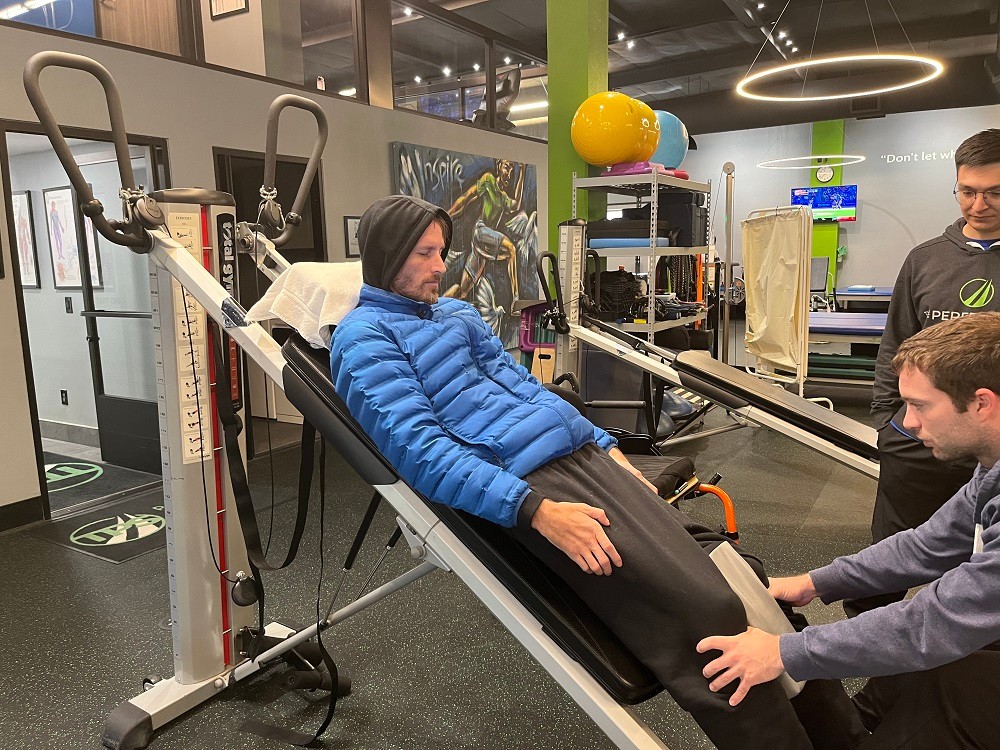 Why did you start fundraising with Help Hope Live?
Arthur: We started fundraising primarily to ensure that we would have as much rehabilitation time as possible, as we understood this would be crucial for recovery. Even after we returned to the States, our insurance would not cover extended rehabilitation or home health care, which put Megan in the challenging position of having to be my full-time caretaker without financial assistance for caregiving.
Megan: We applied to fundraise with Help Hope Live because the nonprofit would offer security and reliability, because donations would be tax deductible, and because Help Hope Live has a history of being closely associated with the SCI journey.
Even small expenses add up quickly. Medical supplies and equipment are not cheap, even with insurance.
Fundraising became a critical source of support for us. We have been able to make it all work because of other people's generosity.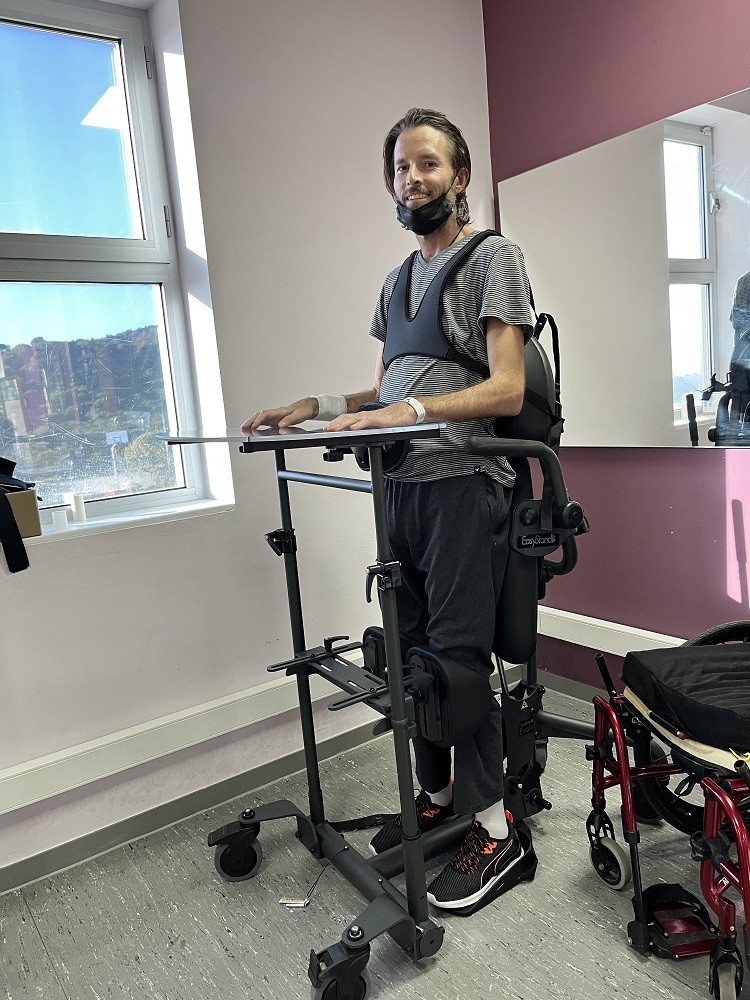 Fundraising has also revealed just how beautiful people can be. For example, Arthur's 11-year-old nephew started a fundraiser for his birthday, asking friends to donate to Help Hope Live in Arthur's honor instead of buying him a birthday present.
How has Arthur's mobility shifted over this first year of SCI recovery?
Arthur: It wasn't until about two months after injury that my spinal cord injury diagnosis was changed from "complete" to "incomplete". During the first four months, I was very weak, and I required help to eat, transfer, dress, wash, and more. Over time, I started to feel more comfortable spending time in the chair, being more mobile and independent, brushing my teeth, getting myself to the gym, and even leaving the rehab facility on the weekends for a change of scenery.
After about five months, when we returned to the United States, I really started making more progress. I became stronger and able to almost transfer on my own, and I began to gain weight.
Participating in intensive rehab has been essential—for both my physical and mental health.
Having a daily challenge gave me something to focus on, and that was exactly what I needed. I have also learned a lot from my conversations with physical and occupational therapists.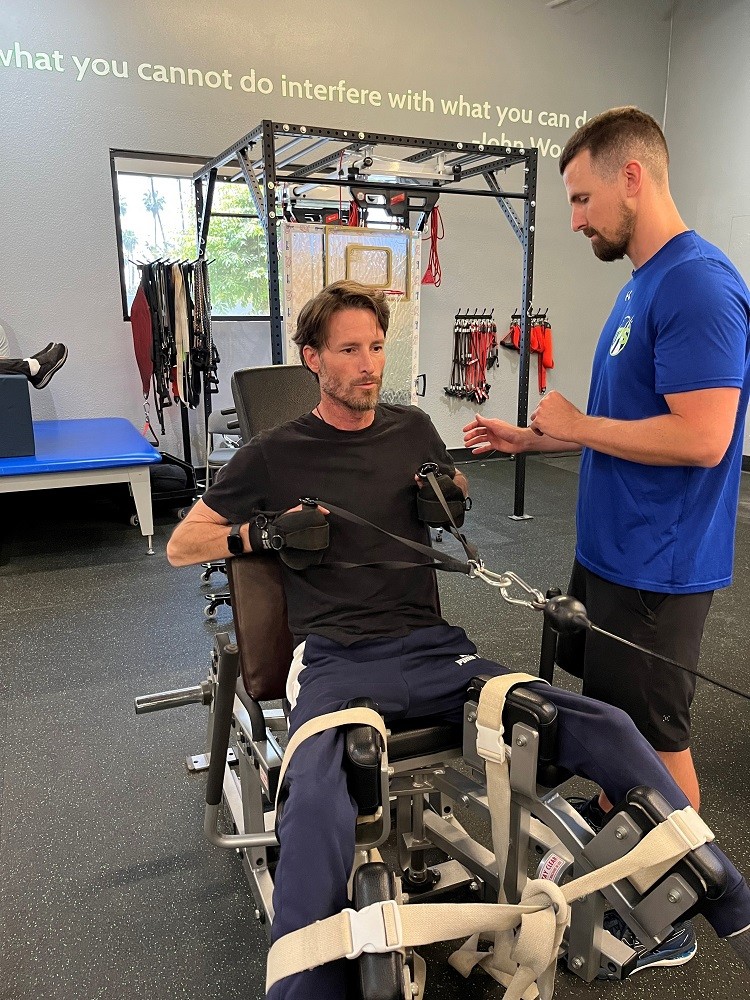 Megan, what did you learn about caregiving and support during this time?
Megan: The rehab institute outside of Barcelona taught us both so much. I am especially grateful for the training I received as a caregiver. I was able to stay with Arthur in his room on weekends for three months. During that time, I learned how to help him turn, catheterize, stretch, shower, dress, and transfer in and out of his chair and bed.
I learned how to assist Arthur on public transportation, up and down hills, on city sidewalks, and eating out—all the while maintaining his privacy and dignity. There were literally bumps along the way, but with a lot of support from the staff, I was able to manage my expectations for when Arthur would eventually be able to move home from the hospital.
Even with all that training, I was still not prepared for everything that came up during that first month!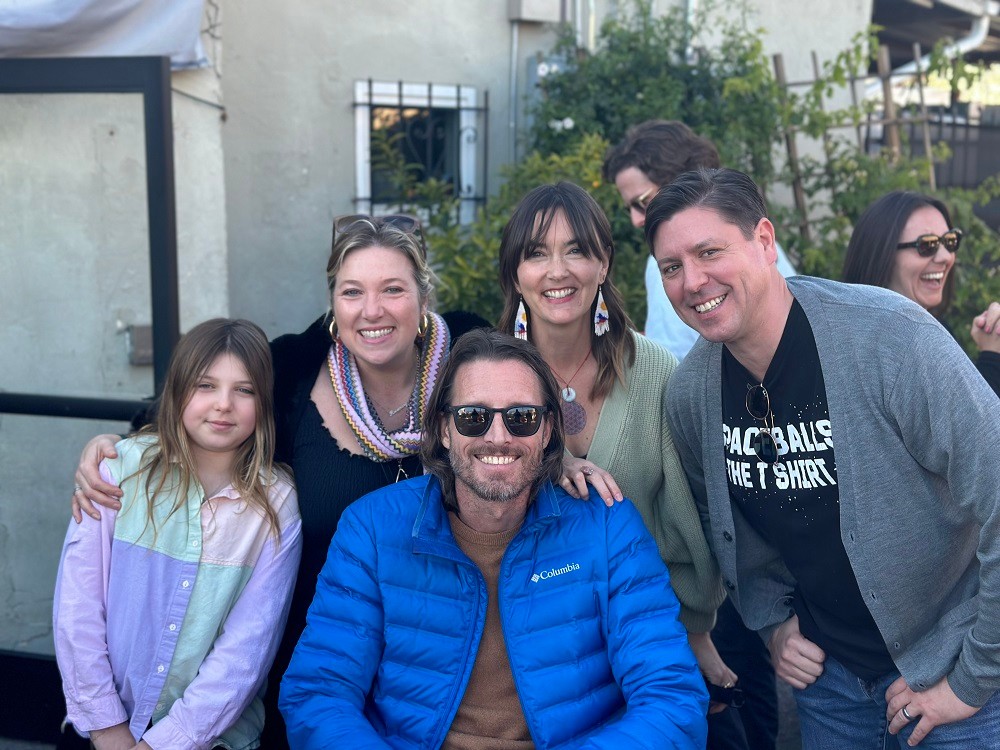 Looking back at these past 10 months, what insights would you give to other families facing a spinal cord injury?
Arthur: I started attending a support group once I was back in the U.S., and I found that experience very helpful in trying to make sense of what to expect. This particular SCI support group focused on living with a disability, adapting to life after injury, wheelchair access and travel, and similar topics.
Megan: I had to learn to allow myself space to grieve. This was a giant change that happened in an instant, and that can come with a deep sense of loss. So it's important to be in the present moment and remember that that moment will change, too.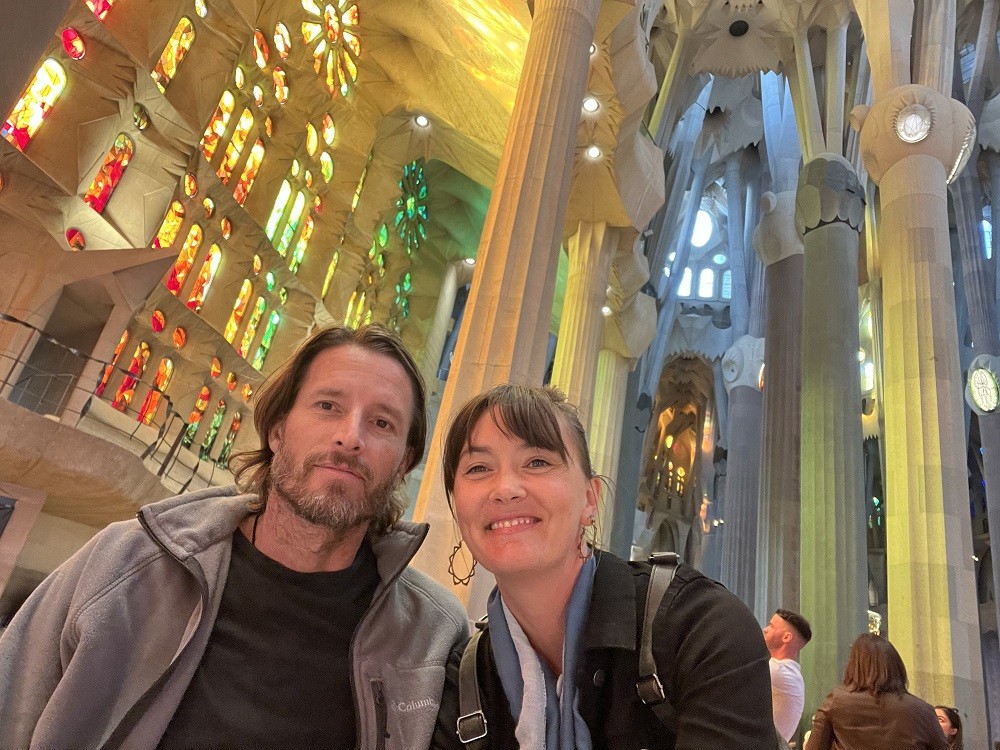 If things are hard or I'm overwhelmed, I am reminded that not all moments will feel like this one. Even after only 2.5 months of serving as Arthur's primary caregiver, things are much easier than when we started.
I try to be gentle with myself, which is harder than it sounds.
Trauma can be huge, and learning a new reality takes time even without trauma. I try to give myself space to "feel the feels"—depressed, angry, sad, elated, excited, calm, anxious, stressed, you name it. Each emotion passes and a new emotion shortly follows.
I have also found talk therapy and our cats to be effective in helping me manage all of the above.
What do you think the public should know and understand during Mobility Month?
Arthur: I think the public should realize that paralysis and, specifically, spinal cord injuries come with more challenges than just the inability to move or be mobile.
Most people know very little about the secondary complications associated with SCI.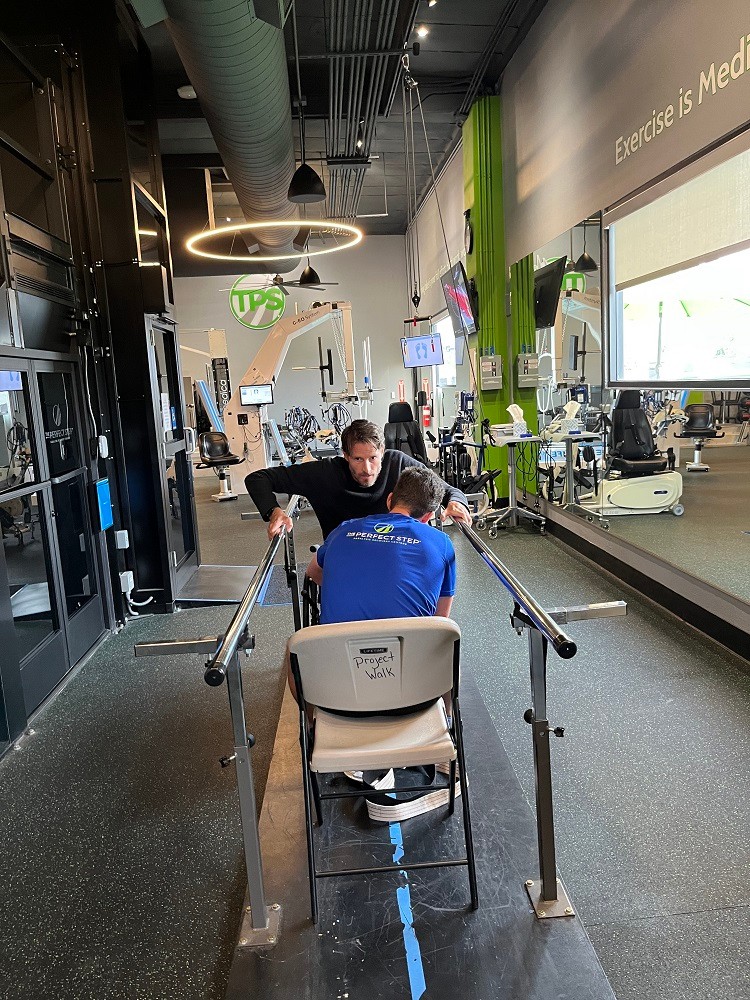 Megan: Mobility and accessibility influence so many aspects of daily life for someone with a disability.
Everywhere I go now, I think about how someone like Arthur would access a site independently—often, I see that it is not possible.
Automatic doors would be such a simple start in many places. Flat entrances and accessible tables would make dining out so much easier. I am excited by the new options and designs coming out that make the great outdoors more accessible. Arthur and I love to camp and I'm eager to get back out into the wilderness with him.
More public support and focus on these needs will bring them to the forefront in design.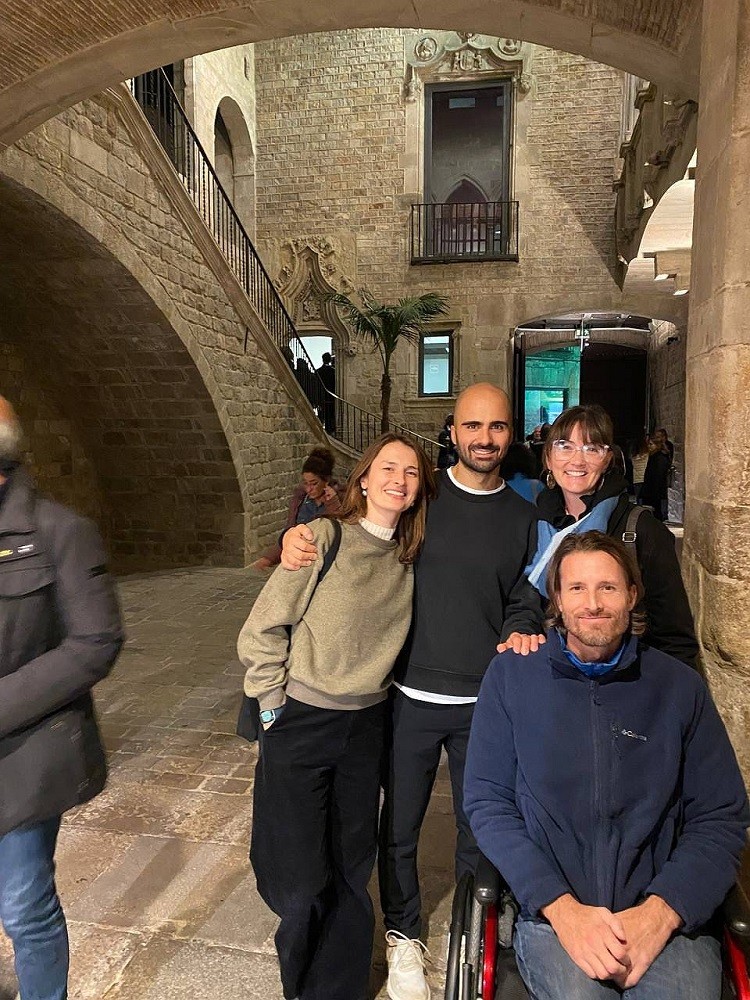 What are some of your goals for the near future?
Arthur: Some of my goals include being able to bathe myself, prepare a meal, get out of bed on my own, drive, travel, and more. I also plan on starting a new career within the next few years—I'm just not sure what that will look like yet.
I would also like to participate in clinical trials, especially electrical epidural stimulation studies, to try to regain motor function in my legs and hands.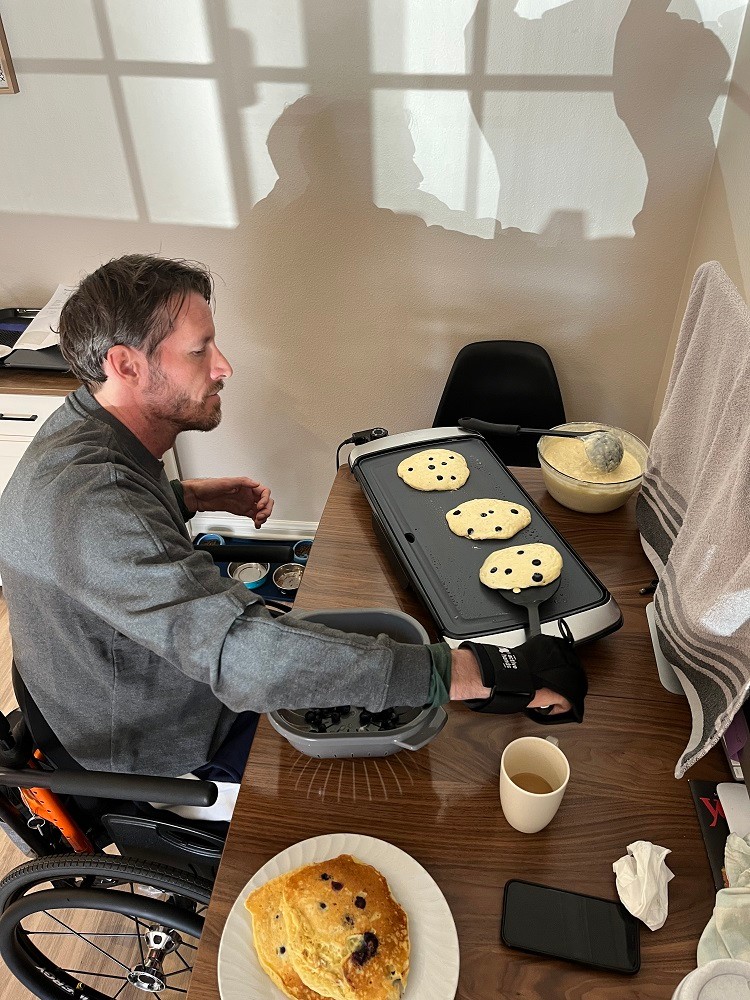 Megan: Fundraising is a big part of many of these goals. As Arthur learns to drive again, we will modify the car we have now for his accessibility or purchase a new car. Few homes are built with universal design concepts, so we will likely always encounter a bathroom, kitchen, doorway, or step that needs modifications.
As we look forward to Arthur participating in clinical trials, we also know there are travel expenses and short-term living costs associated with these trials that we will have to cover.
How does hope play a role in your lives today?
Megan: Arthur's accident changed our lives irreversibly, and I don't subscribe to the idea that things—good or bad things—always happen for a reason. However, I can say that confronting this change and learning this new life with Arthur is helping me to develop a deeper sense of self and love, both intimately connected to the word "hope".
To me, hope implies a future that is positive, and the idea that there is something—or everything—to look forward to with excitement instead of dread.
Hope means that life is worth living.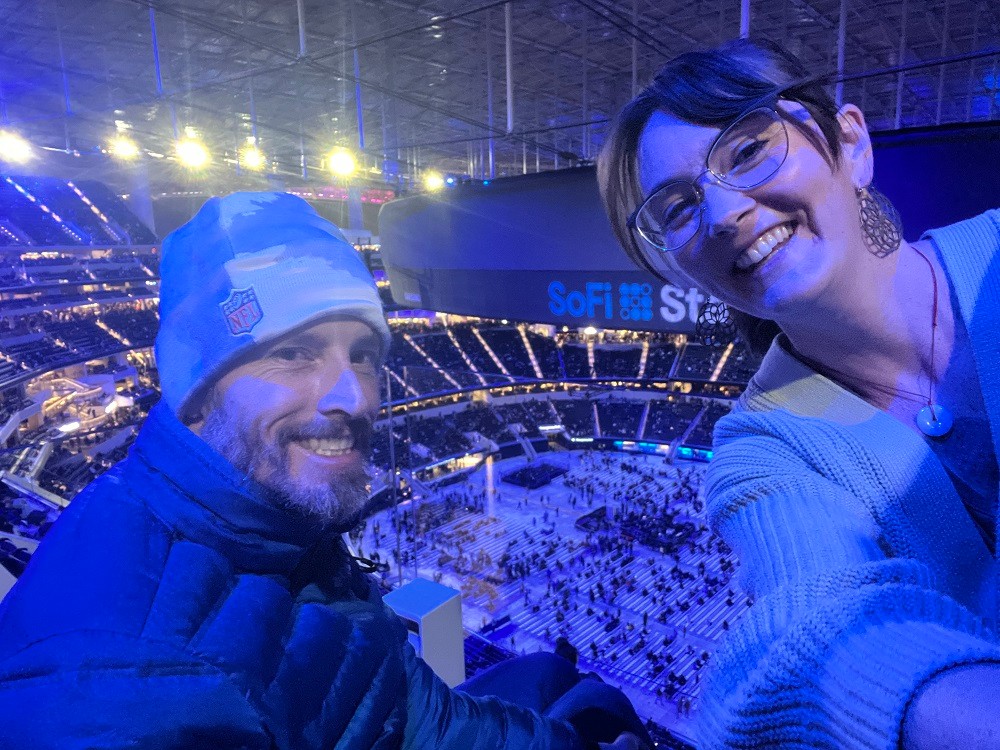 Arthur: As I went through rehabilitation, I realized I was having a harder time than some of the other patients. That fact weighed on me. Over time, I had to realize that reaching my goals for recovery would potentially take longer than I had anticipated.
However, my ultimate focus on recovery has never really wavered. I have had ups and downs and bouts of hopelessness, but to me, hope means finding a way to refocus my energy and stay positive.
I've always believed that I would somehow walk again, and I still fight for that dream with hope every day.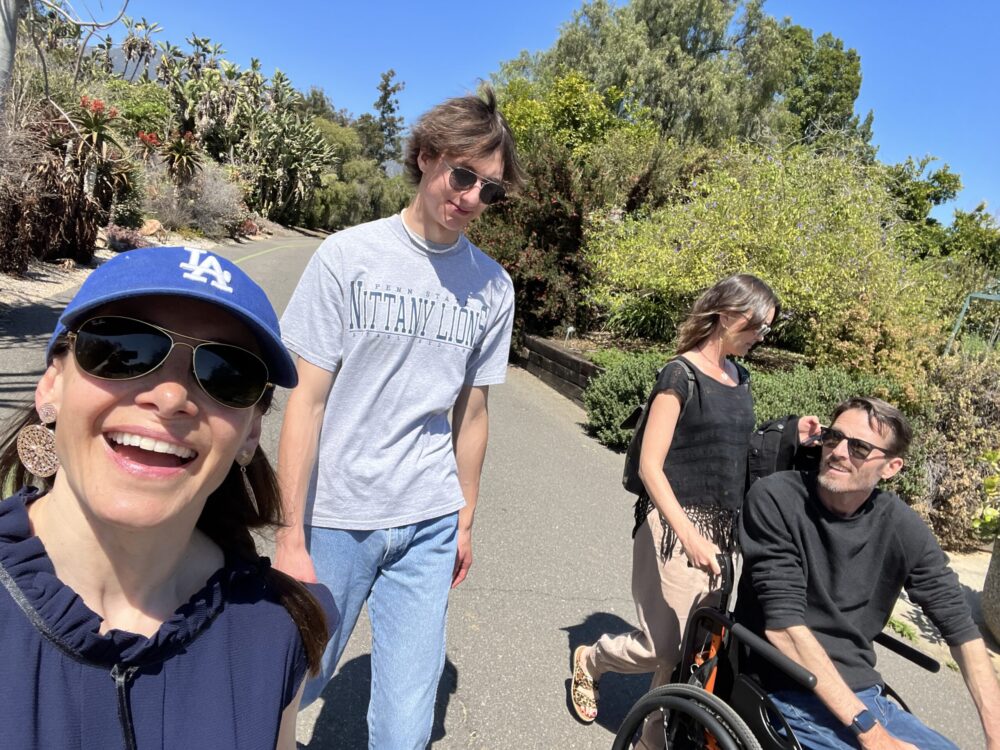 Keep up with Arthur's campaign or make a donation in his honor at helphopelive.org. Follow him on Instagram @we_stand_with_arthur__.
Written by Emily Progin