We didn't get to see our hometown Philadelphia Eagles take home a victory this weekend—but we got something even better. Thanks to the support and generosity of our friends at the Flyers Alumni Association, we got to watch another local child living with disabilities receive a BIG surprise: a customized adaptive bike.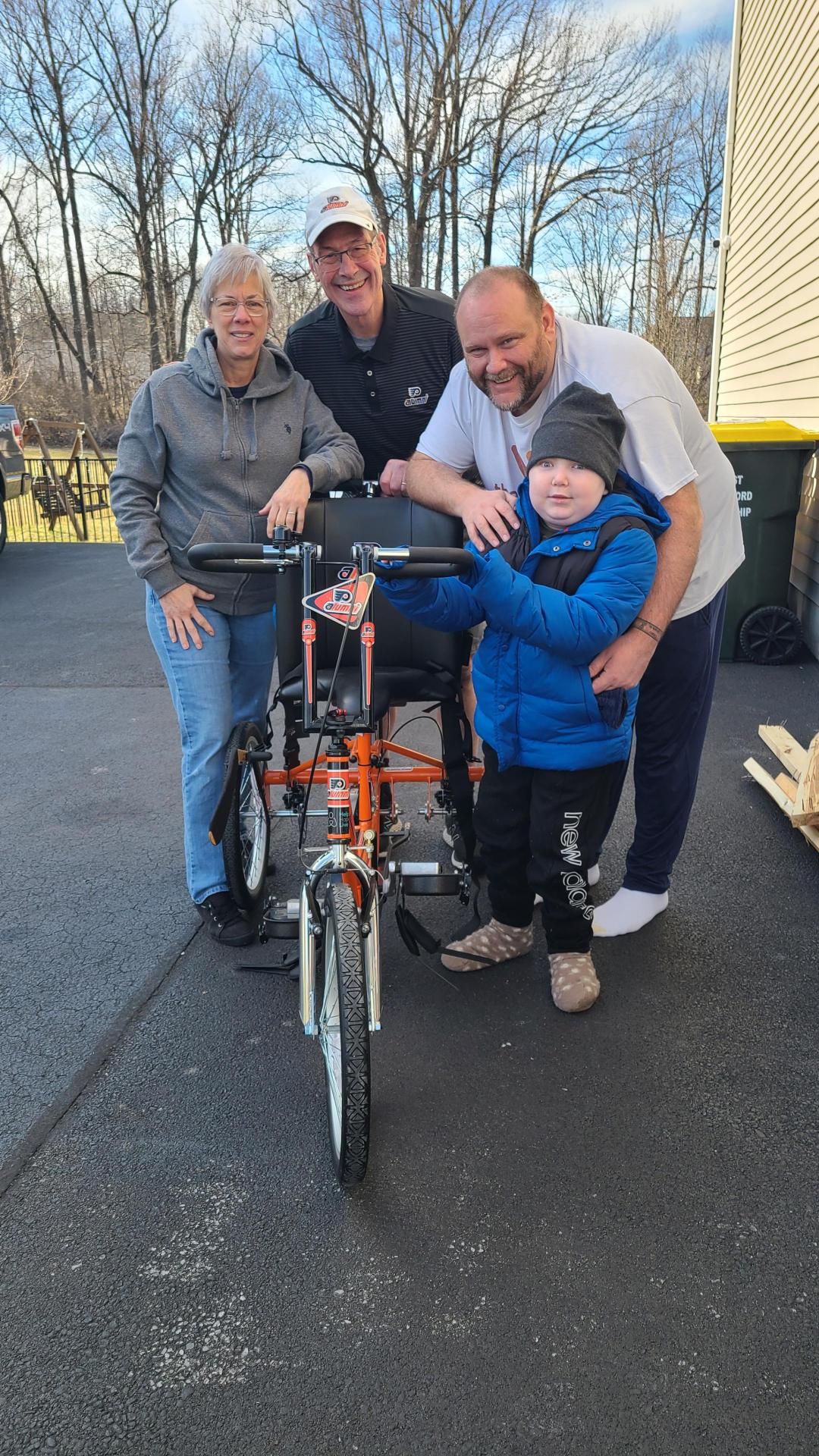 11-year-old Franklin "Frankie" Knowles was diagnosed with a hard-to-treat brain tumor in 2018. Living with multiple disabilities, Frankie can no longer move or sit independently.
Like many kids with disabilities, Franklin's mobility issues make it impossible for him to ride a traditional bike. Adaptive bikes are an incredible alternative, and one that Franklin's physical therapist recommended to his family to help him access regular exercise, fresh air, more community engagement, and pure childhood joy.
Despite the therapeutic benefits for Frankie's mobility and health, insurance will not cover the cost. That means Franklin's family would need to pay $5,000 or more out-of-pocket to get an adaptive bike for him—financially out-of-reach without help.
That's why the Flyers Alumni and Help Hope Live came together once again under the Every Child Deserves a Bike program to gift Franklin and his family an accessible bike. The Freedom Concepts adaptive bike is decked out in Flyers orange and perfectly customized to Franklin's mobility needs.
While the bike will make a big impact in Frankie's day-to-day, his family still faces many out-of-pocket expenses related to his diagnoses that are difficult or impossible to meet without assistance. That's why they are pursuing trusted medical fundraising with Help Hope Live for a lifetime of need.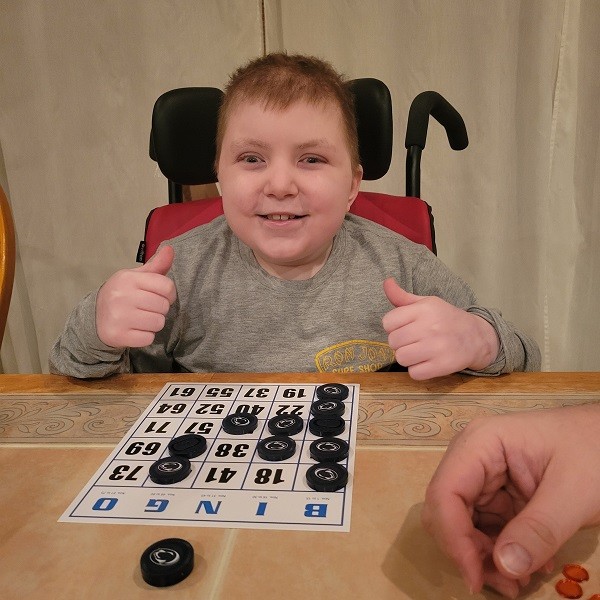 You make all our nonprofit's programs possible, from compassionate one-on-one fundraising assistance to adaptive bike giveaways, special grants, resource directories, and more. THANK YOU for your ongoing support of our mission!
Written by Emily Progin