We asked our client Keisha Greaves, the talented 37-year-old founder of the Girls Chronically Rock brand, to share her story of coming to terms with a shocking diagnosis—and how it would impact the future she once imagined.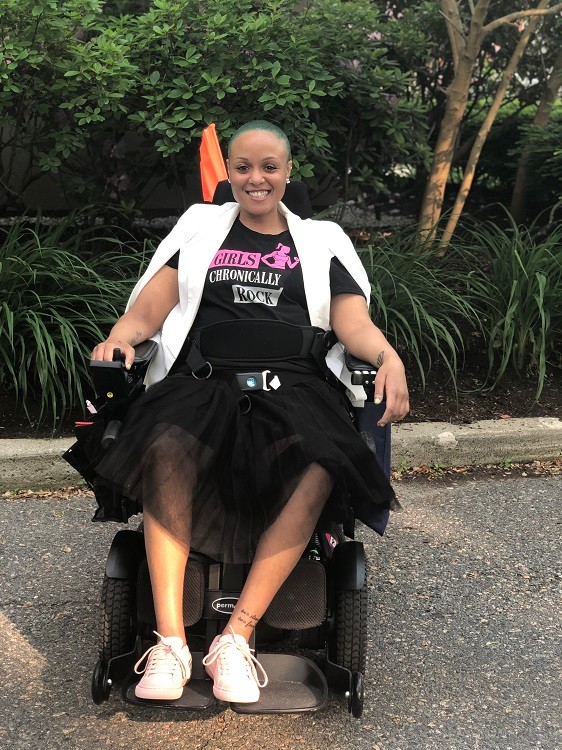 Before my diagnosis, I lived life on my own terms, and I loved it.
I had big dreams.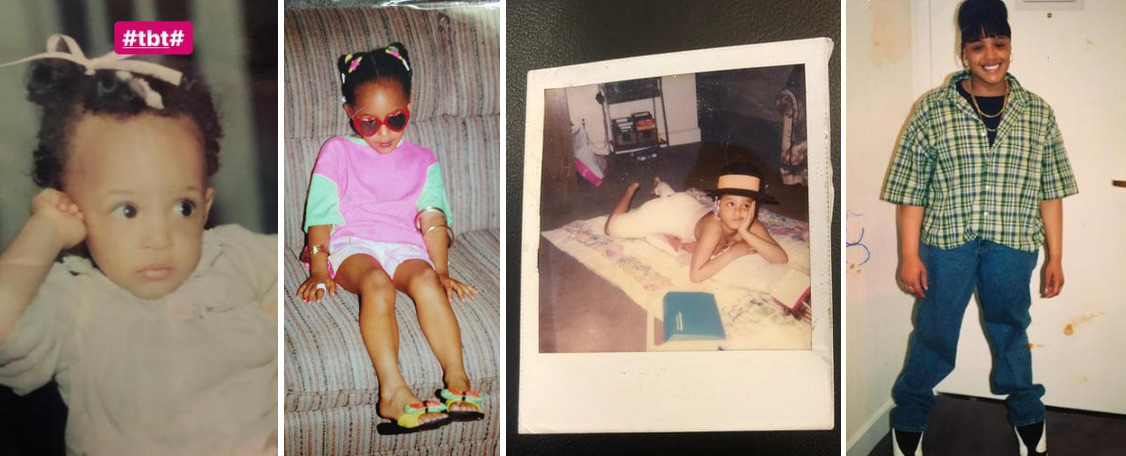 In elementary school, I loved swinging my bat on the softball field. In high school, I loved running between floors at my large high school and dreaming about a future in fashion.
I always wanted to be a fashion designer and entrepreneur. I looked up to fashion designers such as Betsey Johnson, Kimora Lee Simmons, and Tommy Hilfiger. I studied fashion design and merchandising at Framingham State University, sewing pieces for the runways, and making tons of friends along the way.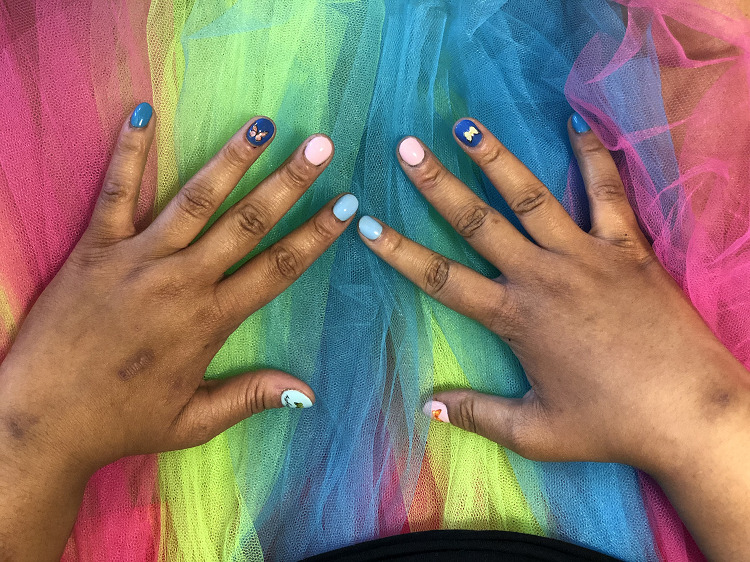 I loved to hang out with family and friends, party and go to the clubs, and travel carefree—without worrying about my wheelchair getting destroyed or whether I would be too heavy to do a transfer on the plane.
It's a lot more stress now living with a disability. Before, I didn't have to think about any of these things.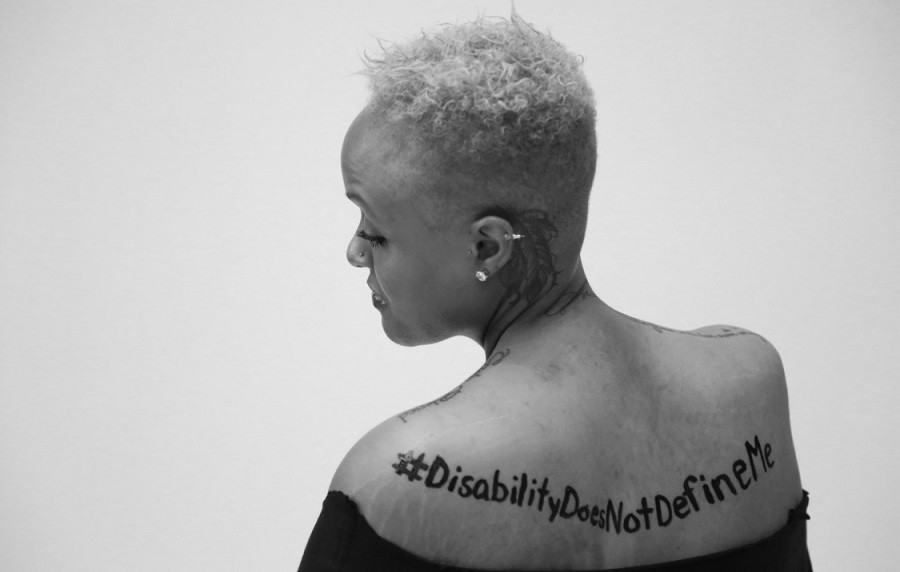 By 2008, I was starting to experience symptoms that I didn't yet know were muscular dystrophy—things like falling frequently and struggling to get myself back on my feet. I didn't think much of it: I just thought I needed to exercise more. Even when I noticed that it was difficult to raise my arm in the air and fully extend it, I still didn't want to think anything of it.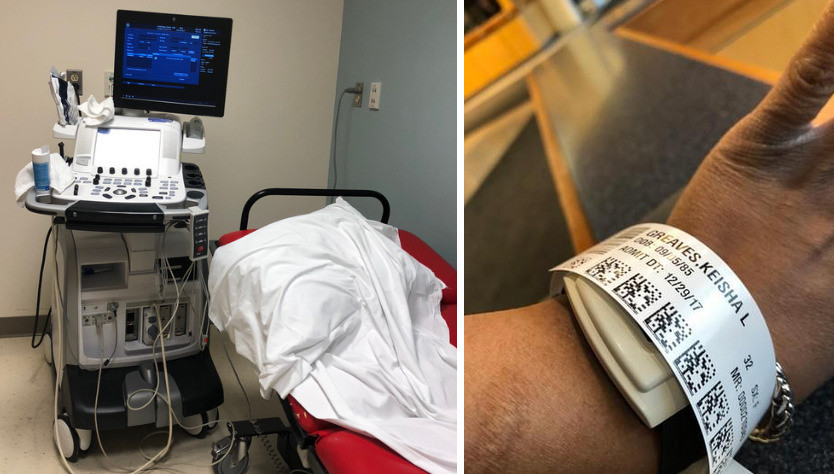 I was in graduate school receiving my master's degree when my neurologist called me and simply said, "Keisha, you have muscular dystrophy."
I was stunned. I thought, who is she talking about? Not me. What is muscular dystrophy? Maybe she called the wrong patient.
I totally shut down. I felt, why me? What does my future hold?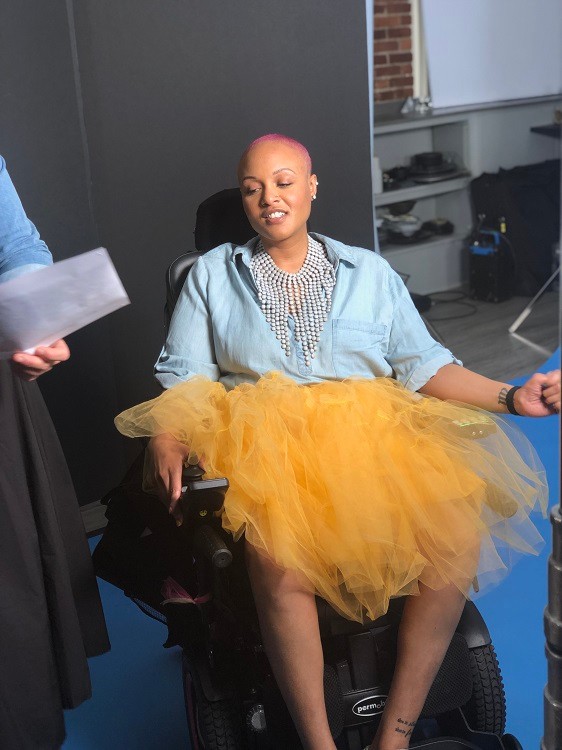 I felt ashamed—I don't know why—and I felt my life was over. I didn't want to talk to anyone but family and friends. When I would go to work or to an interview with my cane, I would say, I sprained my ankle or, I was in a car accident.
It sounded better than saying, I have muscular dystrophy.
I was experiencing fatigue regularly, and I couldn't run or walk fast or even walk up and down stairs without assistance or holding onto a railing. I felt embarrassed and ashamed. I just wanted to be me and be free.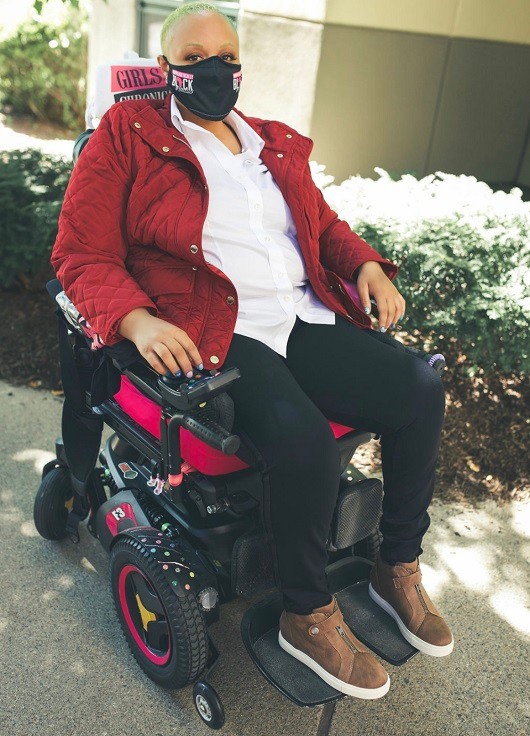 I finally started to come out of my shell when I started blogging and going on social media.
I joined support groups about living with muscular dystrophy and a disability and more. I would use hashtags to reach others, like #disabilityawareness #musculardystrophy #chronicillness. I met a range of other people, and soon I felt comfortable expressing my diagnosis and talking to others about it, because they got it.
I started Girls Chronically Rock in 2017 to help inspire and motivate others in the disability community who may be going through something challenging in their everyday life. I have always had a passion for fashion, but after my diagnosis, I wasn't sure what my future would hold.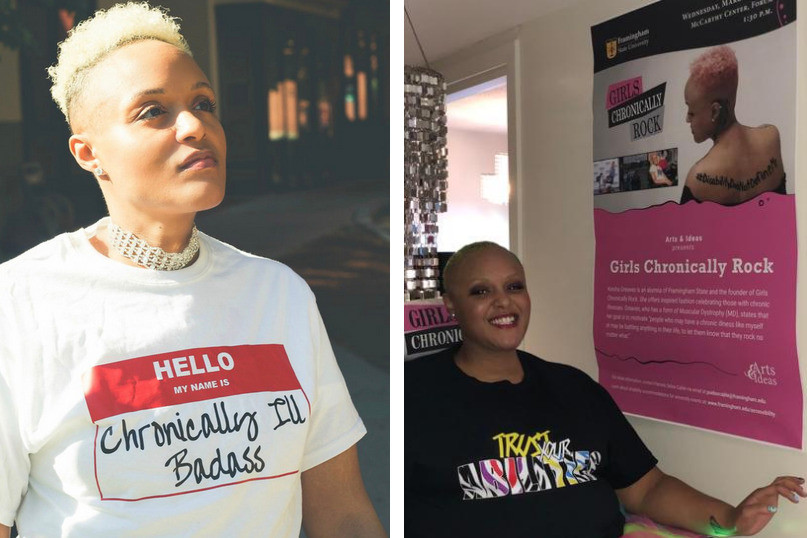 I decided to pivot my business fashion plan and use it to bring awareness to a great cause.
Over time, my diagnosis has progressed. I am now in a wheelchair permanently, and I need to rely on caregivers daily, helping me in and out of bed, showering me, dressing me, and more. I can't go anywhere unless someone is with me.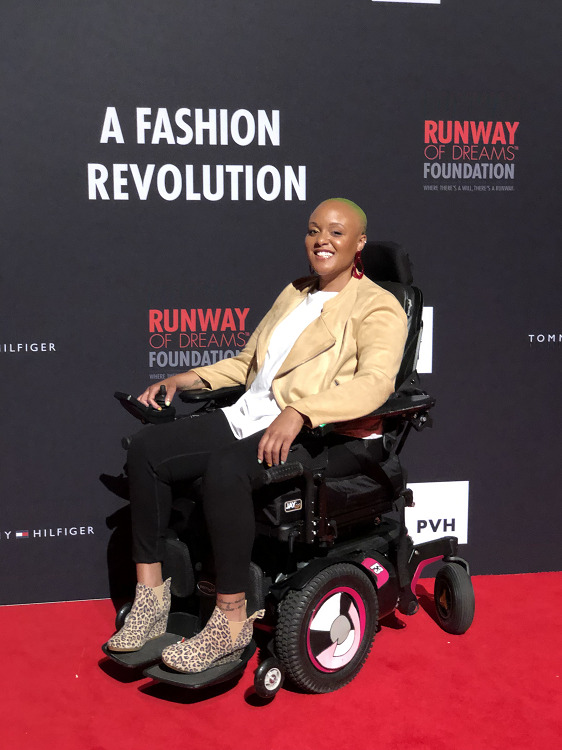 The lack of independence sucks, and I don't like it. I grieve the person I once was and wish I could go back to being that person. I took things for granted, and I wish I could turn back the hands of time. I get emotional and angry at the situation.
There are a lot of things insurance doesn't fully cover, including certain canes, colostomy bags, and more—typically when I make a trip out for supplies, I pay $200 out-of-pocket. I started fundraising with Help Hope Live because of all the medical and related equipment I need that requires that out-of-pocket commitment.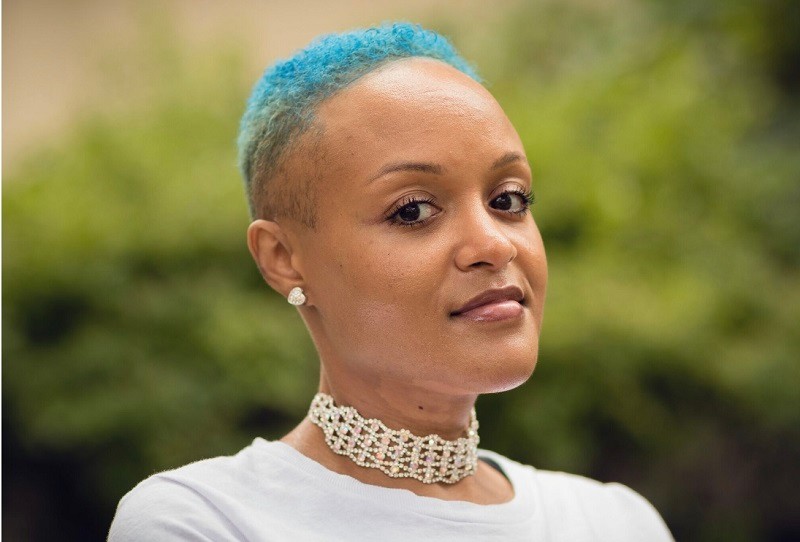 I was referred to Help Hope Live by someone else, and once I checked out the nonprofit, it sounded awesome. I loved the fact that I would get support from the team and fundraising guidance, and Help Hope Live had great reviews.
In the future, fueled by the support of my community, I hope to build this empire, bring awareness to muscular dystrophy, and increase disability awareness overall. I want to see my clothing line in Target, Kohl's, fashion shows, and more. My dream is to collaborate with some of my fashion idols.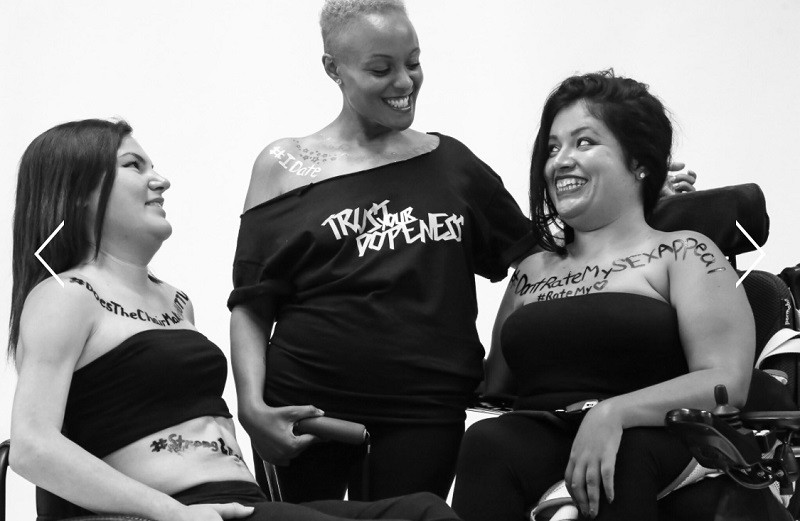 To me, "hope" means gratitude, happiness, and living in peace.
There is hope every day I wake up and a vision for the future where there may be a cure or treatment for muscular dystrophy.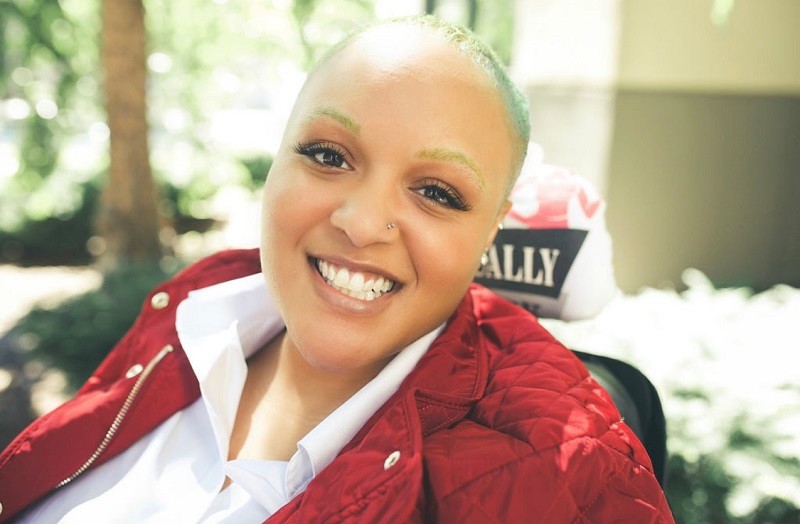 The disability community is here, and our voices need to be heard.
With adaptive fashion and the visibility of models and actors with disabilities, the awareness increases significantly, and seeing that orientation of mindset around the disability community is great. The change I most wish to see in the world is more positive influences, coming together as one, everyone feeling accepted, and all of us feeling confident within our own skin.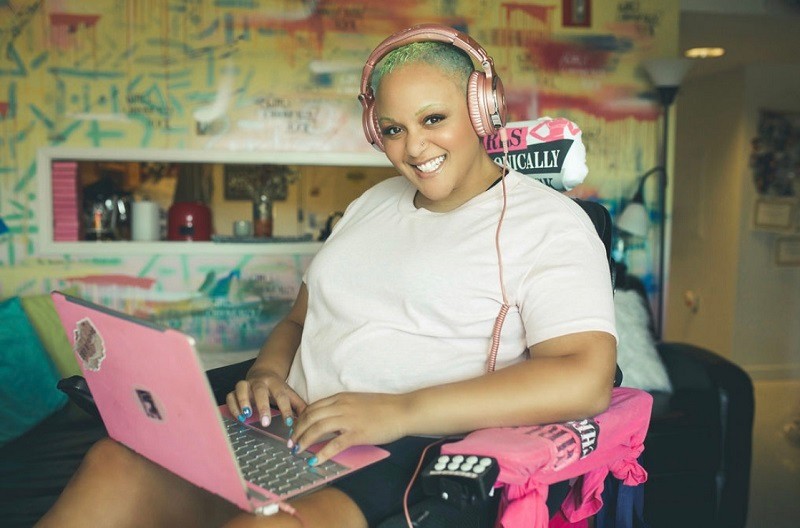 See the full Girls Chronically Rock fashion collection online and follow Keisha on Instagram. Visit her Campaign Page to donate to Help Hope Live in her honor to assist with medical and related expenses.
Written by Emily Progin