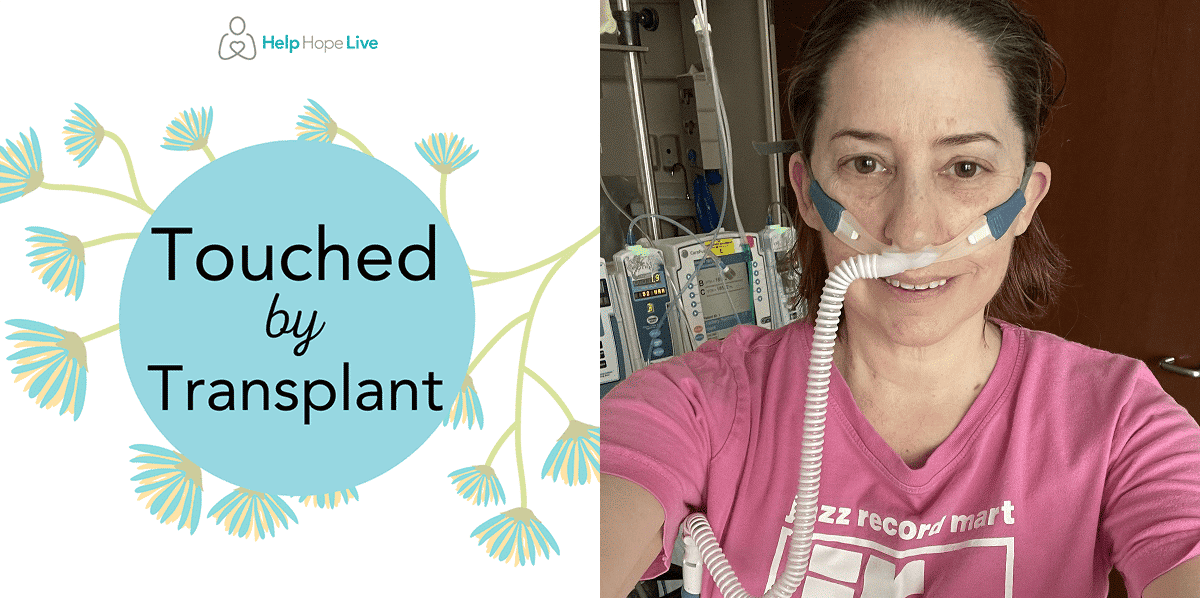 45 year old Holly Anne Szmutko is waiting for a miracle: a double lung transplant surgery that will give her the chance for a healthy future. She is living with a rare and life threatening disease and was never the same after her pulmonary arterial hypertension diagnosis.
"I knew a transplant was possibly in my future ever since I was diagnosed with PH back in January 2019," said Holly. "As a former medical assistant, I knew some things about the transplant process, but I educated myself quickly so I would be ready when the time came."
Holly found that once her emotions about the diagnosis settled, she wanted to reach out to others in a similar position to offer resources and support. Today, she runs the Northwest Indiana PH PHriends support group.
"When I overcame the anger and denial, I wanted to help others. It's nice to know there are other people near you going through what you are."
When it comes to pulmonary arterial hypertension treatments , a transplant is the best option. To put it plainly, there is no cure and until the double lung transplant takes place, Holly must use a portable ventilator to breathe.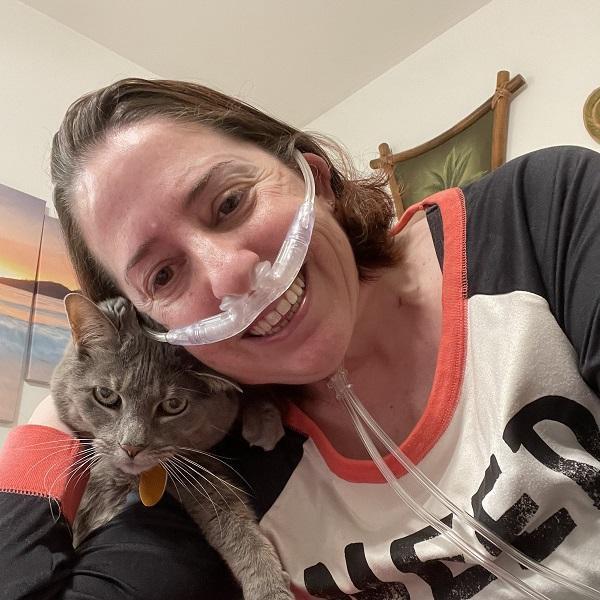 "I was happy to hear that I was being listed for lungs, because right now, it's a poor quality of life. Being on a portable ventilator is hard: tanks are heavy and require a device to wheel them around. I am also on Remodulin, an infusion that runs 24/7. That comes with a backup bag with medication and pump refills."
"You have to account for everything that can happen, anywhere you go—there is no dropping by the store for supplies."
COVID-19 offered a new complication on Holly's road to transplant: "I received the vaccines, but I still have to practice social distancing, mask-wearing, and constant hand washing. I don't really go a lot of places still. I'm just staying prepared."
According to Milliman, a double lung transplant costs $1.3 million before insurance. Holly soon realized insurance wouldn't cover all of her expenses, including one to three months of relocation for herself and her mother, who is her primary caregiver, when she gets "the call" that a set of lungs is available.
"That temporary lodging and relocation costs more than I make in a month."
Holly has partnered with Help Hope Live to accept donations and support from her loving community.
"I have lots of community support: siblings, aunts, uncles, cousins, sisters who live out of state, and so many friends are willing to help. The community has been great to me. In addition to donations, it's been rides to the hospital, meals, and more—and lots of people call to check in on me and my mom. I found Help Hope Live through a Facebook friend's recommendation."
"Between this fundraising campaign and my community, I have received a lot of support: emotional, financial, and everything in between."
Holly says that one of the most surprising things about the transplant journey is the wait: "Sometimes, I feel like I'm never going to get that call."
Her top advice to fellow transplant candidates is to prepare well—and stay prepared—for the moment when the call finally comes through. "Have your bags packed, but also think about all the other factors that go into your journey on the waiting list. For example, I have my funeral plans done, because it's realistic to be aware of these potential outcomes as well as the most hopeful and positive ones."
She is proud to celebrate this awareness month: "I believe it's extremely important to celebrate Donate Life Month. I am a registered organ donor myself, and I am so thankful for those who are donors."
Hope remains a critical part of Holly's journey to transplant.
"Hope means there is a possibility out there for whatever it is you are looking for. Never give that hope up!"
Her final thoughts for the transplant community, and anyone else in a difficult battle:
"You are your own best advocate, and there is ALWAYS a way. Keep fighting for what you need—if you don't, no one else will. I believe that it's important to be the best you can be, and everything else will follow."
Keep up with Holly's journey to transplant on her Campaign Page.
Written by Emily Progin