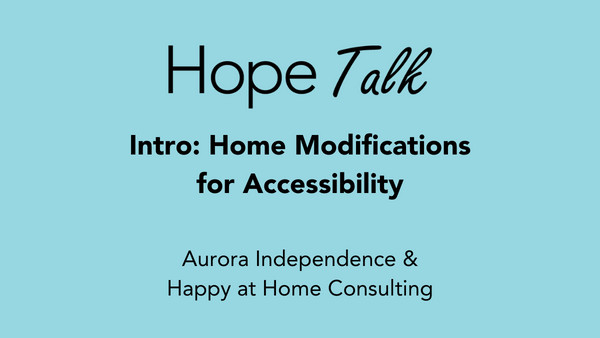 Have you ever wondered:
How can I keep my loved one safely at home after an injury or diagnosis?
Is this the correct piece of equipment for my loved one?
Am I using my funds appropriately on this home modification project?
Who can I talk to about how to approach home modifications for accessibility?
Join us on Wednesday, March 1 at 3 p.m. ET to hear from Dawn Heiderscheidt and Sydney Marshman, both occupational therapists and founders of their own home modification consulting businesses.
Happy at Home Consulting and Aurora Independence support the idea that anyone who is not able to leave their home still deserves the highest care possible. Whether that care includes at-home therapy or a consultation on home accessibility, Sydney and Dawn have the community covered.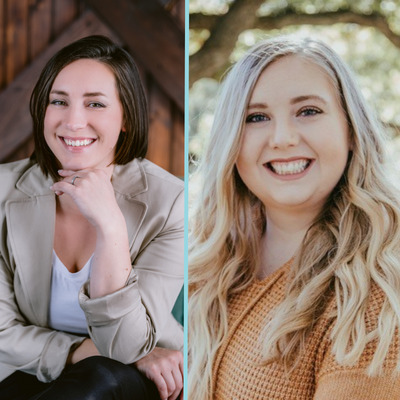 About Dawn and Aurora Independence
With years of experience as a practicing occupational therapist in traditional settings and additional certifications in home modifications, Dawn grew her knowledge into a mobile home modifications business as the owner and founder of Aurora Independence. Her work allows her to bring her passion, experience, knowledge of evidence-based interventions, and a client-centered approach to any situation.
Through her work as a universal design and home accessibility and safety consultant, she helps individuals in the Philadelphia region to age in place by providing Home Safety Assessments and consulting on construction projects. She advocates for proper accessibility to ensure each project is personalized to the client and their unique needs.
Her passion for helping the aging-in-place market comes from her personal experience caring for her parents, her background as a rehab professional, and her observations as an individual who navigates autoimmune disorders herself.
Dawn uses her experience as a Philadelphia schoolteacher to guest-speak on entrepreneurism at the university level, and she is a national continuing education provider for fellow healthcare and remodeling professionals.
About Sydney and Happy at Home Consulting
Sydney Marshman is the founder and occupational therapist with Happy at Home Consulting. In her role as a staff therapist, she identified a significant need for increased community services for older adults, and she founded Happy at Home in 2020. The practice provides therapy at home to older adults with her team of physical, occupational and speech therapists.
Sydney increases access to home safety evaluations throughout the state. Happy at Home presently provides the evidenced-based programs CAPABLE and HARP through collaborations with community partners. She continues to serve in occupational therapy education programs at the Drake University OTD program and Indian Hills Community College OTA program.
Written by Emily Progin