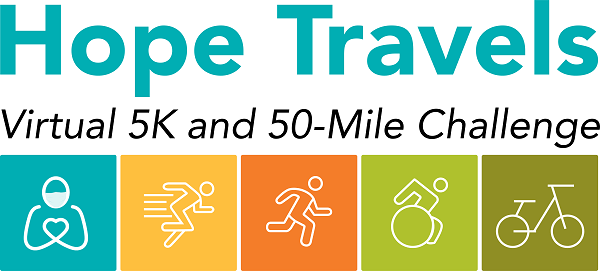 Have you been tracking your miles for the Hope Travels 50-Mile Challenge? If so, you may want to take a minute to add your miles to the official Challenge database. Here's how:
Go to the Hope Travels Results page here: https://runsignup.com/hopetravels/results
Click the Submit Virtual Results button
Search for your profile using your name or email address and birthday
Once you have pulled up your profile, click the Log Activities button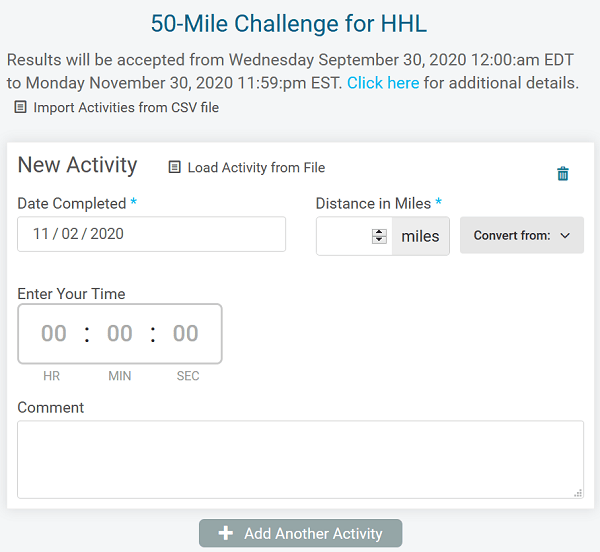 You can now submit your miles! You can enter your miles every day, once per week, or only once for the entire Challenge—it's up to you. You can also upload a file of your activity if you have been tracking your miles through an Activity app.
You have the option to enter a Time or Comment with each New Activity logged. Once a New Activity has been posted to your profile, you can edit it at any time by selecting Manage Activities to view previous entries: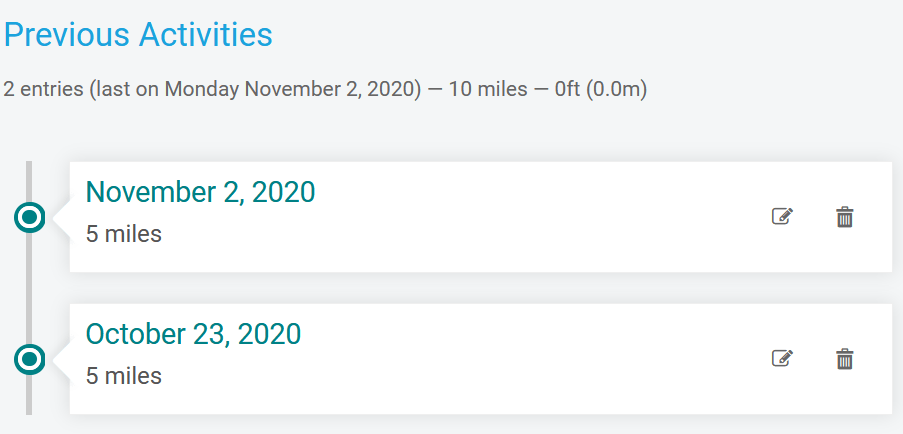 You can share your amazing progress using a link or QR code (scannable with a phone's camera):

Take a look at how your miles stack up against other Challenge participants on the Results List! Keep in mind you will see only the results from your event by default – you can see the results from other events using a dropdown menu.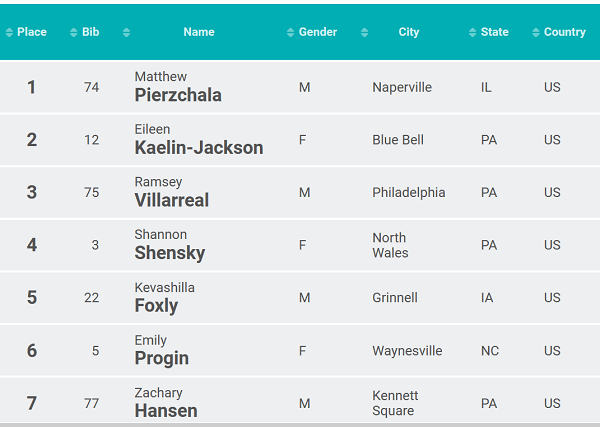 Written by Emily Progin