In many ways, Mackenzie Hurt, 14, is a normal teenager – but she is getting a little tired of needing Mom's help just to get in and out of her family's vehicle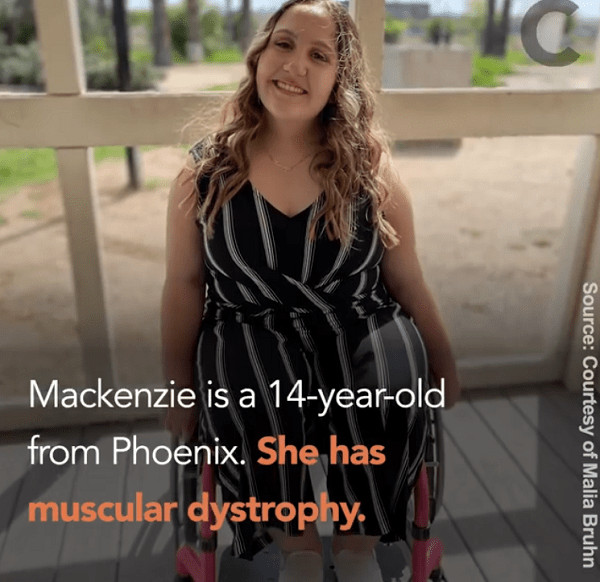 Living with muscular dystrophy, Mackenzie is fundraising for a motorized transfer chair that will make it easy to get in and out of cars on her own, increasing her mobility and independence. Driving to Independence referred Mackenzie to Help Hope Live.
[mom Malia] Bruhn switched over after she learned the money she raised on GoFundMe had to be reported to the federal government as "unearned income" and could jeopardize Mackenzie's Social Security payments.
The chair is $10,000 and is not covered by insurance, adding to the $15,000 that Mackenzie's mother says she spends per year in medical and related expenses.
In addition to allowing Mackenzie to get a ride without assistance, the transfer chair will make it possible for the eighth grader to learn to drive in the future.
"I thought you had to have a special car for me to be able to drive. I didn't know you could put a seat in any car."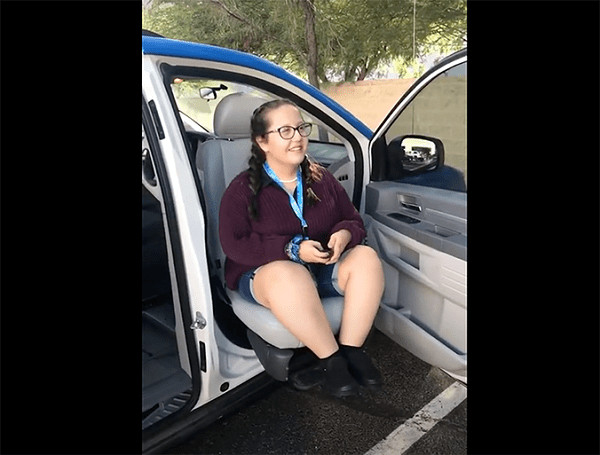 As the Copper Courier reports, Mackenzie hasn't been able to leave the house in over a month due to COVID-19 concerns. She is continuing her commitment to mobility by attending virtual physical therapy appointments.
"Just because there's a pandemic going on doesn't mean that her medical needs aren't important."
Written by Emily Progin