Michael Thor
Michael Thor has been recovering from a spinal cord injury since a November 2015 motorcycle accident. He initially pursued exercise-based rehabilitation at the Shepherd Center, but he struggled to find a way to balance relocation needs and immense therapy costs.
"Insurance companies don't cover it, and very few people can afford to pay the out-of-pocket expenses."
That's when his mother, Karen, opted to open her own NextStep Fitness branch in Raleigh. She purchased office space and rehabilitation equipment and hired trainers. Nine months later, she opened NextStep Raleigh, the ninth NextStep franchise in the world.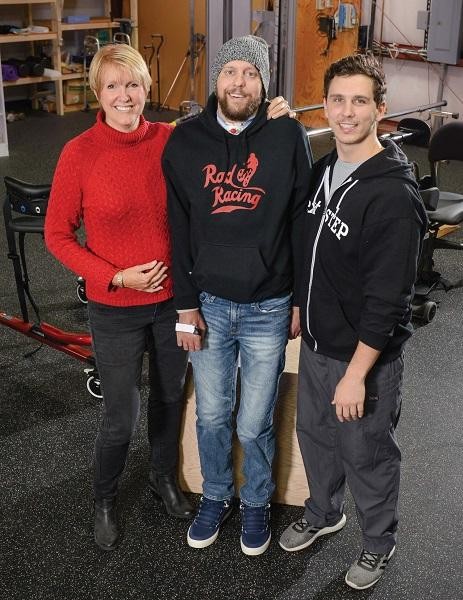 In addition to helping with mobility objectives, exercise-based rehab has proven benefits for pain reduction, bowel and bladder control, heart and bone health, and other post-SCI considerations. And one benefit in particular has been invaluable: building a community of support among NextStep clients like Michael.
Written by Emily Progin