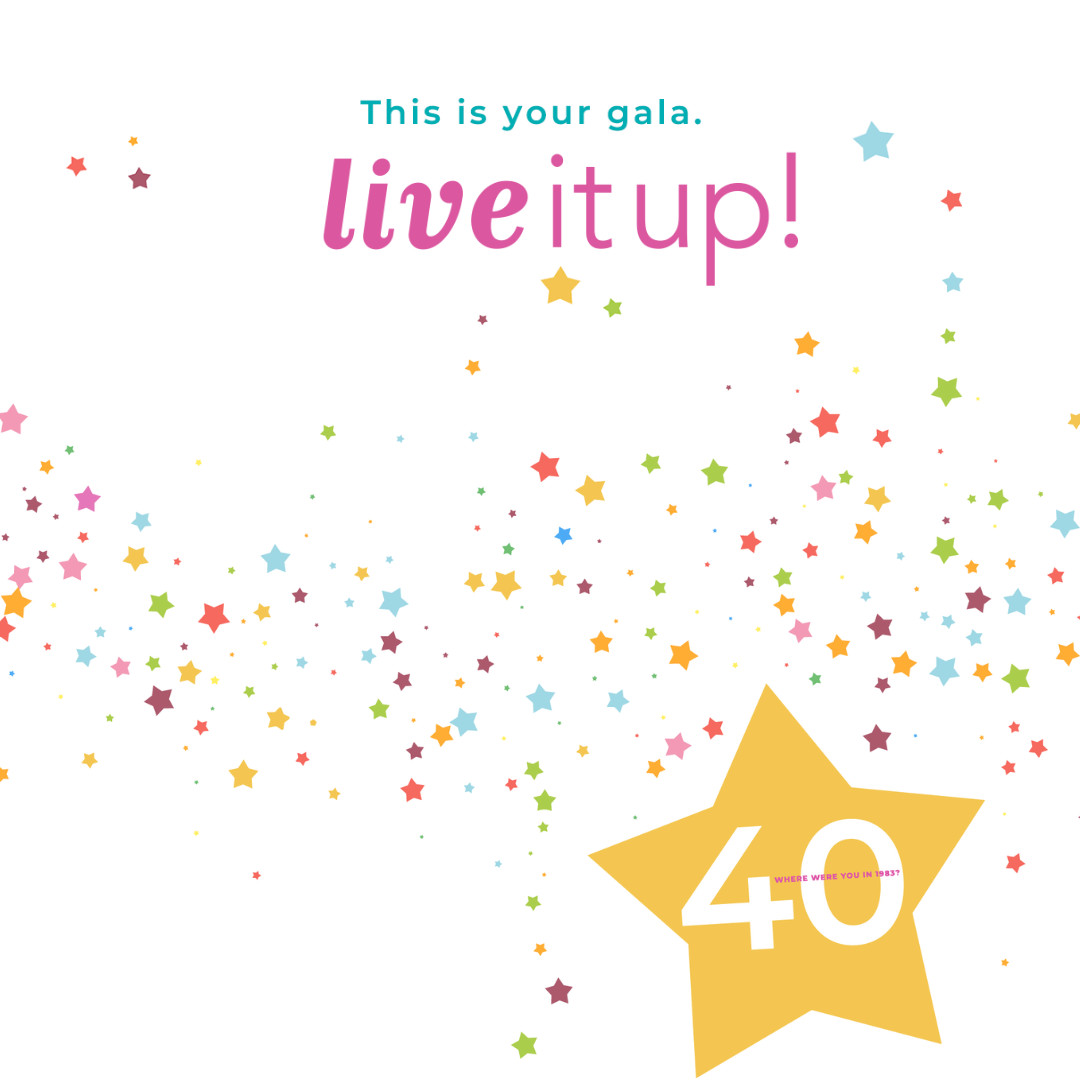 Can you believe it? Live It Up! is just one month away!
On Thursday, October 26 at The Drexelbrook in Drexel Hill, PA, we'll be celebrating your impact, your peers, and 40 years of help and hope!  Whether or not you're able to join us in person, there are so many ways to participate.
Make a special tribute gift in honor of our 2023 Help Hope Live Award winners or start bidding on our amazing auction items! This year we've got incredible experiences, delicious dining, and one-of-a-kind art by Help Hope Live clients and Ambassadors. event site or click the buttons below to purchase tickets, become a sponsor, and start bidding on our fabulous auction items:
There's still plenty of time to make your plans to Live It Up! with us. Visit our 
Our 40th birthday is almost here!
Join us THIS Friday, September 29 for a 40-hour giving campaign as we count down to the big day!
To participate, follow us on Facebook and look out for our birthday Facebook Fundraiser. Pledge your #40for40 with a donation, share the Fundraiser, and invite others to donate with you! We are so grateful that you're part of our nationwide Help Hope Live community. We wouldn't be here without you!
Written by Emily Progin