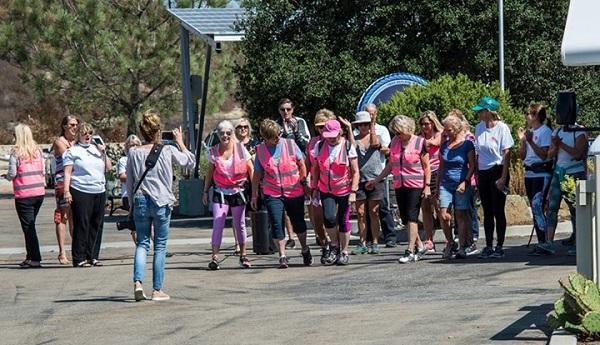 One Year Ago, A Warrior Started Walking...
Kay Ledson knew she couldn't stay quiet about her son's miraculous journey from quadriplegia to walking with a cane, made possible by exercise-based physical therapy.
Supported by fellow Warrior Momz across the country, Kay walked from California to Washington, D.C., a journey of over 3,000 miles, to raise awareness and funds for physical therapy scholarships to support spinal cord injury families.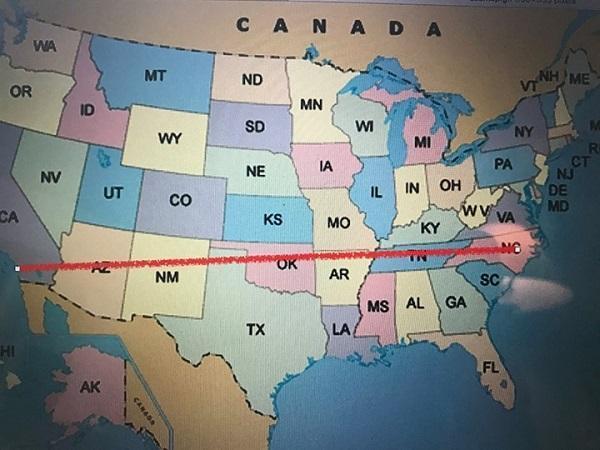 "I gave my everything to finish the Warrior Momz Walk, I had nothing left, physically, emotionally, or mentally. I felt broken, exhausted…and overwhelmingly GRATEFUL."
"To our small team, donors and supporters, the celebrations, support, achievements, and successes…I never walked alone."
We were among the organizations that met Kay in D.C. a year ago as she brought her incredible walk to a close. THANK YOU, Kay, for making us part of your unforgettable journey.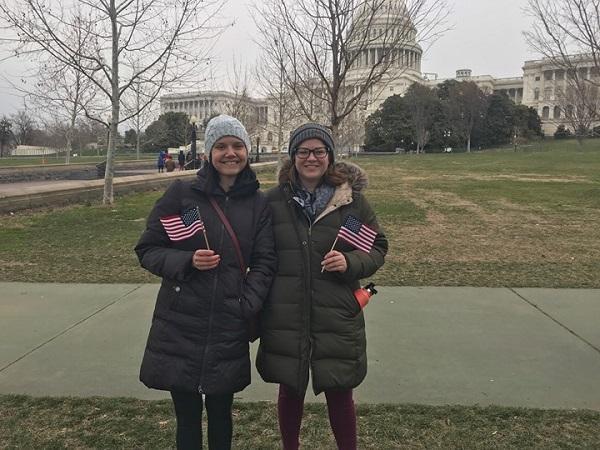 "My happiest memories came from connecting with the many Momz, their precious families, and the supporters along our journey. Every last one of you allowed me to build the strength, energy, and courage I needed to finish this Walk."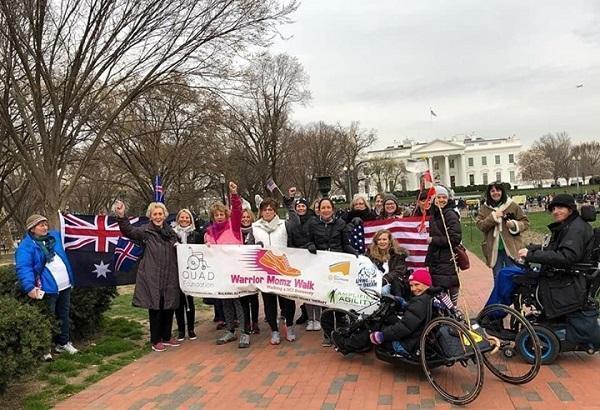 Through our partnership with Kay and the entire Warrior Momz family, we've developed innovative new ways for SCI families to fundraise for the exorbitant out-of-pocket cost of physical therapy. Ask your Coordinator about starting a 100-Day Step Challenge, mirroring Kay's epic journey with your own walks as you engage friends and local businesses to pledge their time and treasure.
Written by Emily Progin