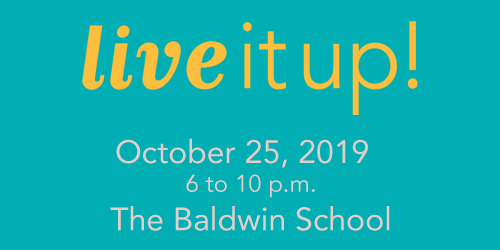 We're excited to announce our 2019 Help, Hope, and Live Awardees! Don't forget: we need your help to select our Volunteer of the Year!
The Help Award Goes to...
Mary Jo Lovely, Ken Lovely, and Danielle Bailey,
founders of the Transplant Alliance Foundation
for excellence in fundraising

The Hope Award Goes to...
Scott Dillman,
founder and executive director of The Fighting Back Scholarship Program
for creating a community of hope and support for SCI families

The Live Award Goes to...
Cole Sydnor and Charisma Jamison,
founders of Roll with Cole & Charisma
for inspiration after injury

Save the date! Our 7th annual Live It Up! event is Friday, October 25 from 6-10 p.m. at The Baldwin School in Bryn Mawr, PA.
Thank you for celebrating hope with us on October 25!

Written by Emily Progin