If you are a resident of PA, NJ, DE, you have a unique opportunity to support Help Hope Live just by requesting a free quote from a local State Farm office. No purchase necessary!
In three easy steps:
1. Call or email State Farm, or stop by their PA offices in person:
Stephen R DiOrio, State Farm Agent

steve@thedioriogroup.com

484-319-4511

72 Lancaster Avenue Suite 4

Malvern PA 19355
2. Mention Quotes for Good and Help Hope Live.
3. Request your free quote.
That's it! $10 will be donated to Help Hope Live for every quote!
Thank you for participating! Keep in mind that only PA, DE, and NJ residents can participate.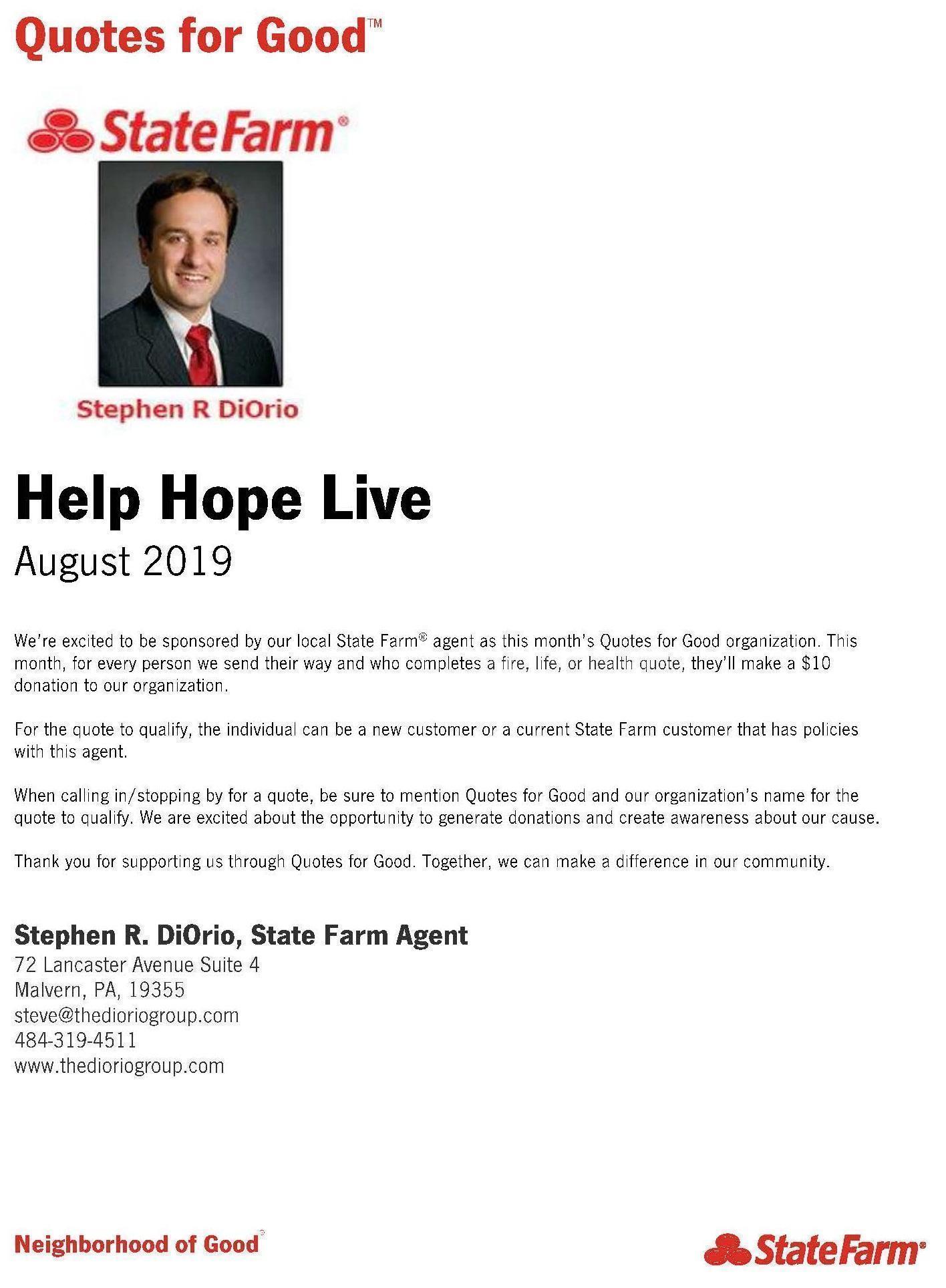 Written by Emily Progin