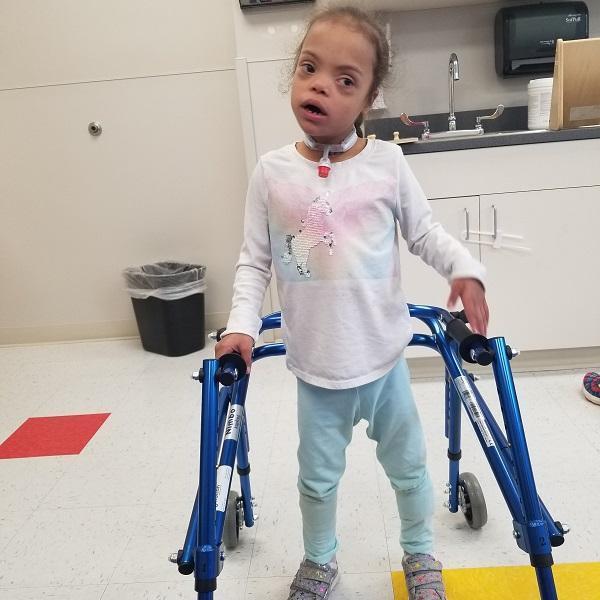 Rebekah Miller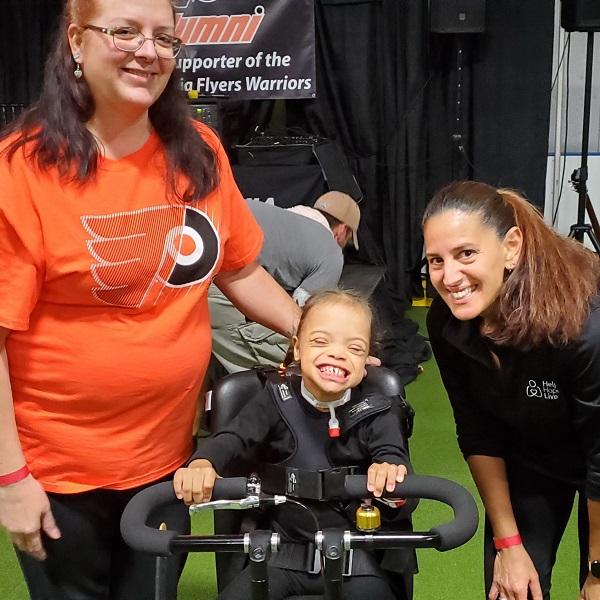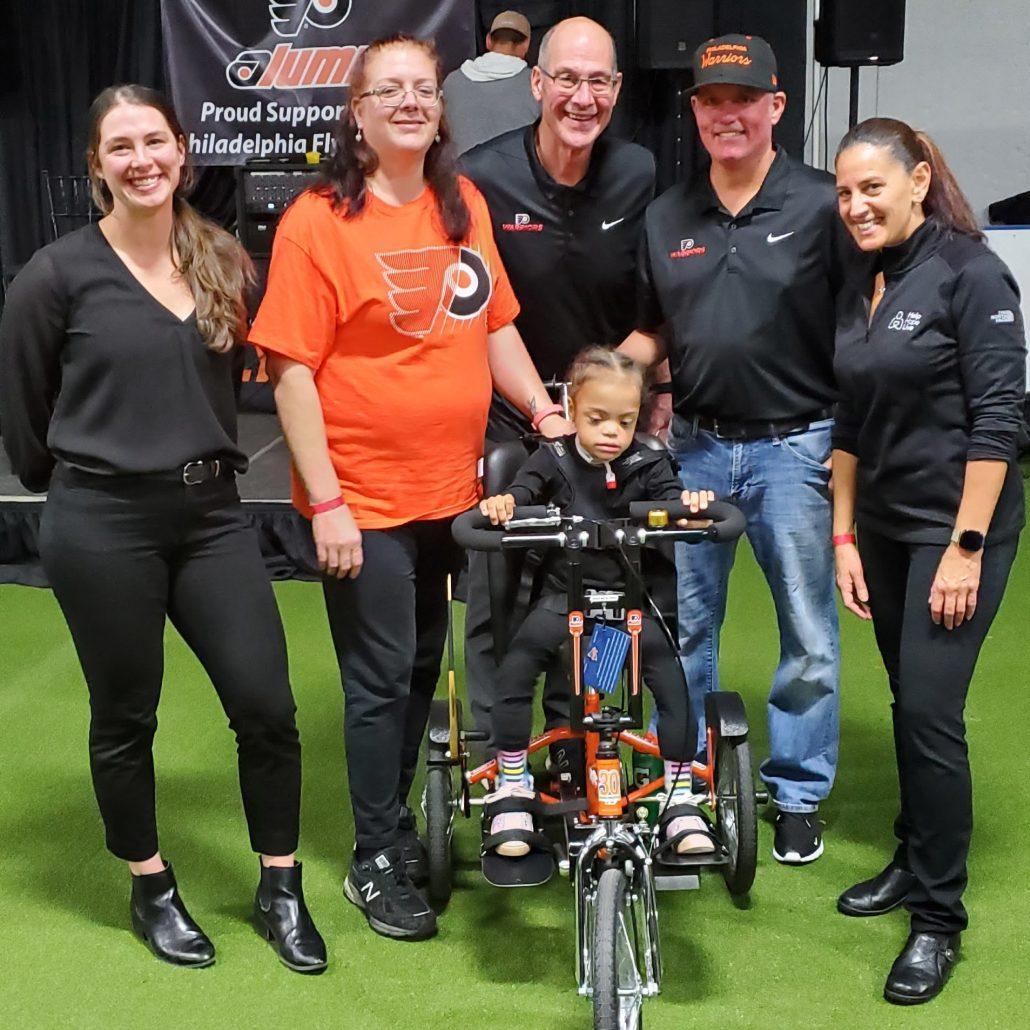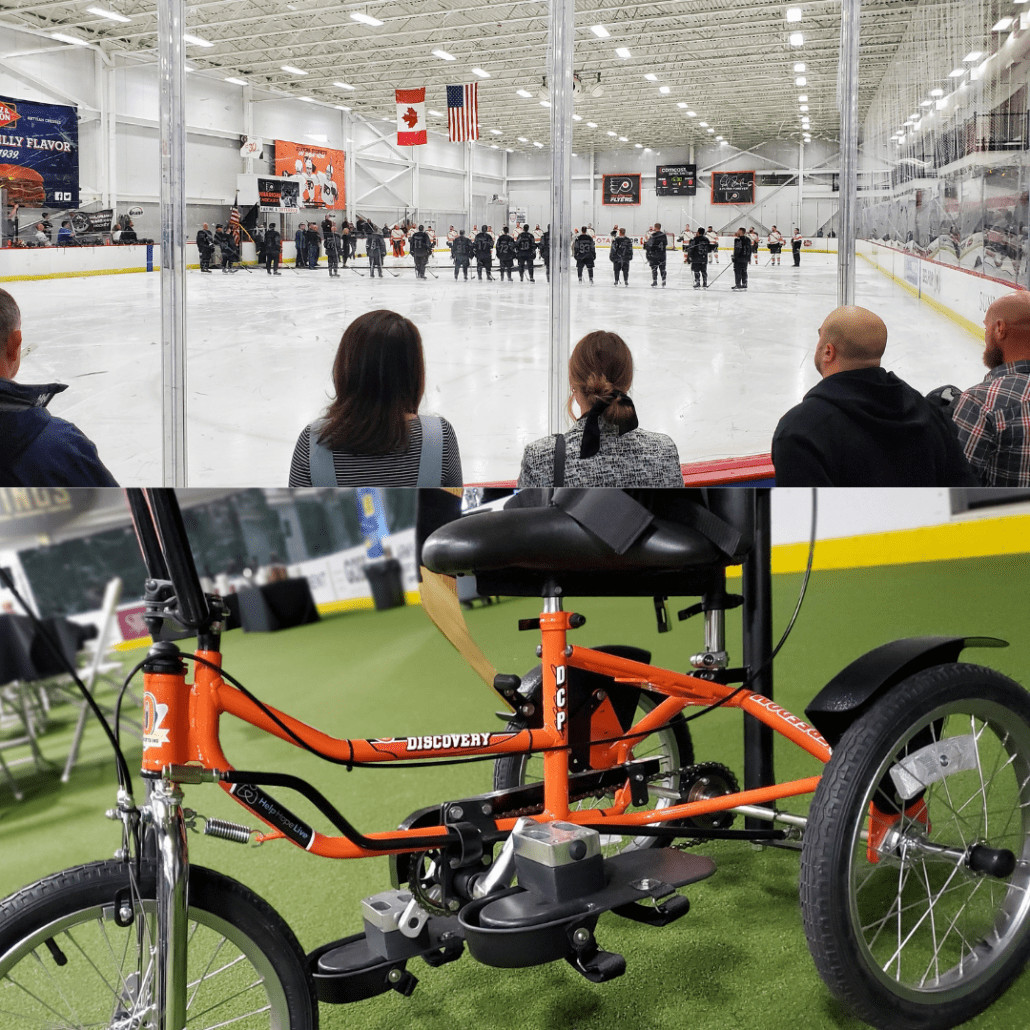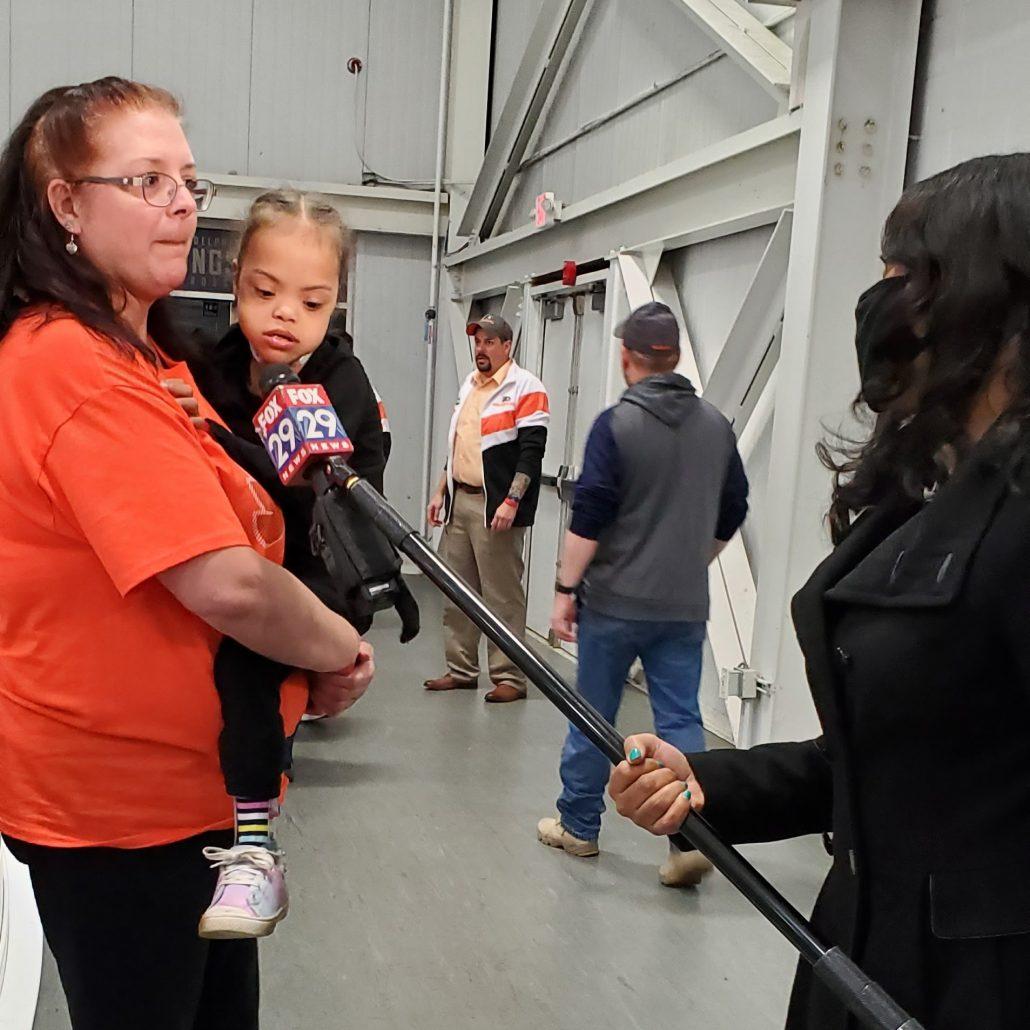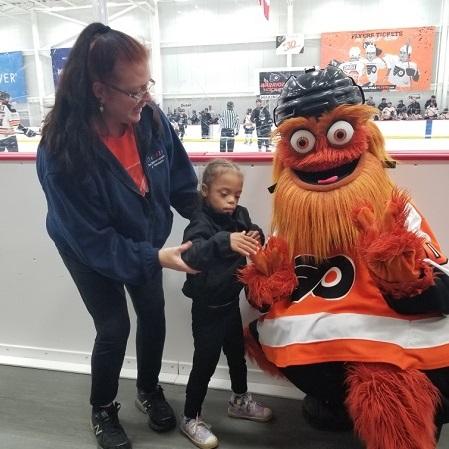 "I'm excited. It just brings joy to me."
Six-year-old Rebekah Miller, a Help Hope Live client living with Down Syndrome, got a special surprise this weekend: her first bike.
As FOX 29 reported, the custom adaptive bike was presented to Rebekah and her family at the Philadelphia Flyers Training Facility. The bike surprise was made possible through the generosity of the Philadelphia Warriors Veterans Hockey Club via the Every Child Deserves a Bike partnership between Help Hope Live and the Flyers Alumni.
With an out-of-pocket cost of between $5,000 and $7,000, such a bike would be financially impossible for Rebekah's family without assistance. With this special bike in place, Rebekah can engage in fun and physical stimulation while her family continues to fundraise with Help Hope Live for other essential costs of her care.
"It's physical therapy but it is exciting, and they get to be like everybody else."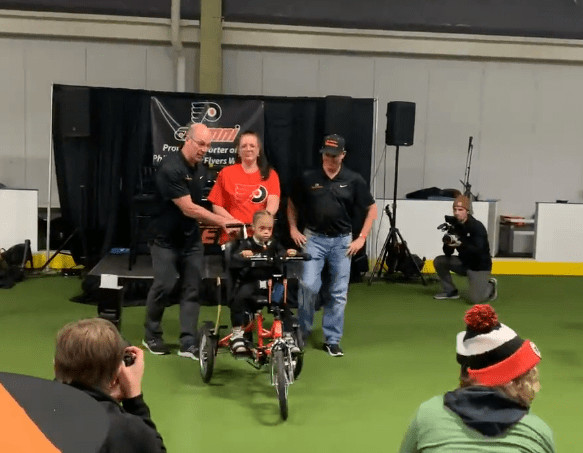 Written by Emily Progin