Help Hope Live client and Ambassador Linda Jara experienced flu-like symptoms that culminated in a shocking diagnosis of heart failure. At just 43, she began to use an LVAD device as a critical bridge to transplant.   
Linda received a life-changing heart transplant in 2016. We asked for a few of her reflections to recognize World Heart Day and the sixth anniversary of her gift of new life.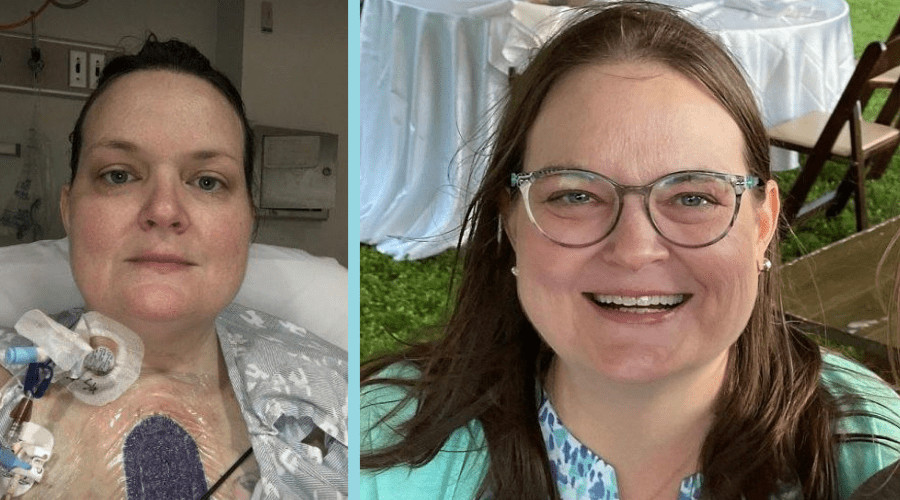 The five words I'd use to describe my heart transplant journey are joy, setbacks, challenges, healing, and living.
There are still many challenges I face that most people are unaware of. They are challenges most organ transplant recipients face, but no two transplant recipients are the same. 
I still continue to fight on a daily basis. I live with complications that have changed my lifestyle. I realize that waking up with nausea most mornings is just my new normal. I've even started a TikTok account to help spread heart transplant awareness.  
I worked hard on forgiving my body for failing me—and now, I've done just that.
I tend not to share it with many people when I am not feeling well—which is often—because I know that only my fellow "heart friends" truly understand. I continue to learn a lot from my heart brothers and heart sisters, and I usually go to them first when something new is happening with me.  
Here's a day in my life as a heart transplant recipient:
My alarm goes off at 7 a.m. At 7:30, I take my first meds. At 8, I take a second round of meds. I exercise for 35 minutes and get ready for the day—get dressed, breakfast, social media—and then I go out for a few hours and volunteer, just to get out of the house every day.  
At noon, I take a third round of meds. I read my book, shower, or call my dad. At 4, I take my fourth round of meds. I prepare dinner and eat, take a medication with dinner, and finally take my fifth round of meds at 8.  
Finally, at 9:30, I take my bedtime meds and go to bed. 
I am quite honestly exhausted from taking meds all day.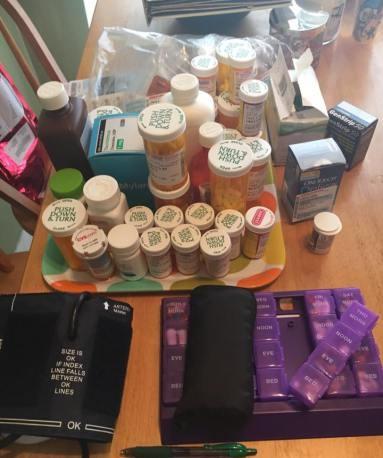 I know that new people I meet probably cannot tell I've had a transplant. Sometimes I tell them—sometimes I don't. The ones I tell always say, "I would have never known! You look great!"  
The truth is, no, they never would have known—unless you saw the 10-and-a-half-inch scar in the center of my body. Those interactions always reinforce, for me, that the way someone looks on the outside is not always how they feel on the inside.  
The biggest benefit I experience post-transplant is simple: living.
That includes celebrating birthdays—I turned 50 this year and was happy to say goodbye to my 40s since they almost killed me—and holidays. I spend a lot of time with family and friends, and I've welcomed a new nephew into the family. I got to see my niece participate in the Junior Olympics. I've attended weddings and had conversations with friends where we laughed until we were crying and our sides hurt. 
In short, I've made memories.
COVID was a big health threat. I have yet to experience the diagnosis myself, and I keep my bubble small and get most of my groceries delivered. At this point, a lot of people are tired of hearing about COVID and tired of wearing a mask—but there are others like me who understand the true nature of an unexpected health crisis and how disrupting it can be to a person and their family.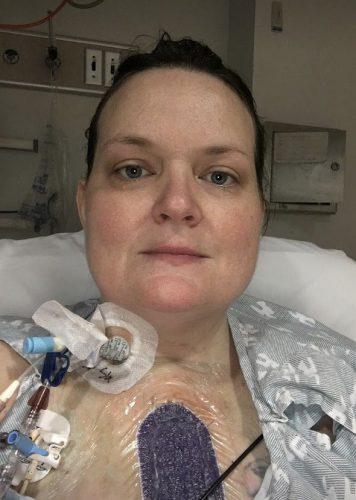 Fundraising with Help Hope Live is still a critical part of life after transplant.  
Every three months, I accumulate $1,100 to $1,500 in out-of-pocket costs for medications, Medicare, and supplemental insurance.
Those costs rise even higher when I have to make annual visits to my transplant hospital. One-off and emergency costs also tip the scales—for example, at the end of last year, I needed extensive dental work to address an infection, which topped $1,000 out-of-pocket. These kinds of non-transplant unanticipated health costs can make it even harder to find financial balance as a transplant recipient.  
I became a Help Hope Live Ambassador because of how much I like and believe in the organization. Pre-COVID, I got the chance to stop by the office in-person and get to know the staff there. They are all genuinely kind people.  
I am not sure what the next six years will hold for me and my health, but I hope to stay on the same course that I'm on now.  
My hope is that as medicine continues to change and improve, there will be ways to extend my life.
My hope is that this heart, the one that turned 6 on September 22, will continue to work so I can continue to make memories.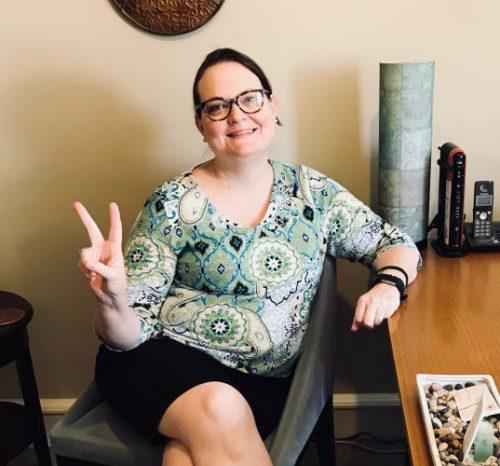 Follow Linda on TikTok, Instagram, Twitter, and her Campaign Page.
Written by Emily Progin