On Friday, you were part of our 6th annual Live It Up! gala celebrating our 35 years of service and the community heroes who prove why our mission matters.
Thank you for being a part of our special night and for contributing to its success. From the heartfelt speeches to the friendly but competitive bidding wars to the moment you helped us crush our fundraising goal, it was a night we will always remember.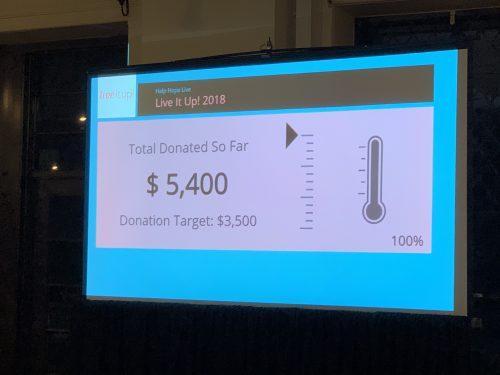 A special thank-you to our generous sponsors, who helped to ensure the proceeds from our event will fully support our nonprofit work and mission.
Later this week, we'll email you a link to our Live It Up! 2018 event photos plus share YouTube links to all the award videos you saw during the event. Photos and videos will also be released on Facebook, Twitter, and Instagram (links at the very bottom of each page on our website).
Not getting our emails? Join our mailing list!
Thank you for partnering with us to bring hope to life.
Written by Emily Progin