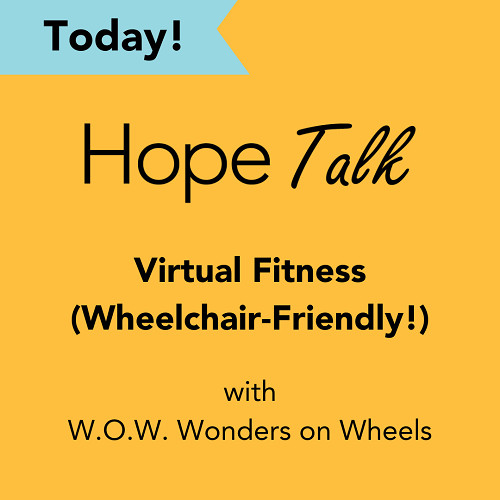 Our next virtual (wheelchair-friendly) fitness class is today: January 31 from 6 to 7 p.m. ET.
These classes are wheelchair-inclusive but open to anyone who wants to participate – all fitness levels and ability levels are welcome. It's a lowkey and welcoming environment. You'll love it!
The classes will be led by the fun and energetic Justin Graham of  W.O.W. Wonders on Wheels. Justin is a certified personal trainer, fitness nutrition specialist, and certified Zumba and Chair One instructor who leads by example, provides knowledgeable feedback, and shares his fun and contagious energy in every workout.
Join us today!
Written by Emily Progin