Ella R Weiske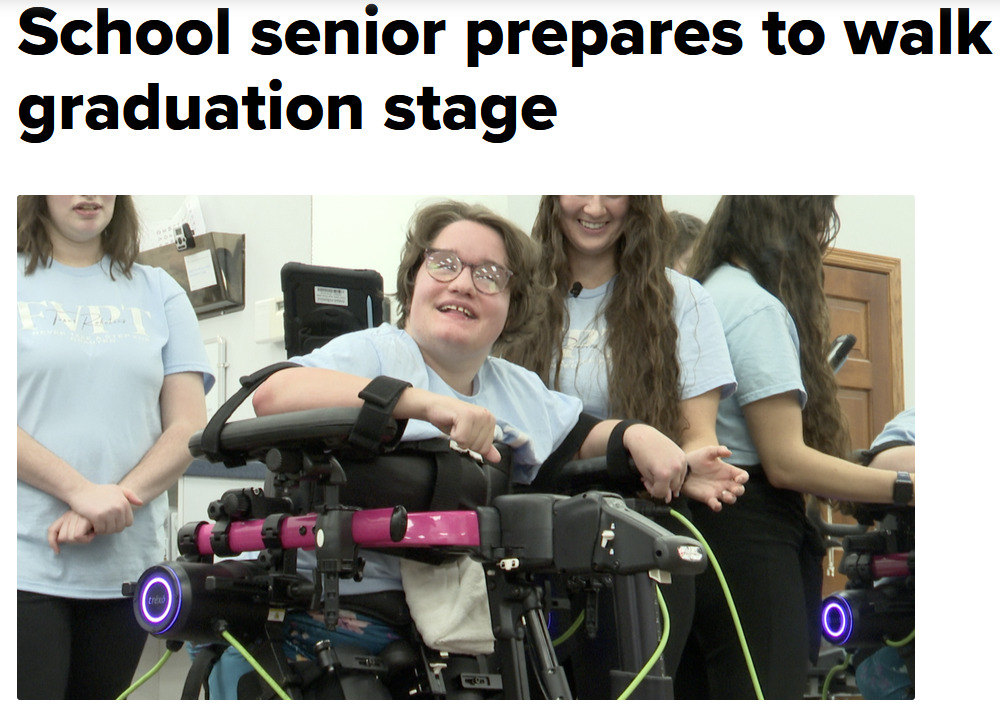 "With the help of a Trexo robotic system, Ella walked for the first time this week."
High school senior Ella Weiske is living with spastic quadriplegic cerebral palsy, which means she generally uses an electric wheelchair for mobility and does not walk independently. A cutting-edge Trexo device gave her a glimpse at a more mobile future – including the ability to walk across the stage at her graduation.
Her community rallied to fund this critical need, raising over $40,000 in her honor.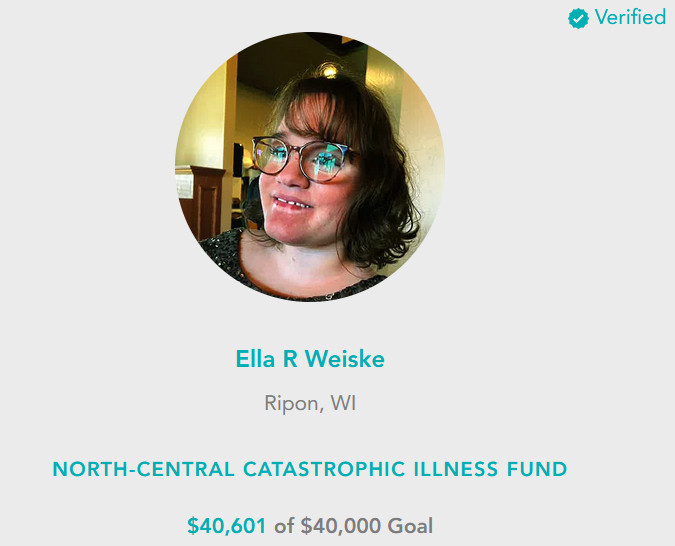 In addition to giving Ella greater upright mobility, the Trexo can potentially have health impacts such as increasing bone density, allowing for easier breathing and swallowing, and improving sleep.
Written by Emily Progin