As we continue to recognize why mobility matters during National Mobility Awareness Month, we asked our partner MobilityWorks to share their top tips for securing a wheelchair accessible vehicle.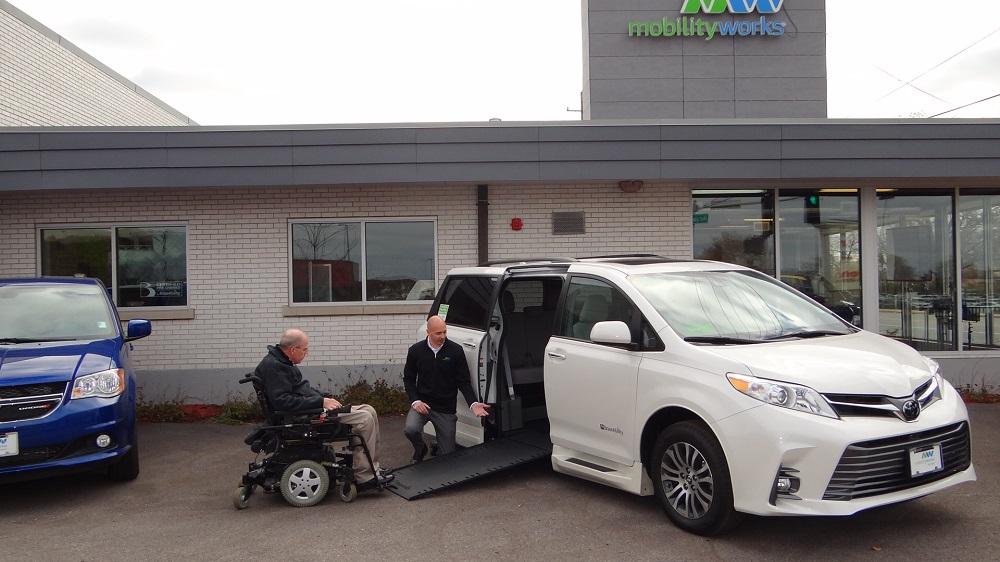 Getting Your Accessible Van from MobilityWorks
Shopping for a wheelchair accessible vehicle is a big decision. Ultimately, you want to select a vehicle that is built for your unique needs and will provide reliable transportation now and into the future. Whether you're ready to purchase your next accessible vehicle now or you're just starting out in the process, MobilityWorks is a great resource to help guide you in your mobility journey.
Where Do I Start?
MobilityWorks makes it a point to meet their clients where they are and allow the client to guide the way. Their 90+ showroom locations across the United States are open for those who prefer to see vehicles in person, but they also offer at-home and virtual appointments too! In fact, there are four different ways that a Certified Mobility Consultant (CMC) can interact with a new client:
Traditional In-Store Appointments – Clients are free to make an in-person visit to our stores to work with their CMC and find the mobility solution that is right for them.
At-Home Appointments – A CMC will work with the client or Client Care Center to find an ideal vehicle and bring the vehicle to the client's location.
Pick-Up/Drop-Off Appointments – A CMC will travel to the client's home, bring them back to the store so that they can take a look at the inventory, and transport the client back to their home.
Virtual Appointments – Through a Zoom meeting, a CMC will provide an opportunity for clients to see which services and vehicles are available.
Getting a Mobility Needs Analysis
During your first appointment with MobilityWorks, their team will conduct a Needs Analysis to learn as much as they can about your lifestyle and mobility needs. They will take measurements of your equipment, determine which key features you are looking for, and gain an understanding of how your vehicle will be used.
When the Needs Analysis is complete, the CMC will make their recommendations and offer to let you take them on a test drive, or highlight the features and benefits of each recommendation virtually if you do not wish to take a test drive.
MobilityWorks is Here for You
At MobilityWorks, we know the process of finding the right wheelchair accessible vehicle can be overwhelming, especially if it is your first time purchasing this type of vehicle. The Certified Mobility Consultants at MobilityWorks are here to help you at any point on your mobility journey, whether you're just starting out or have questions along the way. Click here to contact them and schedule your free Needs Analysis today!
Fundraise for the Mobility Essentials You Need
We're grateful to MobilityWorks for offering personalized assistance to our client community and sponsoring key efforts to sustain our nonprofit mission, including serving as the Title Sponsor of our 2022 Hope Travels Virtual 5K. Thanks to our partnership, you get three years of free roadside assistance when you're ready to purchase a vehicle.
Ready to start the journey of securing your own accessible ride? Start a fundraising campaign with Help Hope Live to bring dependable mobility (and much more) within closer reach.
Written by Emily Progin