Jane Koza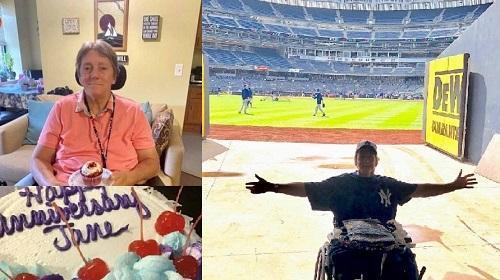 "My apartment is absolutely beautiful. I'm doing well and can't ask for anything more."
As the NJ Elder Ombudsman reports, Jane Koza is celebrating her long-overdue transition to independence.
Jane had been living in a nursing home as a paraplegic since 2006 despite being an alert and active adult in her 40s. By being a strong and persistent self-advocate, fundraising for her needs, and working with the resources in her New Jersey community, Jane was able to move into an affordable, aide-supported, fully accessible apartment.
Her needs as a double amputee are lifelong, so she will continue to fundraise with Help Hope Live to stay mobile, independent, and healthy.
Written by Emily Progin