The overwhelming and hidden cost of life with a spinal cord injury is something that few individuals understand until they experience it firsthand. We asked our Brand Ambassador Lauren Shevchek, who has been living with a C5-C6 spinal cord injury since she was 19, to capture the cost of her life.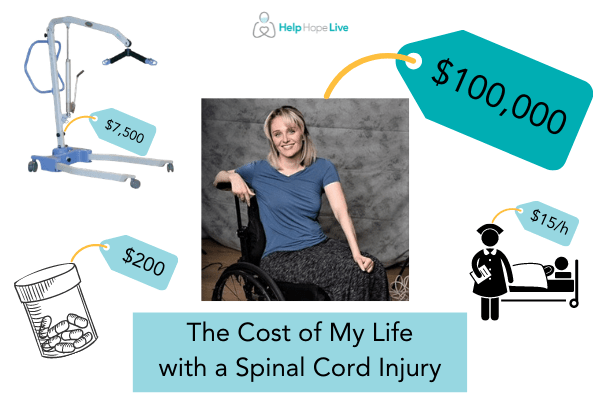 Getting Out of Bed: Up to $2,000
I get out of bed with a Hoyer and a sling as well as a caregiver to assist with the transfer. My insurance only covers a new Hoyer every 5 years. If it breaks within that time, I will have to purchase a new one for several thousand dollars out of pocket.
Starting My Day: Up to $4,000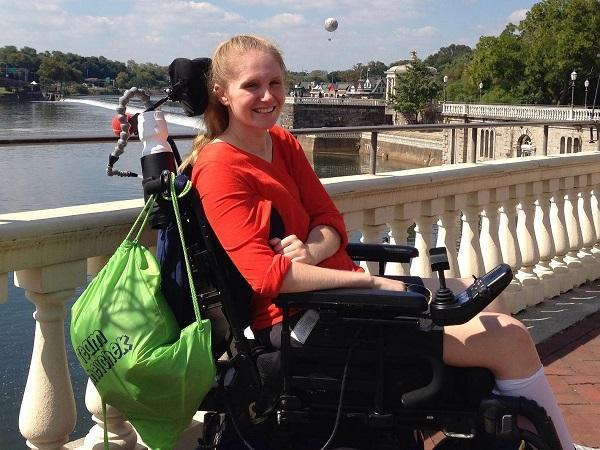 For a short period, I am up in my power chair preparing for my neurogenic bowel program. To have a successful bowel routine, I require a shower chair, which insurance does not cover ($3,500); fleet enemas, which insurance does not cover ($150 per month); and medical supplies that are covered by insurance but that I usually need to supplement myself ($100 to $200 per month).
My caregiver will help dress me. They are usually paid $15 to $30 per hour depending on their individual skill level and the type of care they provide. I currently need a minimum of 16 hours of care per day.
Once I'm dressed, I will eat. I try to make a healthy meal, which keeps my mind and body right and makes for an easier bowel program. Healthy eating is its own expense.
Leaving the House and Therapy: Up to $85,000
My afternoons usually consist of either physical or occupational therapy or mental health counseling. Exercise-based therapy can cost $200 or more per hour out –of pocket. If I am driving to therapy, I'll require an accessible van, which can go for about $80,000 with all the modifications that I need. I also need a caregiver to drive the van, so add their hourly fee and the cost of gas and tolls.
Emergencies: Up to $4,000
If I need to be hospitalized, my costs will depend on the length of the hospitalization, which procedures or tests I receive, and which medications I am prescribed. That cost can range from a few hundred dollars to thousands out of pocket.
Getting Ready for Bed: Up to $1,000
My night routine is simple: brush teeth, wash face, take nighttime medications, and Hoyer into bed. One medication that I take is not covered at all by insurance, but it helps to prevent spasticity throughout the night and keep me asleep. It costs $800 per year. I also require help going to bed, so again, there is the cost of a caregiver.
Sleeping: $200 or More
Once I am in bed, I have to use a certain pillow because of my neck fusion, which costs about $100. I also have a heating pad to relax my neck from chronic neck pain so that I can more easily fall asleep, which is $200.
Like so many other things, the pillow and heating pad are not considered "necessary" by my insurance company, but they are things that improve my quality of life and are so beneficial to me.
Unexpected Changes: ?
It is the nature of life to change, so I know that my daily needs and activities will change as I continue on this journey. My life could become more expensive if I want to try new therapies or technologies that might help with healing or improve my quality of life.
My long-term goal is to be fully independent, so I want to continue to regain back as much physical function as possible and stay up to date with adaptive equipment and new technology that will make it easier to achieve that independence.
Fundraising for Life with a Spinal Cord Injury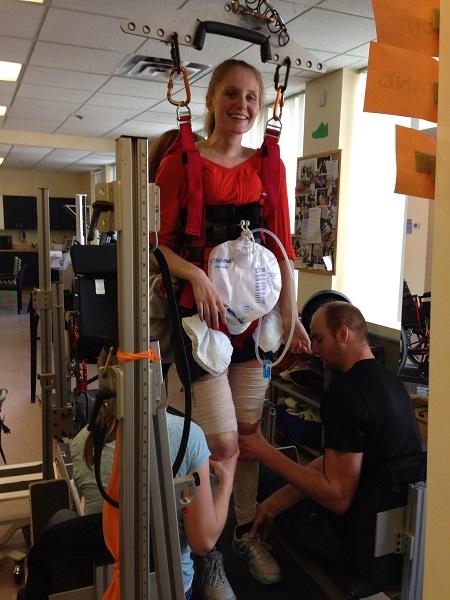 It's difficult for others to know what life is really like when you lose physical function and become dependent on people around you. You're dependent on extra medical equipment just to get in and out of bed, and therapy to take care of your body, not to mention looking after your mental health.
Between my daily needs and my long-term goals, I have a need far beyond what insurance can provide in its current state. That's why I continue to fundraise through Help Hope Live. They have proven time and time again to be trustworthy and reliable, and the success that I have been able to achieve is thanks to them and my amazing community of support.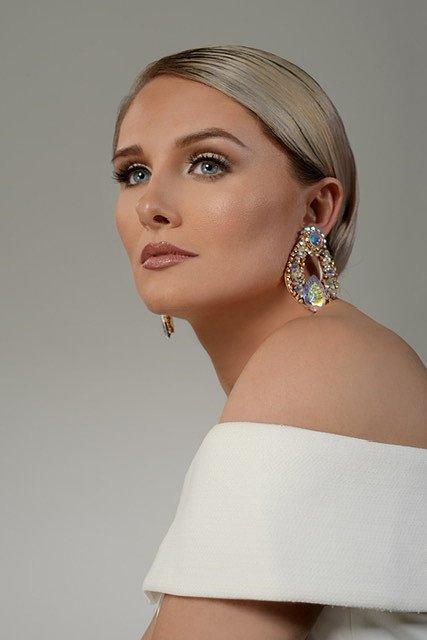 Do you know someone affected by spinal cord injury costs like these? Dive deeper into these expenses in this article, or submit a campaign request to us on behalf of yourself or someone else.
Written by Emily Progin