If you didn't get the chance to join us in person on October 27 for our 10th annual Live It Up! gala, you'll still want to take the time to get to know the five standout individuals we honored this year for their hope-filled contributions to their communities (and ours).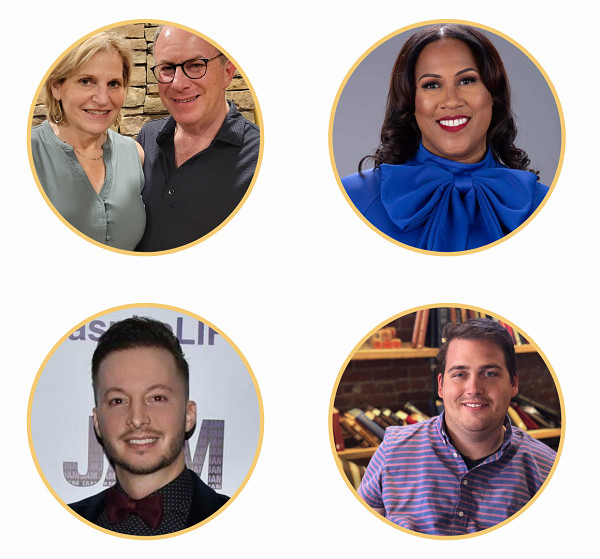 Help Award: Wendy and Andrew Mensch
"We've all pulled each other through this, and Andrew and Wendy were instrumental in accomplishing that."
Wendy and Andrew Mensch received our 2022 Help Award for Excellence in Fundraising:
Wendy and Andrew are dedicated volunteers and fundraising organizers for the campaign in honor of our client Rebecca Koltun.
As Rebecca's father explained: "The first weeks surrounding Rebecca's spinal cord injury are a bit of a blur to me. But I do remember Andrew and Wendy contacting us almost immediately to help us in what would be a life-changing situation financially."
Wendy and Andrew mobilized a secure fundraising campaign through Help Hope Live to meet immediate and long-term financial needs following Rebecca's injury.
"Andrew and Wendy were able to figure out how to organize a lot of the fundraising and coordinate it, so all the energy that was being funneled towards this could be used to raise funds and awareness about what had happened to Rebecca."
That financial support extended to emotional and social support from all corners of the Koltuns' community – and around the world. As Rebecca's mom explained:
"People we know, and people we don't know, from all over the world have been donating. It's overwhelming—it's heartwarming. And it allows us to sleep at night."
As Rebecca shared:
"We are so lucky to have you as friends and to have you on my team. Thanks for everything you've done."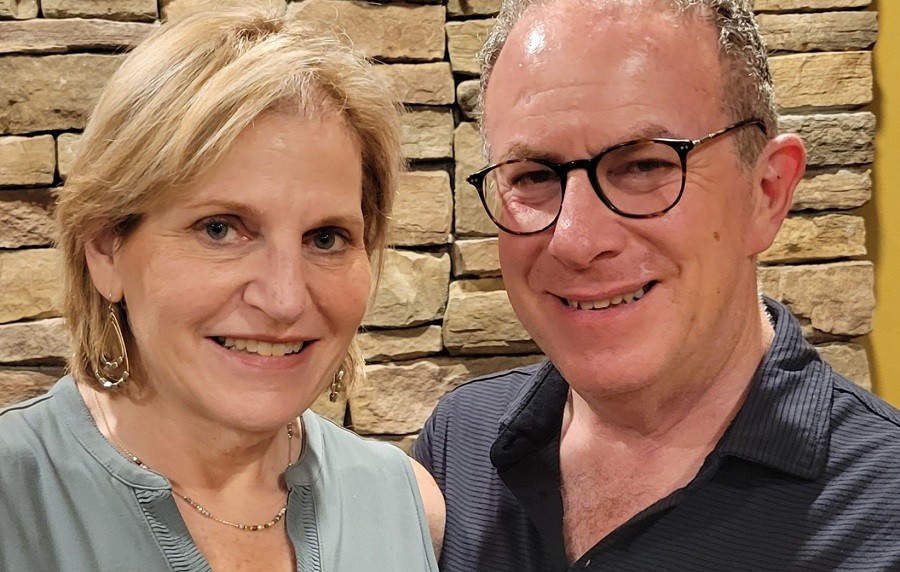 Hope Award: Keir Bradford-Grey
"Her life's work and her passion and determination to social justice, equity, and equality have inspired me."
Keir Bradford-Grey received our 2022 Hope Award for Health Equity Advocacy:
As a partner in the Montgomery McCracken Litigation Department and co-chair of the firm's Diversity, Equity, and Inclusion Committee, Keir offers tireless dedication to ensuring that disparities don't result in disproportionate or discriminatory care. Her work and advocacy impacts every inch of her community.
As Kelly L Green, Help Hope Live's Executive Director, explained:
"She brings people together towards justice, towards a better tomorrow. She provides hope when it's needed most."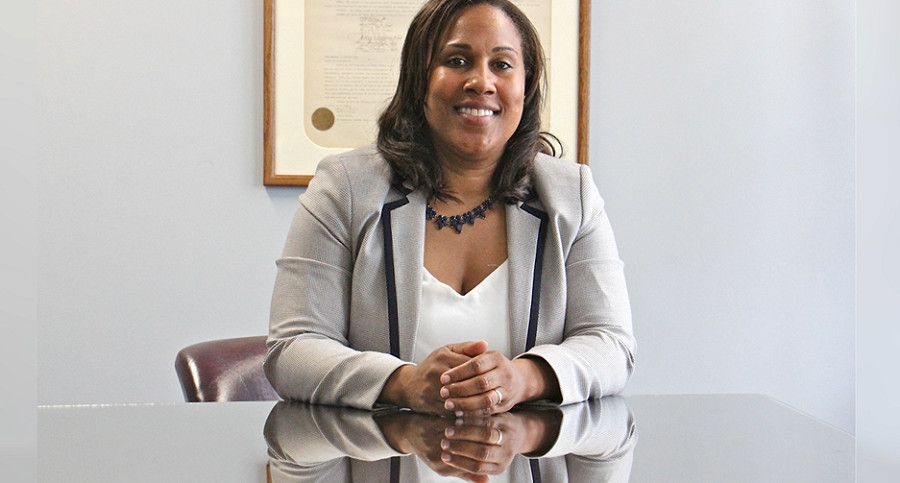 Live Award: Ian Burkhart
"They can tell the story that we can't. They share the Help Hope Live mission from firsthand experience."
Ian Burkhart received our 2022 Live Award for Influence After Injury:
More than a decade after his own life-impacting spinal cord injury, our client and ambassador Ian Burkhart dedicates his time and talent to ensuring other members of the disability community can find the support and resources they need to thrive, including our trusted medical fundraising.
As Sonny Mullen, Help Hope Live's Director of Outreach explained:
"He learned how important it is to have peer mentors and a community to be able to keep moving forward. Today, he's always the first one to say yes when an opportunity is put in front of our ambassadors."
In addition to his tireless contributions as an ambassador, Ian actively participates in game-changing disability research:
"Ian's participation in multiple clinical trials have also paved a path of hope for the spinal cord injury community."
Ian's support for our mission comes from his personal experience finding greater hope and financial help through fundraising. "I think Help Hope Live is such a great organization, and fundraising was so valuable to me and my family," he explained. "I had great support from my community and the spinal cord injury community behind me to learn a lot and live a satisfying life after injury."
Receiving the award represented a memorable moment for Ian as he reflected back on his journey with SCI:
"This is really something I would have never imagined when I had my spinal cord injury 12 years ago."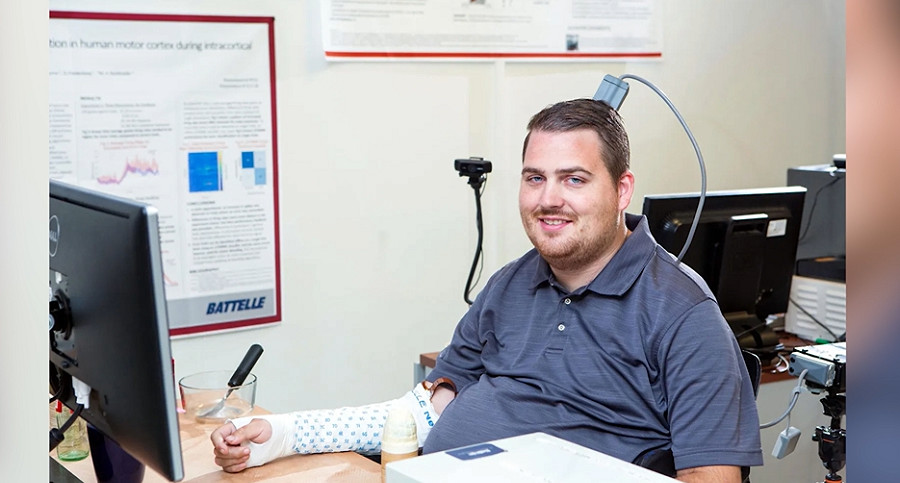 Rainey Award for Volunteer of the Year: George Azar
"He donates his time and resources to a greater cause. Nobody epitomizes the Rainey Award more than George."
Our board member Brian Messner first met George Azar when Brian was the new kid in school in 8th grade – gregarious and kind, George was always the first person to say hello. Brian and the rest of George's social circle were stunned when he was diagnosed with leukemia in high school and given just a 25% chance of survival.
George entered remission within four months. With one fight behind him, George picked up the banner of a new cause: creating pathways to create greater financial and social support for the cancer community.
He founded his own nonprofit, aspireLIFE, to pay forward some of the life-changing  support he had received during his own hour of need. As Brian observed, through their annual JAM fundraiser:
"They raise enough funds to really make a difference—they have moved the needle in Philadelphia-based cancer research, and it gives others a sense of purpose and fulfillment."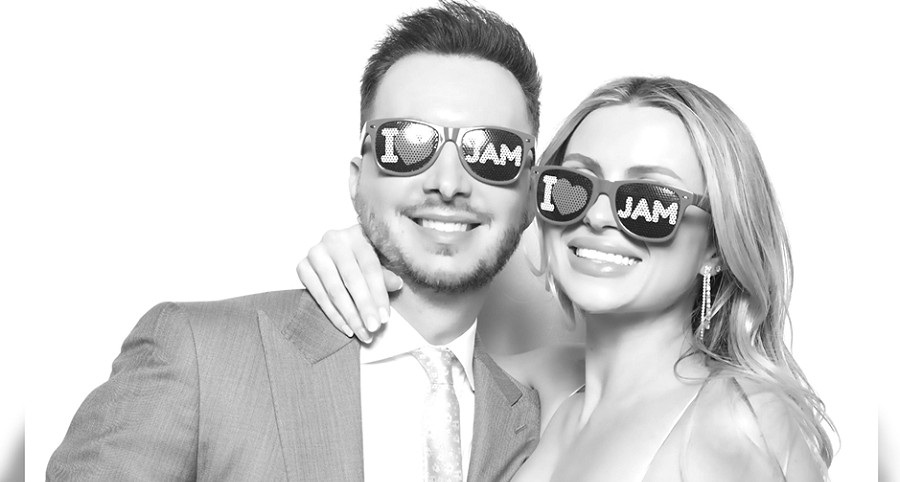 Thank You for Your Generosity!
We are grateful for the chance to celebrate hope in all its forms while raising critical funds for Help Hope Live's nonprofit mission. If you didn't get a chance to donate during this year's Live It Up! gala, please consider giving now:
Written by Emily Progin