Our annual Live It Up! gala is one of the highlights of our year—and our 11th annual event on October 26, 2023, did not disappoint.
If you missed this in-person celebration of hope, service, and impact, here's a recap.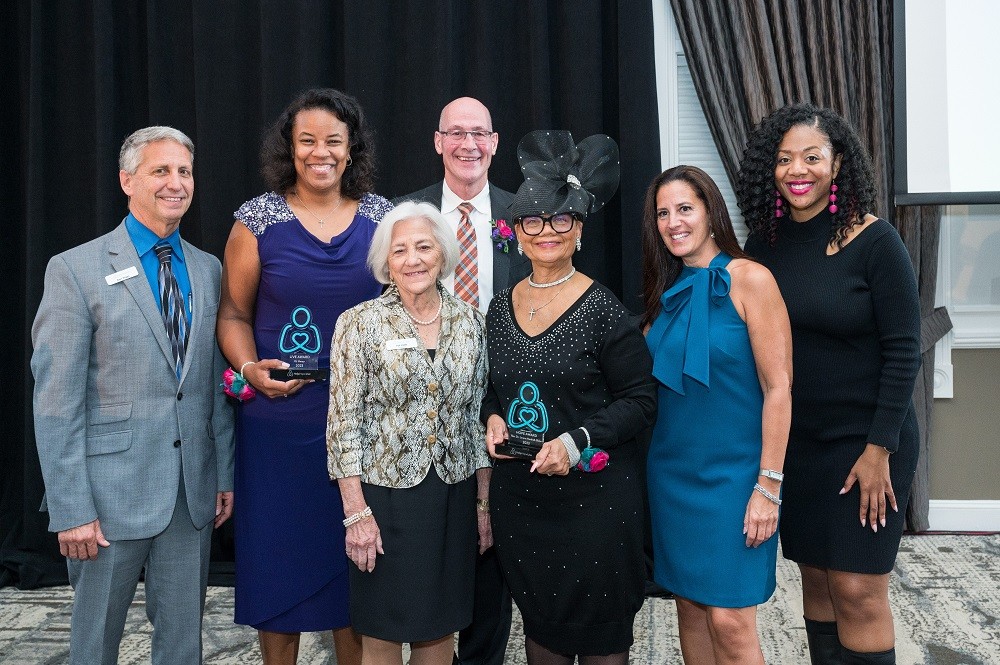 Your Impact
Whether you celebrated with us at The Drexelbrook or supported the festivities from afar, thank you! Our 2023 Live It Up! gala was a HUGE success!
Over 350 people came together to celebrate.
Thanks to our sponsors, guests, staff, clients and team members, honorees, and supporters like you:
We raised $140,000 to support Help Hope Live's mission.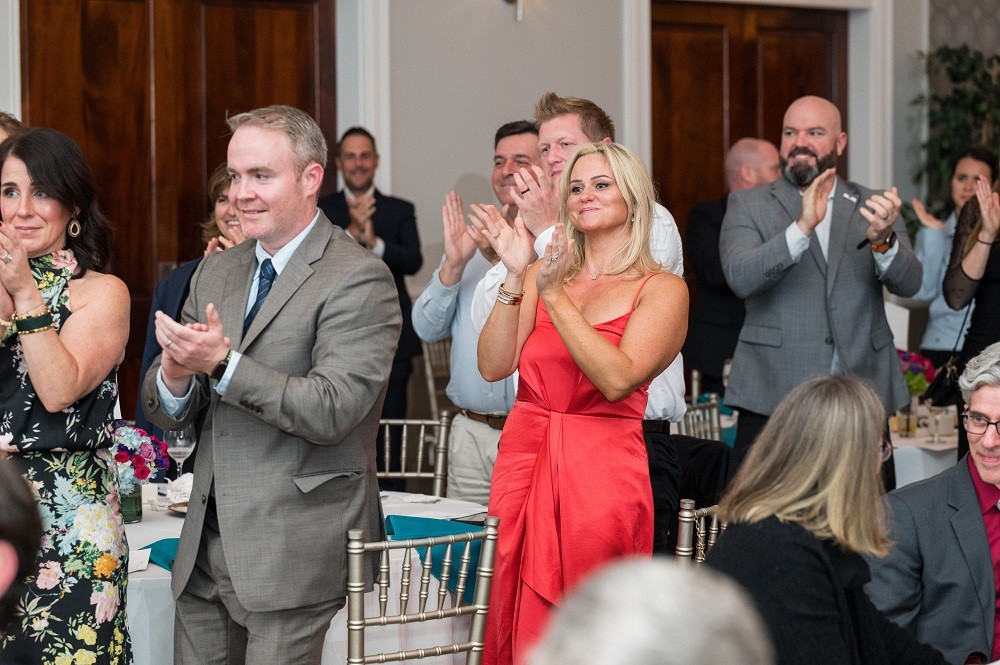 See All the Highlights
Who doesn't love looking through photos of a festive, hope-filled night? We think the night's impact is evident in our photos from Jeff Anderson Photography.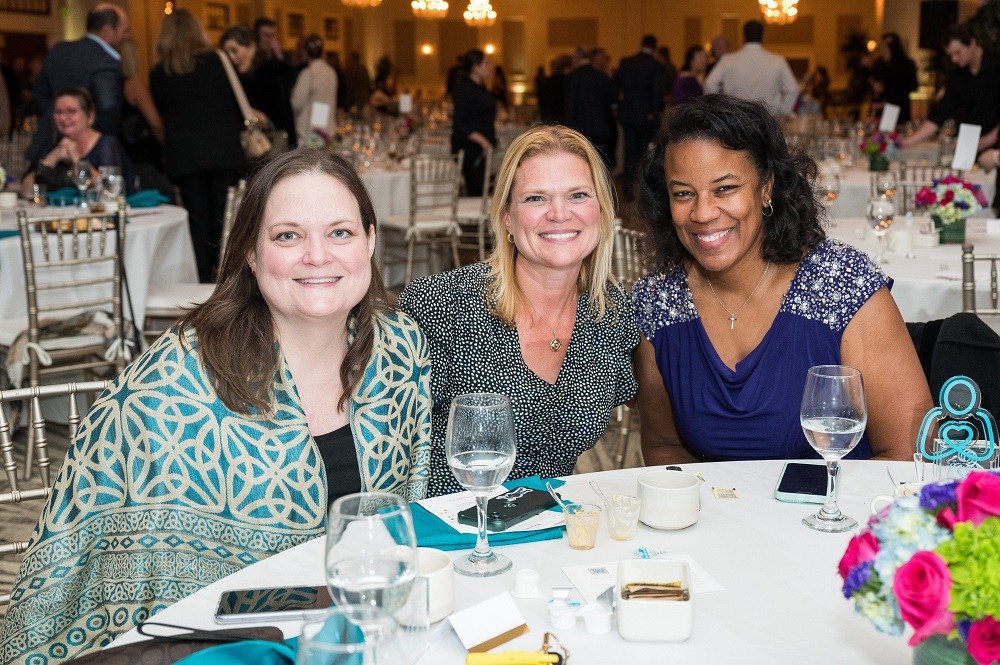 See them now on Facebook:
What We Celebrated
We were thrilled to celebrate 40 years of service at Live It Up! this year.
Since our founding in 1983, our nonprofit has helped raise more than $181 million to cover unmet medical expenses of over 20,000 families—saving and improving thousands of lives.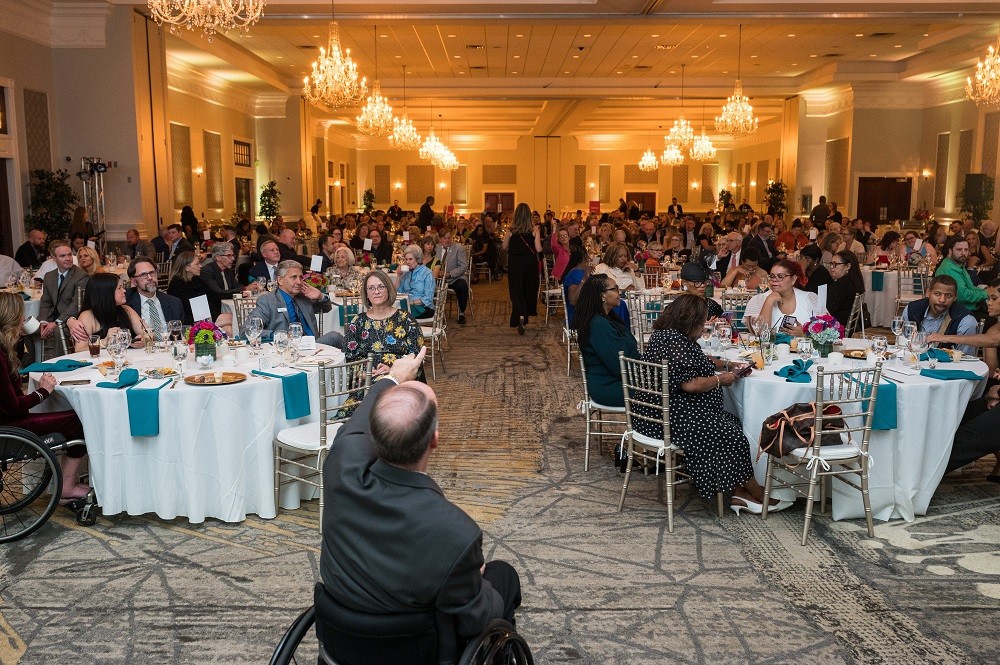 As Executive Director Kelly L. Green puts it:
"In a world marred by chaos and suffering, tonight, we gather to celebrate something extraordinary—hope."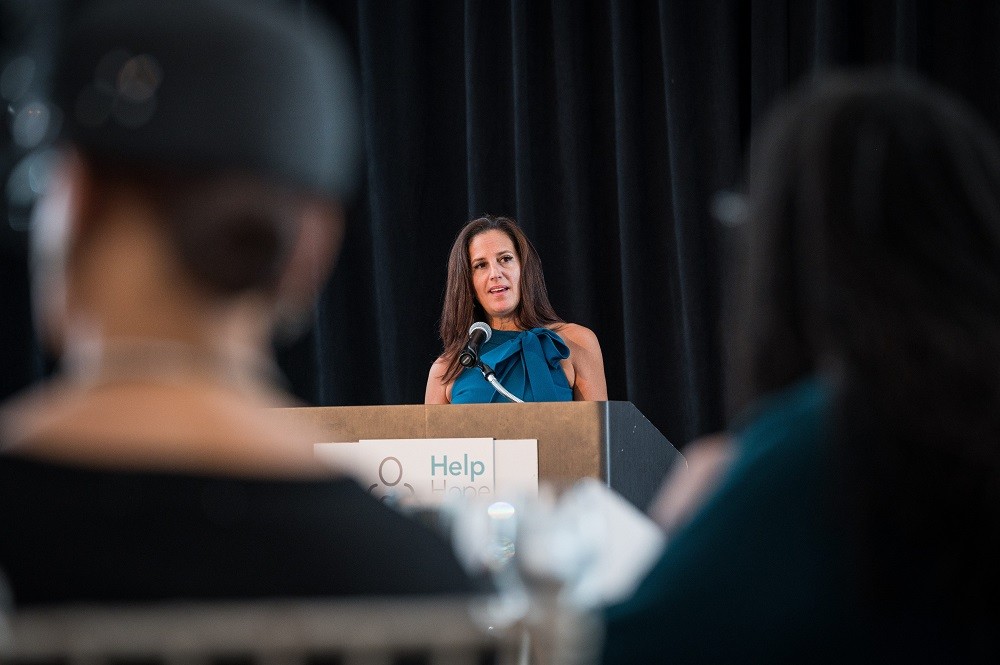 Hope means different things to each of our clients and their communities.
In some cases, it means having a choice in care—like less-invasive treatment that fits your goals for the future.
In others, it means access to an accessible van, a key home modification, or a life-sustaining medication.
Our mission impacts thousands today, meeting clients where they are in their pursuit of hope. And it all started in 1983 with a tiny spark—a brilliant idea by our founders, Dr. Jack and Patricia Kolff.
They put their hope in a novel concept now widely known as "medical crowdfunding."
They were dedicated to helping local heart patients in PA access life-saving transplants then considered "experimental" and rarely covered by insurance.
"Our founders relied on the idea that in times of crisis, we can look to our neighbors—our communities—to lift us up and see us through life's most challenging times."
And they were right.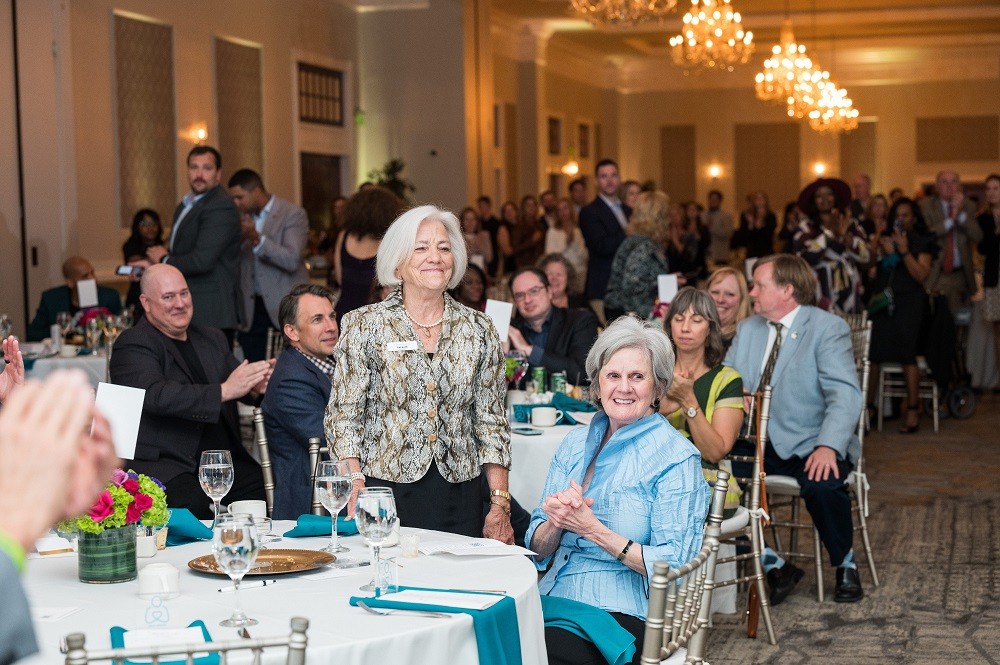 For 40 years, thanks to abundant community support of our own, we've stayed true to that vision.
Just last year, we onboarded 750 new client families, fulfilled 4,300 fund requests, and provided nearly $7 million in direct financial support to meet clients' medical needs.
These aren't just numbers: they are real people whose lives have been transformed.
Ongoing support for our mission is the reason that transformation can take place year after year.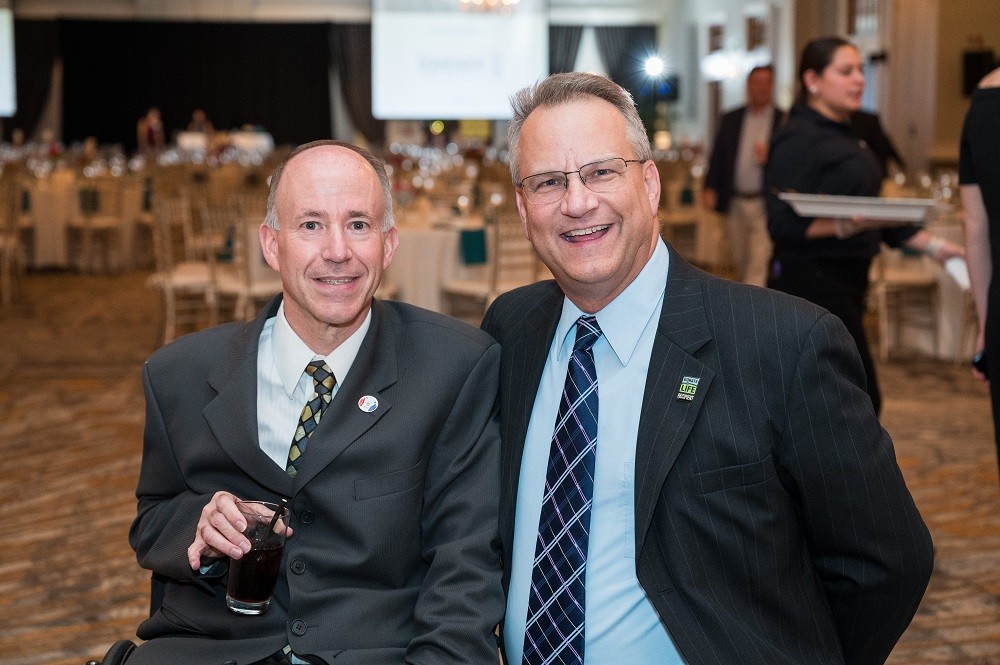 Today's network of support for the Help Hope Live community includes client Ambassadors, 9,000 medical professionals who recommend Help Hope Live to patient families, and Compassion Funds that honor the legacies of loved ones by helping others through their personal health journeys.
"Let this evening remind us that even in the face of adversity, even on some truly dark days, our collective compassion can light up the world."
Before we tell you about our 2023 awardees, a shoutout to our exceptional emcee—returning for her third Live It Up! appearance—Cherri Gregg. We love you, Cherri!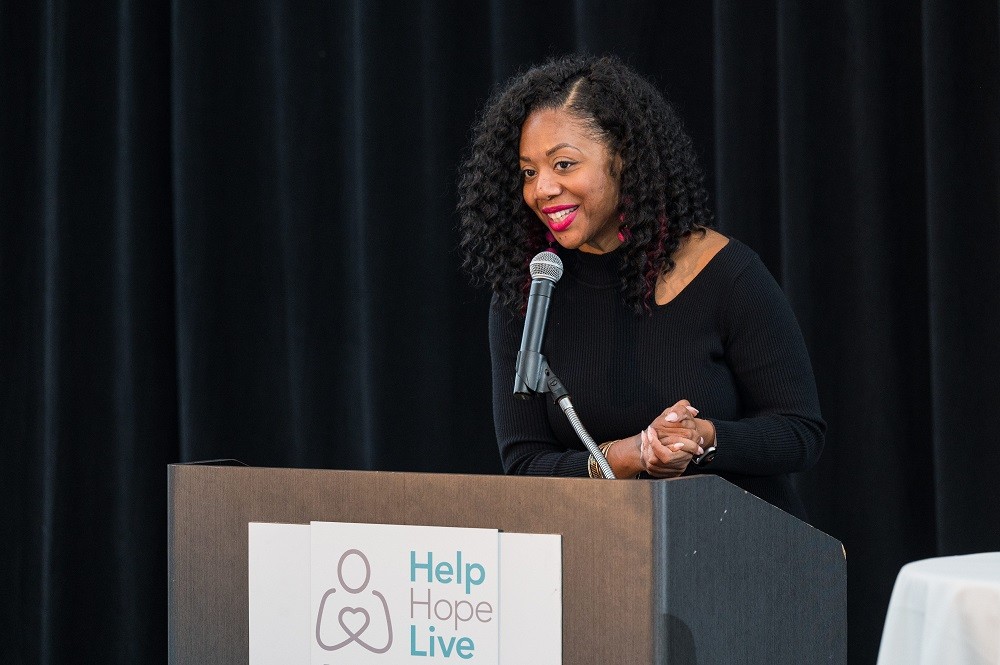 Who We Recognized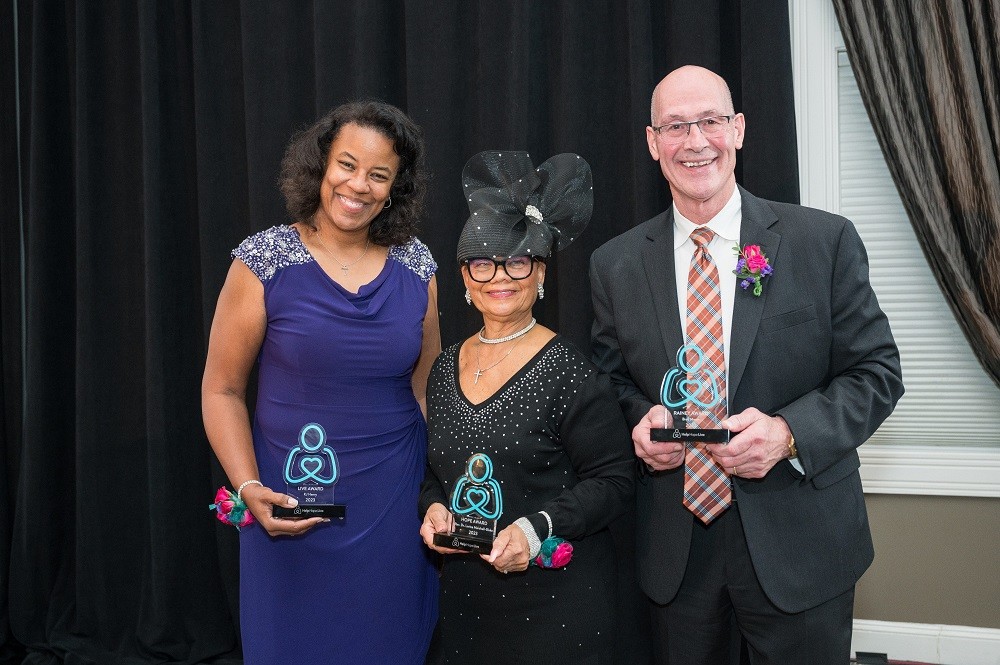 Our Help Hope Live Awards are our favorite part of the annual gala's program. Here's who we honored in 2023—see the video recaps here on YouTube.
2023 Help Award: You!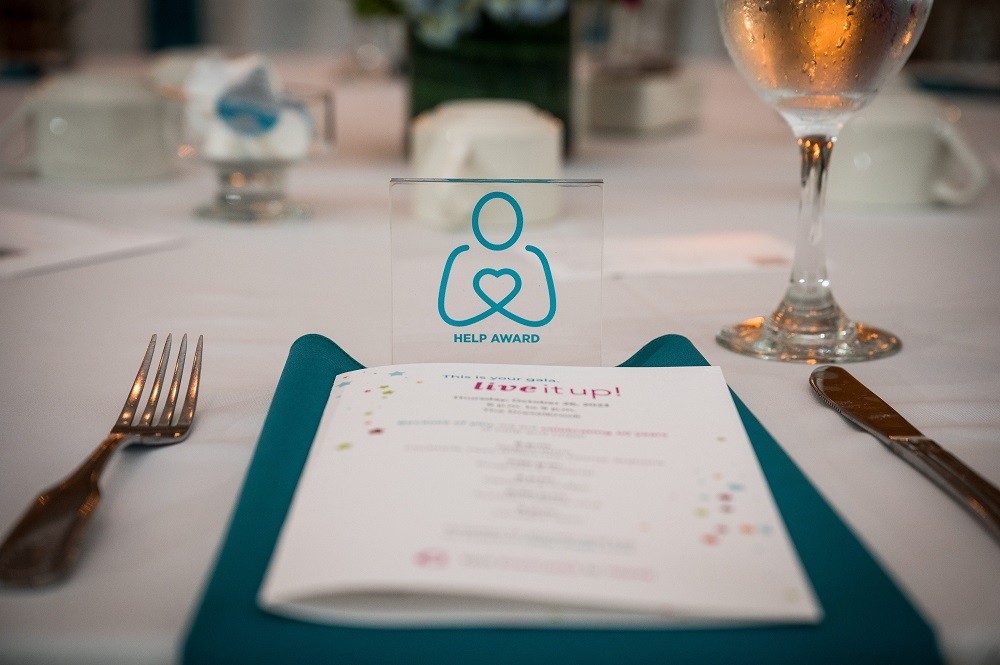 Our Help Award looked a little different this year: each of our gala attendees received their own mini Help Award for the role they play in our mission.
We thanked our attendees for being a part of our extraordinary journey: our past, present, and future success.
2023 Hope Award: Rev. Dr. Lorina Marshall-Blake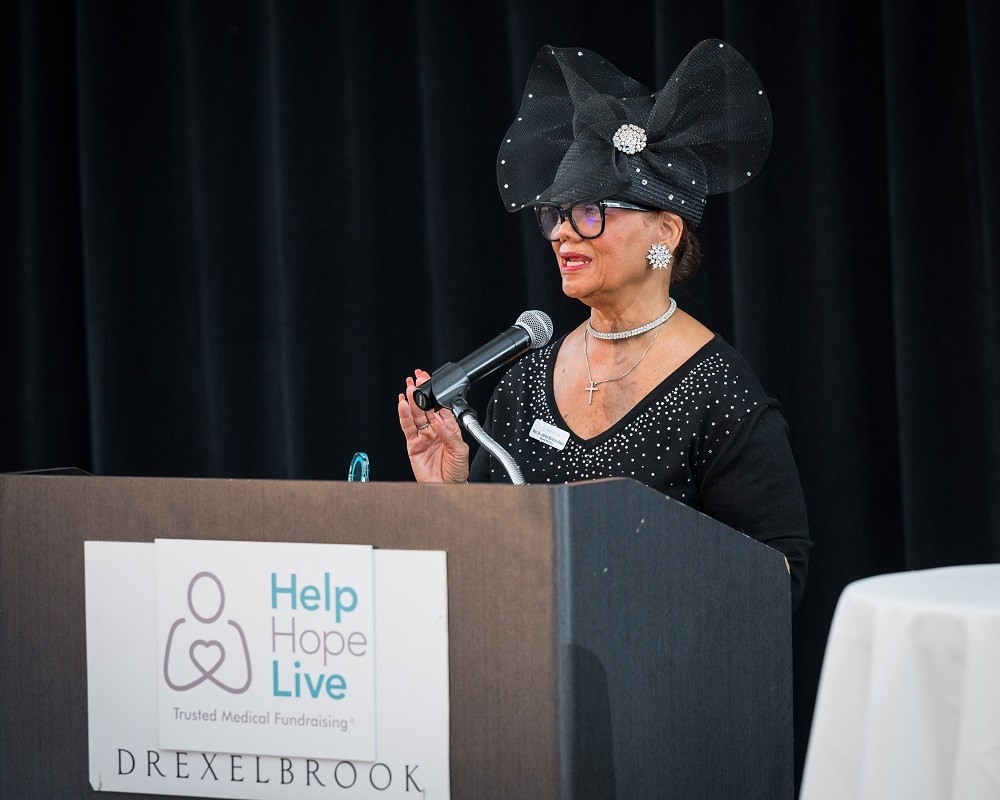 Our Hope Award recognizes an individual or group who is improving and saving lives by promoting health equity and access to quality care. Our 2023 awardee is Rev. Dr. Lorina Marshall-Blake.
Rev. Dr. Marshall-Blake exemplifies community leadership in her work with the Independence Blue Cross Foundation and makes a direct impact on nonprofits like Help Hope Live. Together with partners like Rev. Dr. Marshall-Blake, we are building healthier communities.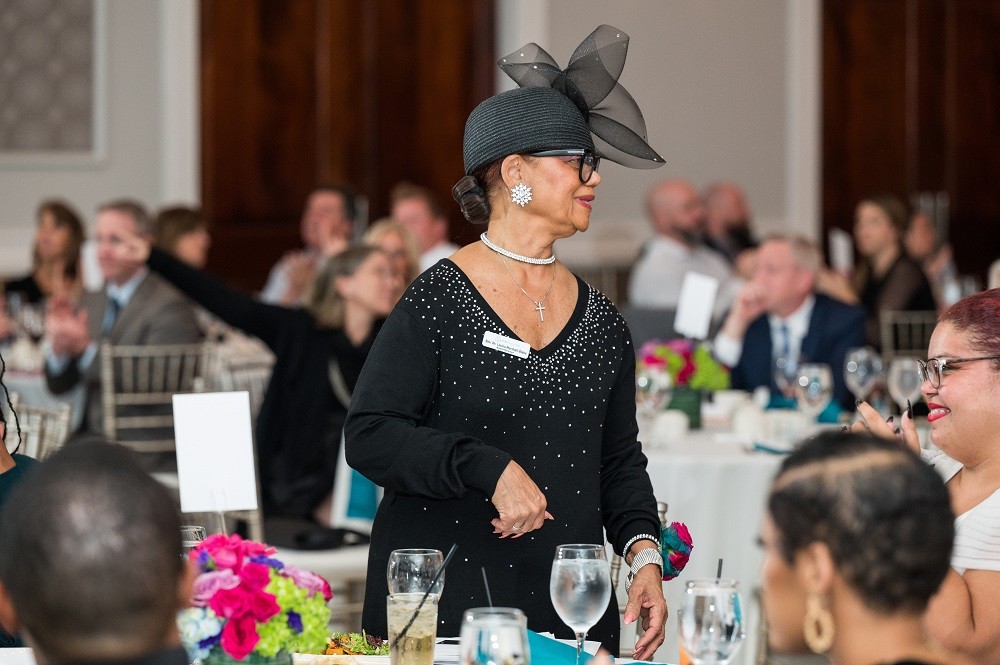 2023 Live Award: KJ Henry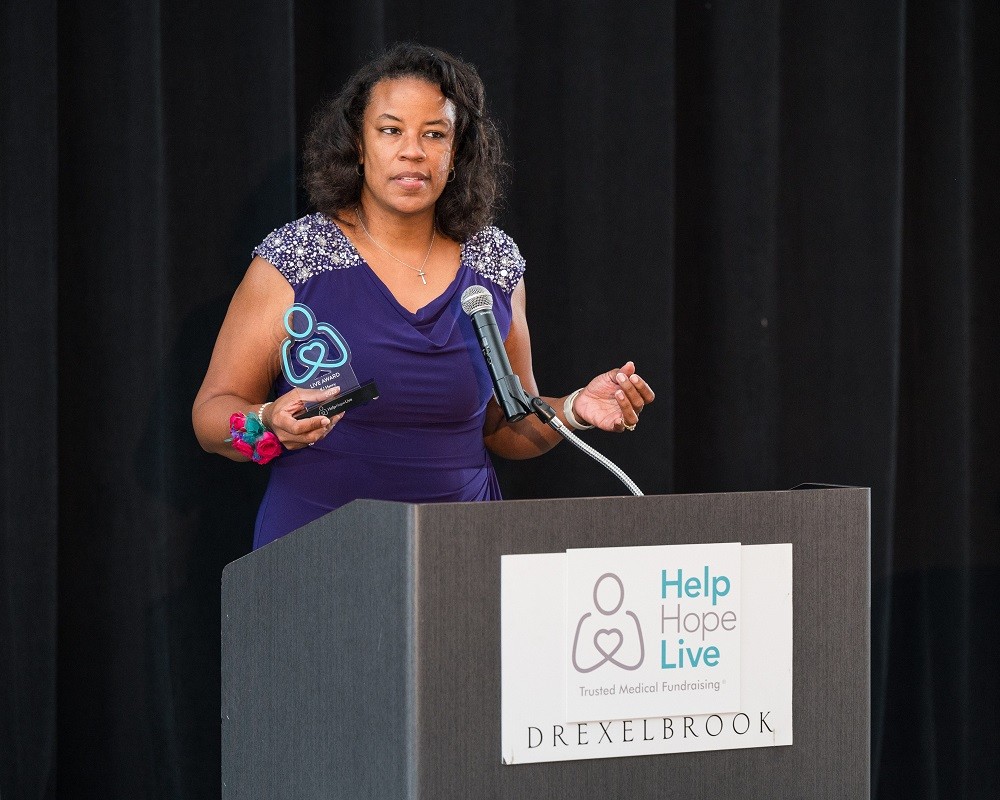 Our Live Award recognizes an individual or group who is living a life of inspiration and purpose. There could be no better recipient for our 2023 Live Award than KJ Henry.
As an Ambassador of Help Hope Live, KJ embodies our nonprofit's core values of teamwork, accountability, and commitment and leads by example on and off the field.
KJ helped raise over $100,000 in honor of his father, a Help Hope Live client and grateful transplant recipient. Since then, the impact of his partnership has been a continuous blessing. With every action he has taken—a social share, a media mention, a call for support—our community has grown in size and strength.
The award was accepted by mom Nicole Henry.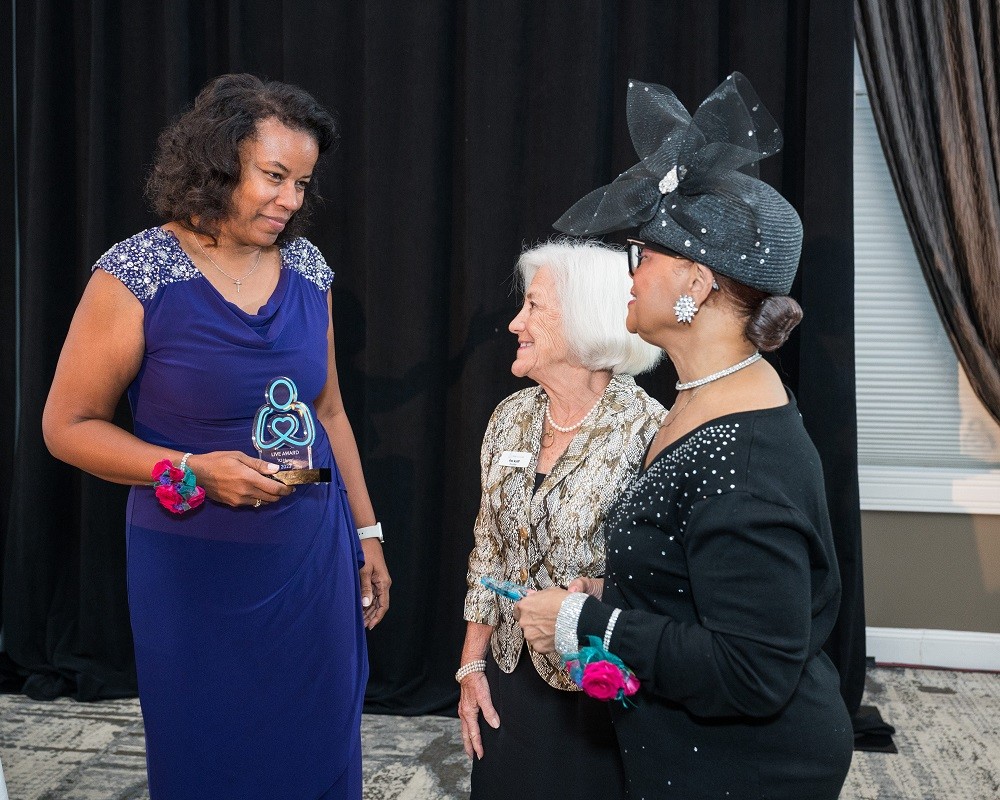 2023 Volunteer of the Year: Brad Marsh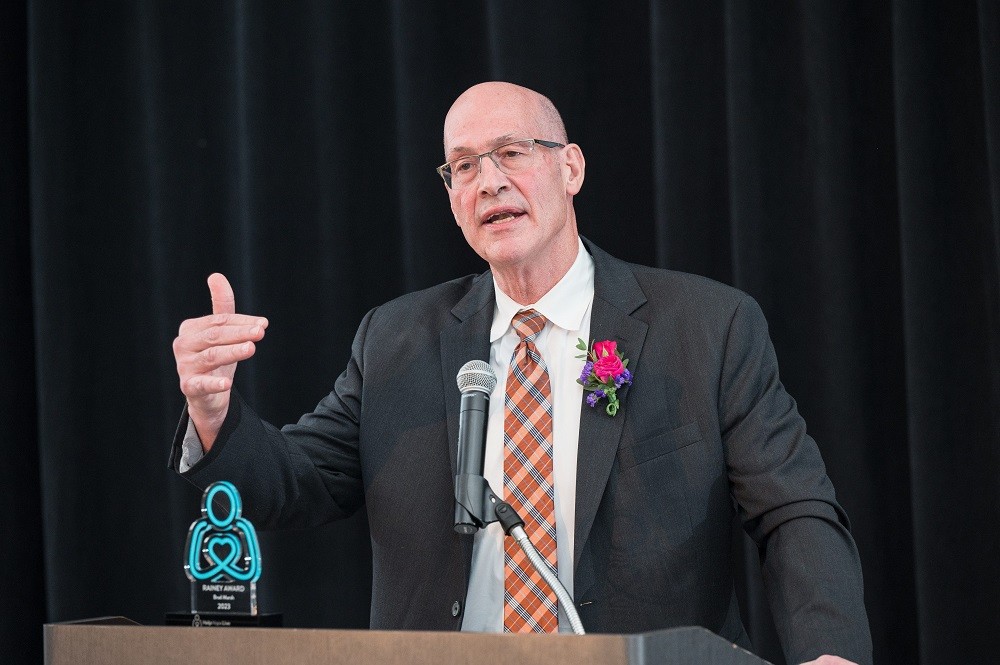 Our Rainey Award for Volunteer of the Year is named in memory of two exceptional Help Hope Live supporters, Art and Nancy Rainey. The award honors individuals who embody their commitment to philanthropy and volunteerism.
Brad Marsh of the Flyers Alumni Association is our 2023 awardee.
As the president of the Flyers Alumni Association, Brad's volunteer efforts with the Every Child Deserves a Bike partnership have set hope in motion for dozens of local children with special mobility needs—providing joy, better health, and independence through our adaptive bike giveaways.
It has been our great pleasure to partner with Brad and the Alumni to give children access to the custom equipment they need to enjoy a classic childhood pleasure that allows them to create more meaningful connections with their families and communities.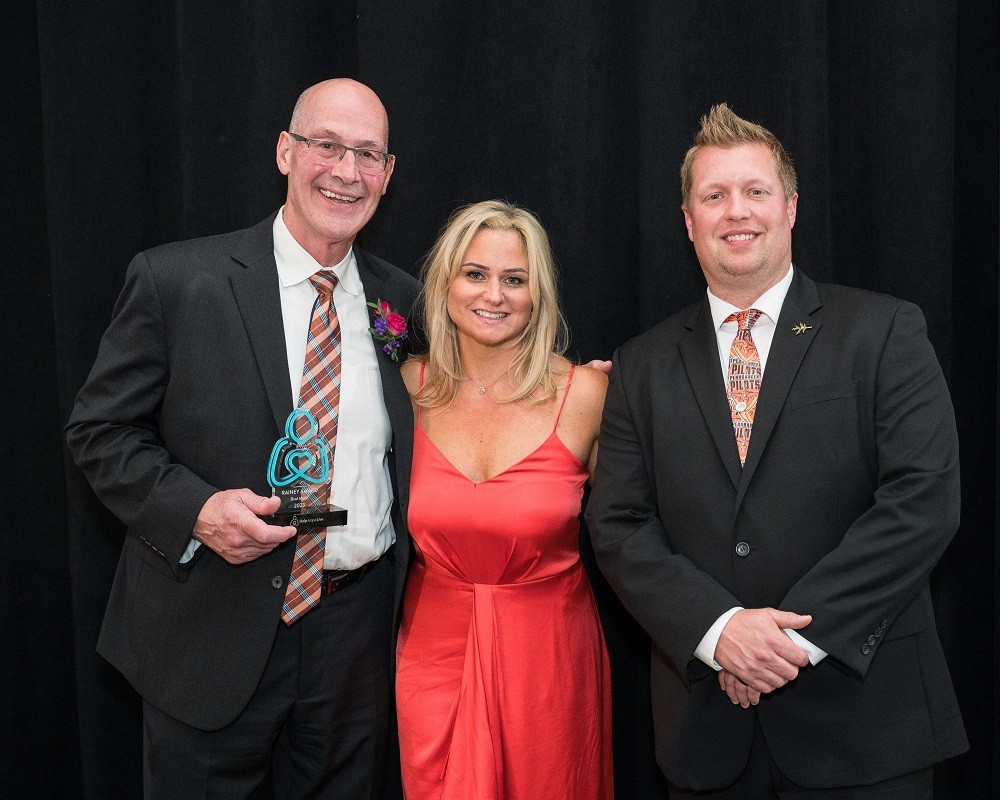 What's Next?
This year's gala is over—but our impact isn't slowing down.
With your help, we can make this year another record-setting milestone for our mission and client community.
Continue to support our mission by:
Making a donation right now
Signing up to attend a future virtual or in-person event benefiting our mission
Choosing Help Hope Live as your charity of choice on GivingTuesday (starting a Facebook Fundraiser is a great way to spread the word!)
Sharing the content in our Latest blog, Instagram, Facebook, Twitter X, LinkedIn, YouTube, and TikTok profiles
However you give back, your support sustains us. Thank you for another year of hope rooted in action and impact.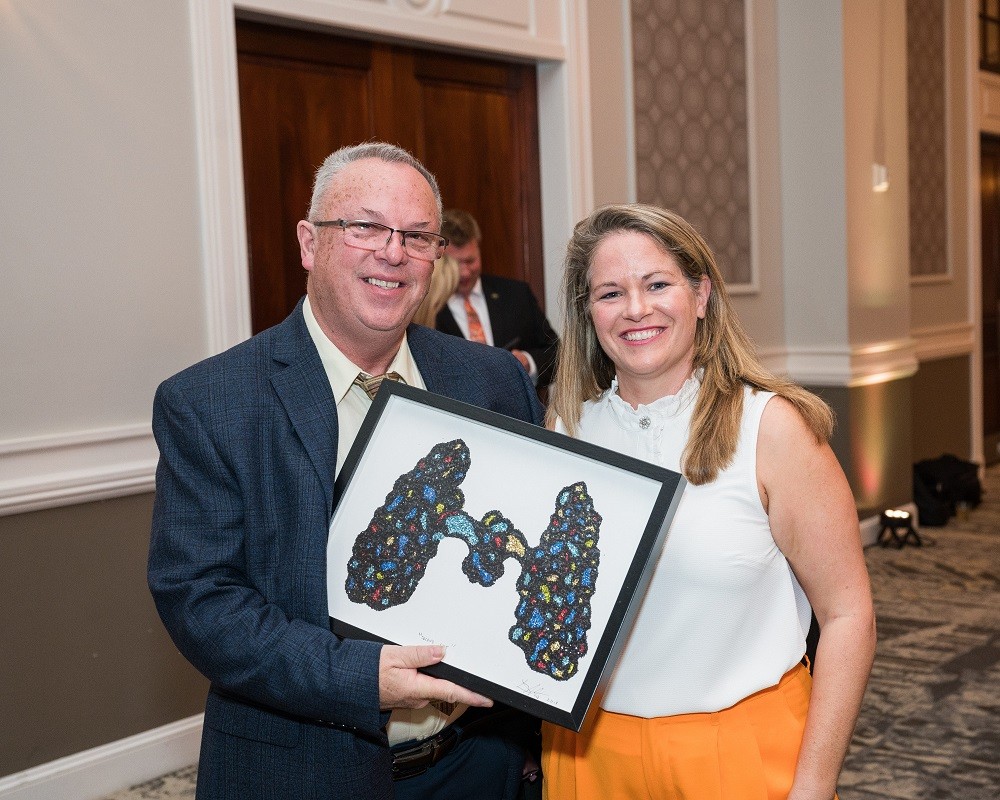 Written by Emily Progin