Your team was at the 2nd Annual Walk & Roll on D.C. this month!

Help Hope Live Executive Director Kelly L Green joined a powerhouse team of SCI and disability community changemakers, including:
Laura Owens, mother of Help Hope Live client Orion Owens
Debbie Flynn, Vice President, QUAD Foundation
Tony Davenport, Program Director, NextStep Atlanta
Ruth Price, Board Member, QUAD Foundation
Kim Beer, Director, Public Policy; and Brittany Branard, Policy and Advocacy Coordinator, Christopher & Dana Reeve Foundation
Kim Harrison, Peer Mentor, Reeve Foundation; Greater Atlanta Co-Chapter Leader, United Spinal Association; Georgia Support Group Leader, Transverse Myelitis Associaton
Cindy Kolbe, author and blogger
Maria Soledad Heavener, mother of Help Hope Live client Ricky Chang
Kimberly Jordan, Ms Wheelchair Maryland 2015
The goal of the Walk & Roll on D.C. is to…
Commemorate the incredible 3,000-mile Warrior Momz Walk made by Kay Ledson in 2018, with support from the QUAD Foundation, which ended in D.C. (we were there!)
Speak directly to lawmakers to advocate for policy changes to support people living with disabilities and their caregivers and families
Represent all 50 states in a mass movement for positive change
Getting There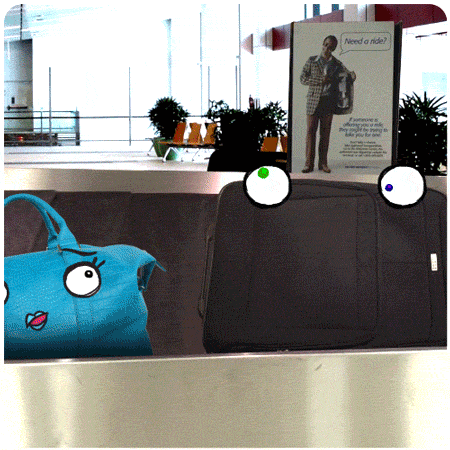 Before her D.C. adventure had even begun, our Executive Director had a shocking encounter with the challenges of wheelchair travel.
"Families flew in from all across America, and all of them had similar experiences to share with travel," said Kelly.
It was jarring and eye-opening.
When I fly, I check my luggage and, like everyone else, pray that it ends up at my destination. What happens when your luggage is actually your legs, aka your wheelchair? What happens when you land at your destination only to find out that your legs will be waiting for you at baggage claim?
Worse, what happens when you receive your wheelchair and it has been handled with the same "care" that sometimes leads to pieces of luggage being lost or destroyed? Yes, this happened to someone in our own party: the wheelchair arrived, but the wheels were removed.
It made me think twice about travel. As if having an injury or mobility issue isn't isolating enough!
The inconvenience extends far beyond travel. Parts are sent out for repair, and because they are so specialized, they take months to replace. These repairs are often out-of-pocket, even when directly caused by an airline or other travel incident. Without fundraising and similar sources of support, these individuals are left to either pay by themselves or be entirely without mobility support for that entire period of time.
Where is the respect? Where is the dignity?"
What We Experienced
Pictured above, front row from left: Shannon Minnick, Kim Jordan, Josh Basile, Esq., Kim Harrison, Benedict Jones
Back row from left: Kelly L Green, Laura Owens, Debbie Flynn, a caregiver,  Adele Jones, Tony Davenport, Ruth Price, Karen Granata-Washington
"It was extremely exciting to be surrounded by the QUAD Foundation, Reeve Foundation, and other vocal disability advocates," said Kelly. "From the airport to our legislative appointments, there was one question that circled my thoughts all day, consumed my mind, and made its way into all my conversations:
'Doesn't everybody deserve dignity and respect?'
The day before we headed to the Hill to meet with Congress and the Senate, we spent hours in training together to learn how to discuss, educate, and inform legislators on this very point."
Understanding the Issues
Explained Kelly, "three times in a row, the Reeve Foundation Paralysis Resource Center's funding was cut. Last time, it went from $8.7 billion to zero. ZERO. Without advocacy like this, that number would remain zero for the foreseeable future.
We were there to discuss our concerns for the injustices facing our mobility community.
One important point we wanted to make: activity-based rehab is proven to increase mobility and support strong health, yet it remains a primarily uncovered expense for the families who need it most."
Kelly's advocacy meetings included appointments with Congressman Alex Mooney's staff (joined by Cindy Kolbe) and with Senator Cory Booker (with our client Ricky Chang and his mother plus Kim Jordan and Debbie Flynn).
In total, the Walk & Roll on D.C. squad met with 25 Congresspersons and Senators.
The Moment That Stopped the World
"One moment brought us all to our knees," said Kelly. "One beautiful, remarkable, stunning moment when Kim Jordan, an incredibly talented woman, rolled herself just outside of Senator Booker's office and sang the Star Spangled Banner.
Everyone in earshot stopped in their tracks, emerged from their offices, lined the corridors with their hats off, and stood in silence. The beauty of her voice was captivating.
She wasn't looked down on or stared at because of her disability. She was a whirlwind of talent, and she made the world stop. When she rolled away, they couldn't help but treat her as a person worthy of dignity and respect."
The Bottom Line
According to Debbie Flynn, the first Walk & Roll had a tangible impact:
"The President has approved and signed into law three of the issues we raised."
Legislation passed includes the Air Carrier Act, the RAISE Family Caregivers Act, and funding for the Paralysis Resource Center.
Meet you at the 3rd Annual Walk & Roll?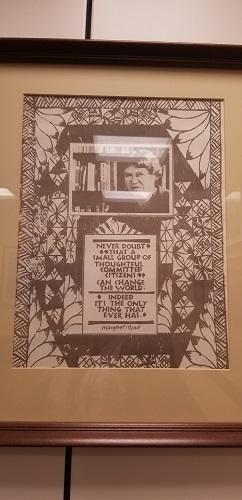 Written by Emily Progin