It was another meaningful adventure for the hard-working Help Hope Live team this weekend as we ventured south to Texas for Abilities Expo Dallas!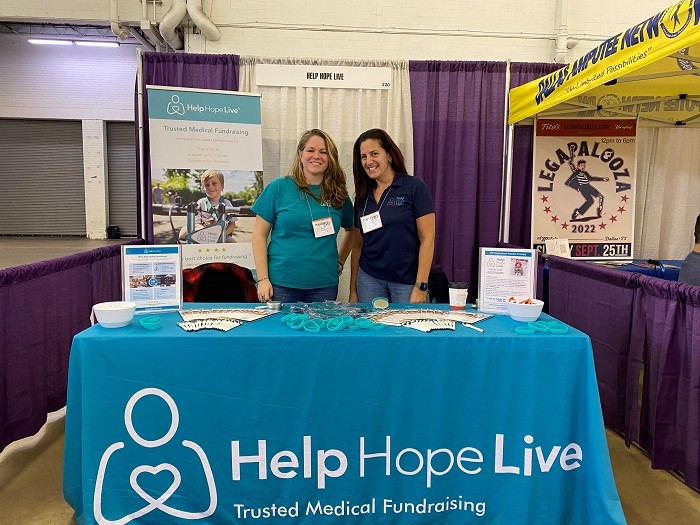 Abilities Expos are can't-miss annual opportunities to connect with the disability community, explore cutting-edge equipment and technology, engage in helpful workshops and stimulating activities, seek our support from nonprofits like ours, and more.
We held our workshop on medical fundraising to help Abilities Expo Dallas attendees learn how to fundraise for all the exciting equipment and technology they see around them as they experience the Expo. It was a fantastic turnout!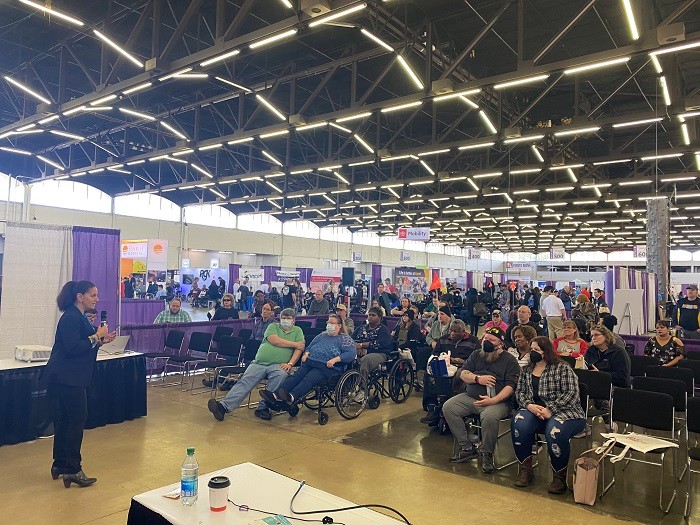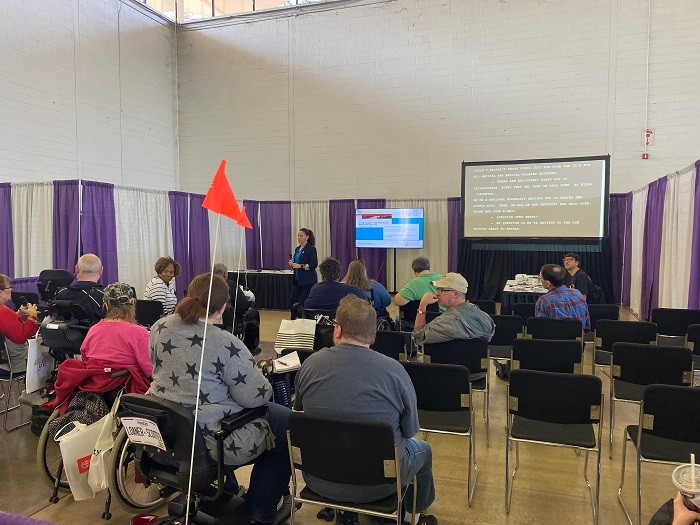 If you heard about Help Hope Live during our workshop in Dallas, learn about how we're different from other fundraising options like GoFundMe. If you're ready to get started with us, submit a campaign request online!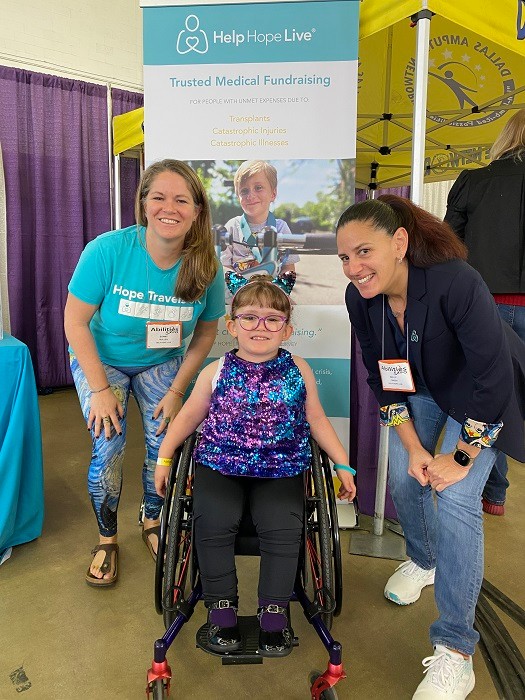 Pictured above in her chair in a dazzling, dance-ready sequined look is our client Riley Drury, a seven-year-old living with spina bifida.
She is a dancing sensation! Check out Riley's moves:
A fundraising campaign in Riley's honor has raised over $24,000 in less than one week.
What a generous community!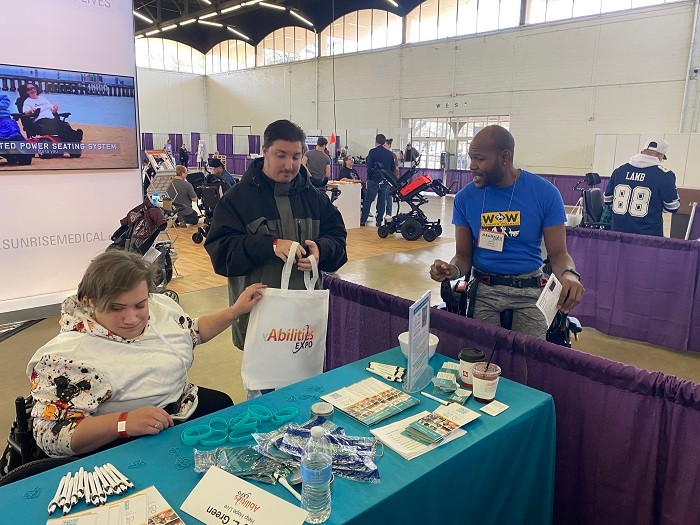 Speaking of generous: we have to give a heartfelt shout-out to our perpetual supporter Justin at W.O.W. Wonders on Wheels. You'll remember Justin from his Hope Talk with us, which was a high-energy, wheelchair-friendly fitness session!
Justin took the time to ensure that visitors to the Help Hope Live booth at Abilities Expo Dallas learned why we are an exceptional resource for trusted medical fundraising.
The trip wasn't without a few fun surprises! We spotted two Philadelphia Eagles fans in the heart of Dallas, and Sonny and Kelly found hope in an unexpected place: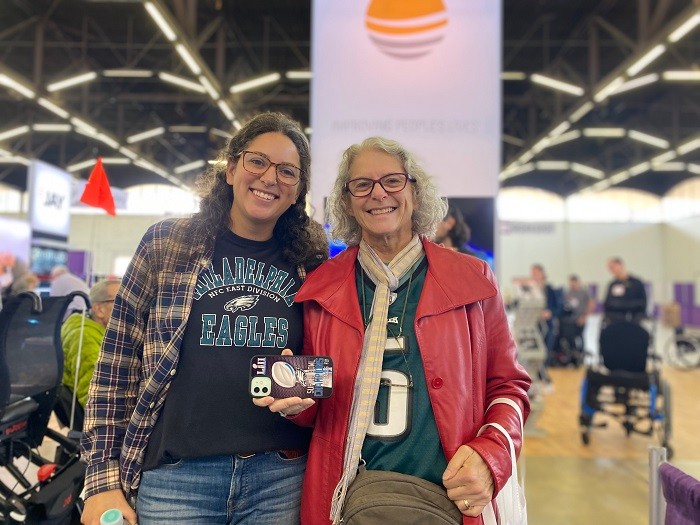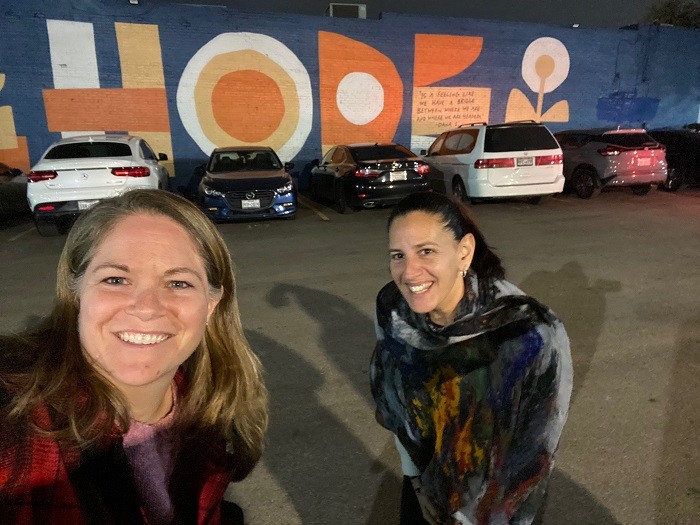 We hope you got the chance to join us and meet our team. If not, maybe we can catch you at the next one (LA, anyone?)
Written by Emily Progin