The Help Hope Live team returned to Abilities Expo Los Angeles this year to connect with current and future clients, share our medical fundraising mission, and experience cutting-edge technology and innovations that may impact our client community.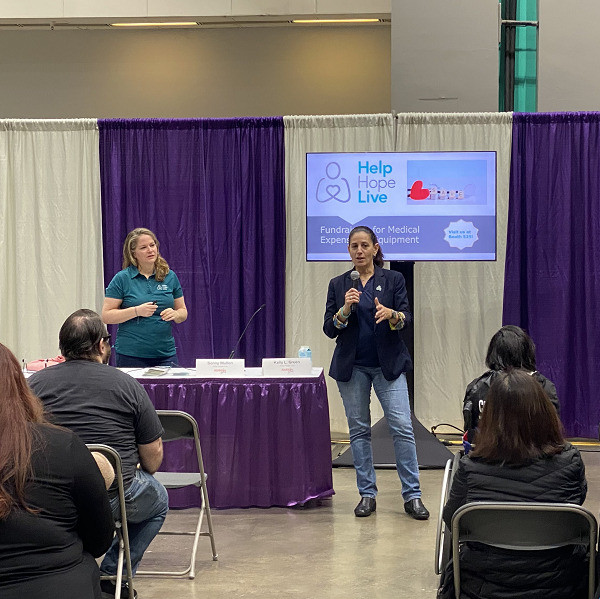 Along the way, we were able to make a small dream come true for four-year-old Austin Lesniewski, a Help Hope Live client who is living with cerebral palsy. He received a surprise Freedom Concepts adaptive bike in Help Hope Live teal, customized to his mobility needs.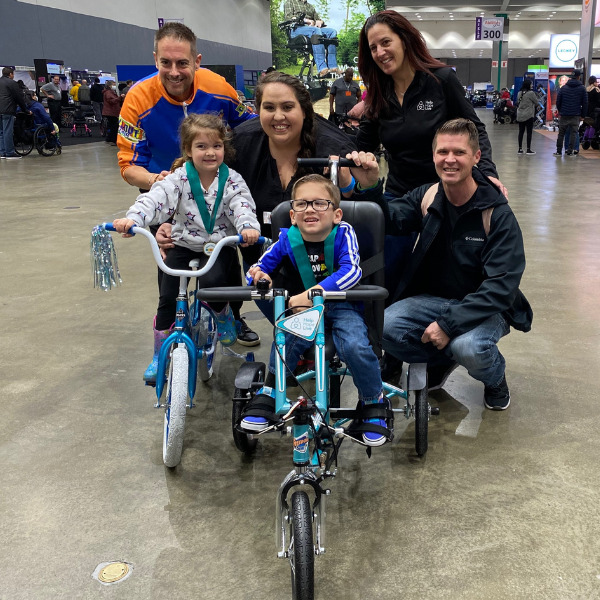 Austin and his twin sister were born premature. Austin lives with limited muscle movement and vision. He and his family's primary goal is to help him to be as independent and healthy as possible so he can fully engage with his peers and community. This bike is one small step in that direction.
"We cannot thank you enough for this amazing gift!!! We are so grateful for the gift of mobility for Austin."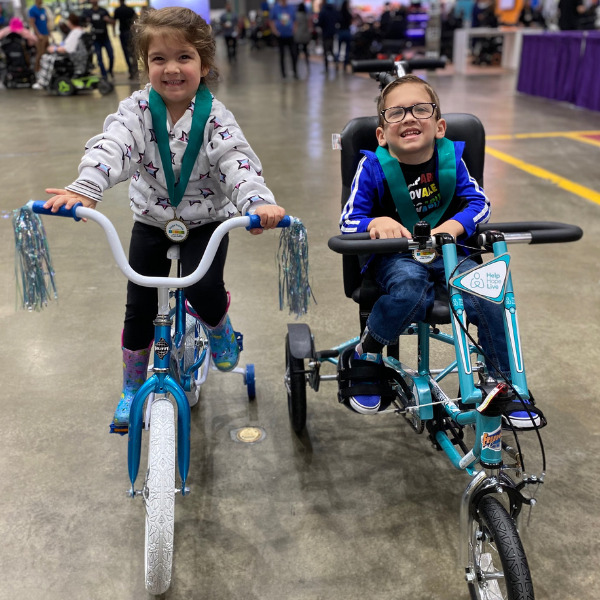 Adaptive bikes are truly life-changing for kids like Austin who are unable to ride traditional bikes, offering daily exercise, greater outdoor access, community engagement, and pure joy. However, they are often financially out-of-reach for families, costing over $5,000 with no help from insurance despite their proven therapeutic benefits.
"Both Help Hope Live and Freedom Concepts have the most amazing teams and we are so thankful for their help and support."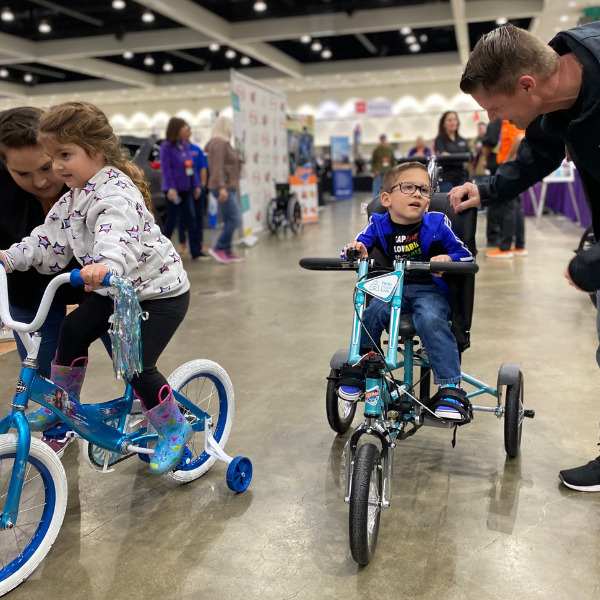 An adaptive bike is a game-changing piece of equipment, but it's only one item on a long list of medical and related necessities for Austin and other kids like him. Their lifelong need is #WhyWeFundraise.
You can ensure every day is as bright as today was for Austin by making a tax-deductible donation in his honor.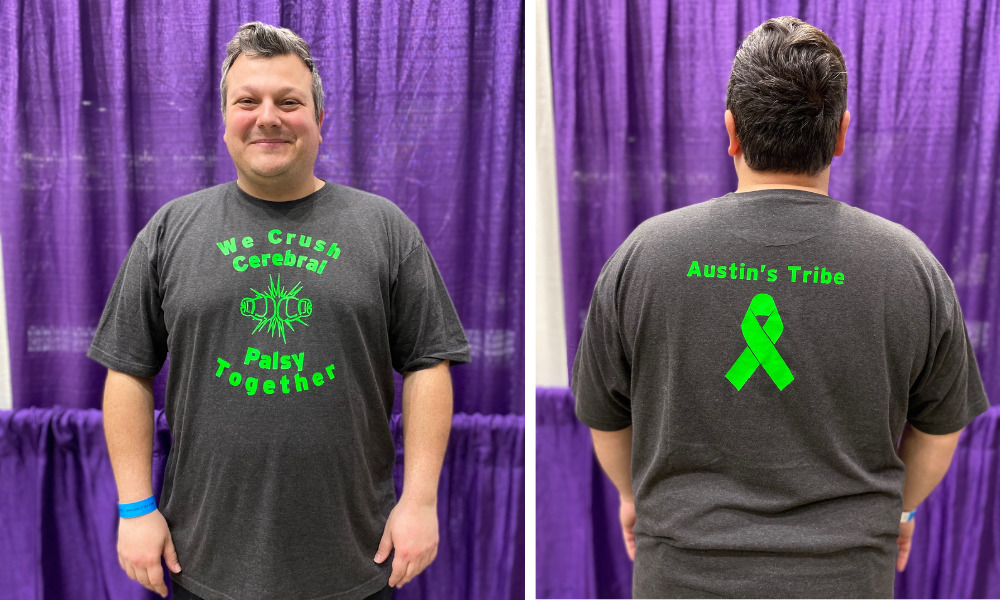 Other Expo Moments We Loved
Four other moments we loved at Abilities Expo LA this year:
Living with quadriplegia since 2017, Gary Suydam was excited to meet our team in-person. He shared that fundraising with Help Hope Live had just enabled his family to cover the cost of an accessible lift.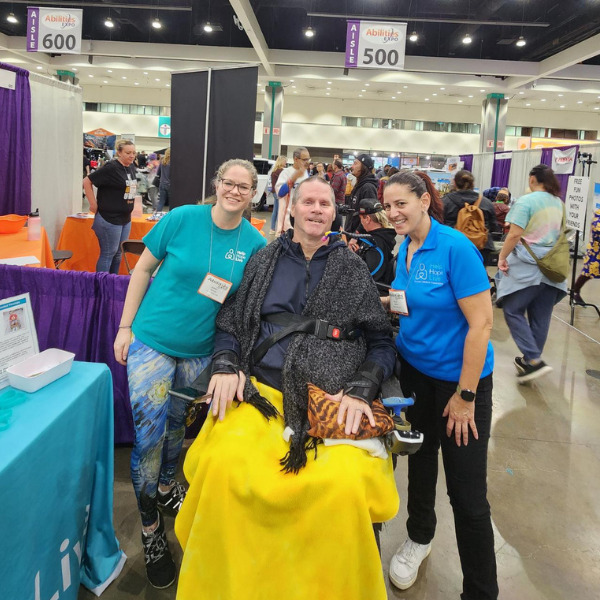 Lyena Strelkoff started fundraising with Help Hope Live in 2003. While meeting Kelly and Sonny at Abilities Expo LA, Lyena was sure to sing the praises of our Finance Department and Frank from Finance in particular, highlighting how she felt that Frank advocated for her and supported her throughout her fundraising efforts. As a result, she said:
"Help Hope Live has been a huge part of my life for the past 20 years."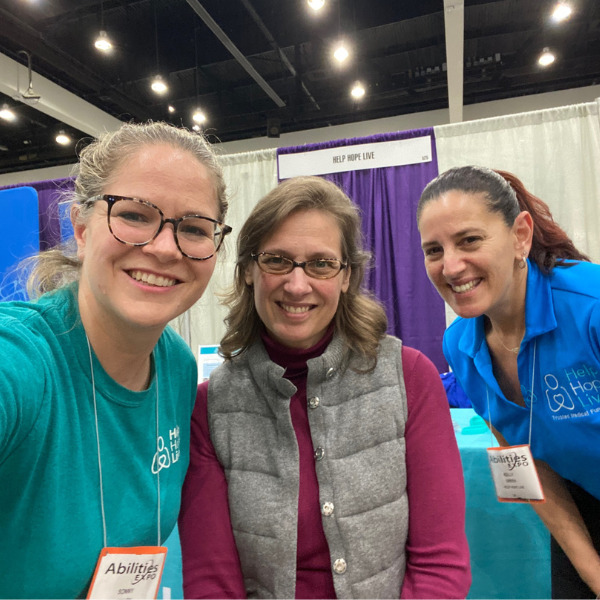 We met 26-year-old Spencer Sherwin and his mom, Meredith, at our booth. Both had only positive things to say about their experiences with post-spinal cord injury fundraising with Help Hope Live.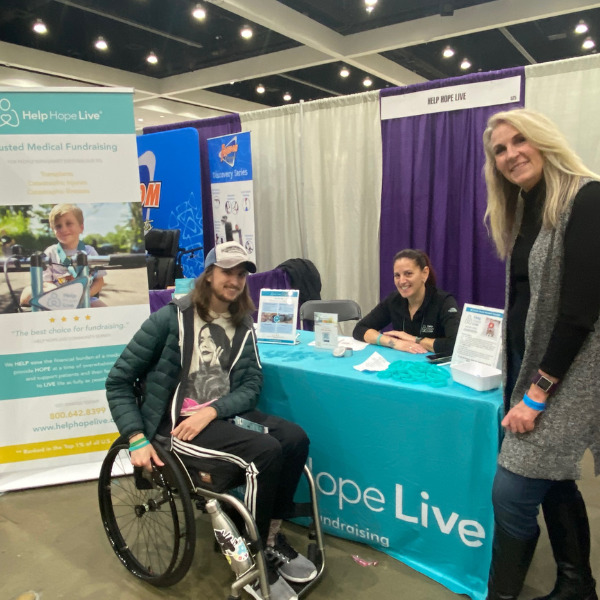 Don't Miss Our Next Stop!
To find out where you can connect with our team in-person, subscribe to our Latest. We share upcoming virtual and in-person events weekly plus client stories, news coverage, and fundraising tips.
Written by Emily Progin