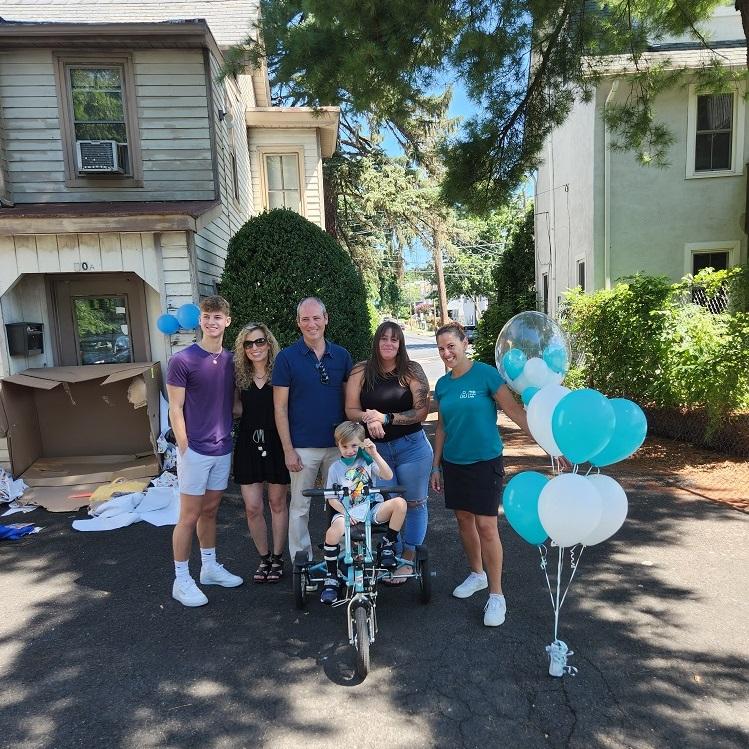 For kids with disabilities like Vincent "Vinny" Fenton, it can be difficult to access some of the basic joys of childhood—including riding a bike. That's why we were so excited to gift Vinny and his family with this Help Hope Live-themed adaptive bike.
Watch his reaction:
We extend our heartfelt thanks to Troy Brown, the donor who generously funded this gift of joy and mobility for Vinny. Troy appears in several of our photos from this giveaway (blue polo shirt) along with family members.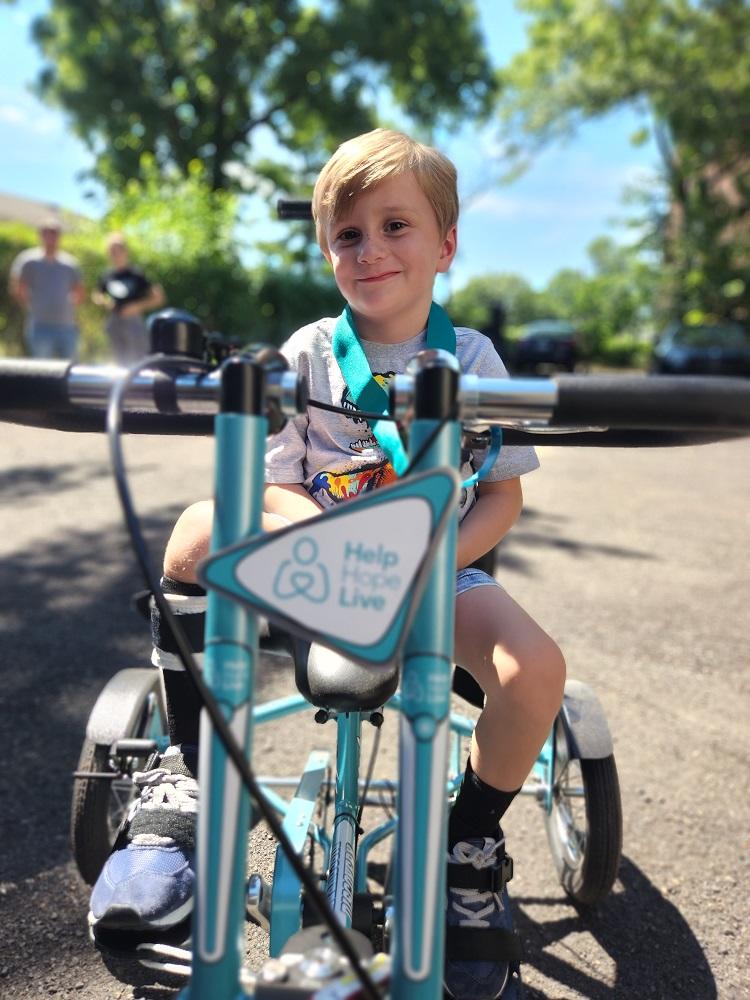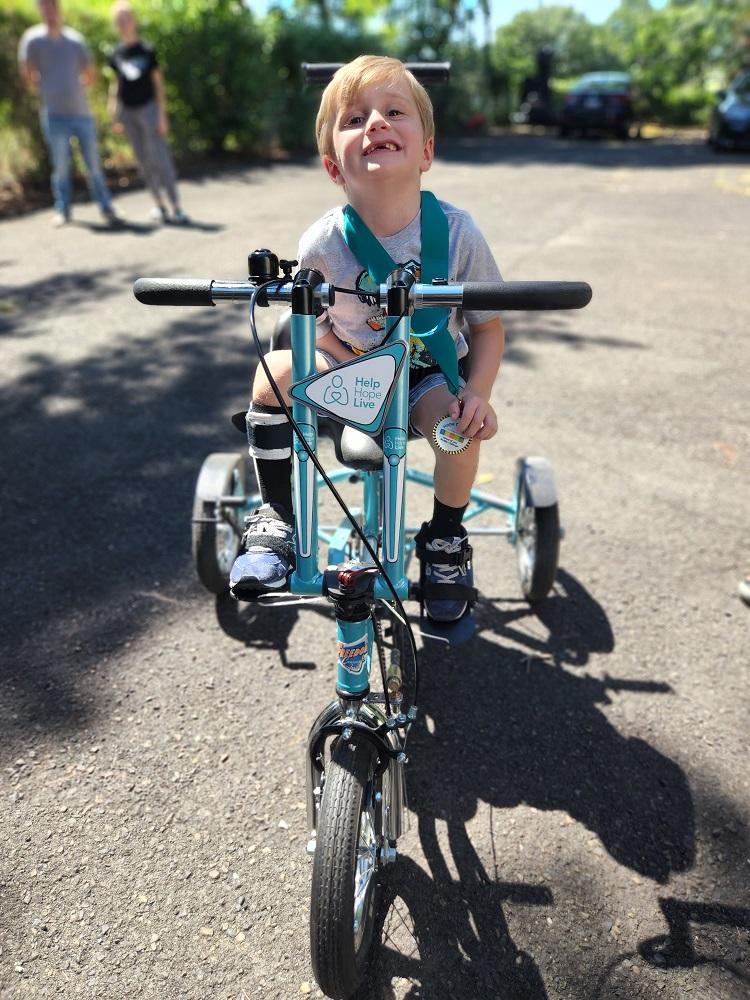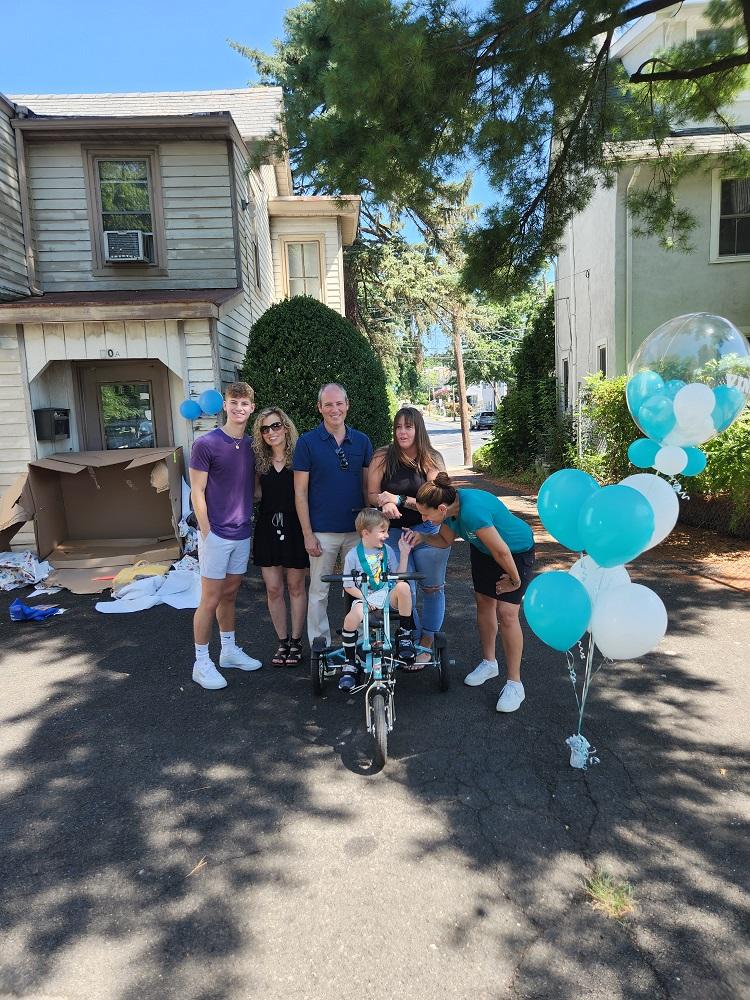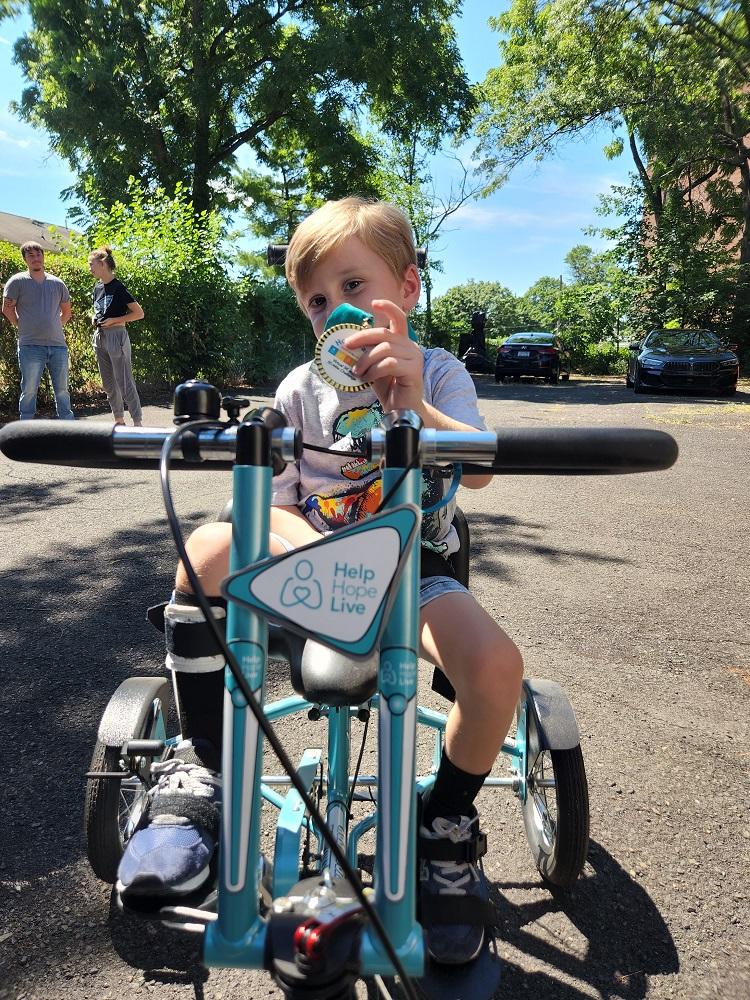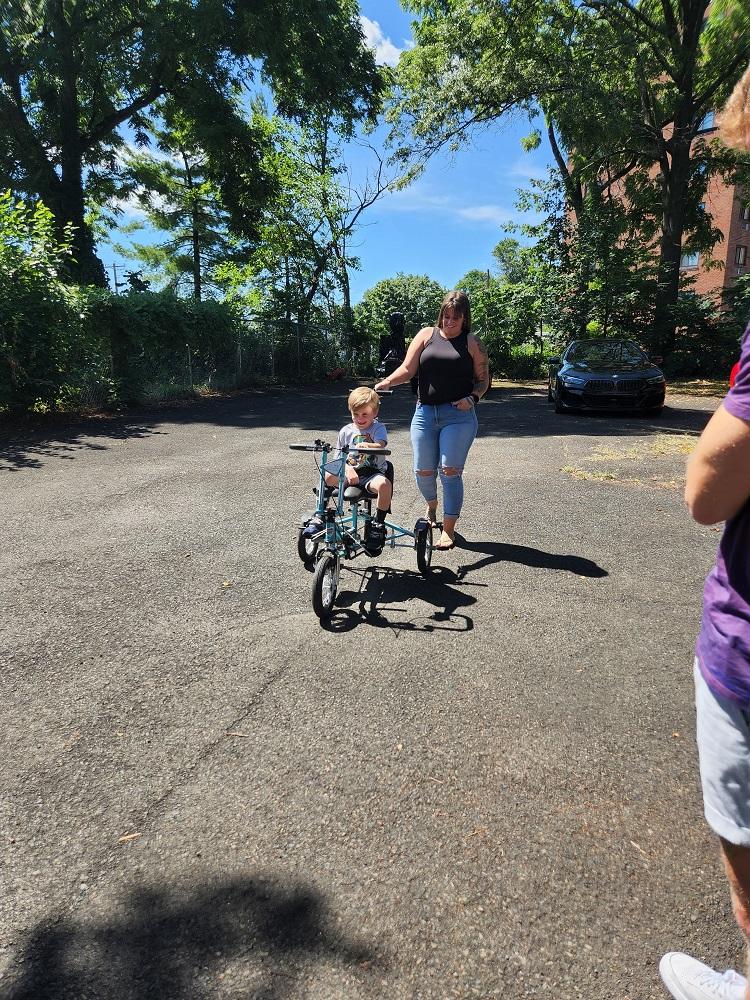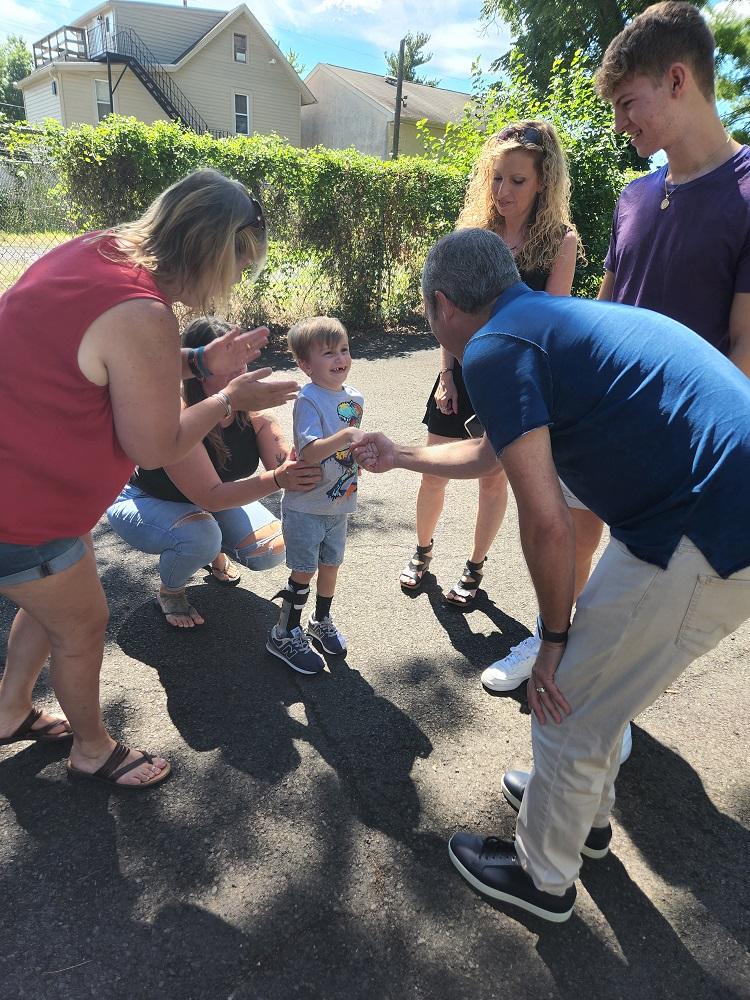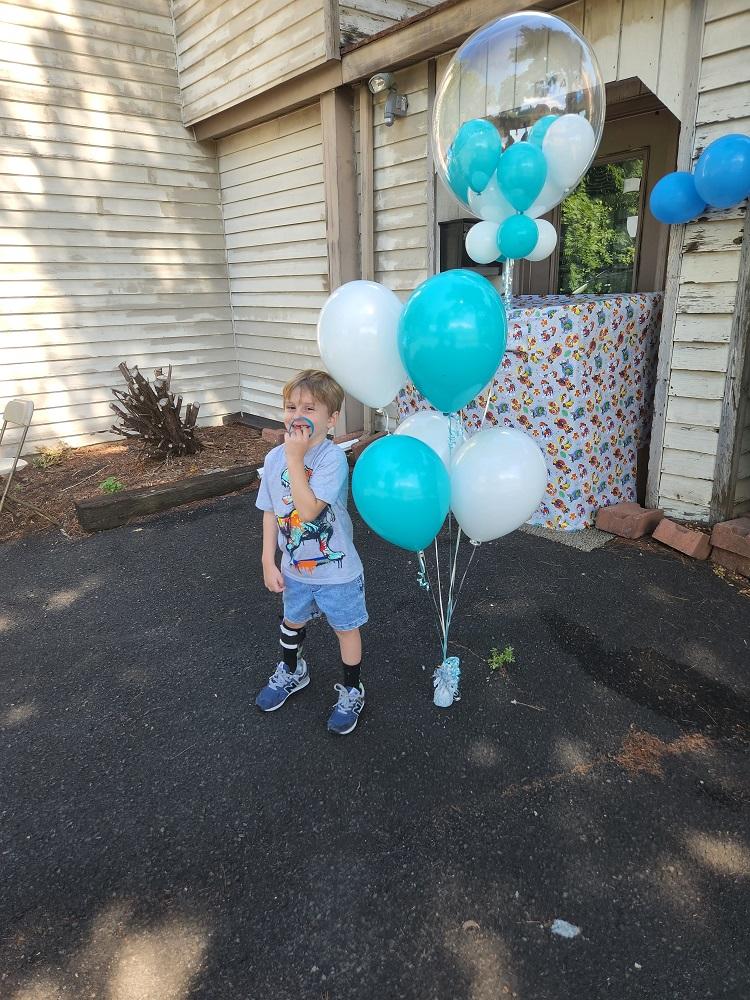 Incredible adaptive bikes like these can truly be life-changing for kids (and adults) with disabilities, offering mobility, therapeutic benefits, greater outdoor access, and more. But with no help from insurance, they are often financially out-of-reach for families like Vinny's. This bike is fully decked out in Help Hope Live's signature teal with our logos!
With lots of support from the community, we've been able to present adaptive bikes to more than 14 families so far. Watch the videos here.
Vinny and his family will continue to fundraise for the endless out-of-pocket medical and related expenses related to his progressive diagnosis. Follow his story or make a tax-deductible donation.
When you support our nonprofit, you make moments like these possible in addition to funding our trusted medical fundraising assistance for thousands of clients, both here in our backyard and across the country. Thank you!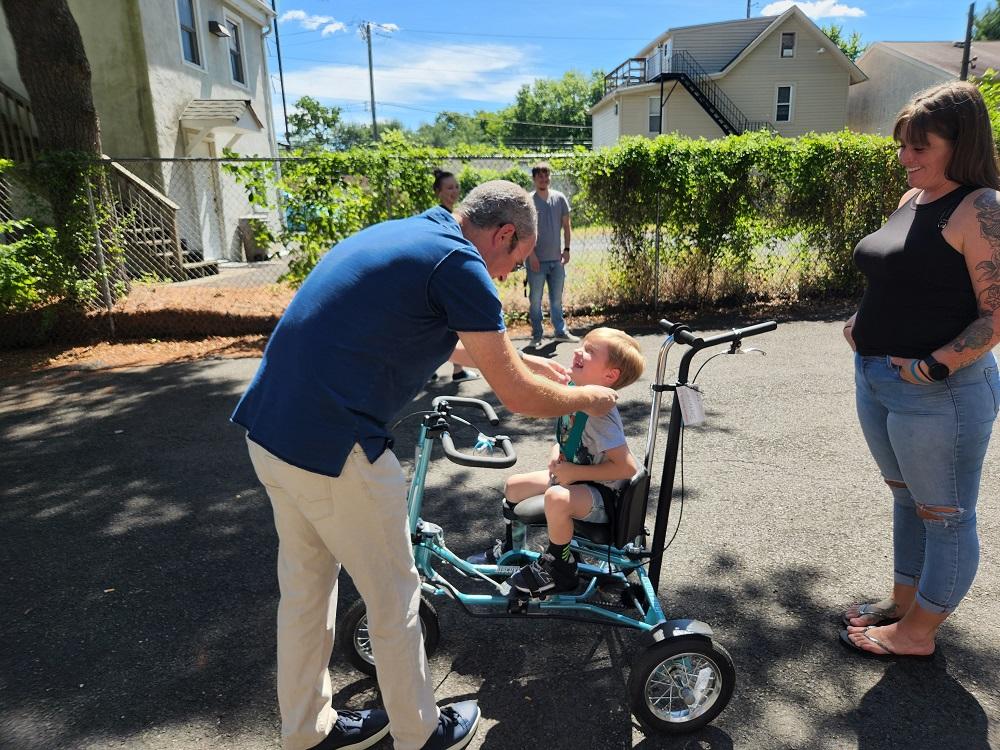 Written by Emily Progin