We got the chance to experience the power of mobility up close and personal in Boston this September.
Help Hope Live at the Boston Abilities Expo
From September 13 to 15 at The Boston Convention & Exhibition Center, the disability community gathered to enjoy "gaming-changing opportunities, product and tech, and workshops or connections" at the Boston Abilities Expo.
Our Executive Director, Kelly L Green, and our Outreach Coordinator, Sonny Mullen, were there! They got to meet our clients Justin Graceffa and Carina Ho. We also watched our friends Cindy Kolbe and her daughter, Beth, speak about their experiences following Beth's spinal cord injury and the hope that they found in the midst of challenges and grief.
As our Executive Director explained:
"The expo was truly impressive. An incredible collection of life-changing opportunities were all in one space. I feel so lucky and grateful to have met such amazing people."
Kelly said that "everyone I met wanted more info about Help Hope Live! What it reinforced is that when talking to people facing medical needs, and then meeting the companies who have supportive goods to offer, it is clear that Help Hope Live is a vital, trusted source of support for the mobility community."
Hope Shines at NAPA Center Boston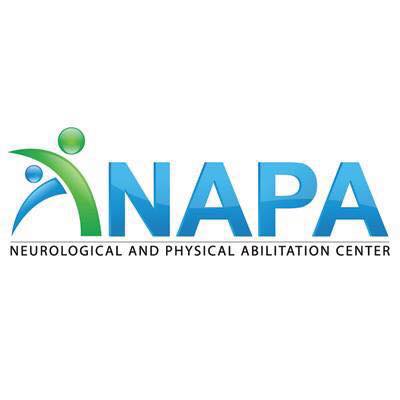 Sonny stopped by the Neurological and Physical Abilitation (NAPA) Center in Waltham, Mass. to learn how NAPA helps families and children with an intensive therapy need. Sonny met with Tara Dunne and Bryan LaScala (his mother founded the original NAPA Center in Los Angeles).
"Their center is so bright and colorful, full of warmth for the families coming in with their young children to receive vital therapy."
Celebrating with Project Walk Boston
From NAPA, Sonny stopped by Project Walk Boston to meet with Jacqueline Arlen. Along with her husband, Larry, Jacqueline was moved to establish the Boston branch when their daughter, Victoria, experienced the power of exercise-based rehab at Project Walk San Diego as part of her journey with transverse myelitis. Sonny got to watch Project Walk Boston staff prepare for a client's "graduation" from his session with renewed mobility and independence hopes.
She left with a profoundly positive impression:
"A wonderful rehab center founded by parents seeking to fill a need for their community. I could tell how tightknit the staff was, and I appreciated the time and care I received as Jacqueline showed me around her center."
The Beating Heart of Boston
Three incredible mobility and disability support destinations in one city—a perfect summit to celebrate Spinal Cord Injury Awareness Month. Our jam-packed trip to Boston was a memorable one!
Written by Emily Progin