For many of us, the COVID-19 pandemic has disrupted every aspect of daily life, whether in a small or significant way. Most Help Hope Live clients and their communities have had to adapt their fundraising approaches to accommodate social distancing, quarantine requirements, and a greater focus on social media and digital donation appeals.
COVID-19 has put the spotlight on virtual fundraising, but for some clients, re-envisioned in-person fundraising is still a part of their strategy.
Have guidelines for gatherings recently changed in your state? Are you considering planning an in-person fundraiser now or in the near future? If so, borrow a few tips from the successful in-person fundraising efforts of our client Ravien Parsons.
Ravien has surpassed 80% of her initial $30,000 fundraising goal despite the challenges of COVID-19—here's how.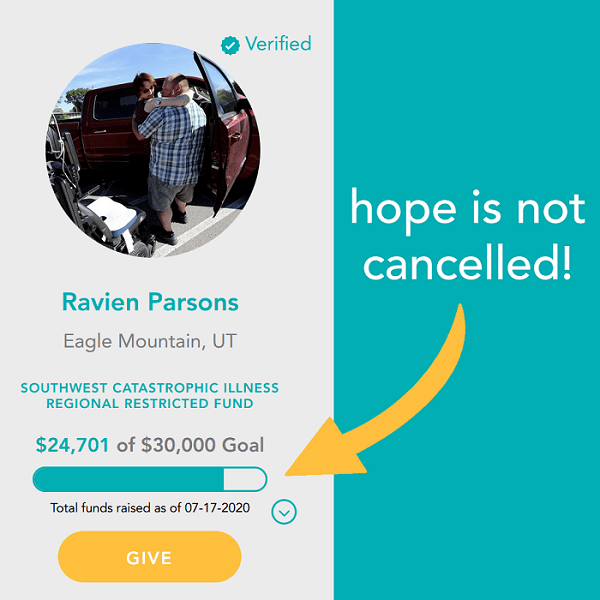 Tip 1: Understand Your Community
A special education teacher and a wife and mother of two, Ravien is fundraising for the costs associated with securing mobility essentials as she lives with the rare neurological disorder Stiff Person Syndrome.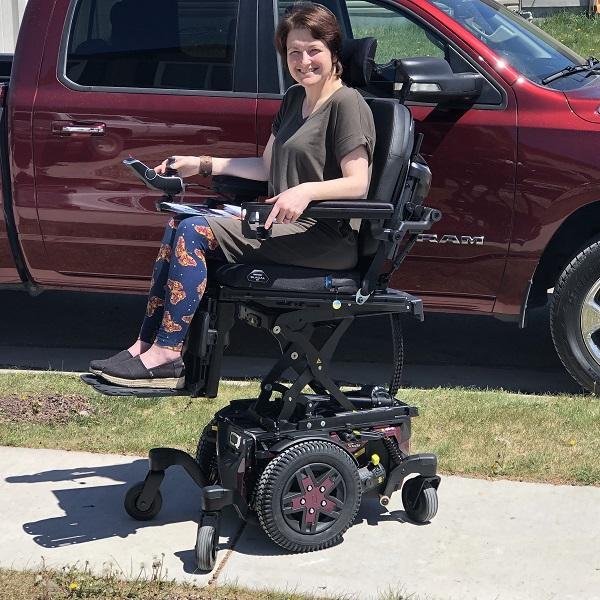 Ravien knew that she would need to raise $30,000 for a wheelchair accessible van by the end of the summer so she could return to her teaching career. The first question she had to answer is one that every client and fundraising team member should be asking:
"What gets my community excited and engaged?"
For Ravien's community the answer was yard sales and food. By converting her community's interests into fundraising concepts, she was able to plan multiple highly successful fundraisers.
Ravien's yard sale events raised over $9,000. By taking advantage of her community connections, she was able to secure donated items to sell, convenient yard sale locations, and assistance with event setup and takedown, minimizing her fundraising expenses.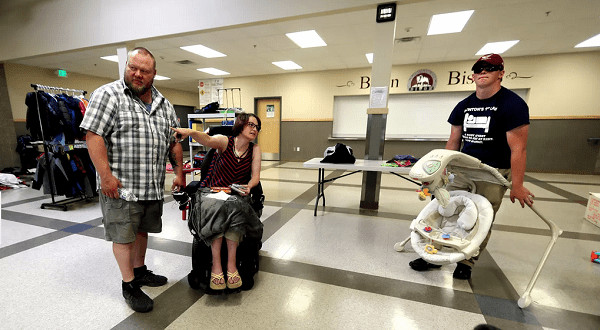 Next, Ravien turned her attention to planning a carry-out food sale.
Once again securing help from community members who care about her cause, Ravien kept her overhead cost low and raised $10,000 in a single day!
To boost the success of the food fundraiser, event organizers chose a location with plenty of foot traffic in addition to accepting online pre-orders through Ravien's Help Hope Live Campaign Page.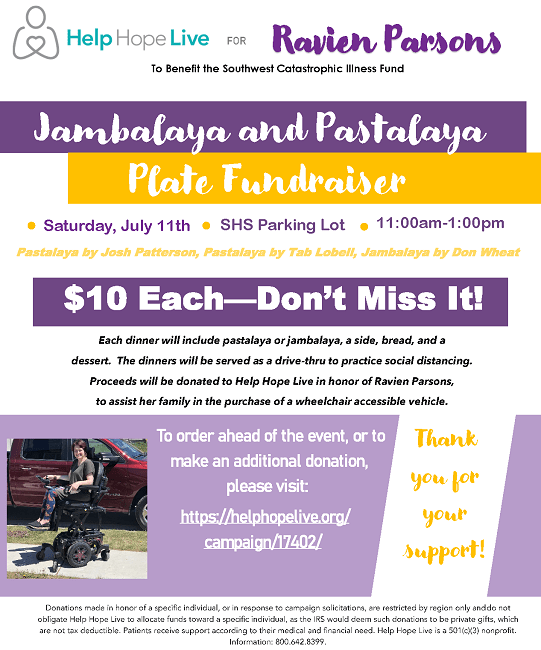 Tip 2: Consider COVID-19 at Every Step
Ravien knew her community would be concerned about safety as she shared her plans for in-person fundraisers. She took several steps to respect potential COVID-19 concerns:
Allow for contactless drop-off of donated items
Clearly indicate that social distancing, masks, and minimal contact would be encouraged at each event, always following state guidelines
Enforce a carry-out only policy for food
Allow for online pre-orders to minimize in-person engagement
Emphasize the possibility of making donations online in addition to in-person
Ravien also found meaningful ways to highlight how she has personally been impacted by COVID-19. A video produced for her Campaign Page explains how the pandemic has led to greater isolation, underscoring the need for improved mobility to maintain Ravien's connection to her community:
The video also highlights how Ravien has adapted to COVID-19 concerns as a teacher by providing virtual touchpoints for homebound students. This aspect of her story helps to illuminate that her fundraising goal is highly personal but also relevant to her career and her ability to give back to her community with her time and talent.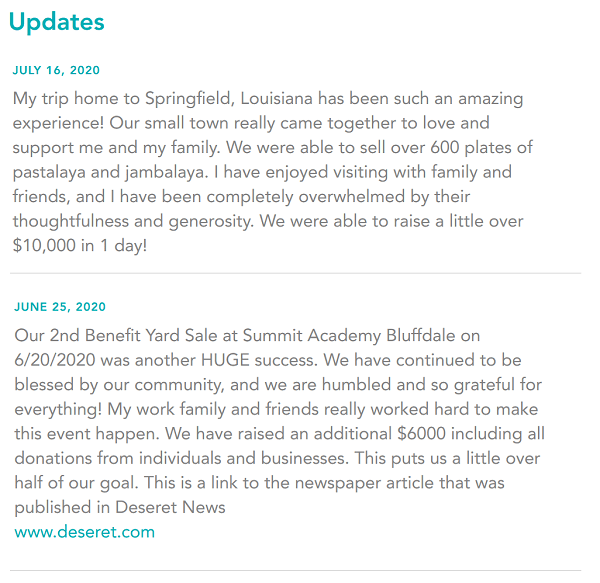 Displaying a strong connection to your community is a great way to help supporters understand why your cause is so critical—and it ties into our next quick tip.
Tip 3: Engage the Media
Ravien promoted her in-person fundraisers through word-of-mouth, but she also took advantage of a unique Help Hope Live benefit: the ability to reach out to the local press with our help. Here's how:
Ravien requested a customized press release for each of her events (see examples here!)
She brainstormed and submitted a list of local press outlets to our team, including TV, newspapers, and more
She followed our guidance on keeping her Campaign Page current and documenting her fundraising efforts with engaging posts and photos
She gave us additional details on how she is connected to her community, increasing her chances of securing coverage
Our team converted these resources into a media outreach strategy that resulted in news coverage from seven outlets.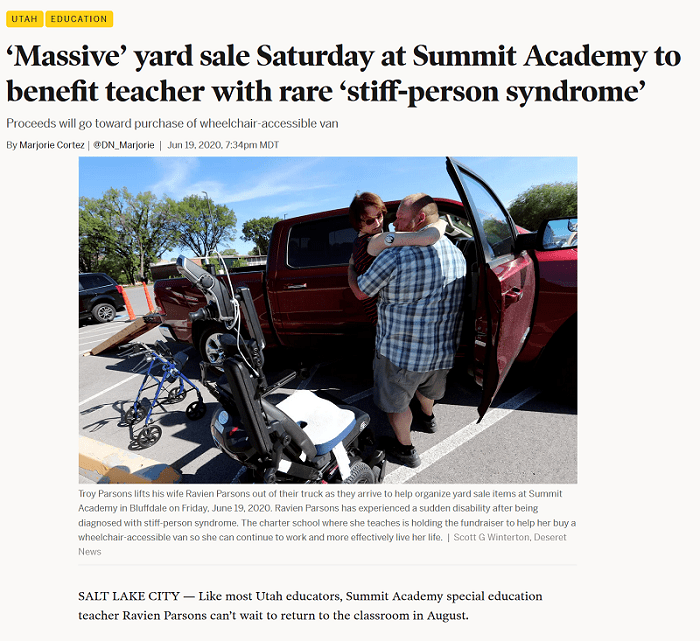 If you have an up-to-date Campaign Page and an exciting upcoming fundraiser, reach out to your Client Services Coordinator to ask if press outreach is the right option for you.
Safety First
Ravien found fundraising success with her community events, but in-person fundraising isn't the best option for every campaign during COVID-19. No matter what kind of fundraiser you're planning next, always prioritize your safety and the safety of others.
Remember that virtual fundraising is always a safe option–and you can still engage and motivate your community in a unique way.
Our team is here to help you make the right fundraising choices for you and your community. Reach out to your Coordinator for personalized email or phone support throughout your fundraising journey, including guidance on how to make your next in-person or virtual fundraiser as successful as possible.
Written by Emily Progin