October brought us falling leaves, pumpkin spice indulgence and autumn fundraising milestones! Here are three compelling client stories featured in the news this month.
---
Matt Collura: Annual 5K Provides Financial And Emotional Benefits
In March of 2011, the Collura family, of Monroe Township, N.J. was rocked by a shocking accident: a snowboarding injury left then-28-year-old Matt Collura reliant on a wheelchair for mobility as he coped with a life-threatening traumatic brain injury. From acquiring specialized accessibility equipment that would keep him safe in his home to pursuing intensive rehabilitative therapy, Matt was facing a long emotionally and financially draining road to recovery. His friends and family members turned to HelpHOPELive for support. With Matt's passion for athletics and running, a friend suggested planning a 5K fundraiser in his honor to rally community members to help cover the uninsured expenses as a result of injury.
The Matt Collura 5K Run/Walk celebrated its 5th anniversary on October 11, 2015. The event draws hundreds of supporters who enjoy the opportunity to give back to their friend and neighbor as he continues to pursue recovery with dedication. For Matt and his family, the event is far more than an opportunity to offset vital medical expenses; the run provides a powerful dose of emotional support that keeps him striving forward. "This is a chance for [us] to participate in a day that Matt refers to as the best day of the year," his supporters wrote on his HelpHOPELive Campaign Page. Since the accident, funds raised from the Matt Collura 5K Run/Walk have helped Matt to pursue the rehabilitation he needs to speak, walk with minimal assistance and pursue a greater degree of independence by moving out of his parent's house and into a group home. (5K supports Monroe man's recovery from accident)
---
Patrice Penny-Henderson: 'Angel' Aids Music Teacher With Rare Disease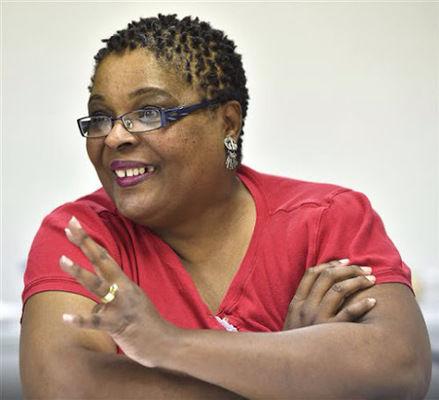 A rare blood cell disease severely reduced Patrice Penny-Henderson's kidney function, forcing the elementary school music teacher to receive dialysis three times each week to stay healthy. Despite Medicare coverage, out-of-pocket costs of $20,000 or more made a kidney transplant seem out-of-reach for Patrice. That is, until a chance encounter blossomed into an unexpected lifeline.
In 2015, seven years after she was diagnosed with end-stage renal failure, Patrice reconnected with a former co-worker, Susan Law, who was stunned to hear about her medical ailments. Susan sprang into action, connecting Patrice with HelpHOPELive and helping her to plan community fundraisers to cover her medical bills. Susan and Patrice "chose HelpHOPELive over other popular sites like GoFundMe" in order to secure a tax-exempt donation option for her contributors and expert insights from a HelpHOPELive Fundraising Coordinator. Patrice calls Susan "an angel" for stepping in to support her efforts to secure a lifesaving transplant. (Longtime Elkhart music teacher…needs kidney transplant due to rare disease)
---
Michael Carns: Military Vet Puts Difficulties On Display To Fundraise For MS
After dedicating himself to years of service in the U.S. Marine Corps and National Guard, Michael Carns was attacked by an enemy of a different kind: multiple sclerosis (MS). The 46-year-old father of three began to rapidly losing his independence and his mobility, struggling to provide for his three children as daily tasks like cooking and using the bathroom became formidable obstacles.
That's when Michael learned about a treatment trial in Chicago that offered hope for potentially halting the progression of his MS in its tracks. He would need to raise $150,000 to be eligible for the potentially life-changing course of treatment. Michael knew he had to do something to show his community why he needed their emotional and financial support. He reached out to a local news station and offered them a chance to film the impact of MS on his daily life.
In a video interview, Michael shows viewers what life with MS really looks and feels like, from painstakingly transporting himself to his son's football games to coping with fears that he will not be there to walk his daughter down the aisle on her wedding day. For Michael and his children, fundraising with HelpHOPELive has come to represent a second chance – an opportunity for Michael to pursue advanced treatment that could give him back his independence. "Believe that there is hope, still, because there always will be," affirmed his son Mikey. (Military veteran hoping for treatment to fight MS)
---
Get your campaign in the news! If you need help with press releases and media outreach, contact your HelpHOPELive Fundraising Coordinator today.
Written by Help Hope Live