What Brings You Joy This Holiday Season?
For many of us, the holiday season represents a time for gratitude and hope for a brighter new year.
For our clients, these sentiments are year-long, thanks to the generosity of our most loyal supporters who "help hope live" through their donations. To capture their gratitude, each year we ask a Help Hope Live client to contribute artwork and share their story for our annual holiday card to donors.
We were delighted this year to have Kathe Wimberly Neely as our featured client-artist.
This year's card features an original holiday design complete with whimsical trees and festive stars, all wrapped in warm red, white, and Help Hope Live's signature teal. Inside, the card reads, "Whatever the reason, we hope you find joy this holiday season."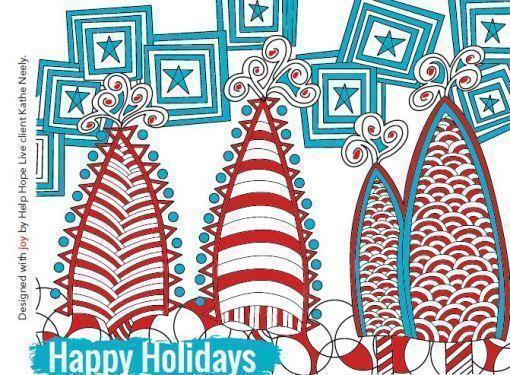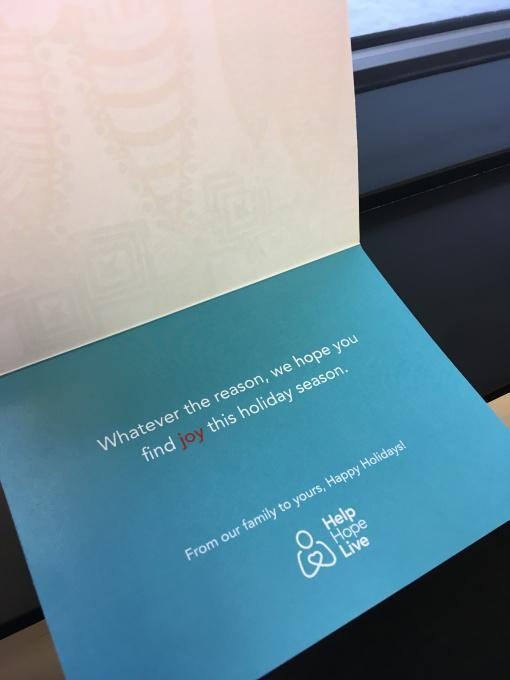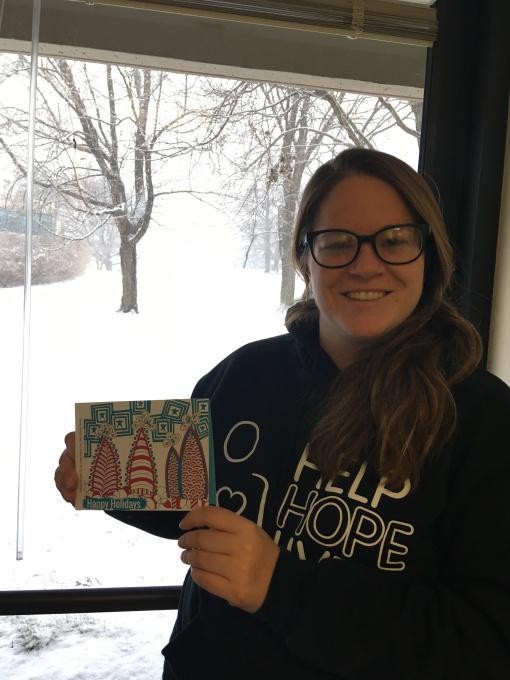 As the back of our holiday card explains, Kathe Neely is a part of our South-Atlantic Transplant Fund. In 2015, she followed her dream and published a collection of her work in an adult coloring book called Late Nite Doodles (now in its second series). In 2017, Kathe had another dream realized when she received a lifesaving transplant.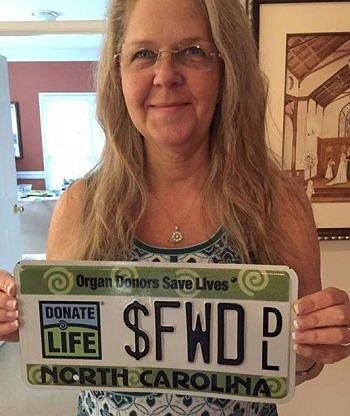 This holiday season, Kathe is celebrating the joy of having eight months with her new kidney and pancreas.
"Life is grand…each and every person I know and love brings sunshine to my life. I have met many new people along my journey, each one adding new rays and brightness to my appreciative and over-flowing heart."
---
We were delighted to have Kathe's help creating our one-of-a-kind holiday card for 2017. Here's a look at the special designs we've used in the past with help from Help Hope Live clients and supporters!
As Kathe puts it, "being hooked up to a dialysis machine for ten hours every night, drawing was a great way to focus on something other than my illness while being productive in a creative and fulfilling way." She's not the only Help Hope Live client to find hope (and fundraising help) in art:
Jane Koza is living in a nursing home as she copes with the devastating effects of transverse myelitis. Jane sells her intricate coloring projects: she colors enlarged adult coloring pages, frames the pieces, and offer them in exchange for Help Hope Live donations to the Mid-Atlantic Catastrophic Illness Fund. The projects unlock her creativity and give her community members a new avenue for support (and an attractive home decoration or gift for their friends!)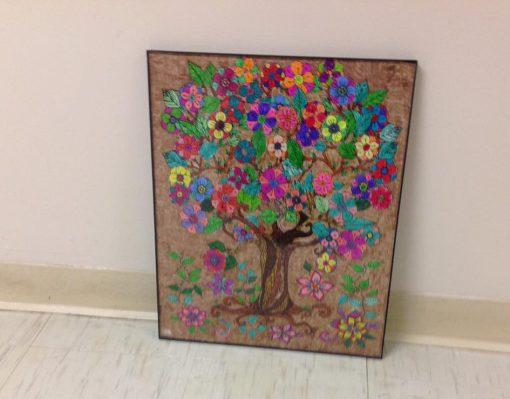 The Tommy's Team adult coloring book was created with love by Jack Plaxe to help Tommy McGuire, a 24-year-old young man who sustained a spinal cord injury in 2016. All royalties from this intricate coloring book are donated to Help Hope Live in honor of Tommy via the New York Spinal Cord Injury Fund. As one purchaser noted, the book helps doodlers to "feel encouraged not to give up on small challenges when compared to what Tommy faces."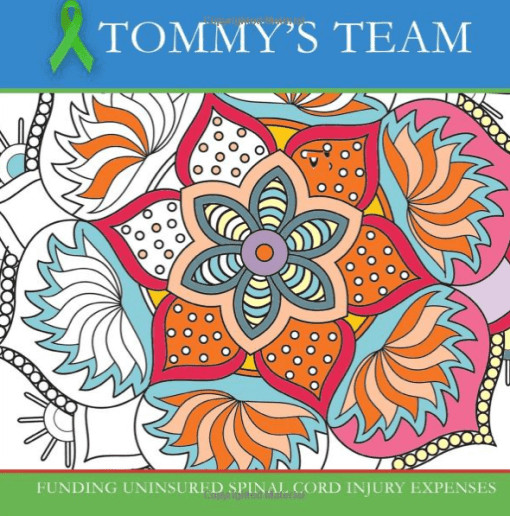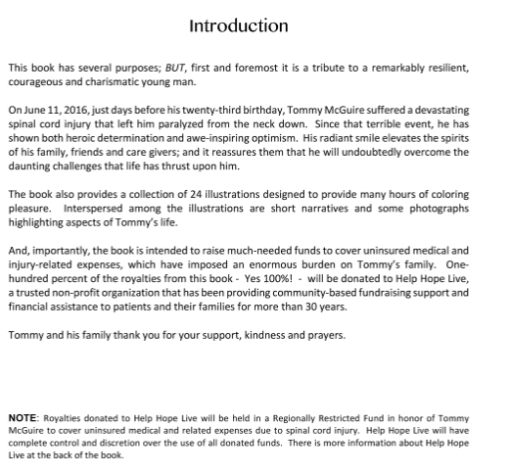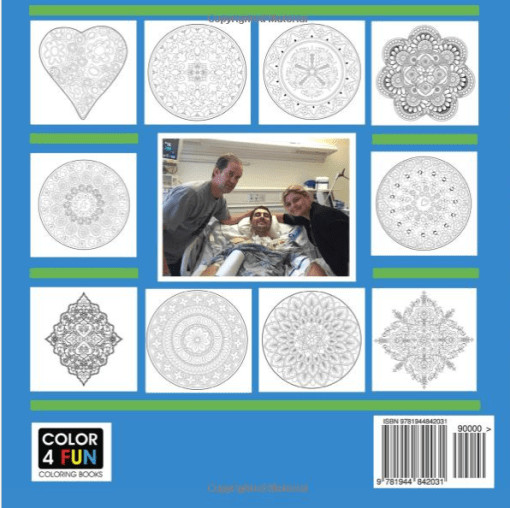 If you want to help more clients find joy in 2018 and beyond, consider pledging your support to Help Hope Live this holiday season. Your donations help ensure medical care stays within reach for people like Kathe, Jane, and Tommy by funding one-on-one fundraising and financial support during what can be the most difficult time of an individual's life.
Pledge to give $100 to Help Hope Live and become a member of our #HelpfulHundred. You can amplify your impact by asking friends and family members to join you. Learn more at https://helphopelive.org/helpful-hundred
Written by Emily Progin