The Hope Travels Virtual 5K is finally here!
We are so glad you registered for this first-of-its-kind Help Hope Live event. Here are a few reminders and tips to help you make the most of this special day.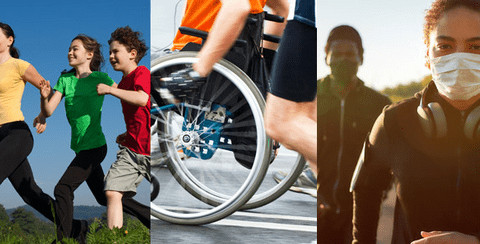 What to Do
You can complete the Virtual 5K anytime, anywhere, and however you want to.
Whether you plan to walk, run, swim, bike, or something completely different, all you need to do to participate is:
Complete your activity throughout the day
Track and report your miles
Fundraise (optional), and
Share your participation!
How to Track and Report Your Miles
5K is approximately 3.1 miles. You can track your miles today using the RaceJoy app or a free tracking or step-counting app such as Health on iOS or Google Fit on Android. You can also track your miles manually.
Additional mileage reporting instructions are on our website.
When you're ready to report your miles, visit the Results tab here: https://runsignup.com/hopetravels/results
Next, click the Submit Virtual Results button:

How to Check the Leaderboard
You can see results from other 5K participants on the same results page: https://runsignup.com/hopetravels/results
Use the dropdown to choose your event: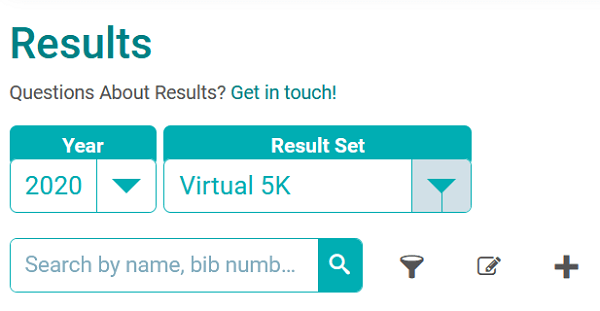 How to Share
Have you shared your Hope Travels participation on social media yet? Here are a few ideas:
Tag us @helphopeliveorg so we can cheer you on!
Post photos showing where and how you're participating
Share a live video
Check in every few miles with a new photo and update
Post interesting sights you see while you participate—whether outdoors or in!
Share what made you sign up for the event
Share your way—it's your Hope Travels!
Sample Facebook Post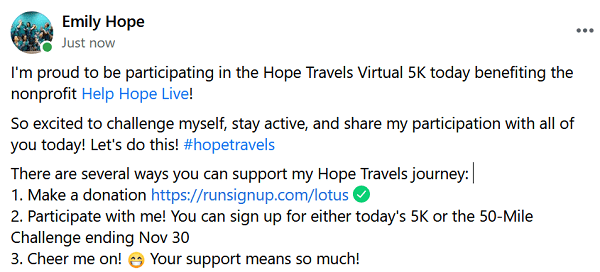 You can also upload photos to your results page as you participate. After you report your results, you'll see options to add pics.
Here's an example from our Ambassador Bill Soloway:

How to Fundraise
Fundraising is an optional but encouraged part of our Virtual 5K. You can fundraise for Help Hope Live's mission as a whole or in honor of a Help Hope Live client.
If you are not already using Hope Travels as a fundraiser, here's how you can get started:
Become a Fundraiser using this link: https://runsignup.com/Race/Donate/
Customize your fundraising page
If you are benefitting a client campaign, add the client's name to the title of the fundraiser
Join a Team or Create a Team that other fundraisers will be able to join (optional)
Share your fundraising page and ask for donations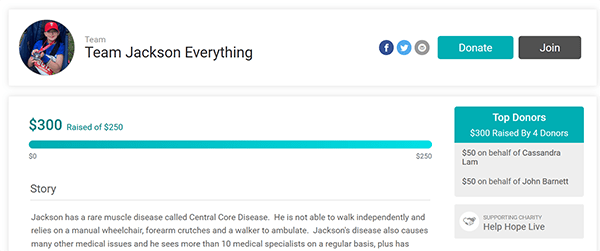 How to Make an Impact
Just by registering for the Hope Travels Virtual 5K, you are making a big difference.
Funds raised throughout the event benefit our critical COVID-19 Relief Fund. Your Hope Travels participation also helps us to increase our reach and engage new donors, supporters, and families who might urgently need our fundraising help.

THANK YOU for being a part of Hope Travels! How far will hope take you?
If you have any questions about your participation, please reach out to us on Twitter, Facebook, or Instagram.
Written by Emily Progin