In 2015, Stephany Golden sustained a paralyzing spinal cord injury in an ATV accident. Today, Stephany and his wife and primary caregiver, Katrina, are Ambassadors who help other families impacted by spinal cord injuries to find Help Hope Live's trusted medical fundraising.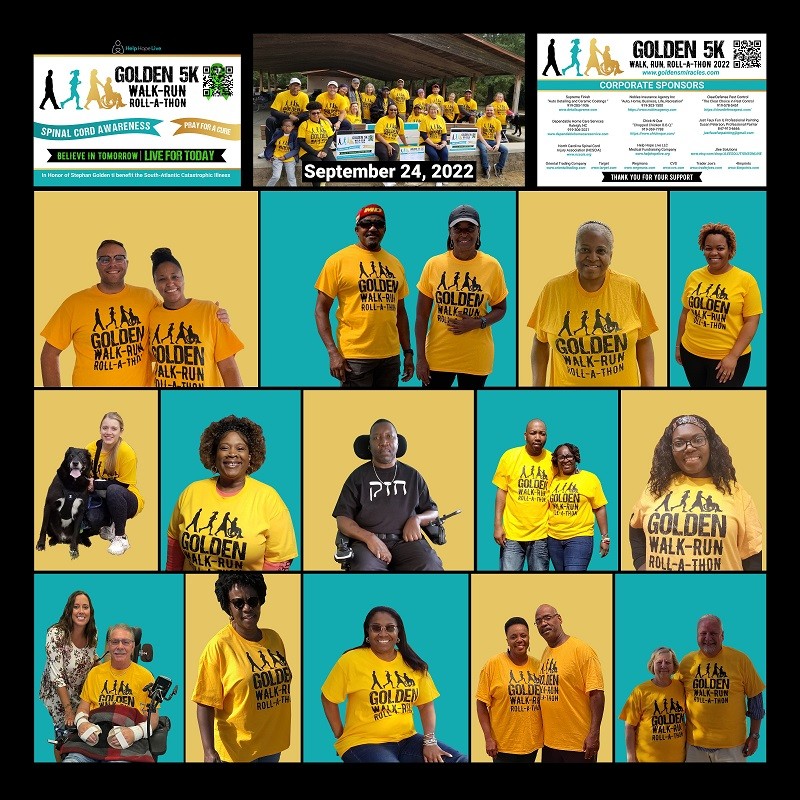 Stephany and Katrina are also the founders of the Golden Travel and Events Agency, coordinating affordable travel options for the disability community. Stephany is certified as a Special Needs Agent to find equipment rentals for people who need mobility assistance as they travel.
We asked Stephany for his reflections on recovery, community, and resilience as he recognizes eight years since his life changed.
Faith, Community, Challenges, and Blessings: My Life After Injury
Before the injury, I was very independent. I worked for a local car dealership and church doing video editing and customer service. I was also the primary source of transportation for my wife, Katrina, who was born with visual impairment and can't drive.
When the accident occurred, all of that changed.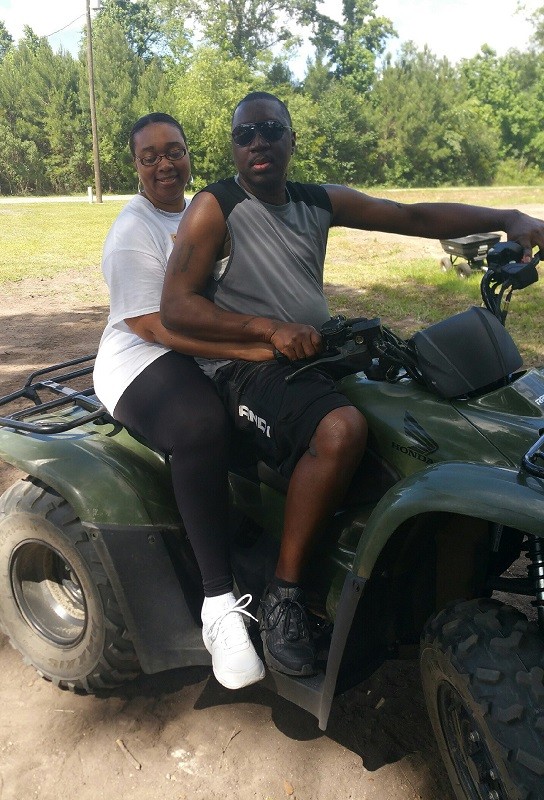 The accident occurred outside of our home state, and we had to stay there for almost two months before we could return home. I was no longer able to provide for my family by driving and working. Everything fell back on my wife, who did—and continues to do—as much as she could to make our life the best it can be.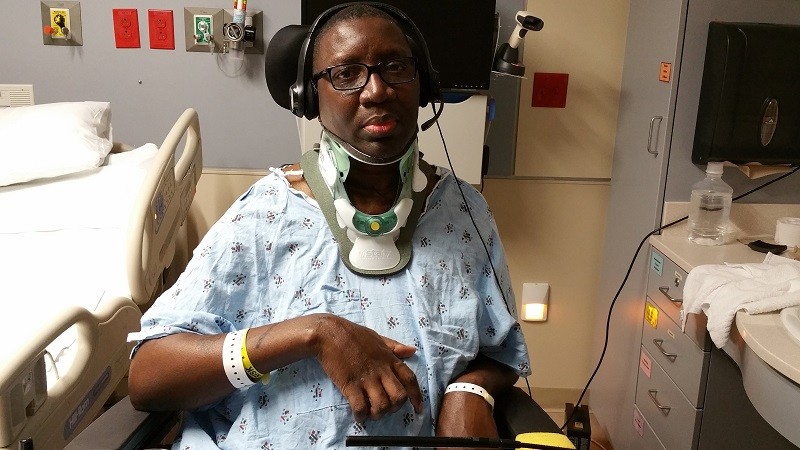 Instead of bringing all my family and friends closer together, my accident drove some of them away.
I became isolated because some of my family members and friends could not bear to see me in a wheelchair, and they didn't know what to say or do. It is sad to say, but some of those people were not there for us emotionally, physically, or financially after the accident.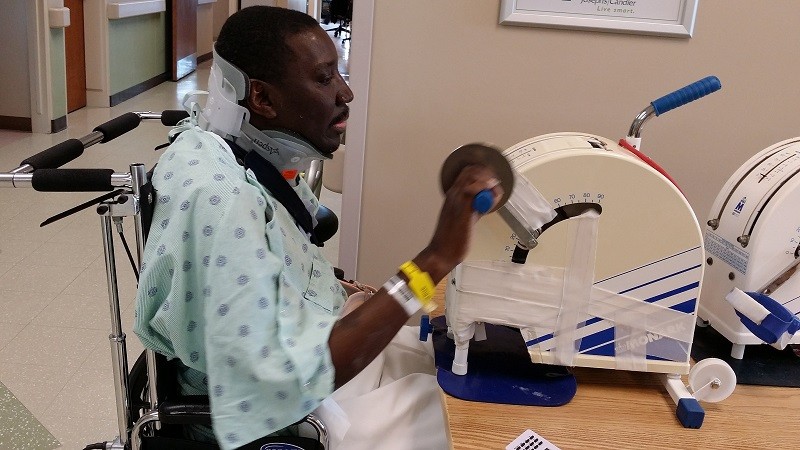 Katrina had to shift away from working full time, and eventually, she had to stop working altogether. In addition to serving as a caregiver, she became a strong advocate, researching grants and funding for key pieces of medical equipment like stairlifts and hospital beds.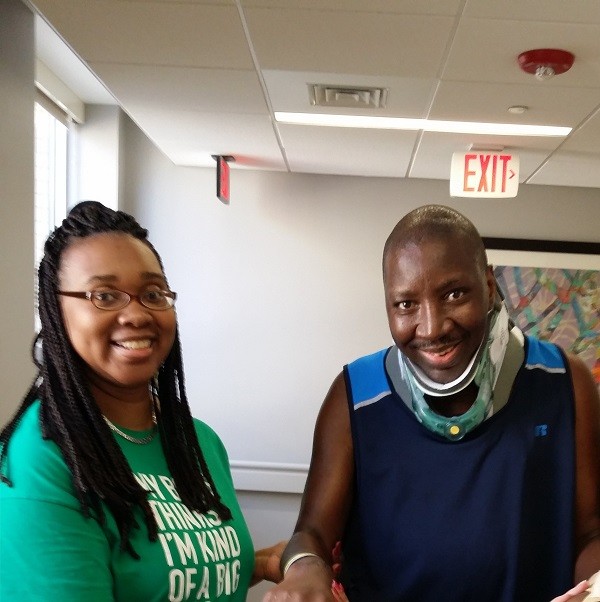 I am so thankful for my wife for staying here with me, even though I know it gets hard for her and she gets tired.
The one community that did step up for us was the church community. That has been a constant in our lives, and they have been there for us in all areas, providing prayer, support, and anything we need. We are so thankful that we have a church family—one that has supported us since the beginning.
How We Found Help Hope Live for Spinal Cord Injury Fundraising
After the accident, the medical expenses that insurance didn't fully cover quickly fell back on us as out-of-pocket costs, so we started a GoFundMe page.
When it was time to apply for asset-based benefits, we did not qualify because of the GoFundMe—the funds we raised were counted as income.
As we searched for grants and other sources of financial relief, we came across Help Hope Live. We are so glad we did. We needed a platform where we could fundraise and still allow donors and supporters to access tax-deductible donation opportunities. We also loved learning that funds raised would not count as income or assets against our asset-based Medicare/Medicaid benefit eligibility.
Beyond those benefits, the support that we get and the suggestions for fundraising as we plan to host events are awesome.
We can plan fundraisers with help and support from the Help Hope Live team.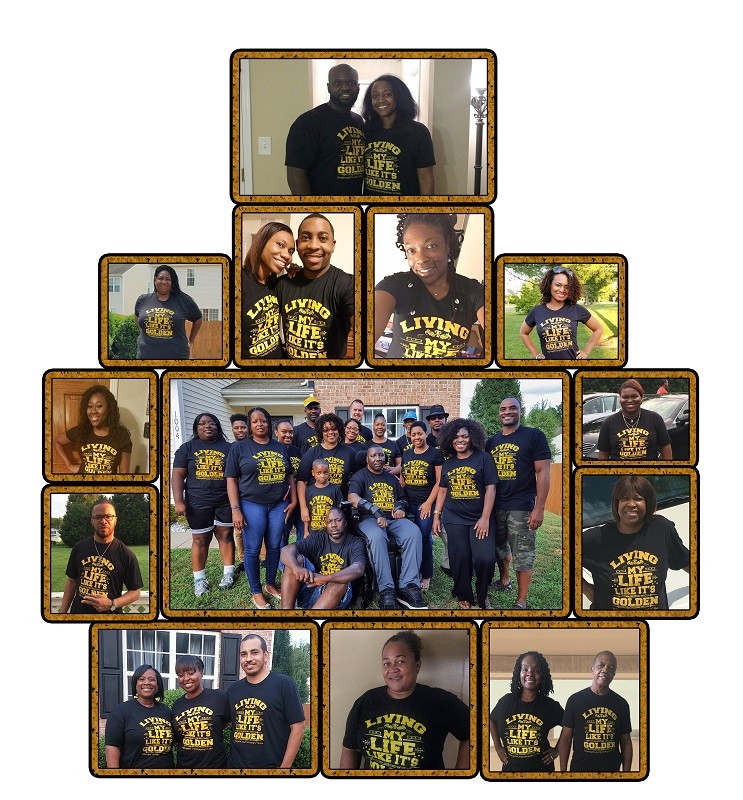 The entire experience of working with Help Hope Live has become a huge blessing—that is why we continue to share the organization with others.
A Disability Changes Everything
My wife's visual impairment is a disability that she has lived with since birth. The truth is that I never really understood the experience of living with a disability until I became disabled myself.
A disability can impact every aspect of a person's life.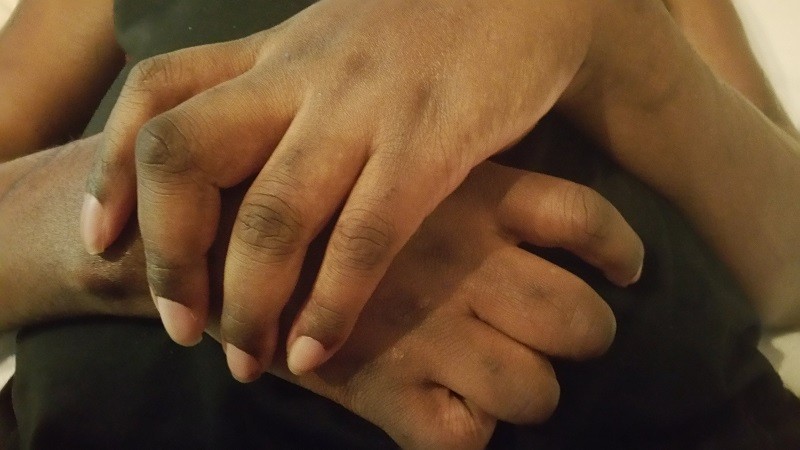 Right now, the two biggest challenges I deal with are feelings of isolation and frequent pain.
The two are linked—due to hypersensitivity to sounds and noises, I am kept away from leaving the house and doing anything. The pain also keeps me from enjoying visits from my friends. I never expected to deal with this particular issue after my injury.
One of our current goals is to get into an outpatient program to determine where the pain is coming from. My desire and prayer is that it gets better with time.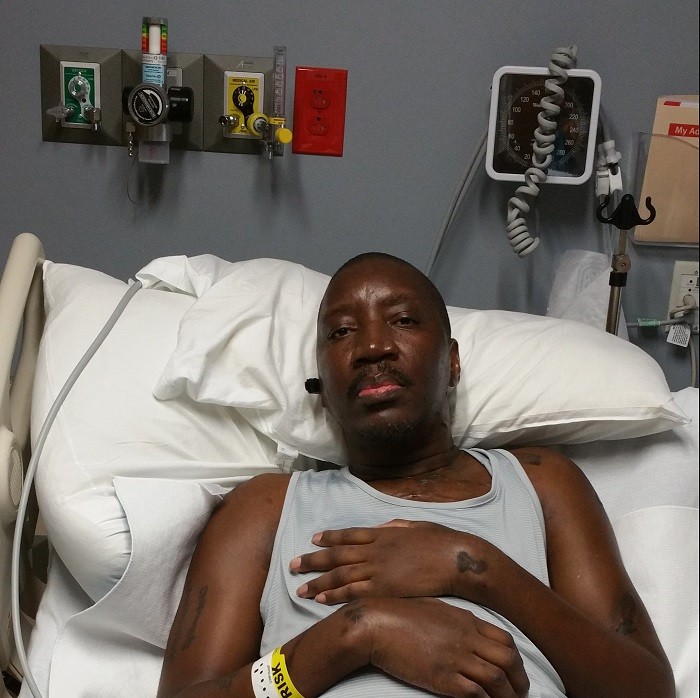 Pursuing mobility and independence has been a key part of my recovery.
Mobility is not just using a wheelchair or cane but simply being mobile and capable in everyday life. Mobility is dynamic, but it doesn't always improve over time, even with consistent care and rehab.
When I first left inpatient care in 2016, I was more mobile than I am now—I thought my mobility would continue to improve. Instead, it has been steadily decreasing.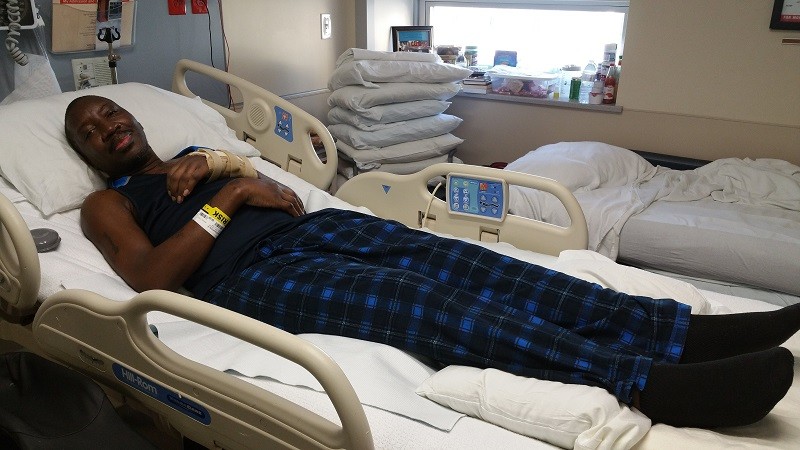 Right now, we are struggling with a new power wheelchair. Because it was not measured correctly to begin with, I am uncomfortable in the new chair. Because I sit on it all day, that discomfort is significant.
Since the accident, I have been unable to drive a regular vehicle. With hand controls, I may be able to drive again—but the cost of adding these controls currently puts this option out of reach. That means we have to rely on friends, family, and public transportation to stay active in our community.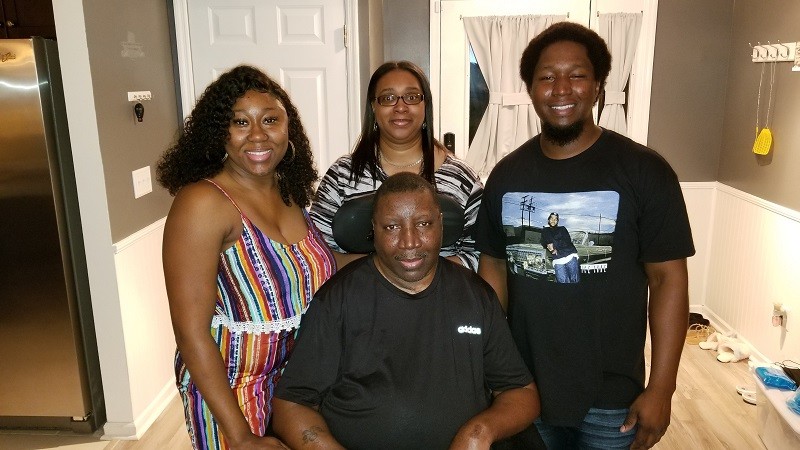 Being able to be mobile and feel independent are life-changing for me.
I struggle with feelings that I can't help my family. With greater independence, I could help so much more, even if it's just driving them around. I could also return to work and bring more income to the household.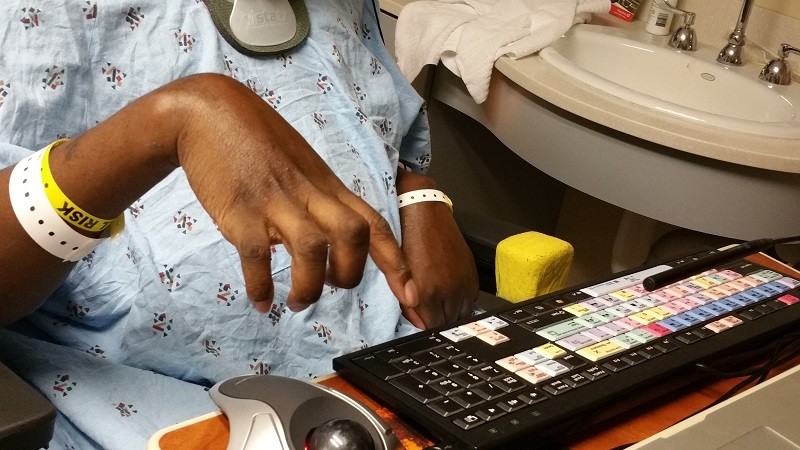 My primary long-term goals right now are to walk again and to drive. Particularly if I do not regain the ability to walk or have full mobility, I want to be able to drive so I can help my wife and assist with transportation, getting to appointments, grocery shopping, and going to church.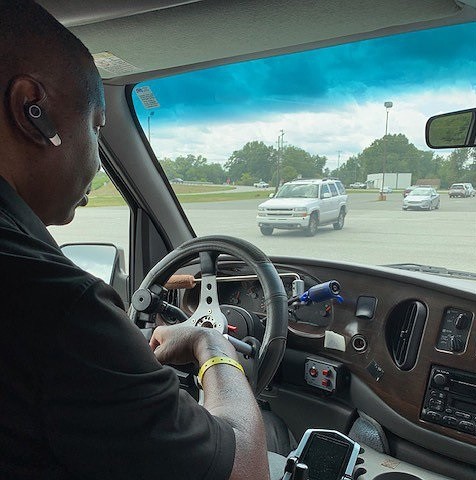 What I've Learned—and What I Can Share
What this injury has taught me is that life with a disability is challenging—emotionally, physically, and financially. The reason we became Ambassadors for Help Hope Live is we saw a need to share our story and our journey with others so that they could find a resource that could help them through the challenges they may experience moving forward.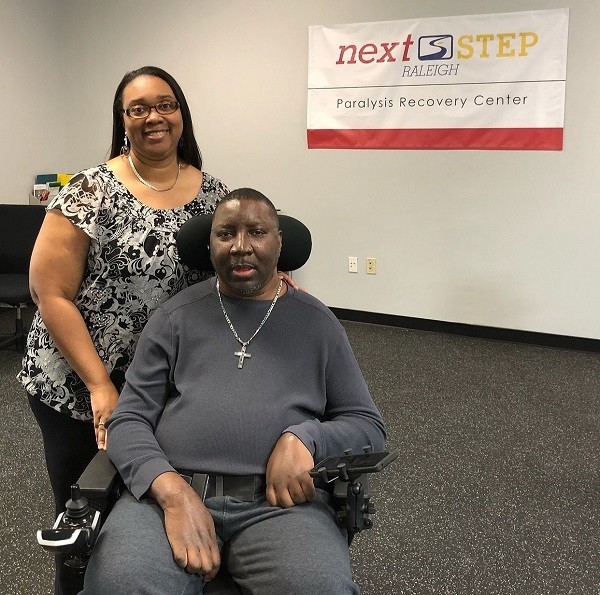 The truth is that the people you expect to help can let you down during a medical crisis; however, that new friend that you gain can encourage you, lift you up, and change everything.
By being Ambassadors, we can become that friend for others going through life after a spinal cord injury. Being able to share resources and Help Hope Live's platform with others brings us so much joy.
Partnering with an organization that provides medical fundraising opportunities for patients is not just a blessing but in many cases a miracle.
Beyond partnering with Help Hope Live, my advice for other individuals and families is to get involved with a local church and build your faith community. I cannot imagine having to go through this life with a spinal cord injury without having Jesus Christ in my life.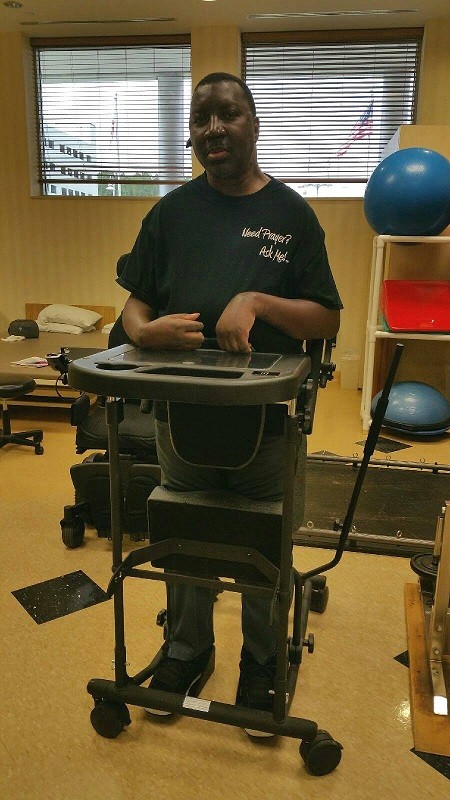 Always be patient with yourself and others. Your experience with your injury and its physical impacts may increase or decrease but know that you will be able to get through it with a support system.
Don't rush the process. Follow the steps you can to improve and recover as much as you can. And always remember this: you have a disability, but being disabled doesn't mean being un-able.
You still have the ability to make a difference in the life of every person you come in contact with.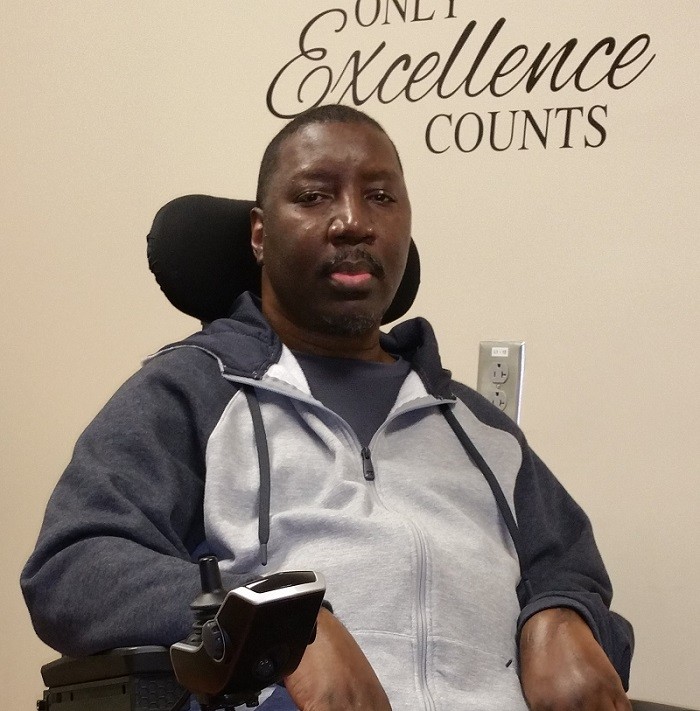 You can follow Stephany and Katrina's journey or make a donation at helphopelive.org. Learn about Golden Travel and Events at goldentravelandevents.com.
Written by Emily Progin