Something big lumbered through Philadelphia today. It was hairy. It was orange. And it was full of hope.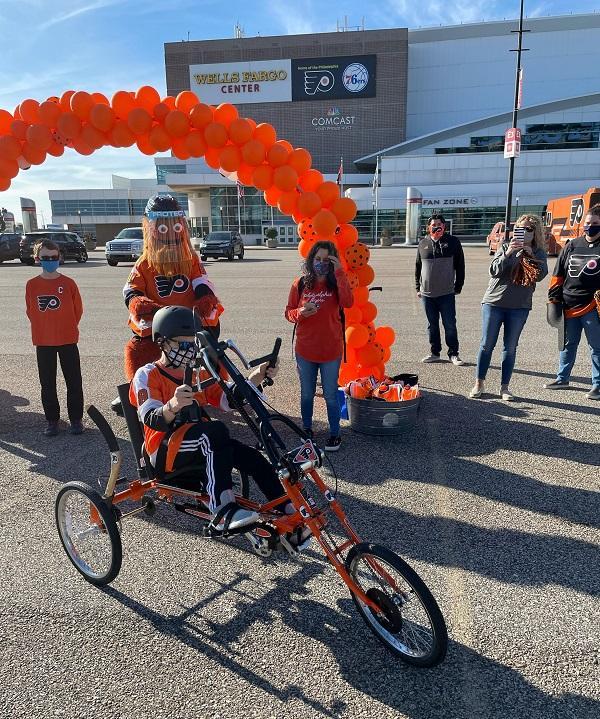 Help Hope Live teamed up with Flyers Charities and our home city's legendary athletic mascot, Gritty, to give the gift of hope and motion to one of our clients, 12-year-old Jackson Epstein.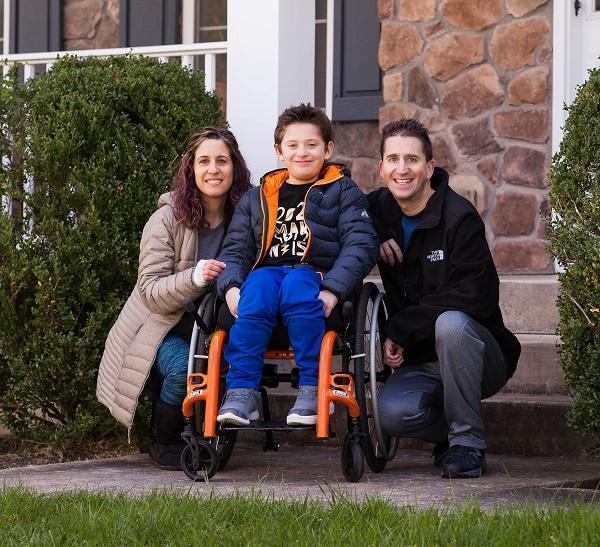 Jackson is living with a form of muscular dystrophy called central core disease, which causes muscle weakness and other chronic medical concerns. In many ways, he's a normal 6th grader—he loves math, science, music, gaming, his cat, and participating in competitive sled hockey (go Hammerheads!) He even runs his own YouTube channel, Jackson Everything, to engage with other kids with disabilities.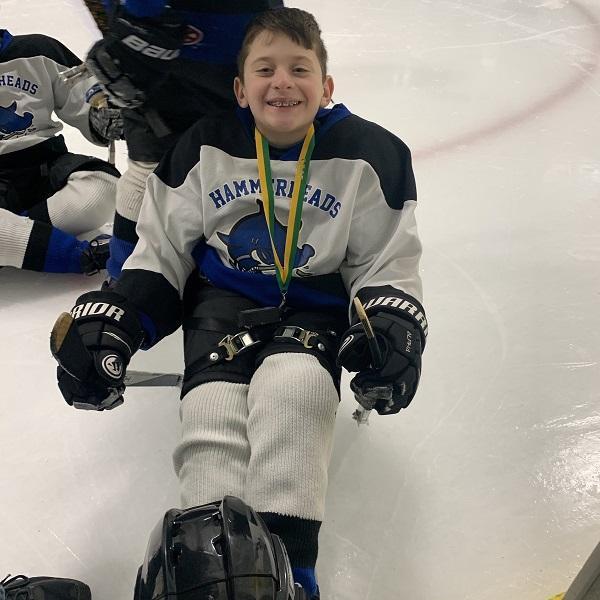 Jackson's Epic (and Orange) Surprise
Not able to walk independently, Jackson participates in regular physical therapy and uses a mobility device to engage with his environment and community. His family started a fundraising campaign with Help Hope Live to bring a special mobility aid within reach: a custom adaptive bicycle.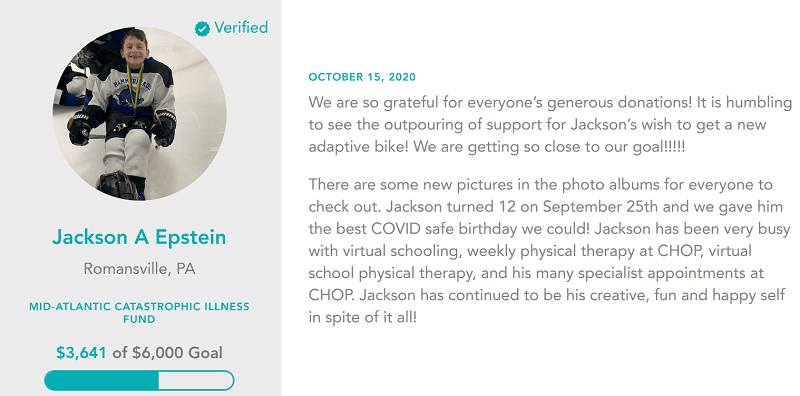 Like many of our Philly-area supporters and team members, Jackson is a big fan of the Flyers hockey team. He dreamed of someday getting an adaptive bike decked out to showcase his Flyers fandom.
Today, that dream came true.
"We are eternally grateful for all of the work Help Hope Live has done to get Jackson his new bicycle!!! So many of our friends reached out who saw him on TV!!!"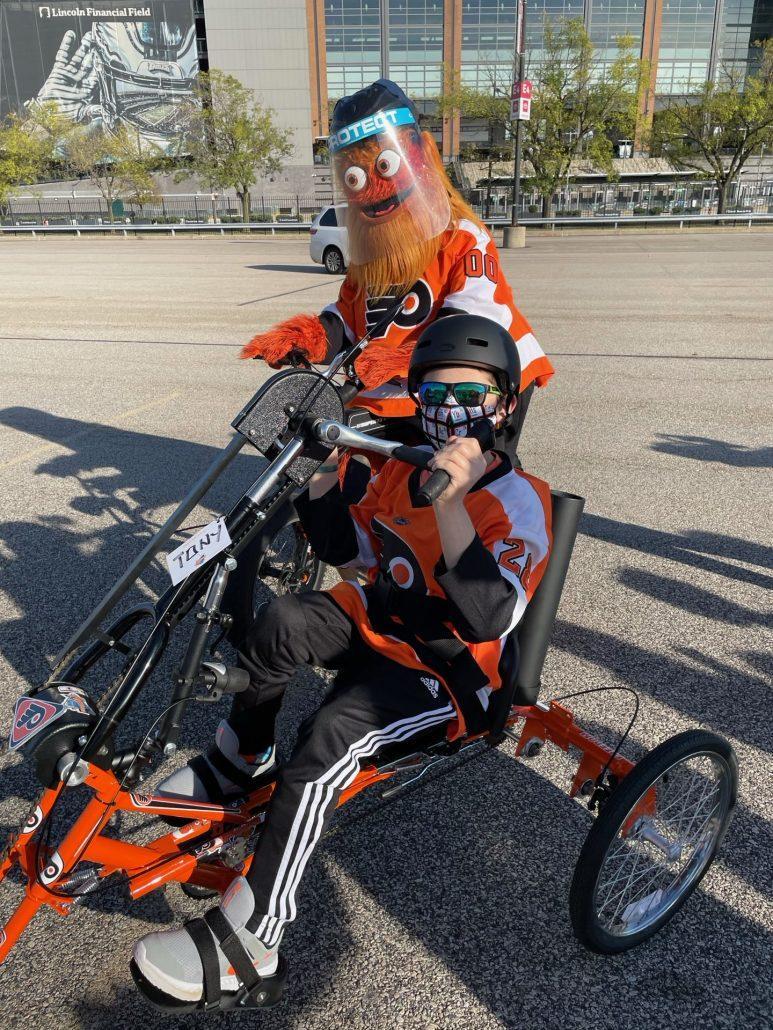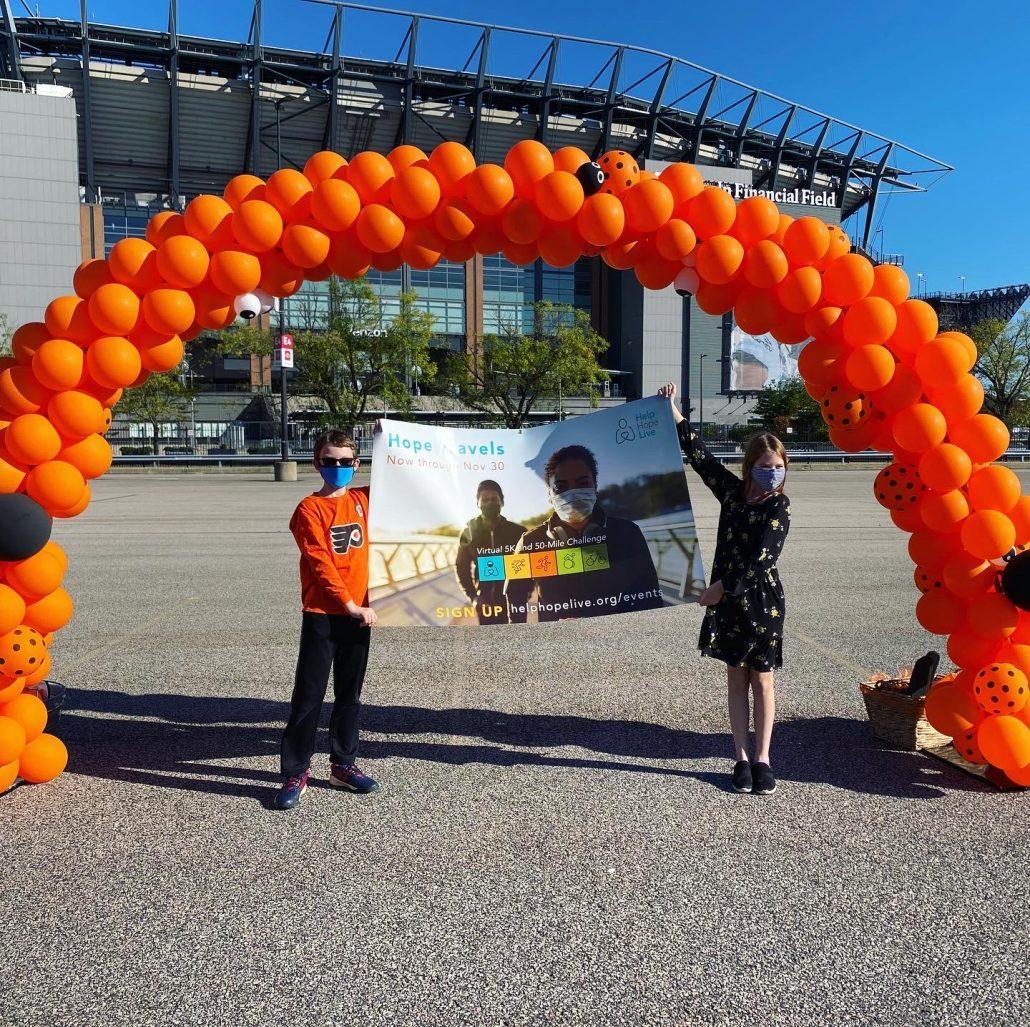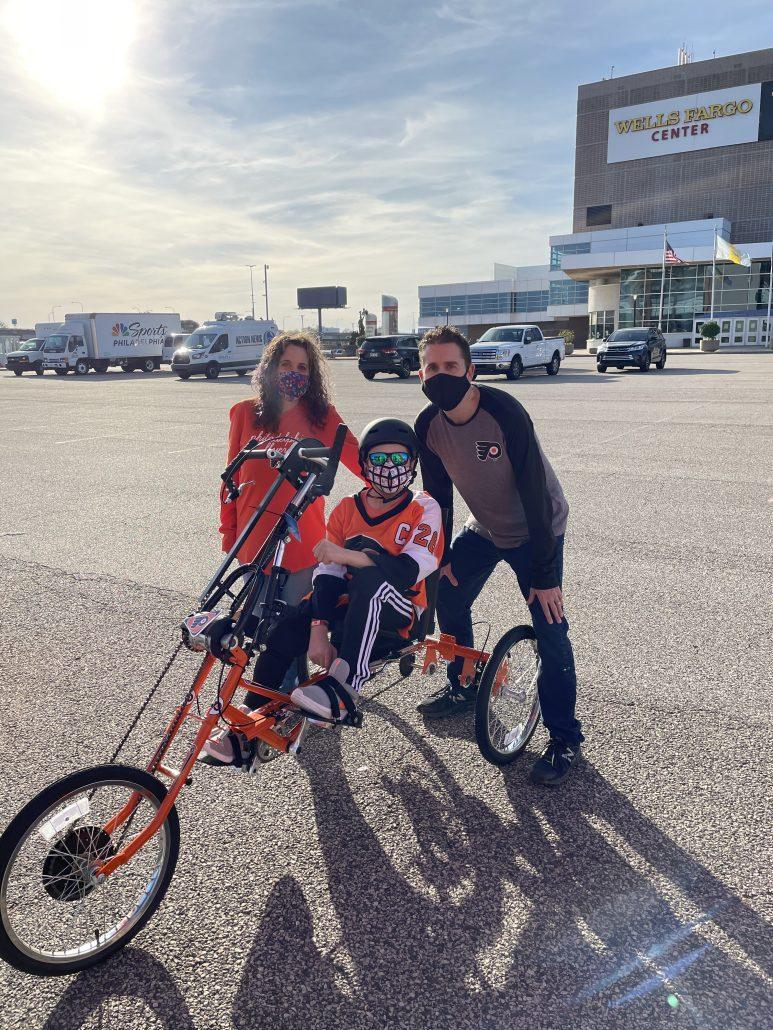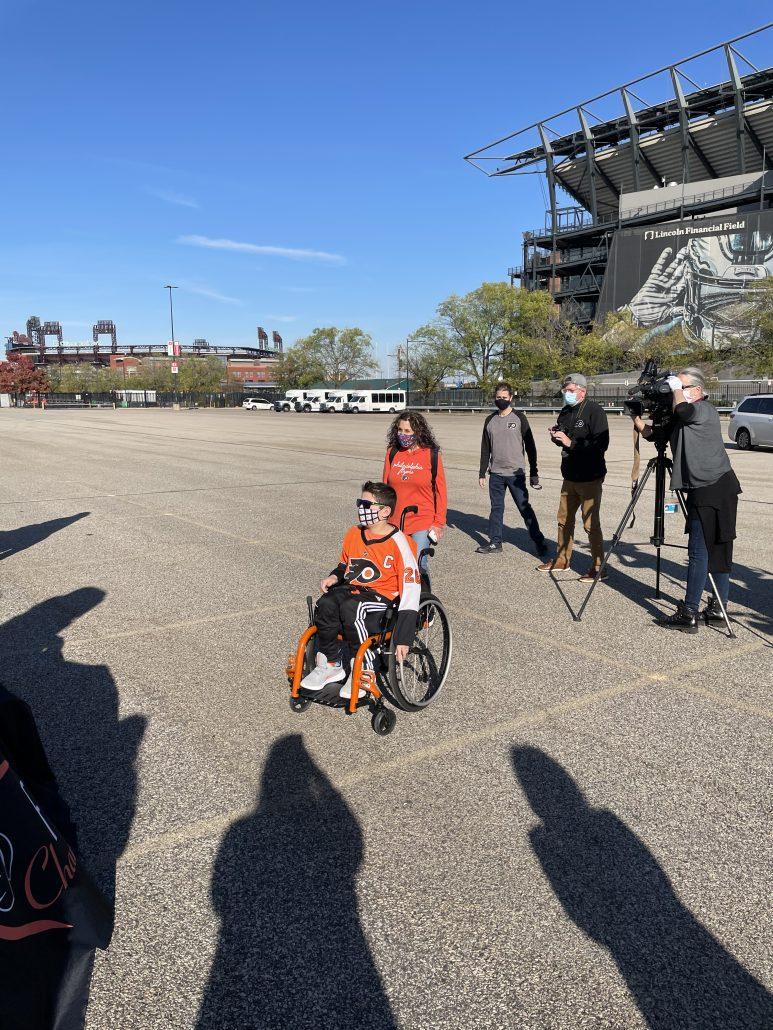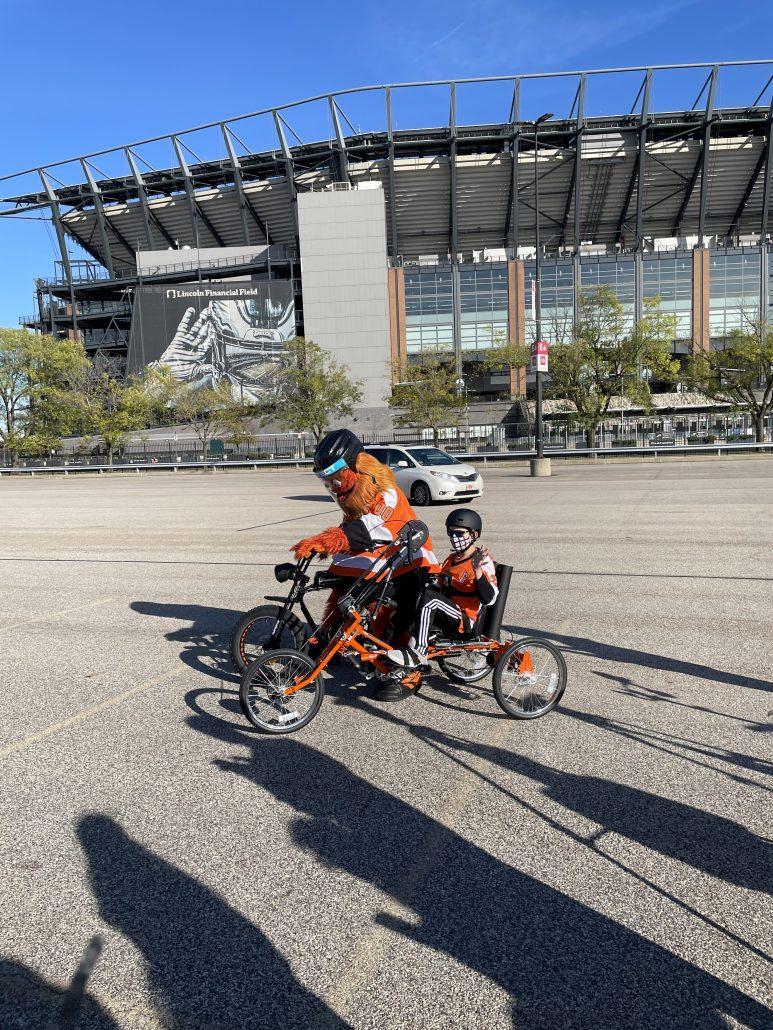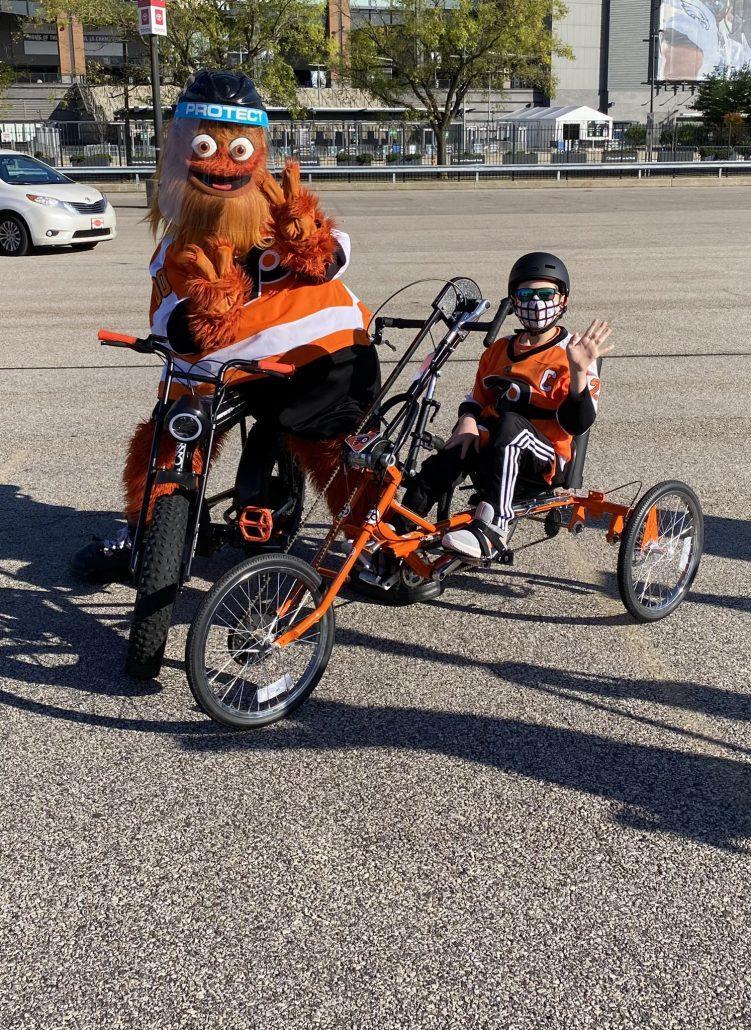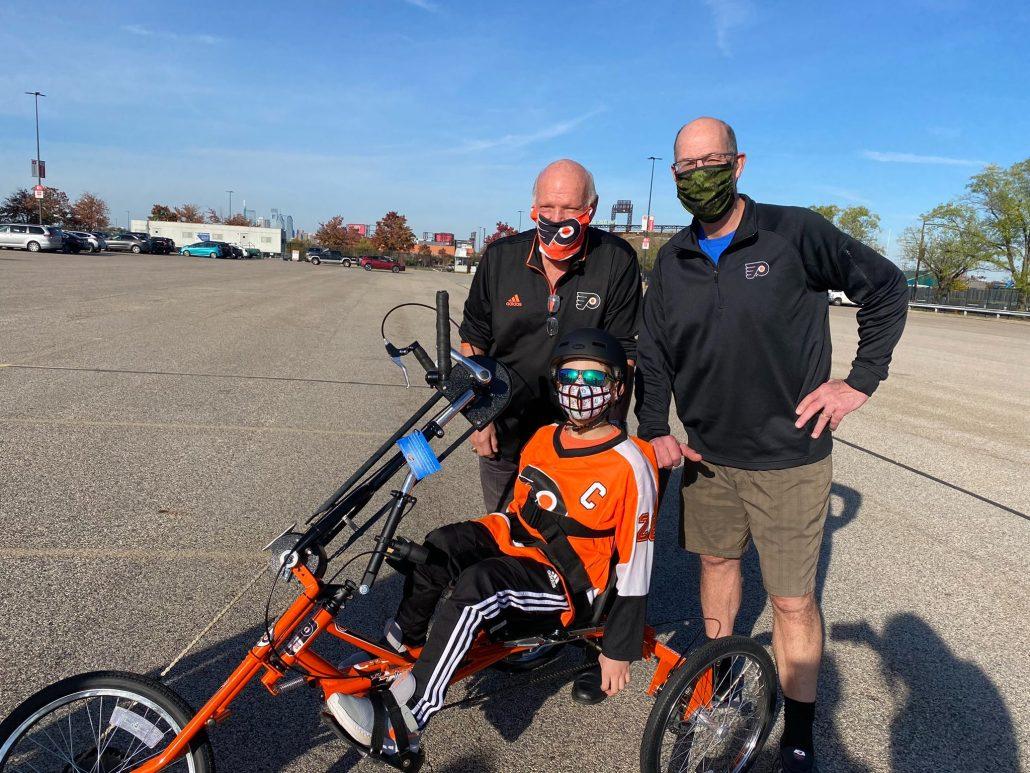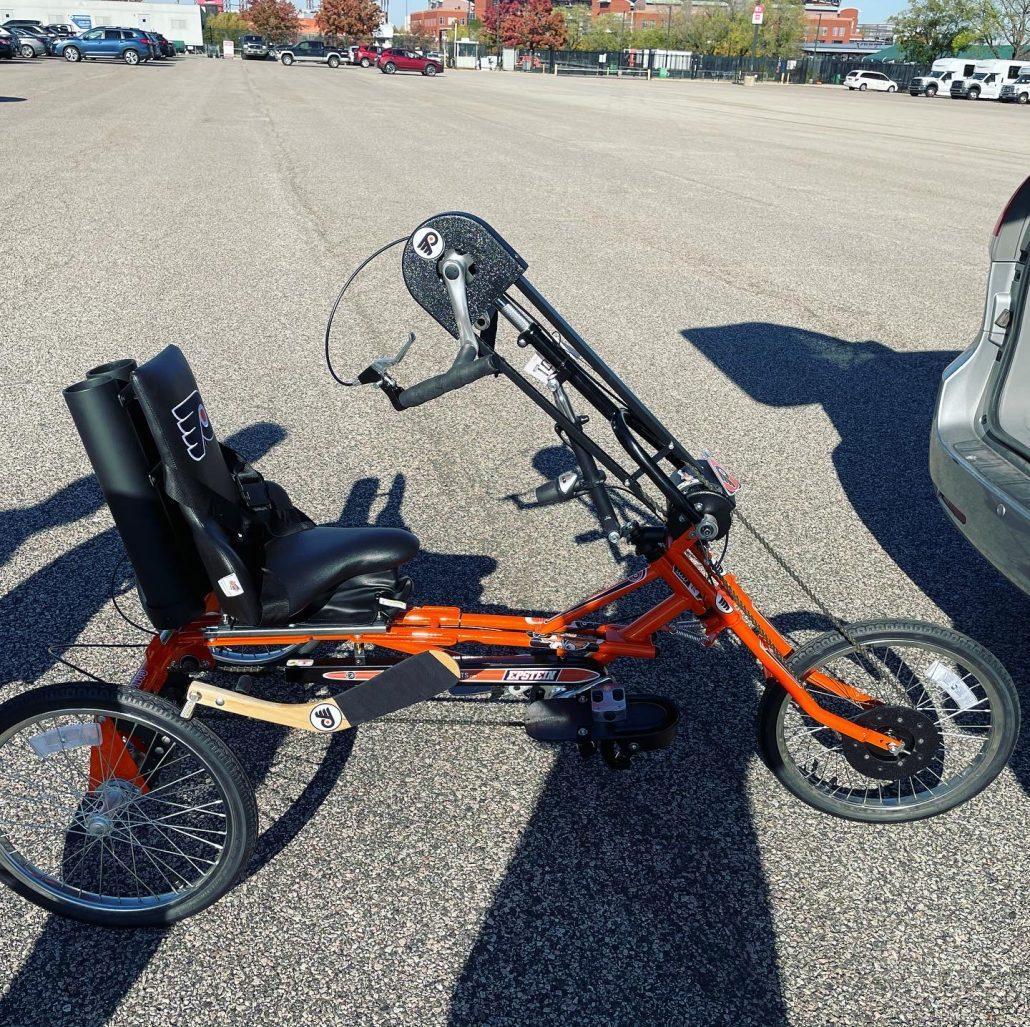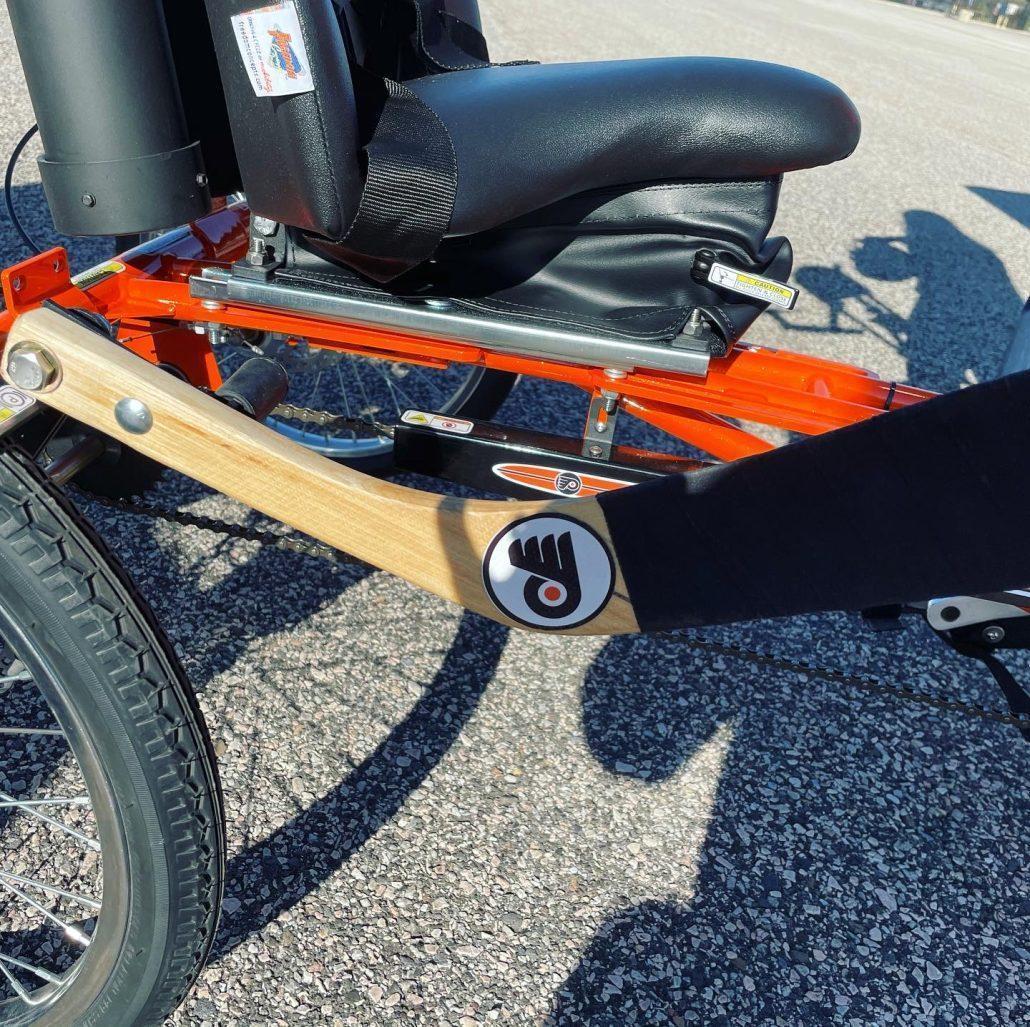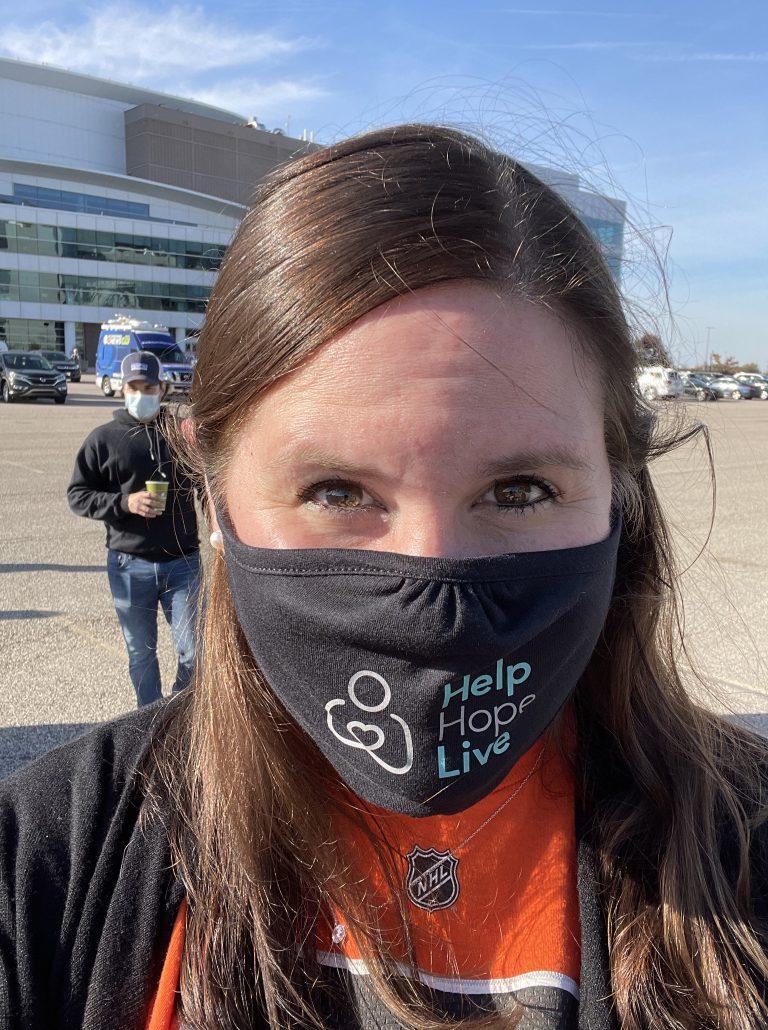 Thanks to a discount from Freedom Mobility, a special  grant from Help Hope Live, and ongoing community fundraising efforts, Jackson was presented with a Flyers-themed adaptive bike at 2 p.m. ET today.
Our team was onsite for the presentation (it was a BIG surprise for Jackson!) along with Gritty, former Flyers players, and Jackson's extremely supportive community.
Check out the video: https://www.facebook.com/119386512438/videos/383092879553350/
Hope Takes Us So Far
Jackson's friends and family members will continue to work with Help Hope Live to raise funds and awareness for his ongoing medical and equipment needs, including by participating in our Hope Travels Virtual 5K and 50-Mille Challenge.
We established Hope Travels to encourage individuals and communities across the country to connect, have fun, get fit, and fundraise for a cause that matters to them. That's why we're so excited about this unique opportunity to help get an active and positive member of our Greater Philadelphia community get what he needs to move, thrive, and stay hopeful.
How far will hope take Jackson? We can't wait to find out!
Get Involved Today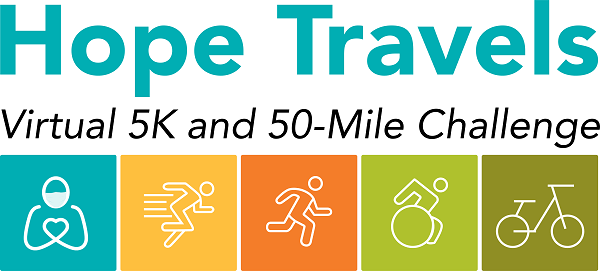 You can join with us to ensure that hope is not cancelled for Jackson plus thousands of other kids and adults in the Help Hope Live network. Click here to register for our Virtual 5K (Nov 14) or 50-Mile Challenge (ends Nov 30).
Want to join Team Jackson Everything as a Hope Travels fundraiser? Register for Hope Travels, then click here to start a fundraiser. You will be able to link your fundraiser to Team Jackson Everything.
Written by Emily Progin