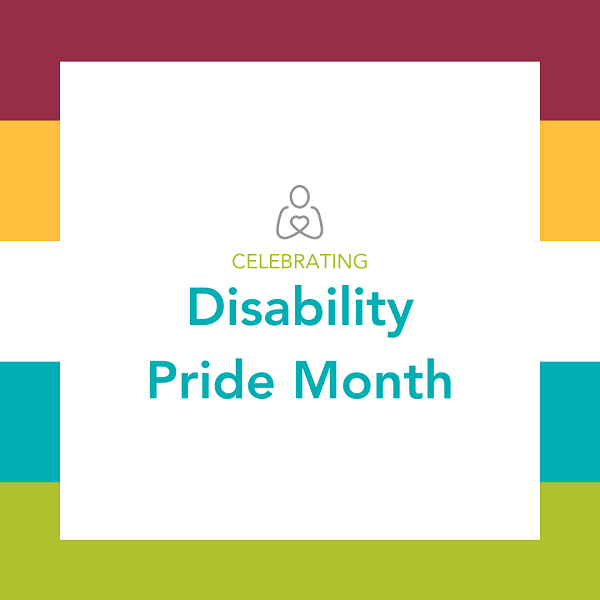 What is Disability Pride Month? As with other pride celebrations, the goal of this awareness month is multifaceted. Here's how our friends at Disability Pride PA explain its purpose:
"Imagine a world where every disabled person feels pride through self-awareness, their identity, and the community at large."
Disability Pride Month is about celebrating the perspectives, accomplishments, and identities of all individuals living with disabilities while recognizing and fighting back against the obstacles that society puts in their path.
Understanding Disability Pride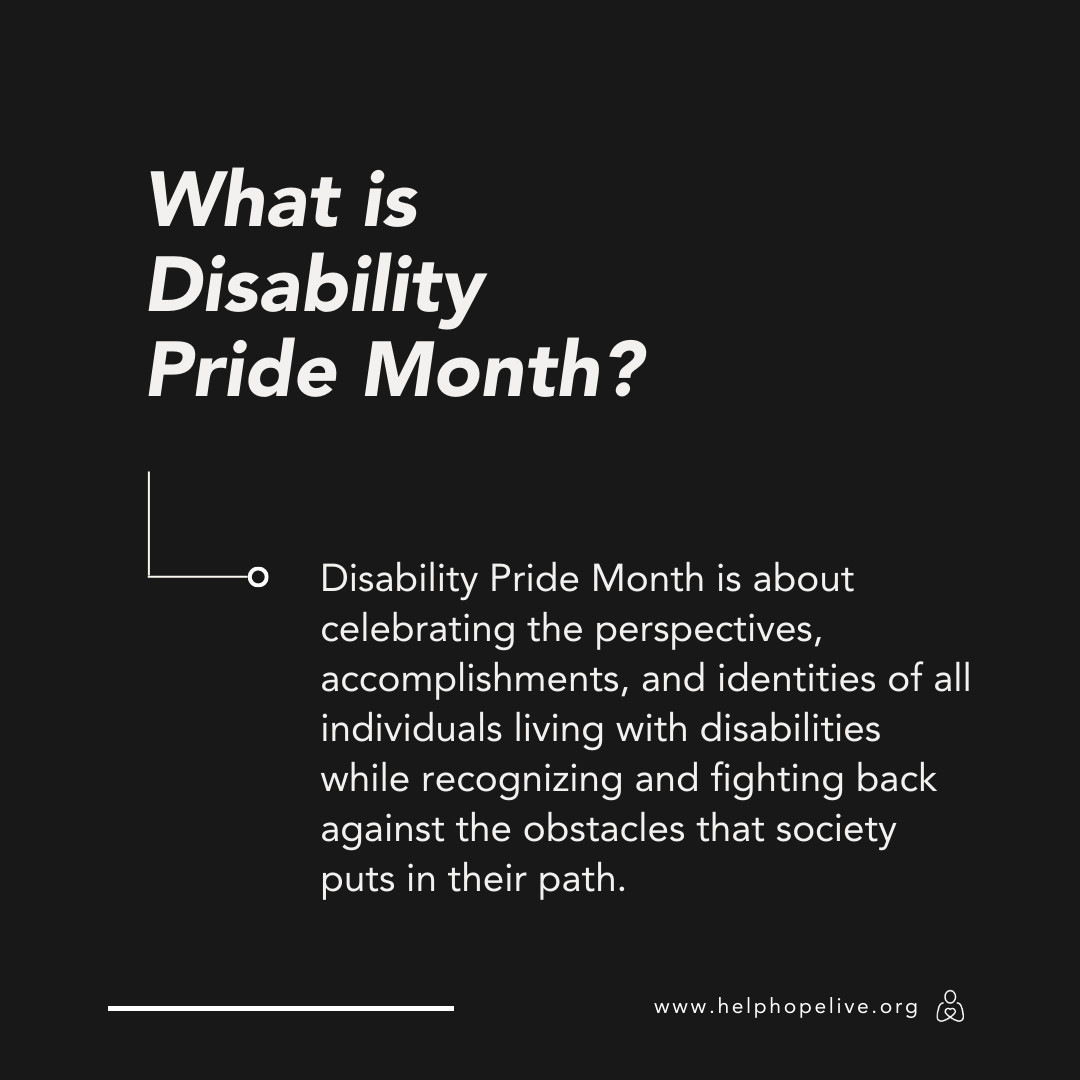 Get Involved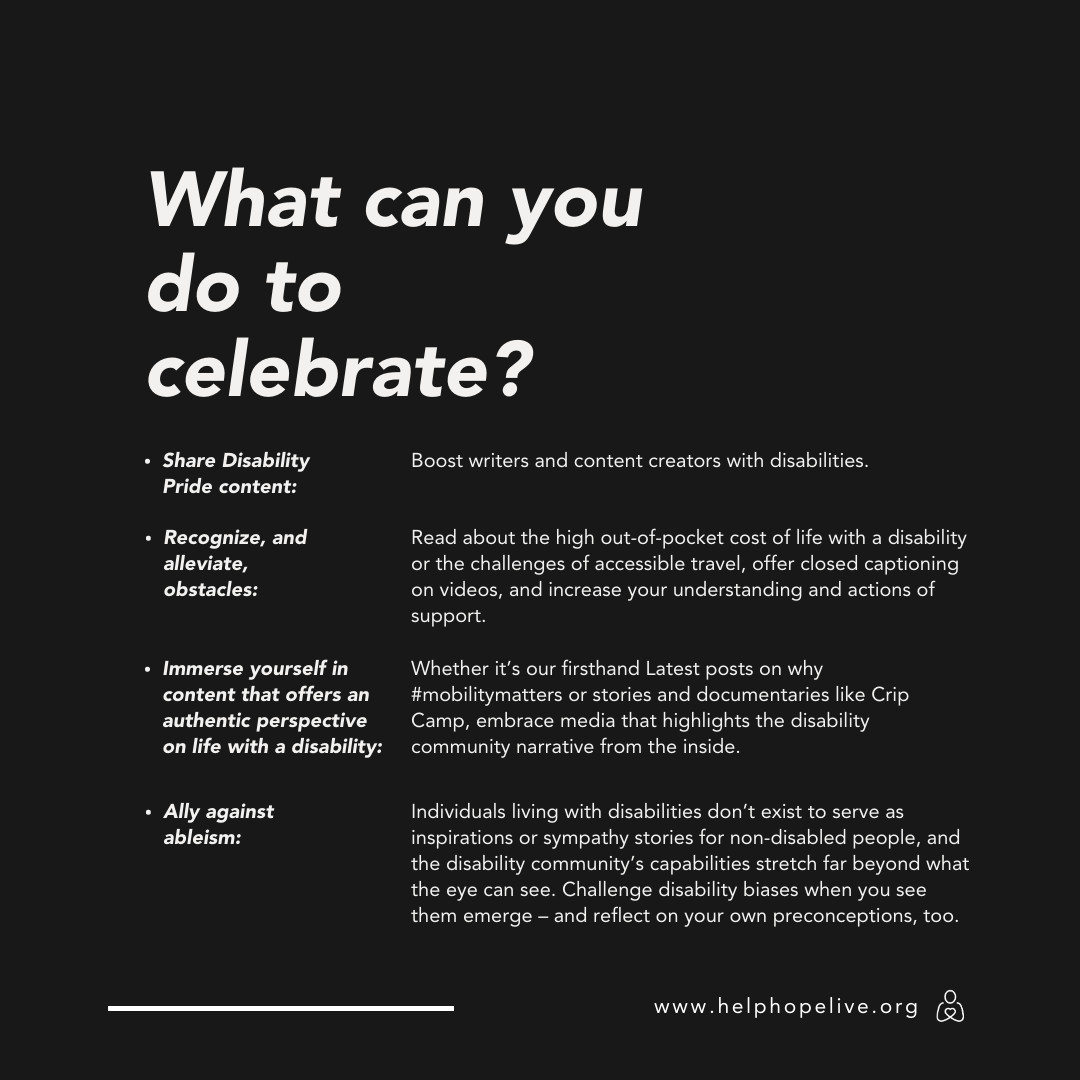 How you can participate:
Share Disability Pride content and boost writers and content creators with disabilities. Whenever possible, share firsthand perspectives instead of branded content.
Recognize – and alleviate – obstacles. You can read about the high out-of-pocket cost of life with a disability or the challenges of accessible travel, offer descriptive alt text on images and closed captioning on videos, improve website accessibility, and take countless other actions to be an ally.
Immerse yourself in content that offers an authentic perspective on life with a disability. Whether it's our nonprofit's Latest posts on the disability experience and mobility challenges, or stories and documentaries like Crip Camp, embrace media that highlights the disability community narrative from the inside.
Ally against ableism. Individuals living with disabilities don't exist to serve as inspirations or sympathy stories for non-disabled people, and the disability community's capabilities stretch far beyond what the eye can see. Challenge disability biases when you see them emerge – and reflect on your own preconceptions, too.
The Meaning of the Disability Pride Flag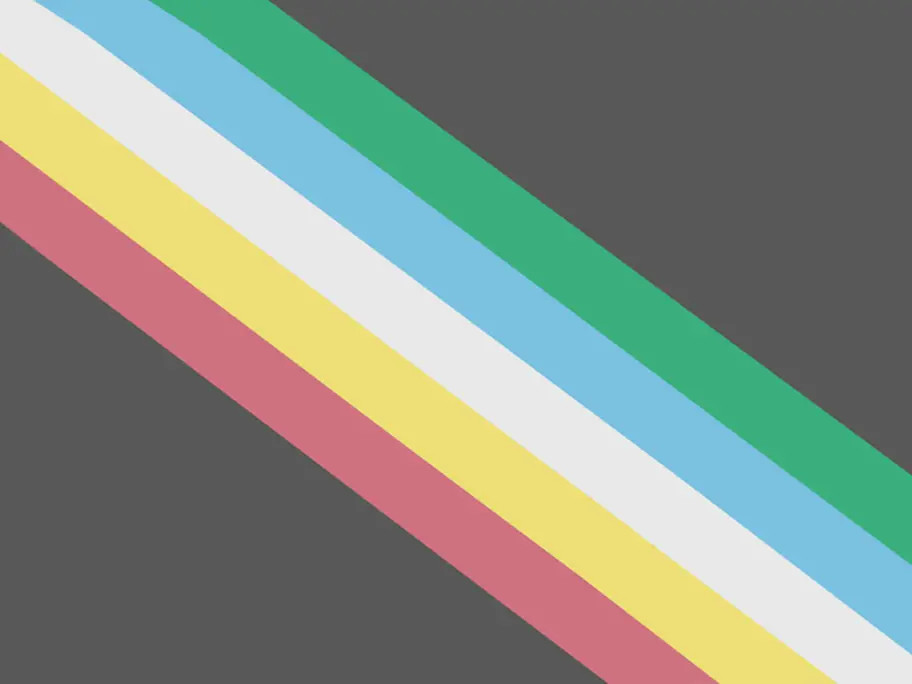 Cutting across a diagonal to represent breaking through and cutting down barriers, each of the colored stripes on the Disability Pride flag has a unique meaning:
Red represents physical disabilities.
Yellow represents cognitive, intellectual, and developmental disabilities.
White represents invisible disabilities and undiagnosed disabilities.
Blue represents disabilities arising in association with a mental health diagnosis.
Green represents sensory disabilities.
The charcoal gray color behind these colored stripes represents both sadness and anger surrounding the victims and survivors of ableism as it manifests as violence or abuse.
Written by Emily Progin