When he was just 14 months old, Patrick Ivison was hit by a distracted driver who was arguing with his girlfriend as he backed up his car. Patrick sustained a C4-C5 incomplete spinal cord injury. Today, the 24-year-old is an athlete, advocate, and successful producer's assistant with a unique perspective on life after injury.
When I sustained a spinal cord injury, I was too young to remember anything. I think I remember standing on a skateboard before my injury, but that memory may come from a picture.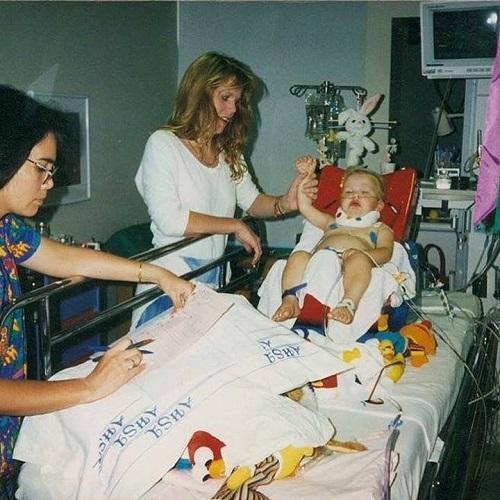 As I grew older, I watched kids playing on the playground, and I wanted to participate. The feeling was rarely negative. I just thought about it logistically: I wanted to play like the other kids, and I was going to figure out how, no matter what.
Physical therapy has been critical to my mobility journey—in fact, it's the only reason why I have my current level of mobility. I started working out consistently at Project Walk when I was 10 years old. In the 14 years since, I've gained strength and independence that I had only dreamed about.
The most fun mobility milestone I've experienced was walking across the stage at my high school graduation after building up the strength through intensive training. The most practical milestone was getting an accessible van and learning how to drive it!
Transferring myself out of my chair is just one game-changing example of what has been made possible through greater mobility. On the hobby side, mobility allows me to play wheelchair rugby. I LOVE IT—practicing and then hanging out with friends around town are huge lifestyle boosts for me.
On the professional side, I work at a reality TV production company as an assistant. My workplace is far from where I live, so mobility is critical to my employment. I work long hours, and the drive makes them even longer, but I love my job and I'm discovering some pretty cool professional opportunities.
I have learned how to build up my own capabilities and ask for help. My girlfriend, Kimberlee, helps me whenever my caregiver isn't available—I just have to provide a constant supply of peppermint patties! For the most part, I can be independent anywhere I go, but there is still a direct link between my level of mobility and my independence.
In all areas, cost is a huge barrier to mobility—if my van breaks down, I'm stranded. Los Angeles has yet to implement wheelchair-accessible ridesharing, and public transportation doesn't cover every location. Unless the metro or bus stops right outside your destination, it isn't practical or safe to travel without driving.
Last month, I found myself stuck without transportation, and the only reason I didn't lose my job is because my girlfriend was able to drive me to work.
It's important to celebrate why #MobilityMatters because for many people, including myself, unlocking greater mobility is one of our largest and proudest accomplishments. When I was injured, the doctors told my mom I would never be able to move any part of my body below my neck. I've worked my entire life to achieve the mobility I have today, and I continue to work hard to gain even more.
Having a spinal cord injury or disability affects every little part of your life and makes living more complicated and expensive. Whatever support you can offer to a person living with these challenges, whether it's financial support or moral support, it makes a huge difference. You make this life less scary.
If I could tell someone with a spinal cord injury anything, I would tell them this: life is going to be hard, but it's also going to be beautiful. It's okay to be sad, frustrated, and depressed. You don't have to fight those feelings, but you do have to be willing to adapt. If I dwelled on everything that was challenging for me, it would consume my entire life. That's no way to live.
My mom always says, "We can either laugh about this, or we can cry." I choose to laugh as much as possible.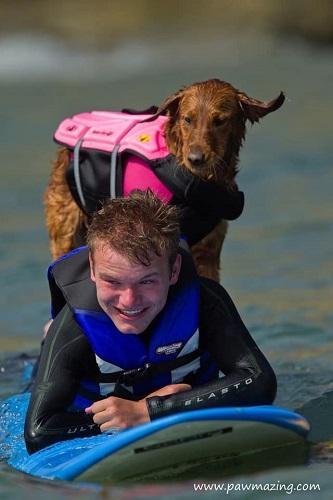 Follow Patrick's ongoing quest for mobility and independence on his Help Hope Live Campaign Page and Instagram.
Written by Emily Progin