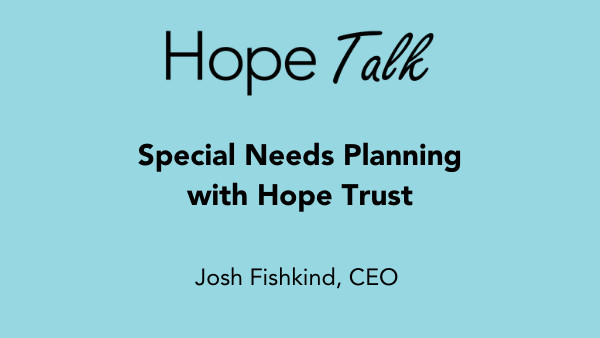 Learn how to plan with confidence for your financial future as an individual with a disability, a parent or loved one, or a caregiver. On Thursday, May 12 at 2 p.m. ET, we'll be talking to Josh Fishkind, CEO of the special needs financial planning platform Hope Trust.
Josh and a Help Hope Live Ambassador will be standing by to answer your pressing questions about financially preparing for you or a loved one's future care.
Funds raised with Help Hope Live can offset the cost of tools like Hope Trust. Learn the basics and see if the platform might be the right fit for you and your family.
Register today! If you can't join us in person, a YouTube recording will be automatically provided to all registrants.
Written by Emily Progin