Rebecca Aleck Koltun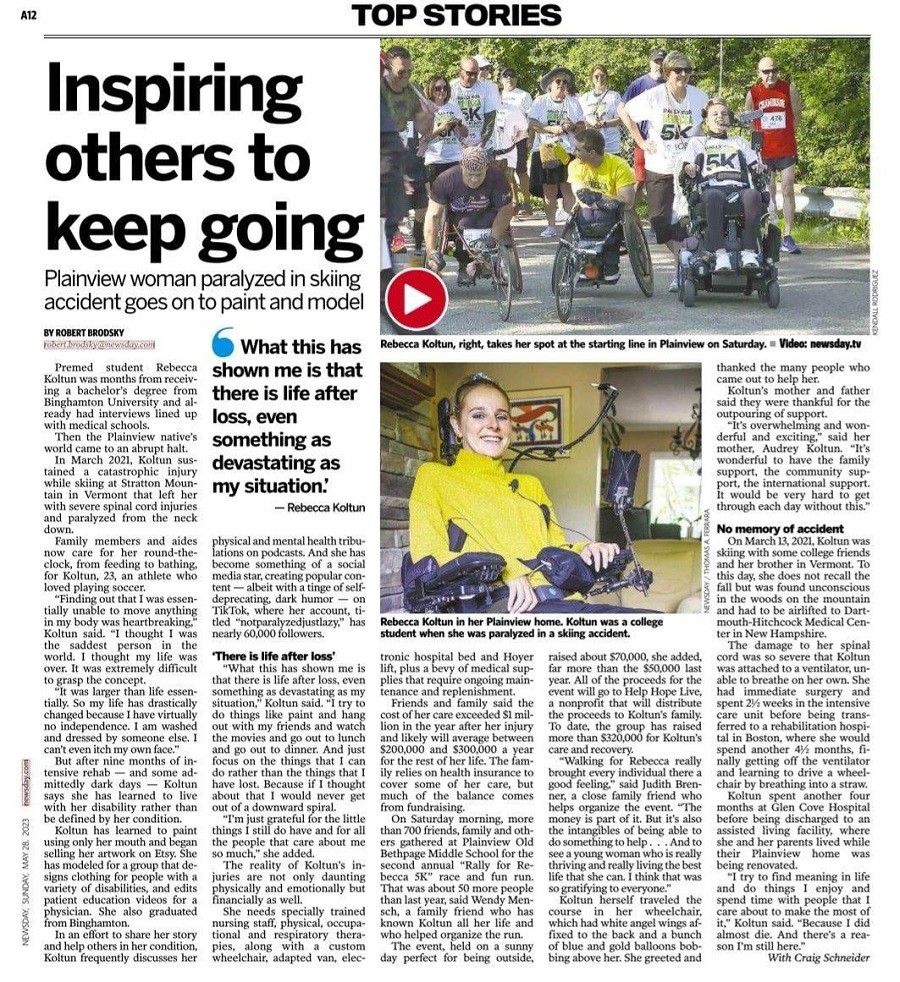 "I thought I was the unhappiest person in the world. I thought my life was over."
Rebecca Koltun was on track to graduate and pursue medical school when a 2021 skiing accident left her with paralysis from the neck down.
Community support through a Help Hope Live campaign is a key ongoing part of Rebecca's recovery. Key medical costs not fully covered by insurance include 24/7 caregiving support, multiple types of therapy, a custom wheelchair, an accessible van, a custom bed, a Hoyer lift, and durable home medical equipment – not to mention repairs, maintenance, and replacements.
One key avenue for annual support is the Rally for Rebecca 5K fundraiser. Organizers include Wendy and Andrew Mensch, 2022 recipients of our Help Award for excellence in fundraising.
This weekend, the 5K attracted more than 700 participants (50 more than its inaugural year) and raised almost $70,000 for Help Hope Live in honor of Rebecca.
As Rebecca and her family find a financial lifeline, their loved ones find a tangible way to help and a renewed sense of hope as they come together for a cause.
"I'm still grateful for the little things that I have and for all the people who care so much about me…there is life after loss."
Written by Emily Progin