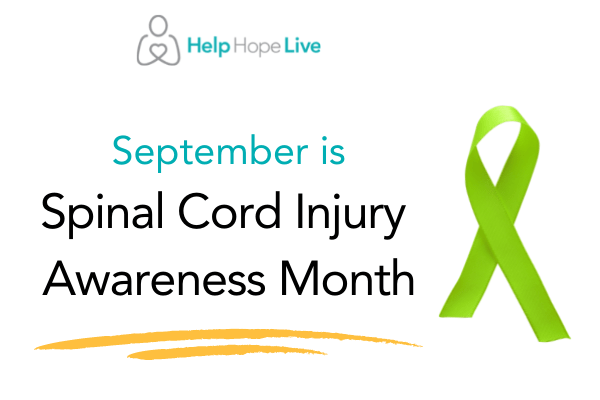 September is Spinal Cord Injury (SCI) Awareness Month. We publish specialized content each year to celebrate SCI Awareness Month, amplifying voices within the SCI community and sharing perspectives and advice from our clients and their communities of support.  
In this post, you'll learn:  
Why this awareness celebration matters

 

The cost of a spinal cord injury

 

Where spinal cord injury families can get assistance
Why We Celebrate SCI Awareness Month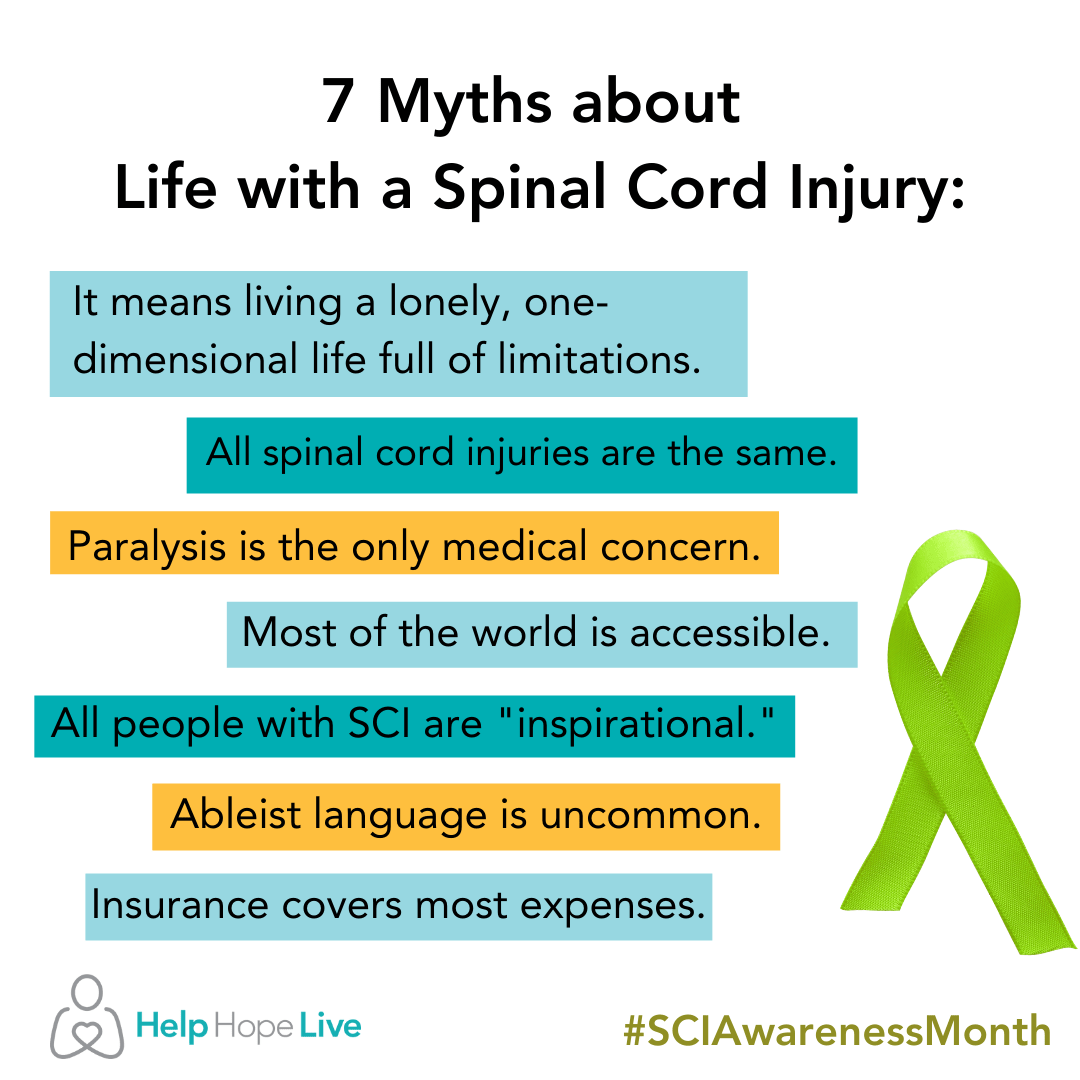 According to the National Spinal Cord Injury Statistical Center, more than 17,900 new spinal cord injuries take place every year. An SCI often represents a shocking, overwhelming, isolating, and traumatic event—not only for an individual but also for their family, friends, and community.  
SCI Awareness Month is an opportunity to recognize and celebrate multiple important facts about life with a spinal cord injury. Here are a few concepts to embrace this month:  
Individuals living with spinal cord injuries can live rich, active, and successful lives.
Despite common misconceptions, surviving an SCI does not automatically mean living a lonely, one-dimensional life full of limitations. Some individuals living with SCI have fulfilling long-term relationships, have children, pursue meaningful careers or advocacy work (or both), play sports, date, drive, travel, or engage in countless other life activities.  
Spinal cord injuries are unique.
Every individual living with an SCI may experience unique physical, mental, and emotional impacts after injury.  
The physical impact of a spinal cord injury extends beyond paralysis.
An SCI can result in multiple short-term, long-term, or lifelong medical concerns. Just a few of these concerns include chronic pain, spasms, impaired breathing, lack of temperature regulation in the body, infection risks, circulatory issues, blood pressure dangers, and dangerous weight loss or weight gain. Frequent hospitalizations and ongoing medical care needs are part of everyday life for many individuals living with SCI.  
Our world is not accessible.
Even though the Americans with Disabilities Act (ADA) implemented some meaningful changes on behalf of the disability community, many destinations, tasks, and technologies remain inaccessible to folks living with SCI. Ongoing advocacy in this area is important to many members of the SCI community.  
It's not always about inspiration.
While individuals with SCI may derive inspiration or motivation from one another, the SCI community does not exist to inspire the non-disabled community or draw constant praise just for living their everyday lives on their own terms.  
"Nothing about us without us."
If you are not living with a disability, think twice or ask an individual about their preferences before using phrases like "confined to a wheelchair" or "overcame their disability", as these terms can be disrespectful or misleading. Get to know the SCI community through firsthand content and perspectives to enrich your understanding. 
Life with a spinal cord injury is extremely expensive.
Read on to learn more about the cost of SCI and how to find assistance. 
The Cost of a Spinal Cord Injury
According to the Reeve Foundation:  
The lifetime cost of a spinal cord injury can range from $1.1 million to $4.7 million or more.
Families are often shocked to learn what insurance does not cover after a spinal cord injury. Out-of-pocket costs can include activity-based therapy, caregiving, home health supplies, an accessible van, and home modifications for accessibility.
The overwhelming out-of-pocket burden of life with an SCI is why our nonprofit provides trusted, medically verified, and tax-deductible fundraising for spinal cord injury families. 
Click here to learn some of the most common costs associated with life with an SCI.  
Spinal Cord Injury Resources
Here are a few shareable resources for spinal cord injury families.  
Catastrophic Injury Resource Directory: Download our hand-selected and vetted PDF guide to SCI resources, including sources of information, grants, equipment, technology, and social support.  
Hope Talks: View our ongoing Hope Talk webinar series. Recordings include in-depth insights on sharing your SCI story, navigating parenthood with a disability, and supporting caregivers.  
Partner Discounts: Our clients receive exclusive discounts on accessible vans, mobility supplies, adaptive clothing, and other essentials.    
Navigating Employment: If you are pursuing or re-starting work after an SCI, you can access free, personalized disability employment guidance from our partner Josh Basile, Esq.  
Lifelong Fundraising Support: Our clients and team members receive one-on-one assistance from our nonprofit to guide their spinal cord injury fundraising campaigns. Why not ask your Client Services Coordinator for some fresh ideas or sign up for our new Warrior Momz Walk fundraising initiative?  
Support SCI Journeys

Get involved in SCI Awareness Month by sharing your own insights on life with an SCI or amplifying the voices and views of SCI content creators. Be sure to subscribe to our Latest to get insightful new stories from our SCI client community in your inbox all September long.  
Want to make a financial difference to the SCI community? Donate to Help Hope Live today.
Your tax-deductible gift ensures that SCI families can turn to our trusted nonprofit to secure critical community support and offset a lifetime of out-of-pocket medical and related expenses.  
We believe that SCI survivors and their communities deserve to experience hope after injury.
If you agree, give today–your generosity makes a difference.  
Written by Emily Progin