We received more than 20 submissions for our 2019 Touched by Transplant story contest! Perspectives like these from Help Hope Live transplant candidates and recipients can help all of us to see the gift of life from every angle.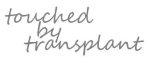 In Honor of My Donor
"I was 'recalled to life' by this gift from my donor's family. I recently had the joy of connecting with his mother—her son's lungs live in me, and I am grateful every day. I hope, and believe, that this knowledge is helpful with her grief." – Nancy Kyllingstad, Santa Rosa, CA
"I volunteer in the transplant unit at the hospital that performed my miracle. I do this in honor of the donor and donor family of my new liver." – Pam Howcroft, Cottonwoode Heights, UT
"He feels a duty to honor the gift he has been given, the donor, and the donor's family. He sees life in a whole new perspective now—he will not take for granted one second of his new beginning." – Deborah Curry, wife of Mark Curry, Philadelphia, PA
"I am grateful and feel humbled by the gift that was given to me by my donor family. I still don't know anything about the wonderful person who died and allowed me to live. I hope that changes one day—not only did they save my life, but they also saved my family." – April Rodriguez
#forcedtofundraise
"I received the gift of two healthy lungs in 2015. I had to retire early from teaching English, and fundraising with Help Hope Live assisted me, my family members, and my friends in raising over $36,000 to help cover expenses toward my transplant recovery, including having a full-time caregiver. I am grateful for the fundraising assistance I received from Help Hope Live—anxiety about money is not good for any patient undergoing these kinds of procedures." – Nancy
"I am battling a form of lupus that attacks and scars the tissues of the lungs. I lived a productive life before these health issues occurred—I worked, took care of my family, helped out in the community when I could, and attended church and other activities. We're fundraising during this critical time in my life. While I do have health insurance, many parts of this process are not fully covered. Fundraising helps me and my family focus on envisioning a successful recovery." – Jessica Rucker, Hartwell, GA
What It Means to Live
"Today, I can do what I love, which includes teaching—and, most of all, taking care of my grandson two nights per week. Thank you to my angel, Gabriel." – Nancy
"I am the recipient of a low-mileage, one-owner liver as of two months ago. I am a 69-year-old who now feels like a 39-year-old. I do housework, ironing, and laundry, and more. Touched by transplant? More like ELECTRIC SHOCKED by transplant!" – Pam H
"Before her transplant, my daughter couldn't eat or drink, crawl, stand, walk, talk, or anything else that a normal 14-month-old tries to do. Within weeks of her transplant, she began hitting her milestones. She is now 2 years and 3 months old and enjoying her life like any other toddler." – Margaret Rollins, mother of Adeline Rollins (see how she is paying it forward by helping other mothers)
"Shortly after we began dating in 1989, my husband Mark was diagnosed with acute lymphoblastic leukemia. It wasn't until recently that we found out that while he was serving in the Marine Corps, he was exposed to toxic water on the base. He underwent aggressive chemotherapy—unfortunately, one of the drugs caused heart failure and kidney damage. He was doubly blessed with the gift of a kidney-heart transplant on March 25. We now refer to the date as his second birthday." – Deborah
"In March 2018, my 14-year-old daughter found me unconscious on the floor. The ER doctors did not think I would live another hour. I was listed for transplant on January 11 and received my new lungs on January 18, 2019. I cannot praise the staff of UCLA enough—they saved my life. They took a chance on someone who was at the end of a disease, on a ventilator yet still determined to live. Today, I am, as my doctor says, their 'miracle.' My husband and three daughters are eternally grateful—it had been a hard year for all of us, but we are ready to begin our new life." – April
"I have been on the transplant list since May of last year. I take care of my 86-year-old mother. Though there are days when I want to throw my hands in the air and just say, 'I quit,' I try to stay as positive as possible. I stay up on my prayer life. My story has not yet ended." – Pam Giles, Irondale, AZ
My Living Donor
"My husband was on dialysis for five years, during which he had a lot of issues, including a quadruple bypass and a bad bacterial infection. Our daughter stepped up and told us that she wanted to become his donor and, guess what—she was a perfect match! My husband received the gift of life on January 17, 2019. Both he and our daughter are doing very well. We are so blessed to have him back, and to have a caring and unselfish daughter. We believe that God thoroughly made this happen." – Rebecca for Timothy L Johnson (and his donor and daughter, Samantha), Antioch, TN
"I know firsthand that life is a beautiful ride: I put 43,000 miles on my Harley in two seasons in Montana. One day soon, I will ride again. I am waiting for a date for a kidney transplant. My living donor, Elise, is a gift!" – Effie Kimp, Jackson, MT
"My daughter, Adeline, was born with biliary atresia. She was listed for a liver transplant on her first birthday. I became her living liver donor on February 20, 2018. Organ donation has been the most beautiful experience our family has ever been blessed to witness." -Margaret
Last Look: When the Gift of Life is Twofold
"I am overwhelmed with gratitude each day because of my second chance at life—my successful liver transplant. That gratitude has been magnified, because my second chance led to a new life on the way. I'm expecting our first child this November—our little miracle.
There is nothing else I've wanted more in life than to be a mother, and now it is my reality. With each day, I am reminded that this little life is possible because I am alive.
The effects of organ donation are endless. They ripple on and on into the lives of the recipients' families and friends. Sometimes, like in my case, they enable new lives to be born.
When I think back on my life just four years ago, the circumstances were dire. I wasn't sure if I would still be alive in six months—now, in six months, I'll be a mommy. Because someone said yes (to being an organ donor)." – Amanda Washek, Cary, NC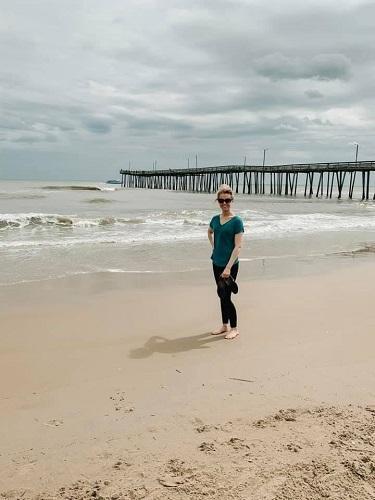 You can honor and celebrate the gift of life during Donate Life Month in April or anytime throughout the year by ensuring that transplant families always have somewhere to turn for safe fundraising help to prevent the beautiful gift of life from becoming a financial burden. Make a donation to support our nonprofit at helphopelive.org, or donate in honor of a transplant recipient whose Touched by Transplant story moved you this year.
Written by Emily Progin