"The ADA was a response to an appalling problem: widespread, systemic, inhumane discrimination against people with disabilities."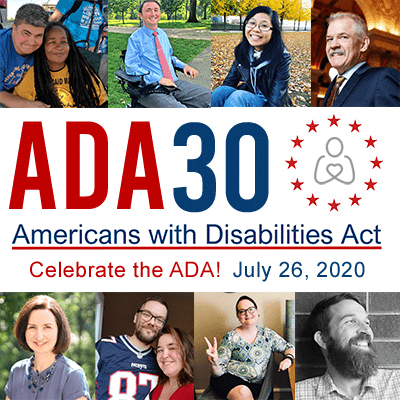 Thirty years ago, the Americans with Disabilities Act (ADA) became law. The ADA made it illegal to discriminate against an individual living with a disability across multiple sectors, including employment, education, and transportation.
How does the ADA impact daily life?
That's the question we wanted to answer with input from our Help Hope Live community. We've added expert insights from Robert L Burgdorf, Jr., the author of the ADA, and Wendy Lu, who shed light on the work and opinions of disability activists for the Huffington Post in recognition of this 30th anniversary.
ADA + Education
"Well over half of all kids with disabilities were not receiving minimally adequate education."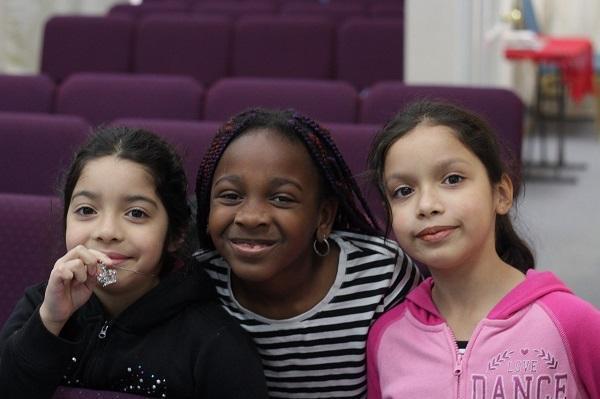 Before the ADA, public schools could refuse to provide accommodations or exclude children with disabilities outright from the education system. Lu notes that these children were often sent to institutions instead of attending school alongside their peers.
Anita Cameron, an ADA and disability activist, says that her initial university experiences were shadowed by discrimination and stigma. Before the ADA, Cameron "had no support, no nothing…I was told to find another career path. One of my professors told me it was lazy for me to record my lectures—I'm almost totally blind."
When Cameron returned to school more than 15 years later post-ADA, she received note-taking accommodations, extra time, and other helpful sources of support.
Cathy Letcher, Help Hope Live's E-Communications Coordinator, shared how she and her son, Tyler, have been personally impacted by the ADA's relationship with education:
"As the parent of a child living on the autism spectrum, I am extremely grateful for the Americans with Disabilities Act. Title II protection has allowed our family to work closely with school officials to secure an Individualized Education Program (IEP).
We take tremendous comfort in knowing that all reasonable and needed services, aids, modifications, and accommodations will continue to support the academic, emotional, and social growth of our child—and all other children granted protection under the ADA."
ADA + Transportation and Access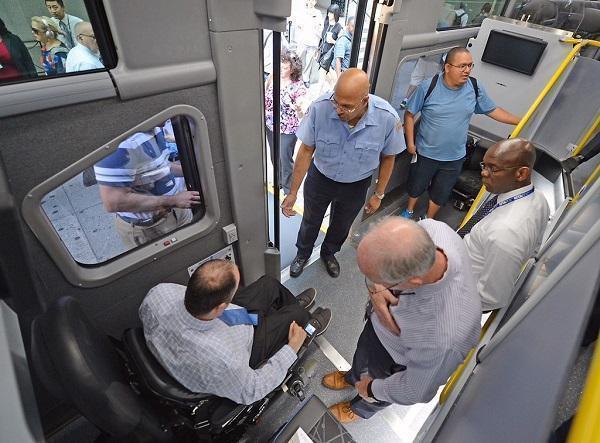 Burgdorf explains that before the ADA, "government buildings, public monuments, and parks had generally been designed and built without taking into account the possibility that people with disabilities might want or need to use them."
The ADA helped to make flat entrances, ramps, and curb cuts more common. Disability parking spaces can now be found in almost every public place and garage. From airports to malls to stadiums, buildings are more accommodating to not just wheelchairs but also service animals, prosthetics, crutches, and canes.
Despite all that the ADA has contributed in terms of access, our client Jeff Harris, a Senior Project Manager for a landscape architecture and planning firm who is also living with quadriplegia, still sees complexities that prevent adoption:
"We talk about something called the one-step effect. Although the ADA is great, there are many times when a restaurant or store cannot modify the step that leads into their establishment due to design costs or sidewalk width limitations. These issues are often considered 'undue hardship' on a business, so they are not required by law to make the modifications.
Even though a ramp could be added to this one step to provide a point of access for many (though not all) people with disabilities, the business will not undertake the modification because, technically, to do so would not be ADA compliant—and that fact is a liability for the business.
It's a no-win scenario. In my mind, if there is no money or room to make a particular area completely accessible and completely compliant, isn't a limited solution—like a ramp—still making that spot more accessible than it was before?"
ADA + Employment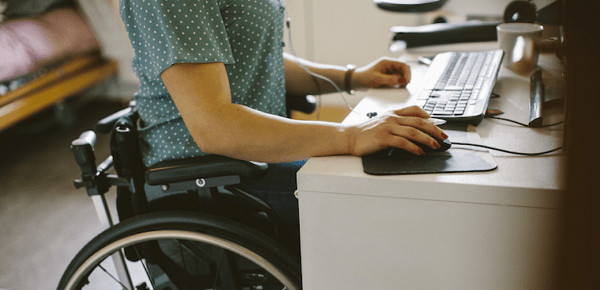 In the work arena, "the ADA's employment provisions barred invasive pre-employment questionnaires and disability inquiries and the misuse of information garnered in pre-employment physicals," notes Burgdorf. As Wu explains, "employers could legally fire—or refuse to hire—someone because of their health conditions."
What does the ADA mean for modern professionals living with disabilities?
"The ADA changed my life," explains Linda Jara, a Help Hope Live Brand Ambassador and heart transplant recipient. "It provided employment protections when I had doctors' appointments with my LVAD, and it protected my return to work post-transplant: my employer held my job for me and provided me with accommodations."
Ambassador and transplant recipient John Wilson gave another striking employment example:
"I was given a poor review at work because I was having difficulty reading text, even after I received accommodations to work with larger monitors. I was worried that I was going to lose my disability claim because I would get fired before I got the chance to take disability leave.
I had to get HR involved, and that's when I found out that my manager could not give me a review without the HR department going over it to ensure none of the associated issues were due to disability. They were.
The next review, I got a good performance rating. A month after that, I went on disability leave.
Knowing that the ADA existed kept me from getting fired just because a manager didn't know that my employment was protected."
ADA + Community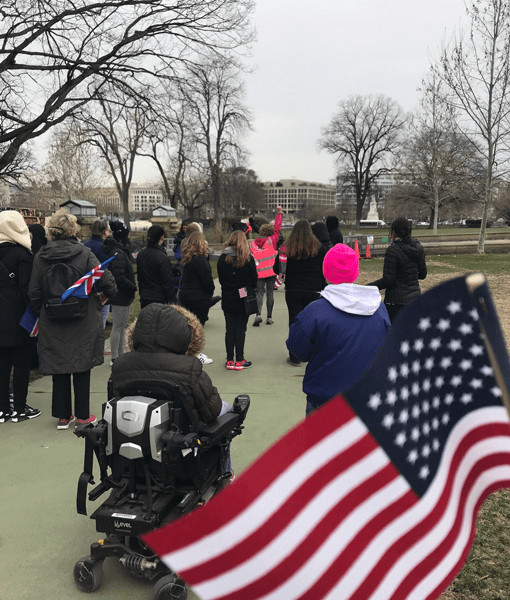 "Community" is a word we use a lot at Help Hope Live. We know that an individual's relationship with their community can include everything from their roommates, friends, family members, and neighbors to their co-workers, service providers, advocates, and elected officials.
As Burgdorf explains, the ADA touches multiple parts of what makes a community yours:
"People with disabilities were routinely denied rights that most members of our society take for granted, including the right to vote (sometimes by state law, other times by inaccessible polling places), to obtain a driver's license, to enter the courts, and to hold public office."
To increase community access, the ADA improved public building accessibility and implemented a nationwide system to support telephone and TV communication standards for anyone living with a hearing or speech impediment. The legislation also discouraged the practice of placing people with disabilities in "unnecessarily segregated" nursing homes and institutions as their only option for accessible, staff-supported accommodation.
By prohibiting discrimination, the ADA also addressed a particularly corrosive public policy: considering some individuals unfit to leave their homes at all based on their disabilities. So-called "ugly laws" were enforced until as recently as 1974, preventing some people with disabilities from interacting freely with their surroundings.
"We were able to get out more, be on buses, go to the movies, go to grocery stores," explained Cameron, "and we developed the pride to say, hey, we're not going to be hidden anymore."
Fight On
Wu underscores the fact that for disability activists, it is evident that inaccessibility and stereotypes are persistent and corrosive issues in 2020. The COVID-19 pandemic has brought some of these care discrepancies into stark focus:
"People with disabilities, particularly those who are Black, Latinx, elderly, or living in nursing homes, are dying of the coronavirus at a disproportionate rate…with disabled people's lives being viewed as among the least valuable.
Disabled people are more likely to be poor and remain unemployed. Black disabled people are at greater risk of being killed at the hands of police. Workplace discrimination and inaccessible voting remain persistent."
Wu also calls attention to financial discrimination—a reality that many Help Hope Live clients with disabilities contend with daily: "People with disabilities under the SSI program are barred from possessing a certain amount of money in assets, which has prevented many from taking new jobs or getting married—or making the painful, unwanted decision to divorce." Individuals with assets caps or income-based state benefits turn to Help Hope Live for nonprofit medical fundraising that won't jeopardize their standing.
With a long (and not always accessible) road ahead, even three decades after the passing of this landmark legislation, where do disability advocates and individuals living with a disability find hope?
"The ADA is, to me, a life-changing and monumental achievement made possible by those with significant disabilities who advocated and fought for years, believing in a better future," says our partner Josh Basile, who is a quadriplegic lawyer and disability employment advocate. "The ADA, in so many ways, created a more accessible playing field all across America for those with disabilities to experience opportunities without barriers. I have chosen to continue their mission of building a better, more inclusive future.
There is so much more to be done surrounding employment, long-term care support, access to health care, and transportation, just to name a few areas. I believe that together, we can continue moving forward while breaking down barriers as long as we let our voices—and wheels—be heard."
Join the conversation: share your ADA impact story on social media! Tag Help Hope Live @helphopeliveorg and use #ThanksToTheADA to lift your voice.
Written by Emily Progin