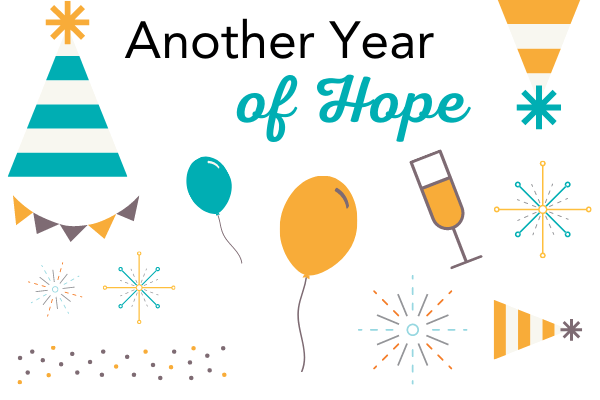 As 2021 draws to a close, we're reflecting on another year of help and hope. We're so grateful to be able to continue our vital work and mission and honored that you are part of our community.
Read on for some highlights from this year. Despite the many challenges of 2021, your support gives us so much to celebrate!
Celebrating GivingTuesday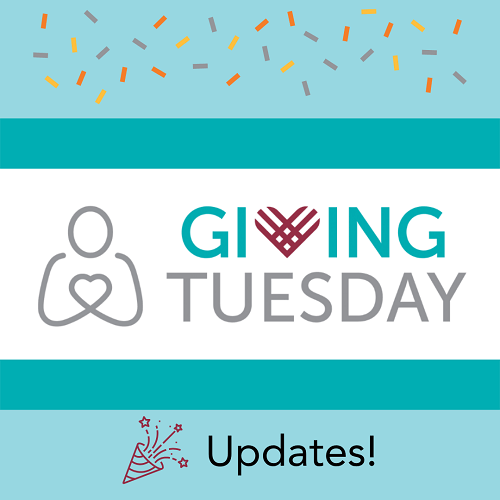 On November 30, you made an incredible GivingTuesday impact at Help Hope Live! Thank you for your support.
Thanks to donors like you, funds raised for general operating support increased by a massive 215%! Check out our blog post for more highlights from this year's impactful GivingTuesday.
Every Child Deserves a Bike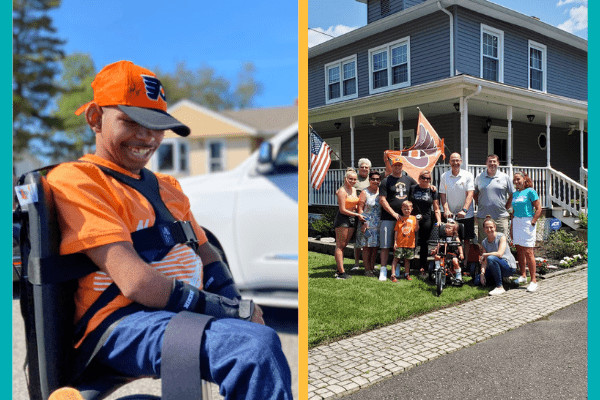 Help Hope Live was proud to continue our partnership with the Philadelphia Flyers Alumni Association to deliver joy through the Every Child Deserves a Bike program. With the help of mobility vendor Freedom Concepts, we presented seven adaptive bikes to kids in need across our region.
Adaptive bikes typically cost between $5,000-$7,000, a massive expense for many families already facing medical debt. Once they receive this special surprise, families typically turn to our nonprofit for transparent and secure medical fundraising to offset other critical expenses.
When you support Help Hope Live, you help our nonprofit participate in life-changing programs like Every Child Deserves a Bike.
Hope Talks Highlights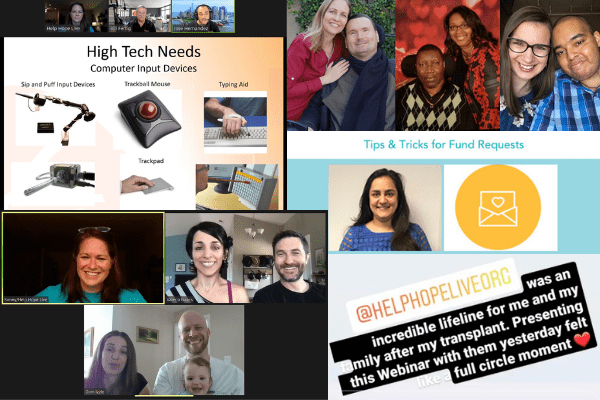 At Help Hope Live, we offer more than fundraising. From parenting with a disability to understanding the stages of a transplant, our eight 2021 Hope Talks covered a wide variety of topics to improve our clients' lives. Produced by our Outreach team, Hope Talks bring together Help Hope Live clients and Ambassadors with members of our team, advocates, and experts for frank discussions that benefit our whole community.
Check out all our 2021 Hope Talks on our YouTube channel and be sure to subscribe to participate in another year of conversation and connection!
Our Big Birthday Announcement
On September 30, our nonprofit celebrated its 38th birthday with a big announcement: thanks to the incredible support of donors like you, we were able to lower our administrative fee from 5% to 3%–further increasing our impact on client families.
Our mission is to bring fundraising assistance within reach for as many people as possible. Our low admin fee on donations helps fuel our one-on-one support, making our services free for families.
When you give to Help Hope Live throughout the year or through our year-end campaign, you help thousands of families access community support and connection at a time when they're feeling more isolated than ever. With your generous support, Help Hope Live can continue to expand our reach, making sure that we're here for decades to come.
Ways to Support Help Hope Live This December
Written by Emily Progin