Last weekend, our team returned to Abilities Expo Chicago to connect with clients, local vendors, and thousands of excited attendees.
This year's Abilities Expo Chicago recorded more than 1,700 attendees on Friday alone, beating their record from 2022.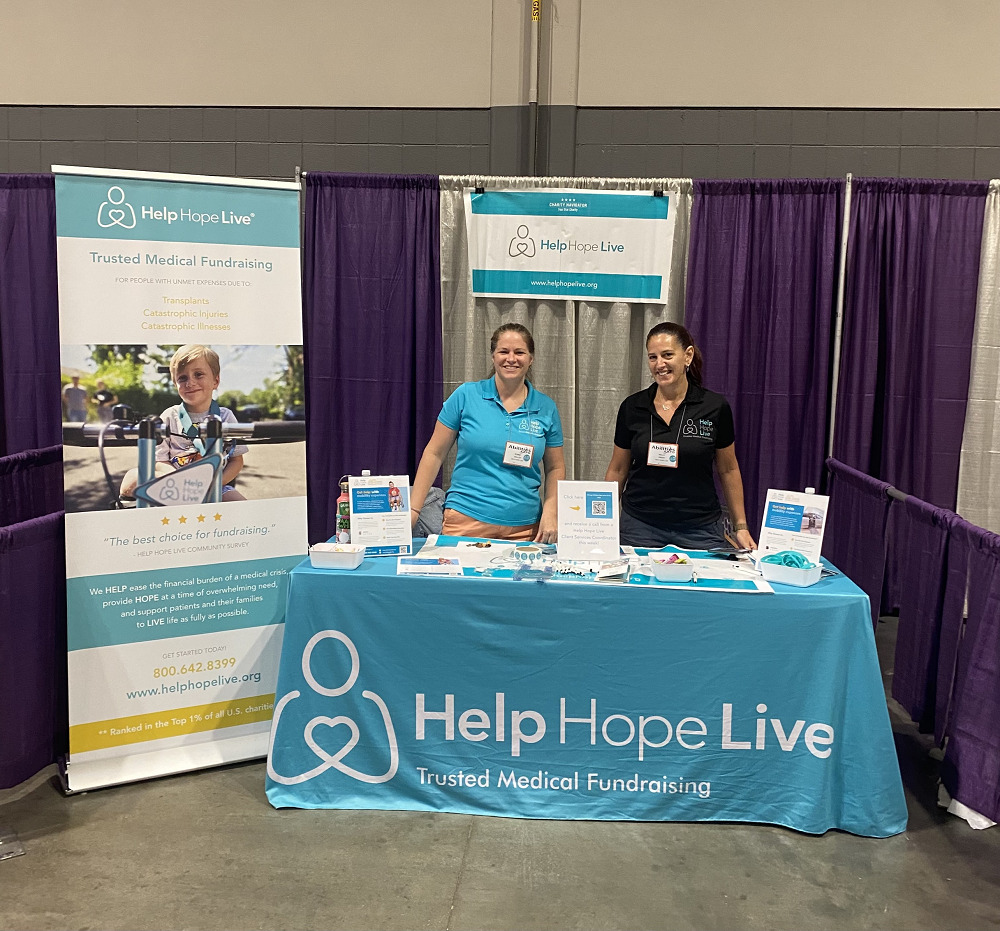 Before exhibiting, we connected with new friends from The Bike Rack—a family-owned bike shop outside of Chicago—Tammy Simmons and her daughter, Katherine.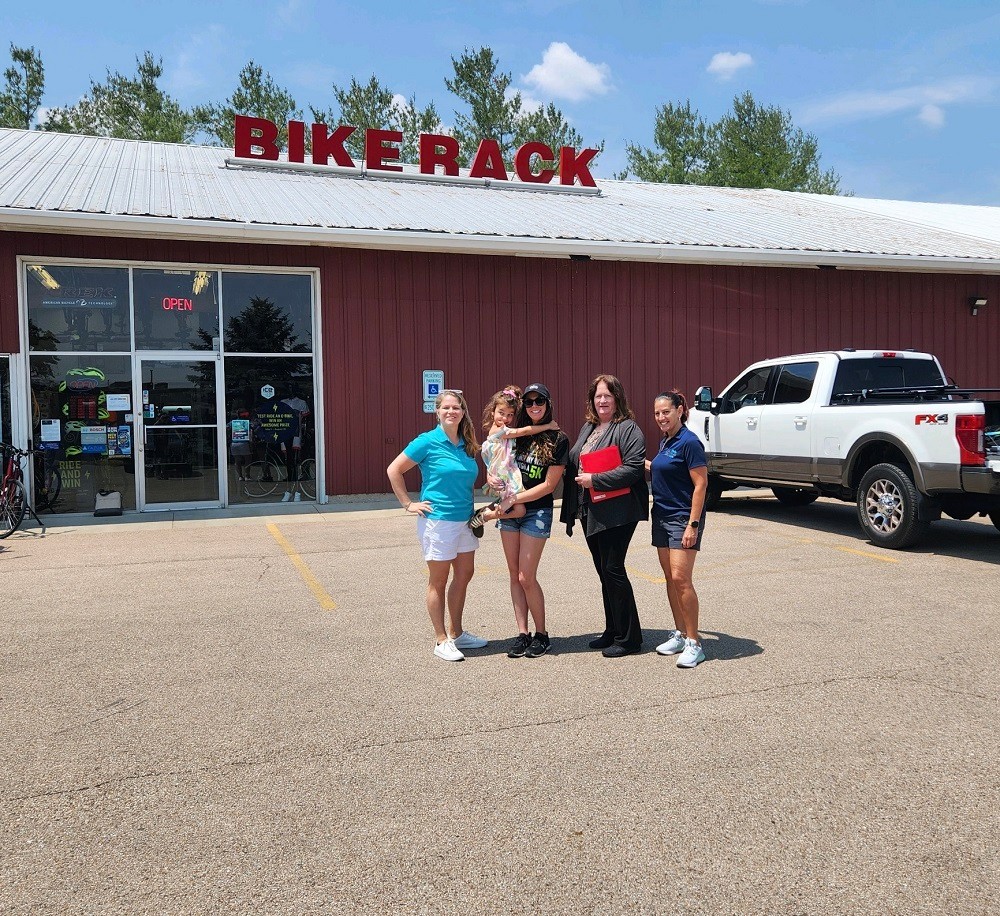 They founded a nonprofit called Project Mobility that helps individuals with disabilities regain their independence through cycling. The idea came from a close personal connection: a family member experienced a brain bleed after birth and began living with a disability. Each year, they commit to donating roughly 15 bikes to Project Mobility to bring greater mobility and independence within reach.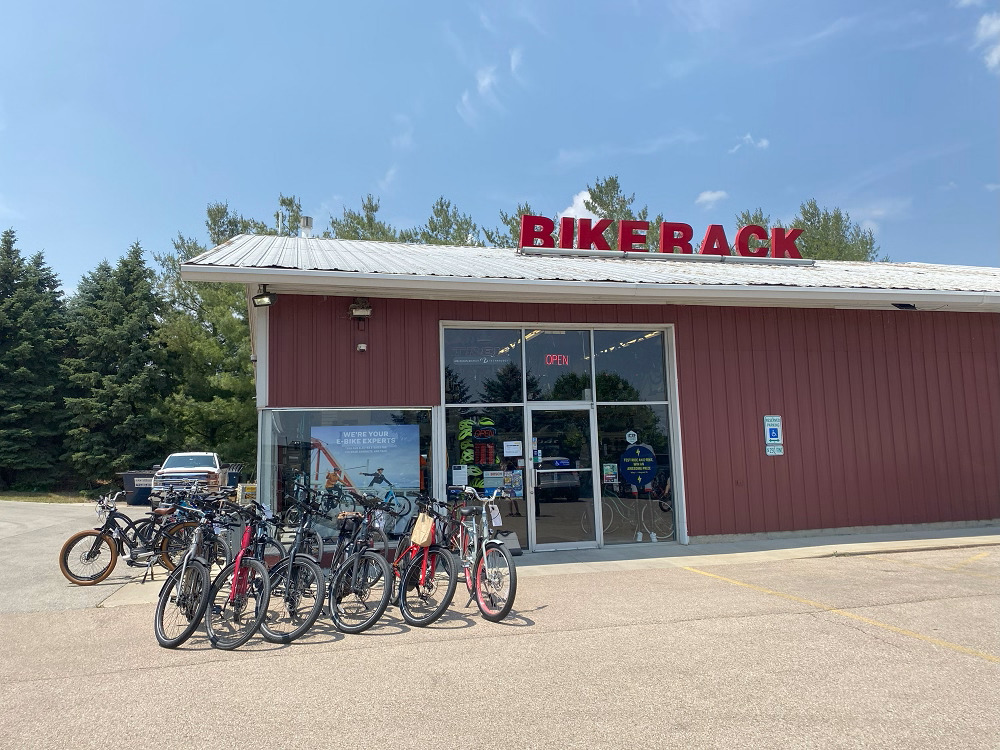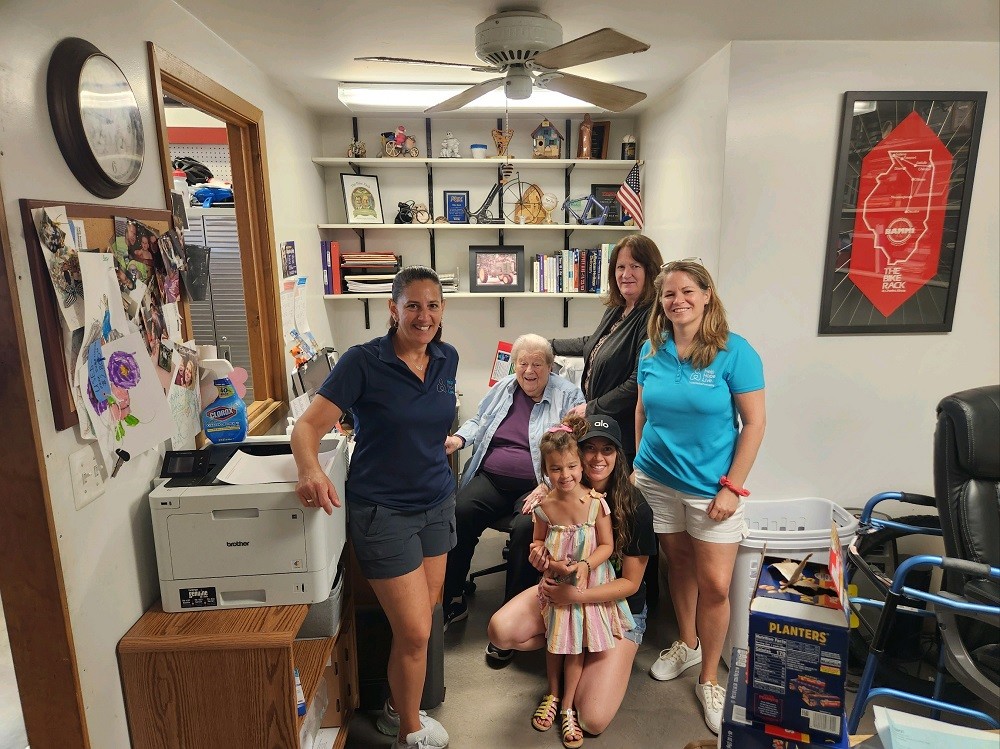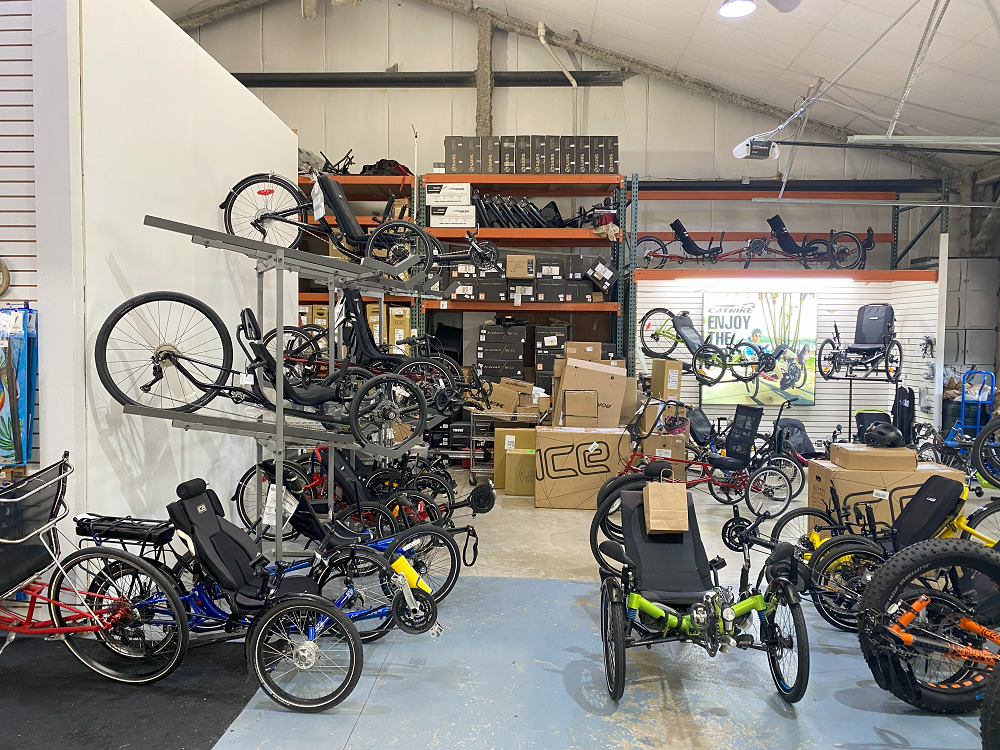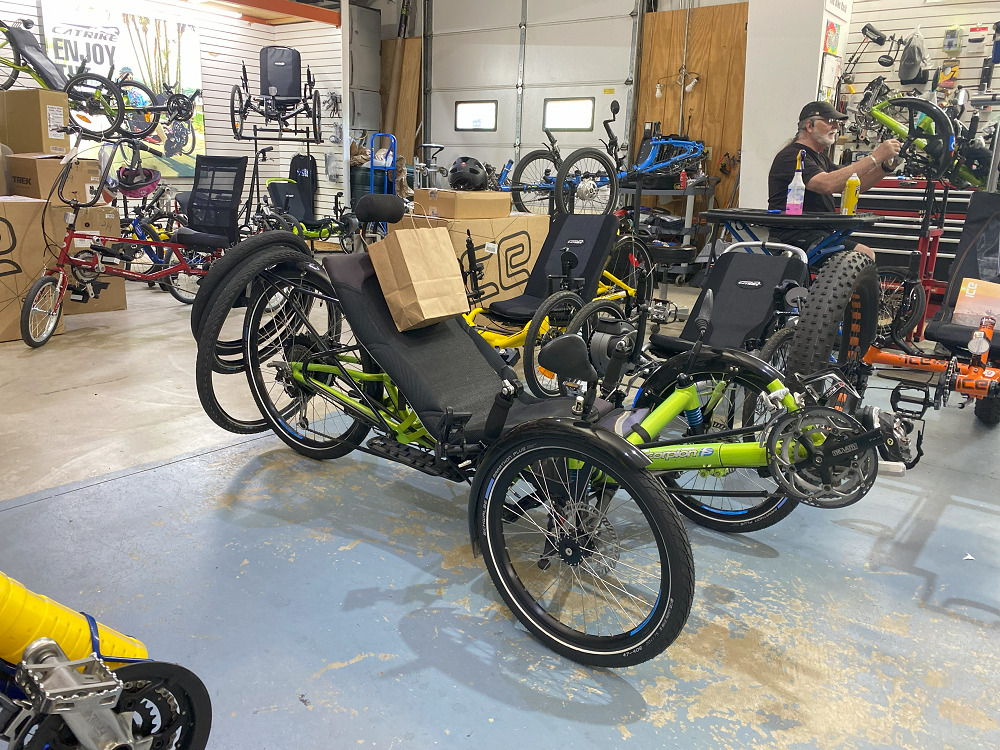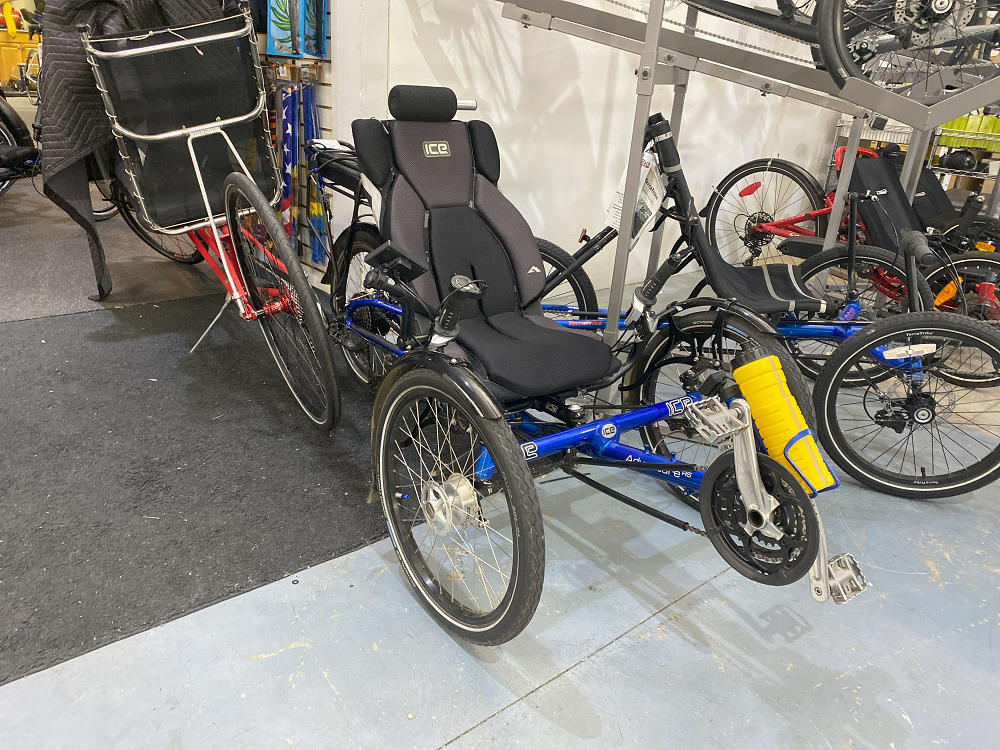 The Bike Rack partnered with our friends at Freedom Concepts to build something special for Help Hope Live: an adaptive bike for a surprise Chicagoland giveaway.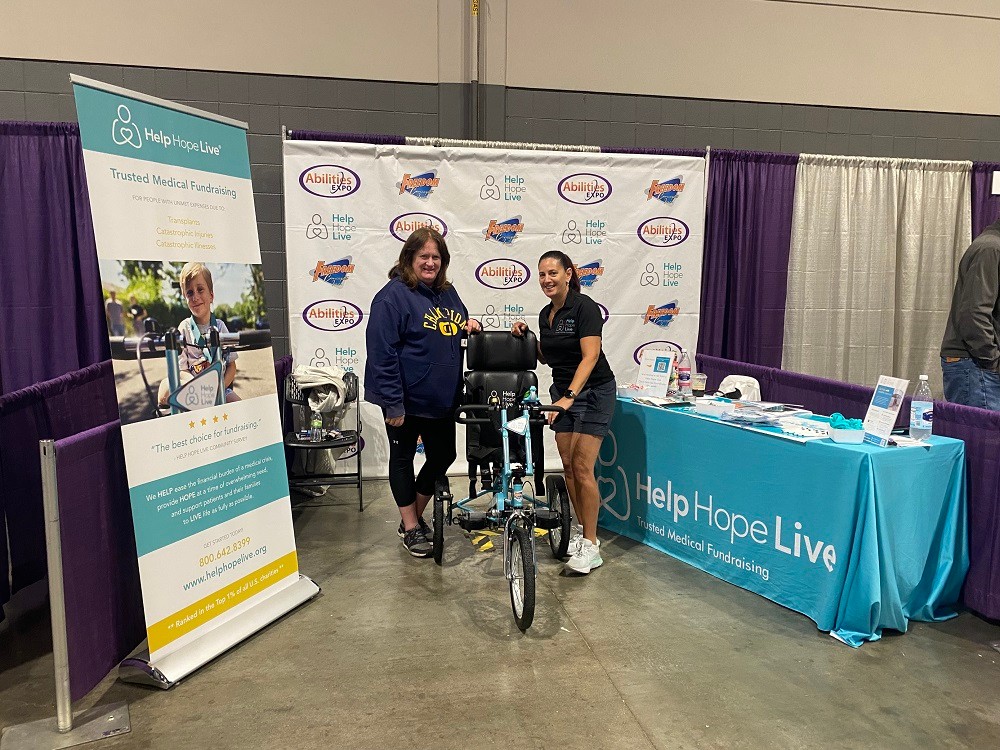 Adaptive bikes can be life-changing with the capacity to improve mobility and wellness over time and increase family time, outdoor access, and community engagement—but the cost is often prohibitive for families and not covered by insurance. That's why our adaptive bike giveaways are such a special part of our mission.
With help from The Bike Rack and Freedom Concepts, we gave away another adaptive bike at Abilities Expo Chicago to 11-year-old Help Hope Live client Anna-Stella Roberts.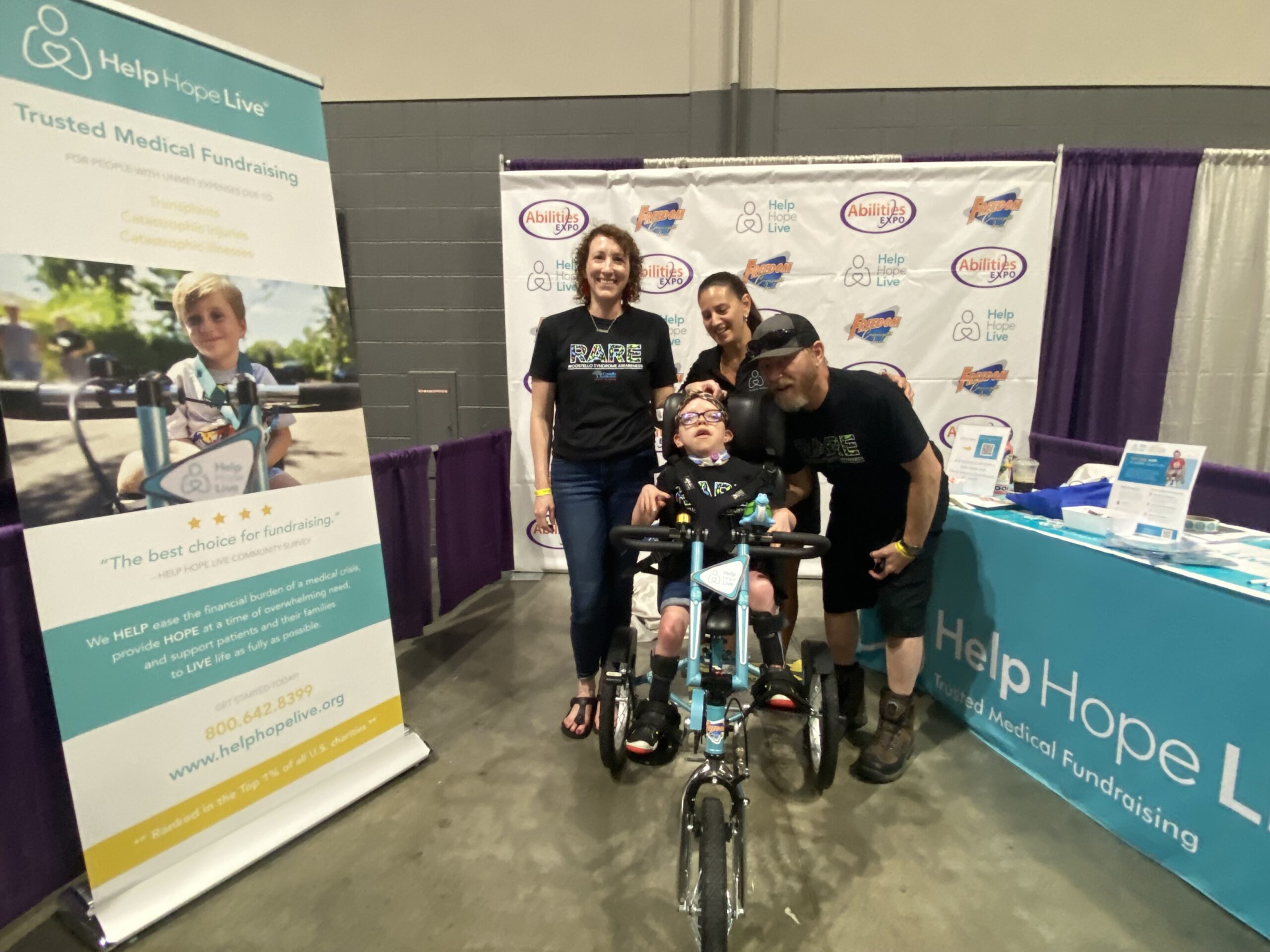 Anna-Stella lives with multiple significant health issues. Before she was born, Anna-Stella was diagnosed with Costello Syndrome, which leads to delayed development and both mobility-impacted and intellectual disabilities. At 28 weeks, she was diagnosed with spastic quadriplegia cerebral palsy.
Anna-Stella relies on a feeding tube and cannot walk, talk, or sit without assistance. She requires 24-hour care and medical monitoring.
Despite her medical challenges, today, the 11-year-old is no longer ventilator dependent and is a loving, thriving young girl with a big smile and a contagious laugh. She works extremely hard in physical therapy and is strong-willed and determined. As parents Jessica and Kevin Roberts put it, "She is non-verbal with a lot to say!"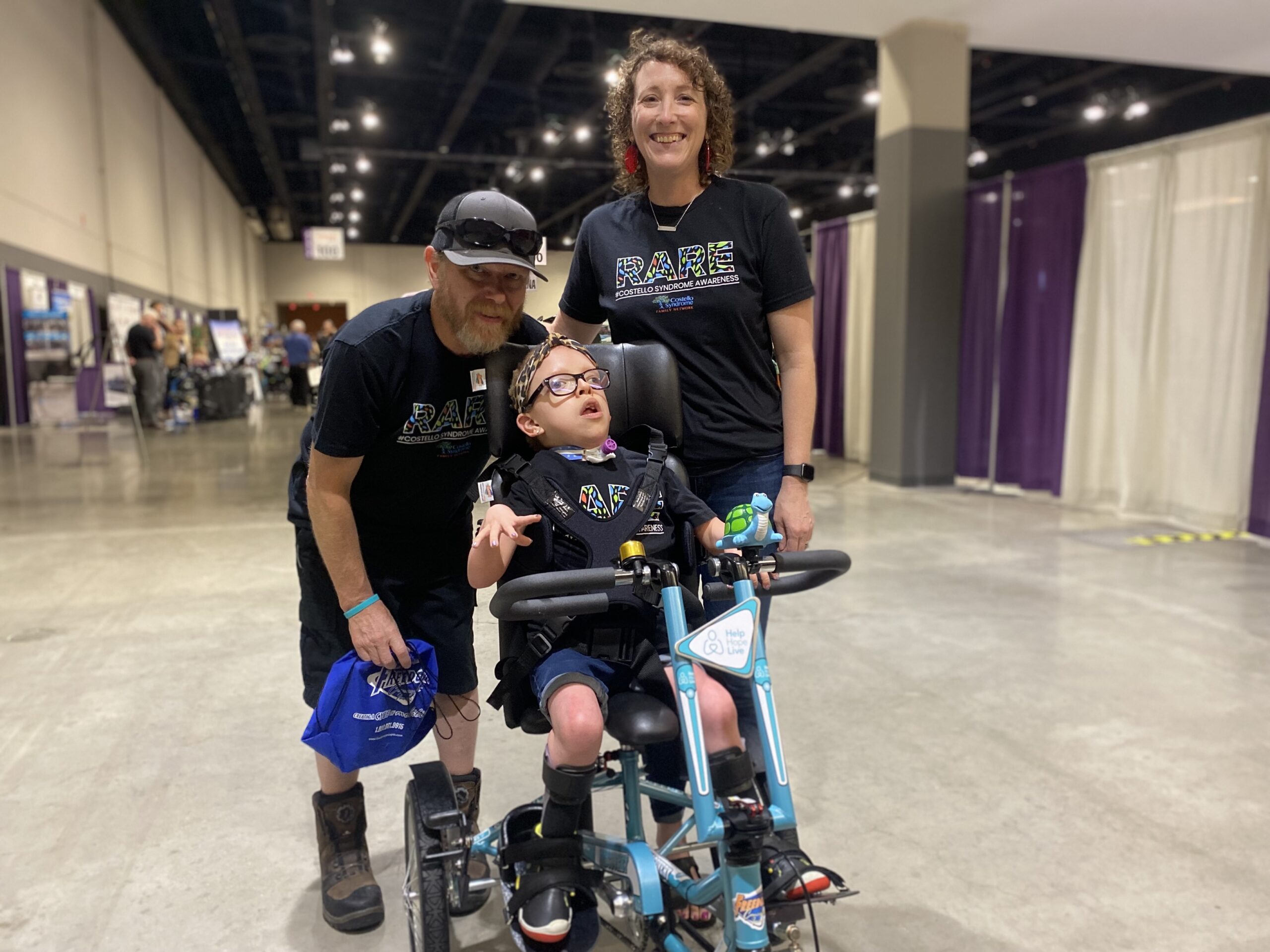 Anna-Stella loves Scouting, dance, 4-H, basketball, and baseball. She loves her dogs, family, and caregivers.
"She has a desire to belong and do what other children are doing—even if it means doing it differently."
This surprise bike will give Anna-Stella one more meaningful way to do just that. Anna-Stella's family will continue to fundraise with Help Hope Live for out-of-pocket essentials.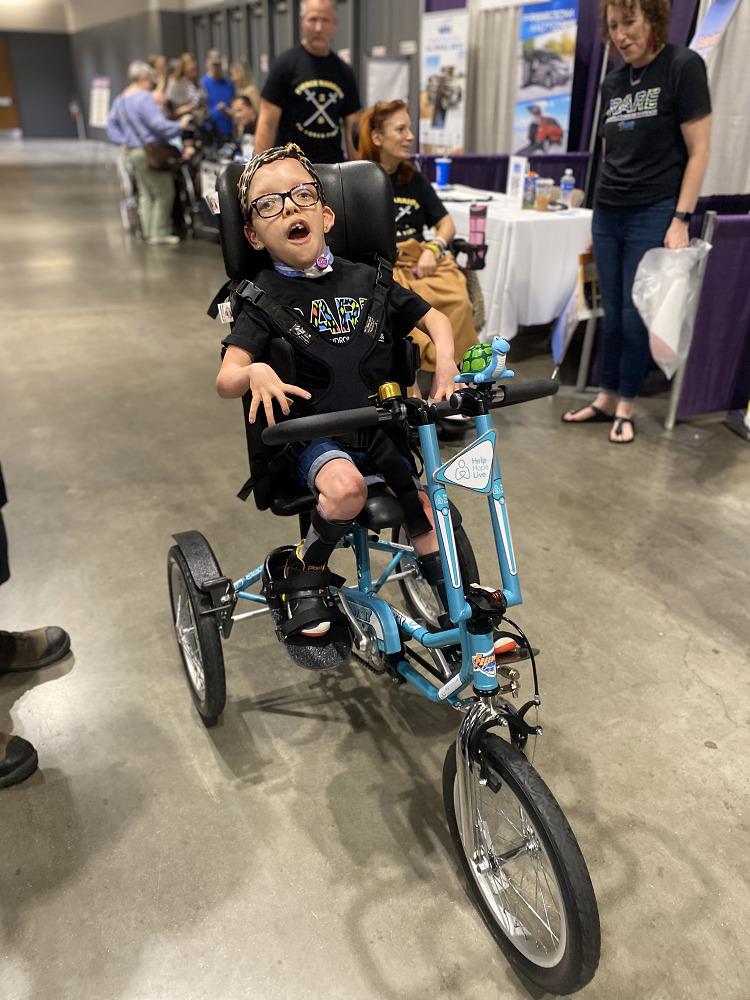 Client family meetings are always a huge highlight of events like this one. We got the chance to connect in-person with our client Nick Nigro and his mother, Lisa Nigro.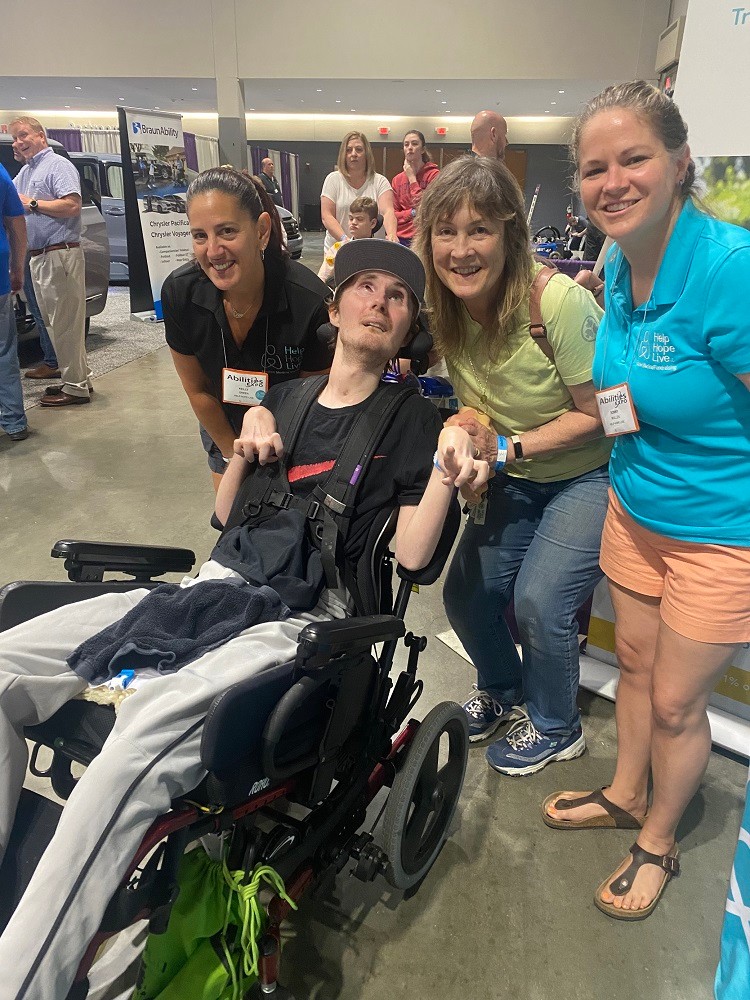 Nick's family began fundraising with Help Hope Live after he contracted the West Nile Virus in 2015, which led to sudden cardiac arrest and left Nick with brain damage at age 23.
At the time, his family was told that Nick would remain in a permanent vegetative state—but the strong-willed and determined young man emerged ready to fight for independence as he re-learned how to eat and communicate with assistance.
During a single day's emergency care, medical bills for Nick topped $349,000.
As Nick continues to depend on regular intensive therapy and around-the-clock caregiving, his family fundraises to help with a lifetime of medical and related costs.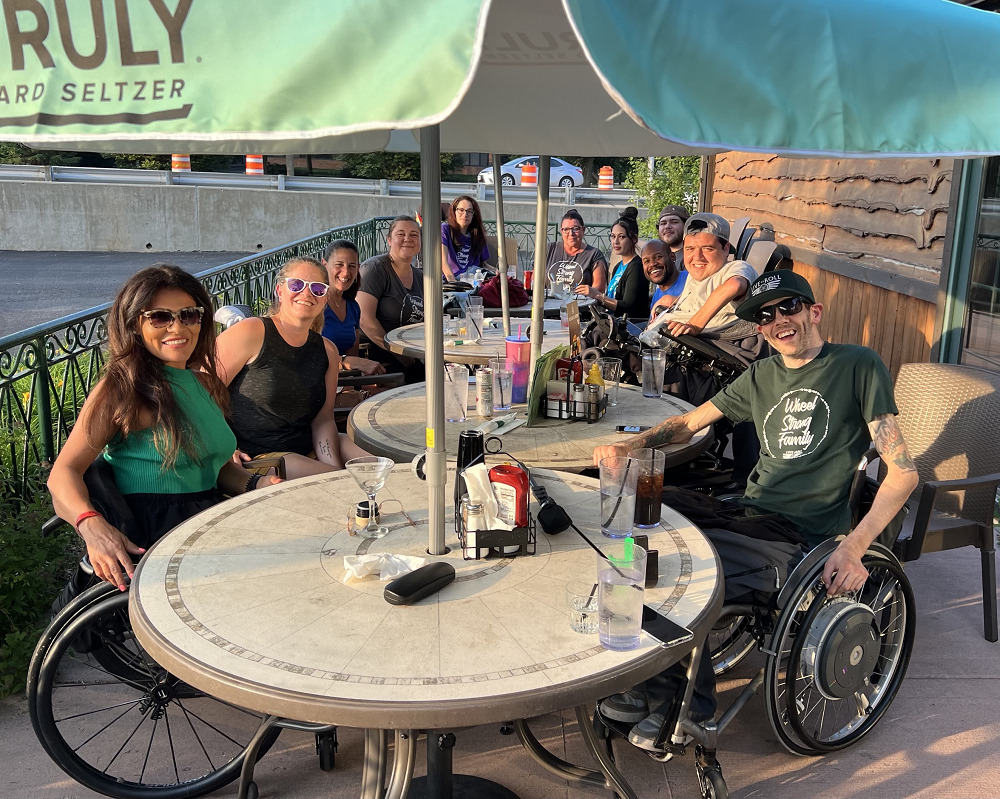 We rounded out the weekend by connecting with our friends at Live to Roll and Justin from W.O.W. Wonders on Wheels, provider of our biweekly accessible fitness Hope Talks. Great company!
We enjoyed a full house of engaged attendees at our Abilities Expo Chicago workshop on medical fundraising. We're so grateful for another opportunity to connect with both existing clients and individuals and families who might be able to benefit from our trusted medical fundraising.
Written by Emily Progin