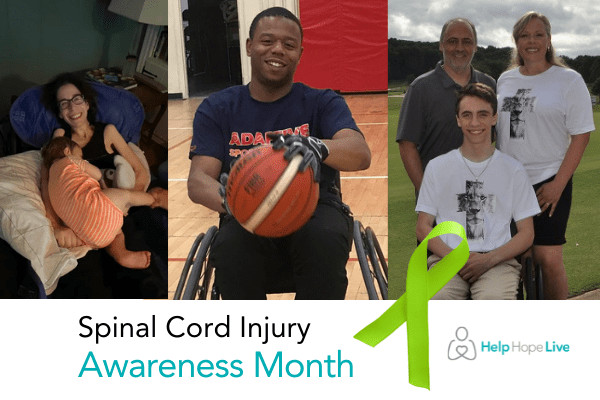 As we recognize Spinal Cord Injury Awareness Month, read about seven recent milestones celebrated by our SCI clients.  
Keep in mind that you can become a part of these clients' journeys by visiting their Campaign Pages to leave a Guestbook message or make a tax-deductible donation. Donate to our organization as a whole to help us sustain community-based fundraising for all SCI families.  
Lauren is Walking Tall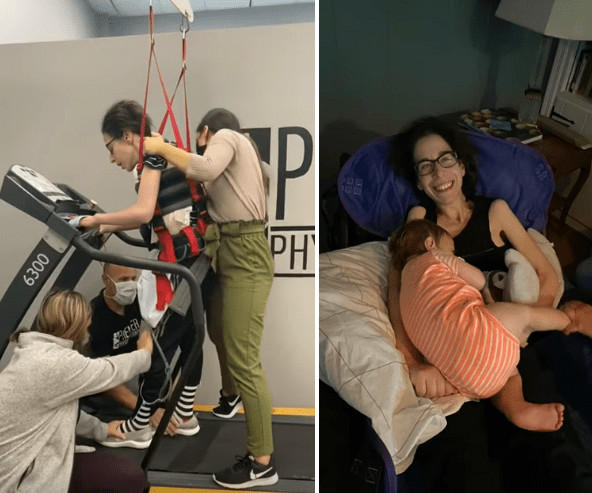 Mom of two Lauren Shmalo Berg sustained a spinal cord injury in October 2020 and became paralyzed from the neck down. A dancer, figure skater, and fitness instructor pre-injury, Lauren has dedicated herself to restoring mobility and maintaining her health through intensive exercise-based rehabilitation.  
In August, Lauren walked in a harness for the first time since her injury.
At the end of the video, she reveals a second amazing update: her youngest child just began walking, too.  
Tee It Up For Austin Raises $52k
"The Tee It Up For Austin golf tournament was a great success, raising over $52,240 for Austin's Physical Therapy!!!!! WOW!!!! THANK YOU to all who donated, sponsored, or participated in the golf tournament!! YOU ARE HEROES!!!"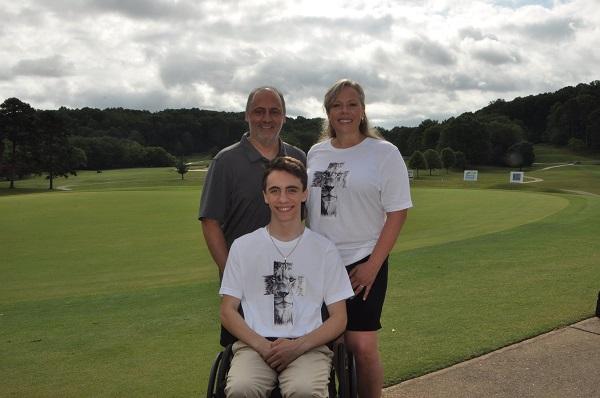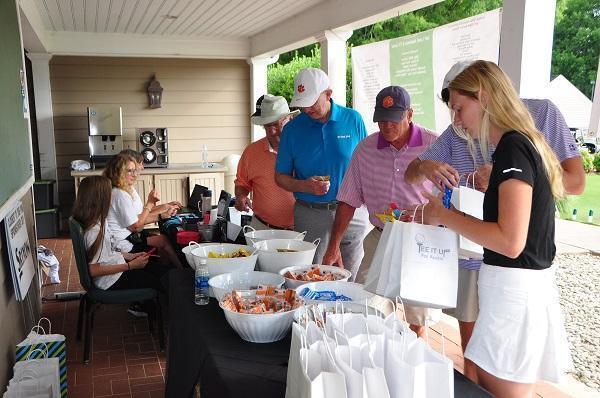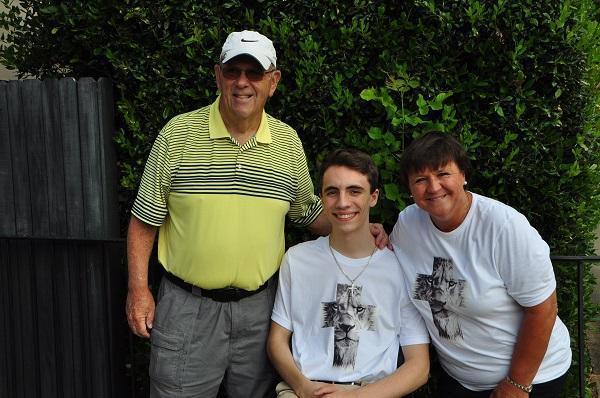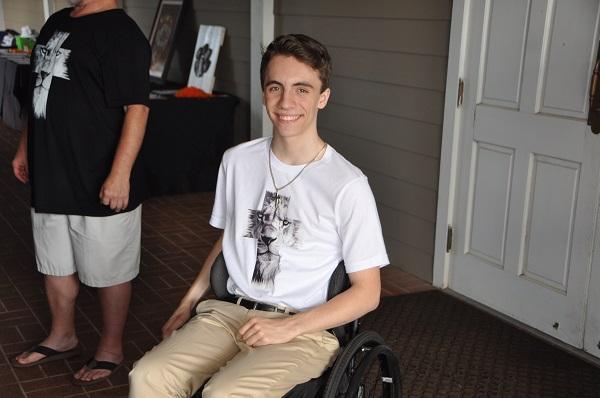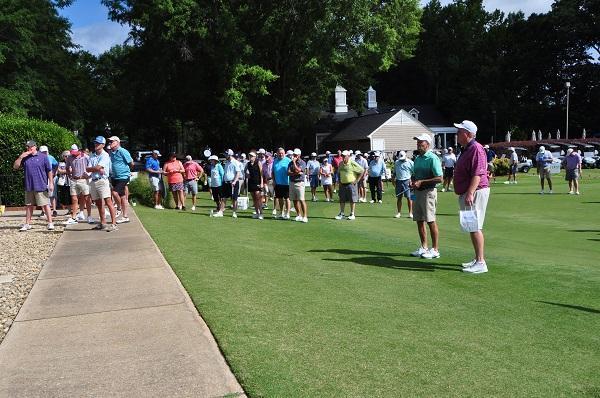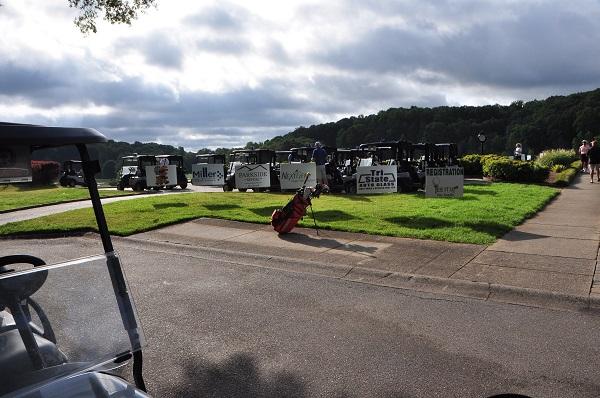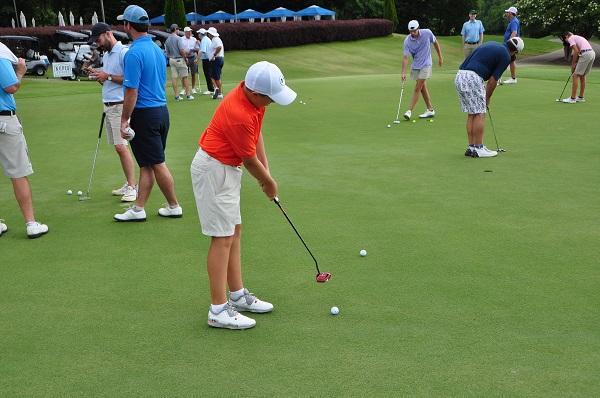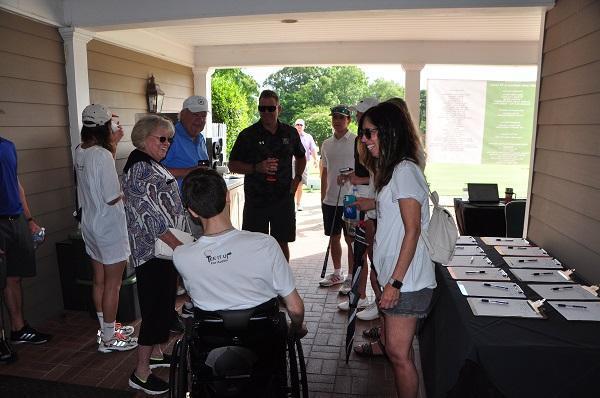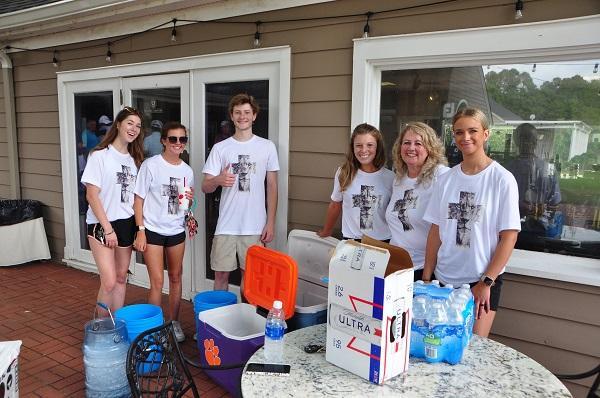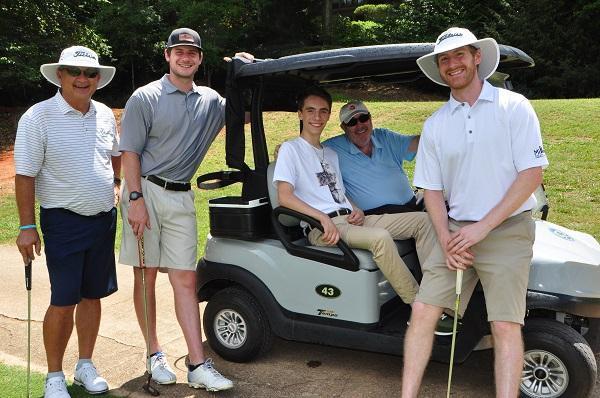 In August 2021, the community of 16-year-old Austin Somerville shared this good news about their most recent fundraiser.  
Austin was injured in May 2020 in a swimming pool accident. He approaches life after injury with determination, steadfast faith, and immense gratitude for all his community has done to keep his spirits lifted and his future hopeful.

Austin has been able to recover feeling and movement thanks to intensive physical therapy, including the ability to use a manual wheelchair and even a walker. However, at $100 per hour, this therapy is financially out of reach without assistance and is not covered by insurance, which makes fundraising a critical part of his future.  
Special Guest and Gathering Makes Huge Impact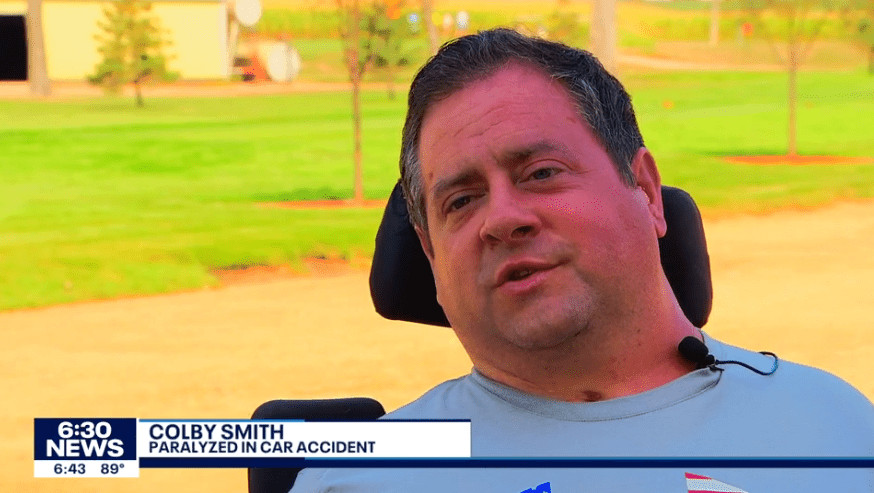 Another golf tournament that made headlines this August: Wheels for Colby in honor of Colby Smith. Living with paralysis since age 17, Colby hoped the golf tournament would support his ongoing fundraising quest to secure an accessible vehicle.  
A special guest made the Wheels for Colby tournament even more special: Lindsay Whalen, a two-time Olympic gold medalist, WNBA player, and basketball coach. Lindsay graduated from high school in Colby's class and played youth hockey with him.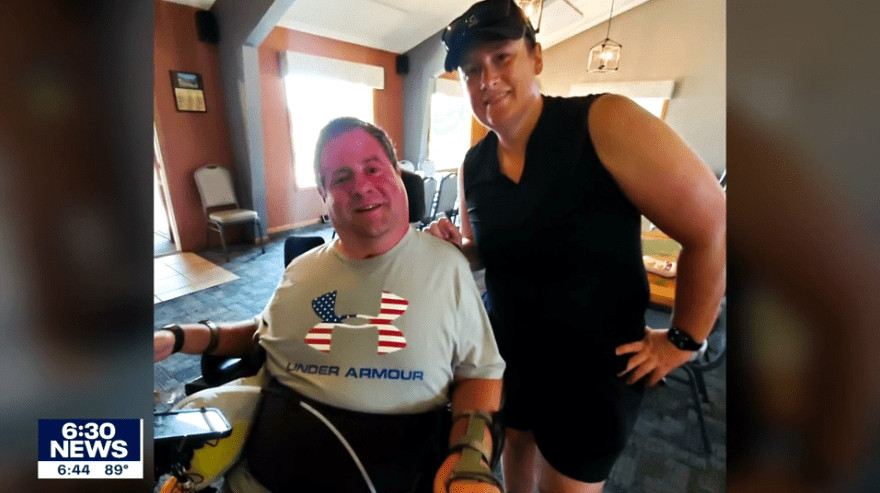 Said Lindsay:  
"With somebody like Colby, who is great and is really representative of the community, it's easy to see why so many people have gathered today."
The golf tournament raised $14,000+ in Colby's honor to get him closer than ever to an accessible van.  
Fundraising Fuels an Adaptive Athlete's Mission
In August, Michael Walthall launched his campaign with us to secure financial assistance five years after a shocking act of gun violence in Chicago left him with paralysis:

The impact of Michael's campaign won't just cover his immediate injury-related needs but rather help him work toward making a long-term impact. Michael is passionate about adaptive sports, crediting wheelchair basketball and other activities with being a central part of his process of finding hope again after injury. His goal is to help lift the barriers that stand in the way of participation for fellow adaptive athletes in Chicago.     
With his own needs met through fundraising, Michael will be able to extend his support, advocacy, and mentorship to other gun violence survivors in his community.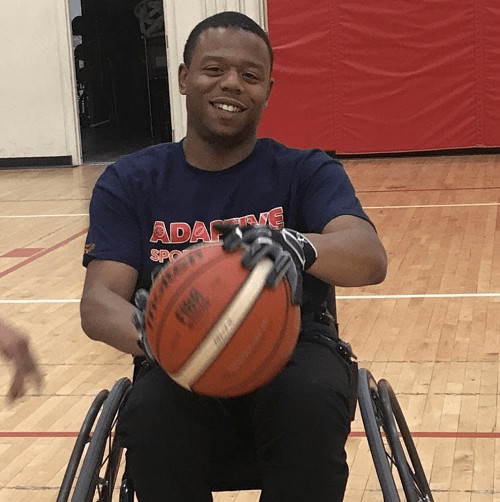 Taking to the Skies…On Wheels, With Twins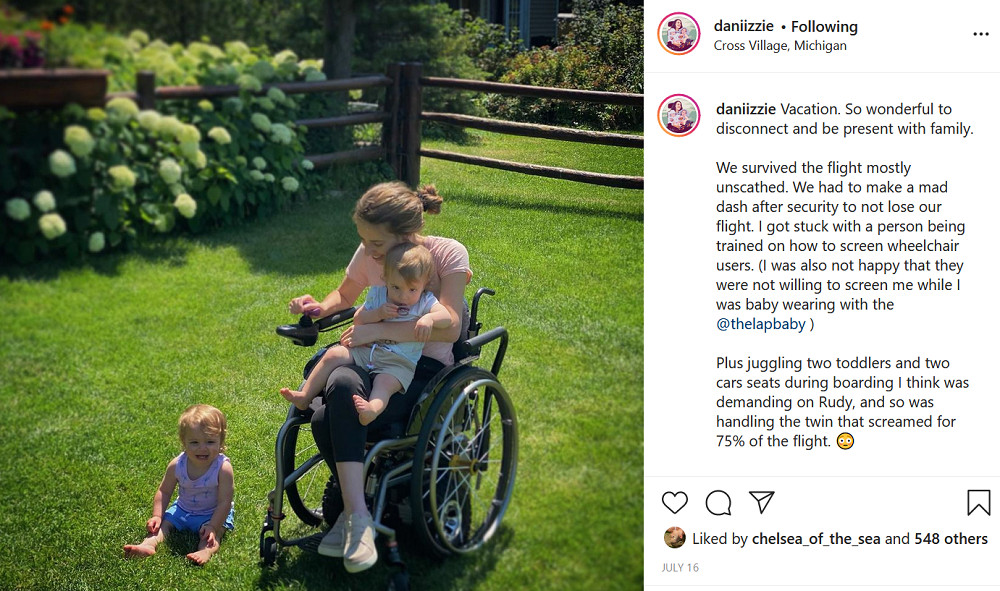 In July, Daniela Izzie took a flight for the first time with her twin girls. She used social media to document her experiences, including security screening challenges, fears about mobility equipment damage, and ingenious solutions to lighten the travel load—such as shipping a few must-have adaptive parenting items directly to her destination in advance.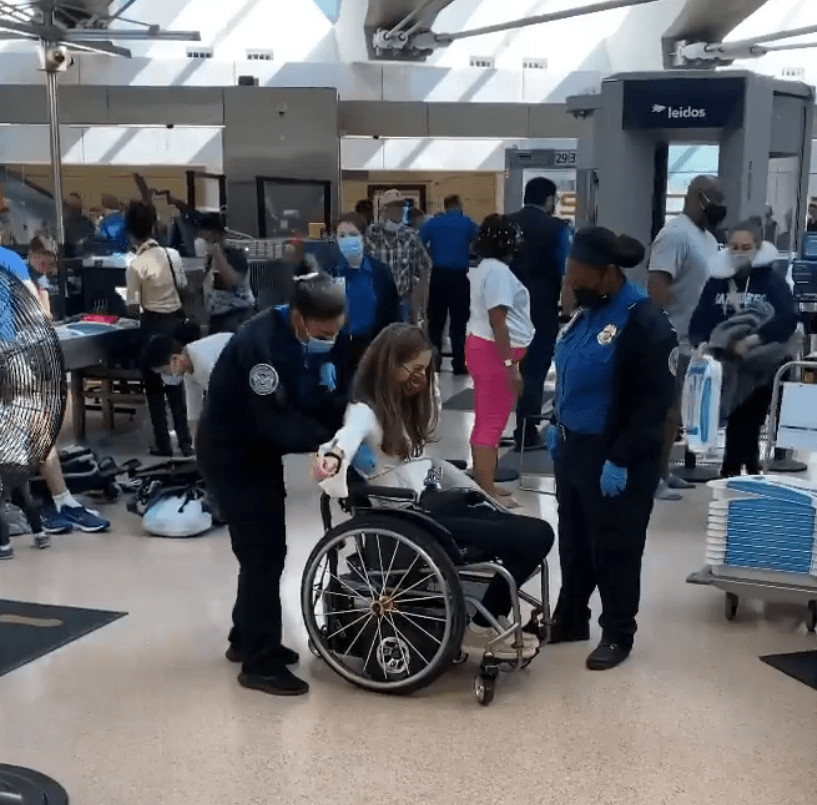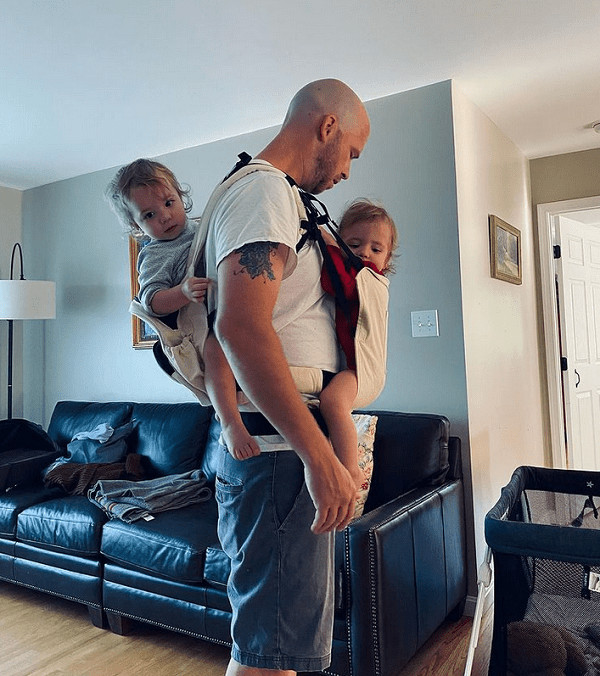 As a Brand Ambassador, Dani helps parents living with disabilities to find Help Hope Live and start fundraising campaigns to cover adaptive parenting essentials and other needs.   
PT Pics and Progress
"This is where all the generous donations you've given over the years go to. Your continued support will go a long way to my progress."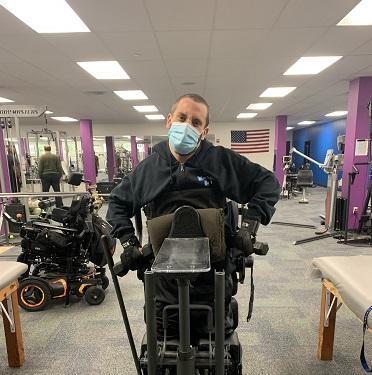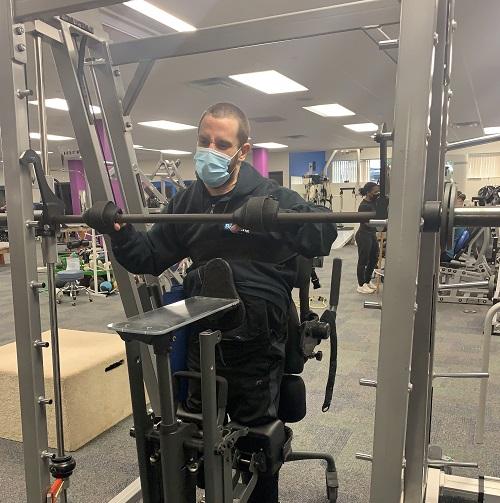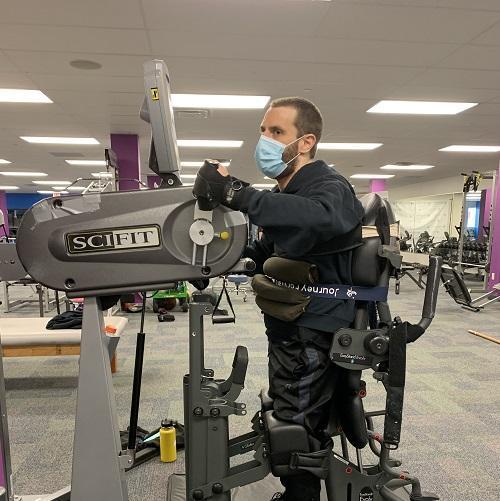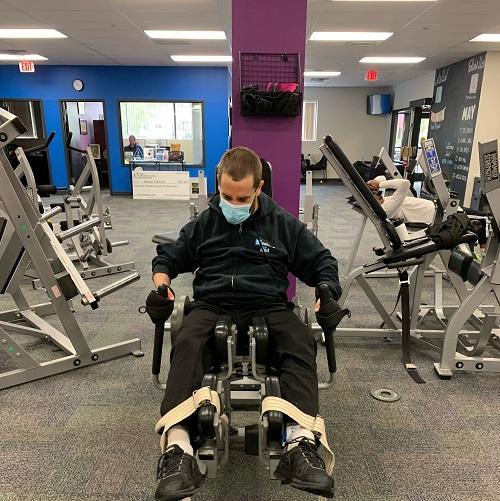 Thirty-five-year-old Justin Graceffa has been living with a spinal cord injury since 2007. We love the new physical therapy images he uploaded to his Campaign Page to help supporters understand the impact of their support. 
A Familiar Face on Film
"One person can change your life…"
We were excited to encounter a very familiar face (and voice) in trailers for the 2021 film Interabled: our Brand Ambassador Lauren Shevchek.  
The indie musical will illuminate ableism and homophobia as it captures the relationship between dancer Tim and director Charlie, played by Lauren. 
An Accessible Gift from "An Angel from Above"
"Yesterday was bittersweet: an angel from above donated his accessible van to us."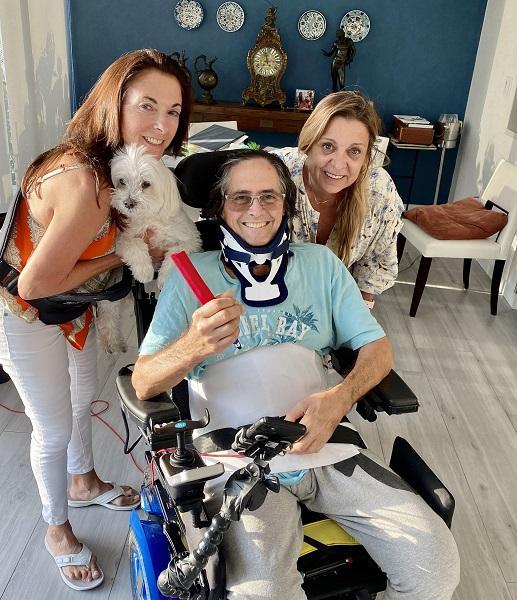 Sergio "Aquaman" Isreal Echeverria sustained a spinal cord injury in early 2021. In March, his family began fundraising with Help Hope Live for SCI-related costs, including home renovations for accessibility, a power chair, and an accessible van.  
Sergio's wife, Lisa, shared some incredible but emotional news: the wife of 56-year-old entrepreneur and disability advocate Shawn Adam Friedkin, who passed away in March, would be donating Shawn's accessible van to Sergio.  
"The second we looked at each other, we both just fell apart."
Lisa feels she and Sergio will be able to "keep Shawn's memories rolling to new places" with the van. Their hope: that a day will come when Sergio is walking again, and they can donate the van to another SCI survivor who needs a hand.   
The van will become a critical part of Sergio's life, allowing him to access ongoing physical therapy, the Florida waters he loves, and ongoing advocacy efforts, including a passionate push to make beaches accessible:  
"This is our goal: to live a life without limits."
SCI Awareness Month Continues
Stay tuned throughout the month for additional stories to celebrate Spinal Cord Injury Awareness Month—subscribe to our Latest today! 
Written by Emily Progin