Fall updates are here! Learn about upcoming events, GivingTuesday, fundraising tips, and news and views from our community of hope.
Want more frequent updates from Help Hope Live? Subscribe to our Latest blog to get our top stories first.
First 100 Days After a Spinal Cord Injury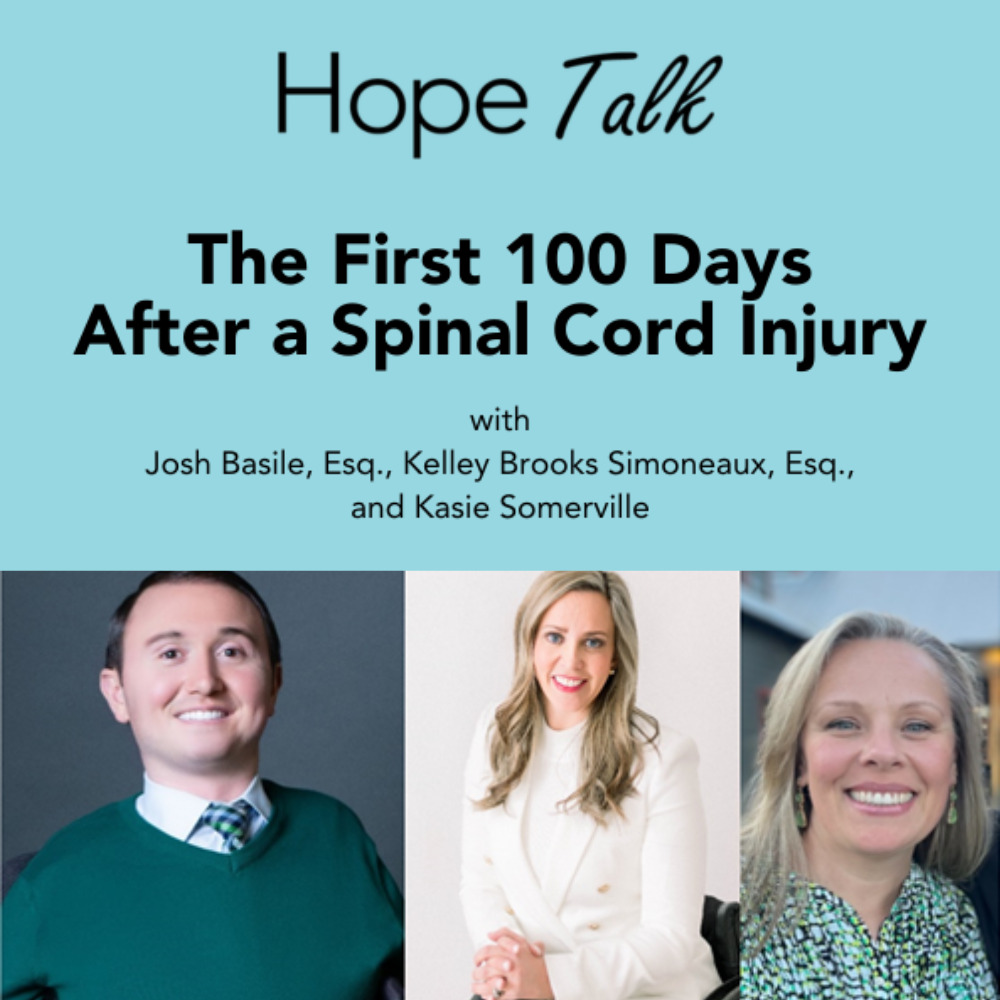 Join us on Tuesday, September 12 at 3 p.m. ET for a free Hope Talk about the first 100 days after a spinal cord injury.
This Hope Talk will feature in-depth firsthand perspectives from Josh Basile, Esq. from SPINALpedia.com, Kelley Brooks Simoneaux from The Spinal Cord Injury Law Firm, and Kasie Somerville, mother of our client Austin Somerville.
GivingTuesday Is November 28!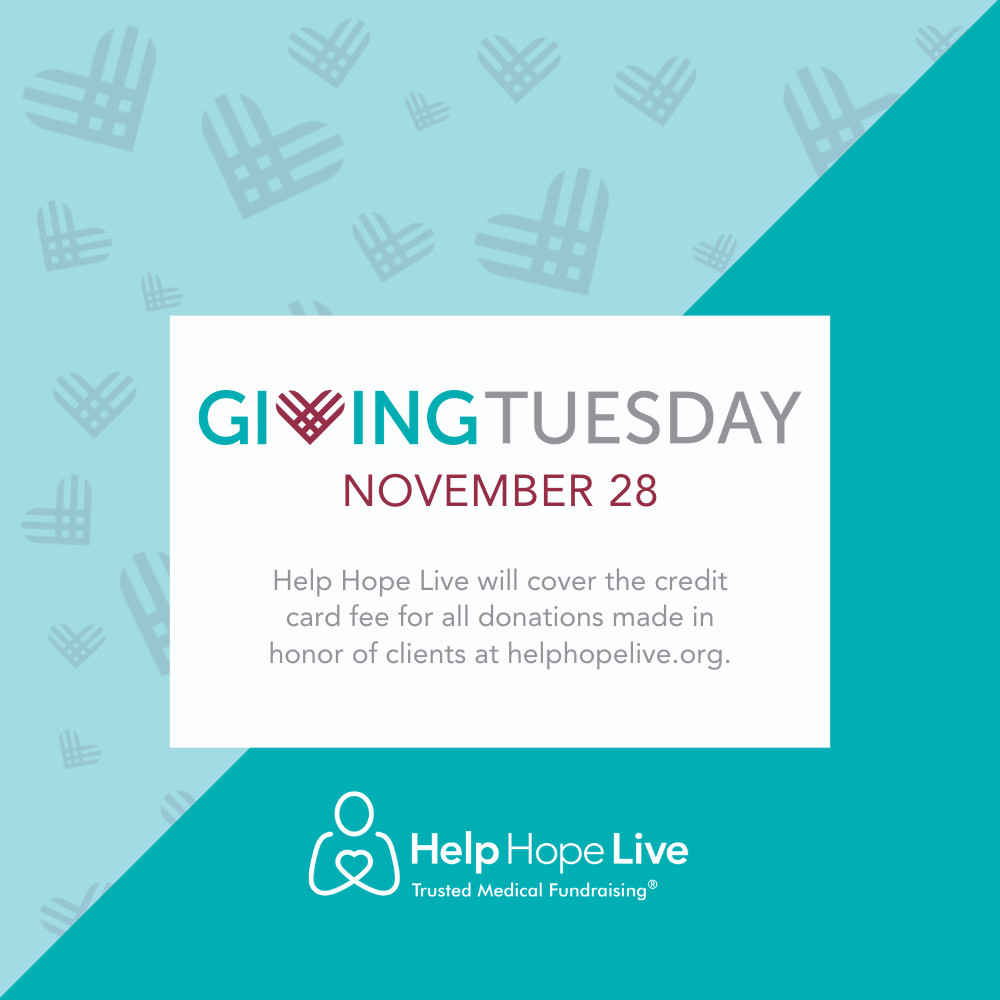 Are you ready for Help Hope Live's single largest giving day of the year?
GivingTuesday returns on Tuesday, November 28!
Between midnight ET on Tuesday and 3 a.m. ET on Wednesday, November 29, we will cover the credit card fee for all online donations made in honor of any Help Hope Live client at helphopelive.org.
Save the date—and look out for emails from us in September with details from your Client Services Coordinator and our complete 2023 GivingTuesday Toolkit.
Other Announcements
Reminder: our summer hours end this Friday, September 1.
Our normal business hours are Mondays through Thursdays 9 a.m. to 6 p.m. ET, and Fridays 9 a.m. to 5 p.m. ET.
Our home offices will be closed this Monday, September 4 in observance of Labor Day.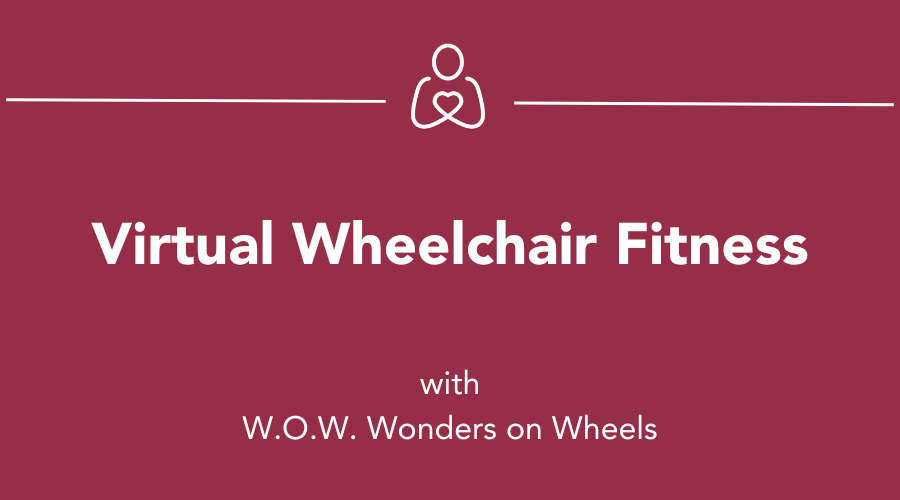 Don't forget to register for our bimonthly virtual wheelchair fitness classes! These free classes are designed for anyone who uses a wheelchair. You're welcome to enjoy high-energy fitness and fun with us regardless of your fitness level, ability level, or age.
Fundraising Tip: Sharing Your Campaign on Facebook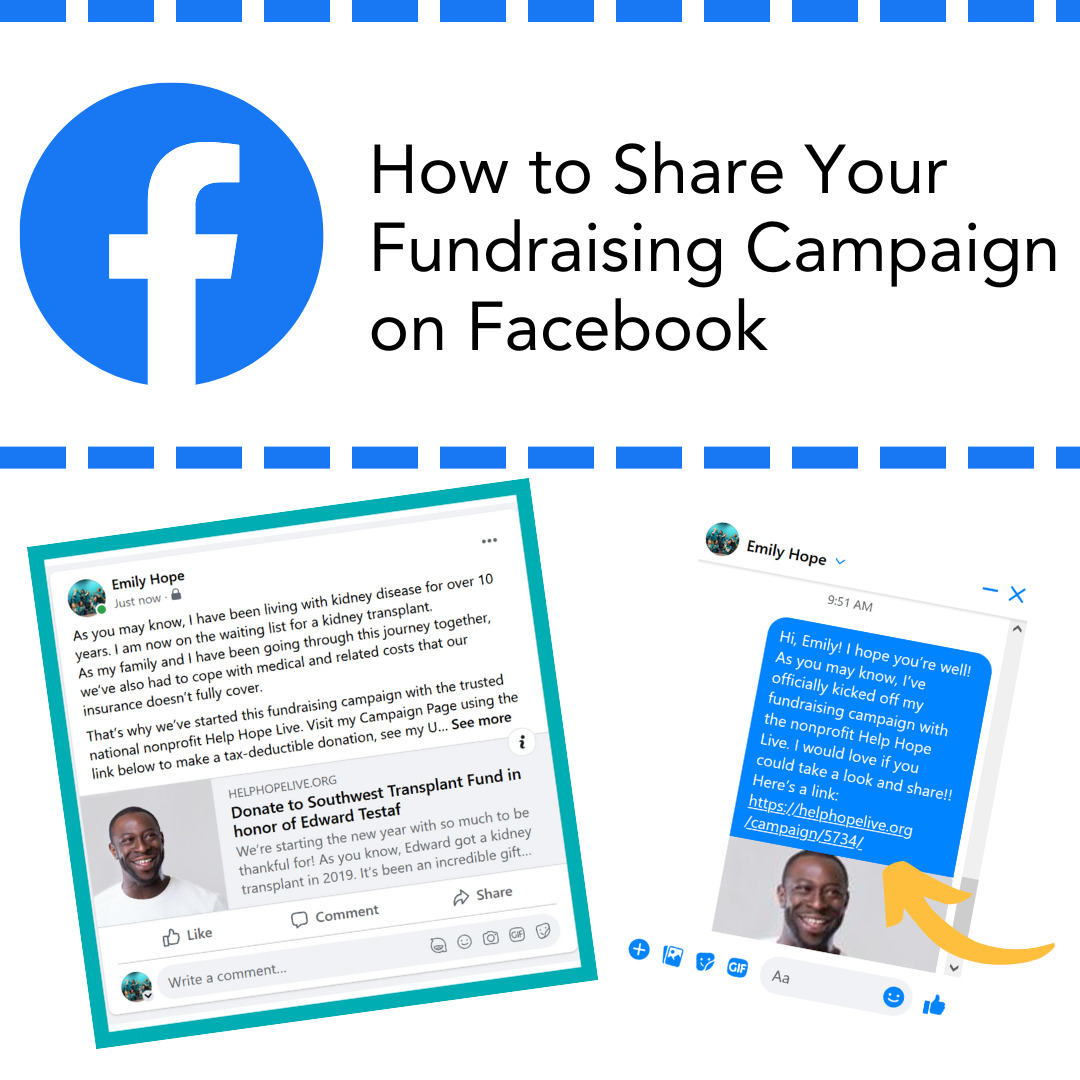 In our new Facebook sharing guide, you'll learn two easy ways to share your fundraising campaign on Facebook, get sample posts and Messenger messages, browse our top tips for Facebook sharing, and read real client FAQs about fundraising on Facebook.
Brush up on your Facebook fundraising skills today, and reach out to your Coordinator for personalized social media sharing tips.
In Case You Missed It…
A roundup of stories, tips, and Voices of Hope from our Latest blog:
"You can begin supporting and mentoring others immediately after a spinal cord injury. You can bring others together and help them realize that they are not alone."
Client Ambassador Josh Basile, Esq. is a perpetual advocate, mentor, and mentee within the paralysis community. Learn why he believes advocacy and peer support can start on Day One after a life-changing injury. Read Now
"A disability can impact every aspect of a person's life. Being able to be mobile and feel independent are life-changing for me."
Hear from client Ambassador Stephany Golden about the past eight years after his spinal cord injury, from his relationship with his community and his faith to his experiences  facing challenges and embracing fundraising. Read Now
"He gave me a gift of life."
If you catch sight of Washington Commanders #55 this season, you may not realize the deep connection KJ Henry has to our nonprofit and the transplant community. He raised over $100,000 for Help Hope Live in honor of his father to help fund a life-saving kidney transplant. Read Now 
28 Help Hope Live families have celebrated the gift of life since June 1, 2023.
Did you or a loved one get a transplant since you last connected with us? Let us know—we want to celebrate the gift of life with you.
Get ahead of the match!
As you prepare for GivingTuesday, you might hear about matching donation opportunities from Facebook/Meta through Facebook Fundraisers.
Stay ahead of the game by learning about these guidelines before you start your GivingTuesday social push:
What a summer! Let's take on fall fundraising together, from GivingTuesday to end-of-year-giving and beyond. Keep in touch and let our team know how we can support your fundraising plans.
Written by Emily Progin