Help Hope Live client Rob Drescher was born with a rare disease. As an adolescent, a large lesion eroded his spinal cord, leaving him with a paralyzing spinal cord injury. We spoke to Sharon Drennan, Rob's mother, about how community support directly impacted her family.
EDIT: Since this article was published, Rob got his Indego!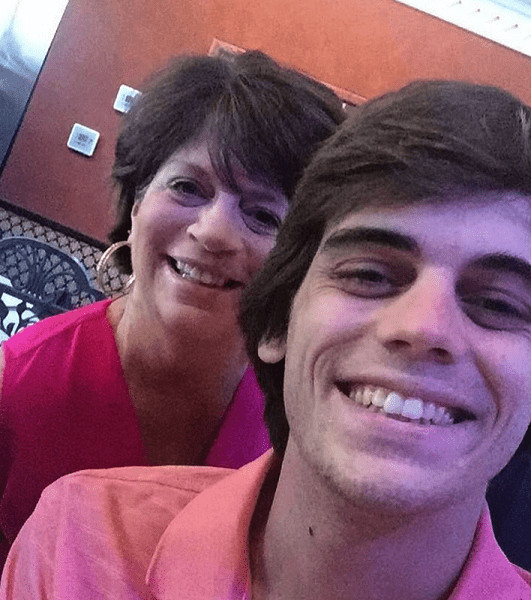 How has community support changed Rob's life?
Rob's spinal cord injury occurred when he was just 14. He had a gang of friends in our neighborhood who went to school, hung out, rode the bus, and did everything else together. That group of friends was instrumental and necessary in his early transition to life with a (wheel)chair.
They made sure that nothing was an obstacle for Rob. When you're a young teenage boy, you don't want to be stuck at home with your mom. I never had to ask them—they never forgot about him for a second. Whether they were going to a party, a game, or a school dance, Rob was there, and I never had to worry.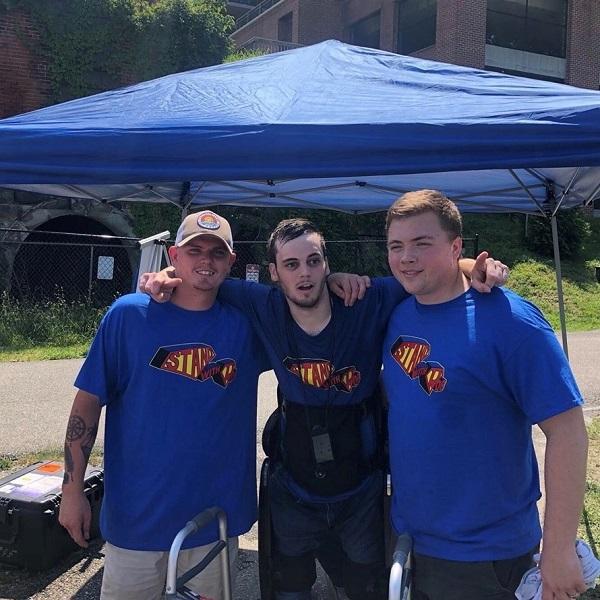 If the building wasn't accessible, they would pick up his chair. After a day out, they'd bring Rob back and his wheelchair would be muddy and dirty. They'd look at me and say, sorry! How could I be upset with them? They let my son experience a normal teenager's lifestyle.
To this day, I hear stories—often of things I probably shouldn't have known about—of that time of his life. Today, one of those friends is his roommate and one just got married (Rob was in the wedding). That group represented the starting point of Rob's support community—without them, I don't know if he would be as independent or as happy.
Community support has made a big difference in Rob's athletic connections, too. When Rob was injured, his relationship with sports was one of the biggest changes for him. Suddenly, his lacrosse teammates were out on the field every weekend and he wasn't. We partnered with an adaptive sports organization here in Virginia and found folks who were playing wheelchair lacrosse in other parts of the country. We decided to hold a weekend wheelchair lacrosse clinic event.
Today, we have a local wheelchair lacrosse team that practices twice per week and travels around the country for tournaments—it all started with one shared goal. That's the power of a community in action.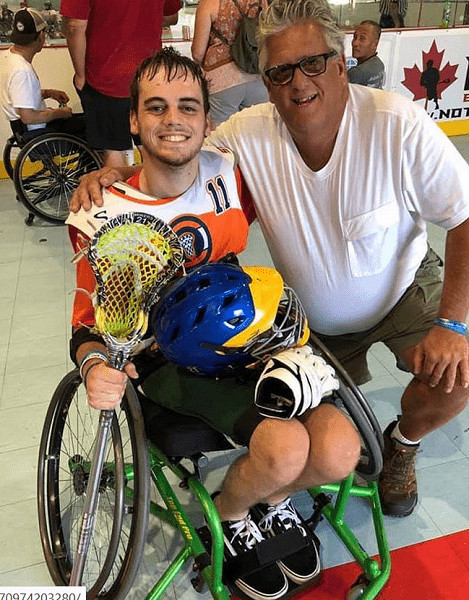 Where can SCI parents turn for support and understanding?
Rob was injured 10 years ago this December. During the past decade, I've become closely involved with organizations such as United Spinal and SCI family support community such as Warrior Momz. Kay Ledson, the founder of Warrior Momz, had moved her son, Josh, from Australia to the U.S. to pursue activity-based therapy. She had such a strong hope and belief in this restorative therapy, having witnessed it's impact firsthand in Josh's life, that Kay wanted to help other SCI families experience the benefits. I invited her to stay with me as she made her 3,000-mile Warrior Momz Walk across America to raise funds and awareness for therapy, which is often not covered by insurance.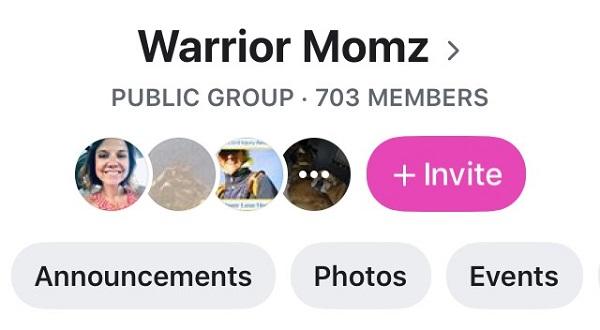 Just today, I saw a Warrior Momz group post from a mom whose daughter has such a high level of injury that she can't breathe or talk on her own. This mother truly did not know where to turn, but immediately, there were countless people reaching out to her and sharing their stories with her. She now realizes she is not alone. I am proud and honored to be part of the Warrior Momz community, and I believe that social support can make all the difference to SCI families.
When did fundraising first enter the picture for you and Rob?
At the first Warrior Momz advocacy event in D.C. to commemorate the end of Kay's walk, I met Help Hope Live staff members in person, and I was impressed and inspired by their commitment to the spinal cord injury community.
What is Team Rob fundraising for today?
Laura Owens, mom of SCI survivor Orion Owens, and I became good friends, and she and other Warrior Momz began discussing how we could use fundraising to help support our children. Help Hope Live became a central piece of that conversation. A few of us started Help Hope Live campaigns around the same time, many with the goal of fundraising for activity-based therapy costs.
Rob's goal is to get upright and walking with the help of a robotic walking system called an Indego, so we decided to focus our Help Hope Live fundraising efforts on that equipment. Right now, the equipment is only available to Rob in a therapy setting because of its high cost. He uses it twice per week for an hour each session.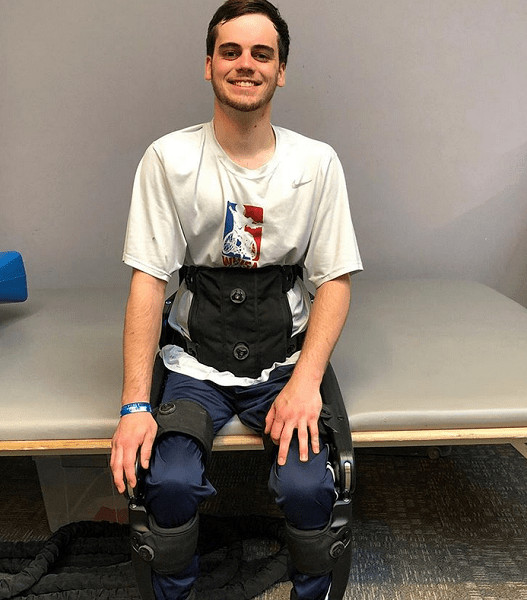 He has seen incredible gains in his health and wellbeing just from that limited window of usage.
One example: he has had a pressure sore for five years. Recently, when we met with his wound doctor, the medical team was shocked: the pressure sore has finally closed up—a breakthrough that can be attributed to him being upright in the Indego. He is experiencing better circulation and improvements to his bowel and bladder management program.
While the device is expensive out-of-pocket, when you compare the cost to all the expenses that we have incurred without it—including wound care and associated hospital stays—the return on that cost is crystal clear.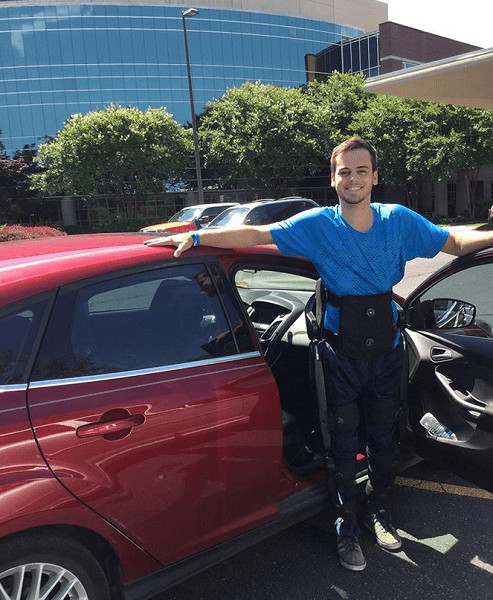 Rob spending time upright and walking with assistance is a core part of physical therapy and recovery. Insurance should cover these costs for all spinal cord injury survivors. We will continue to advocate, with other Warrior Momz, until this coverage is a reality.
We started our Help Hope Live campaign in April 2019, and since then, we have raised $30,000 in honor of Rob towards our $90,000 goal, which we hope to meet in time for Rob's 10-year SCI anniversary this December. We have several fundraisers planned, including a Halloween costume party and a music festival and barbeque.
What makes a fundraiser successful?
My number-one piece of advice for fundraising is, assemble your team. You cannot do it alone.
Our highest-raising event was a simple trail walk fundraiser. The reason the fundraiser was so successful was because I knew that I needed to form a network of people willing to devote their time and skills to the cause.
For example, I have a friend who is detailed and highly organized—she agreed to operate as the secretary of our group, updating us with notes and a complete agenda for each meeting. A friend in marketing created a website, Facebook events, and other digital outreach materials. A local reporter friend got us press coverage. One friend who is hyperlocal and knows everyone jumped into action to get donations and support from local businesses, restaurants, artists—you name it, she knew someone who could help.
Time was another key consideration. Everyone contributed how they could, when they could, but we also enlisted the help of several friends who are retired—in other words, they had even more time to contribute to our efforts.
It totally worked. Everyone brought their unique skillsets to the table. Not everyone has the skill or ability to, for instance, go out and ask for donations. Someone else may be totally comfortable doing that, but not very well-equipped to post updates on social media. We filled in the gaps for each other.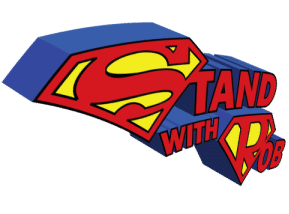 We began to call ourselves Team Rob. Today, we have six core team members who each bring in additional volunteers as we need them.
Fundraising is a lot of work, and it's time consuming, but it's fun and rewarding, too.
Do you think people appreciate the opportunity to get involved in fundraising?
One thing I've learned is that people want to help. I've had friends-of-friends brainstorm fundraising ideas on their own and bring them to us. They seem to love finding unique ways to get involved. Recently, I was out to dinner with friends and, out of the blue, they walked up to the owner of the restaurant to ask about holding a percentage-of-sales fundraiser.
Because fundraising and helping out is already on their minds, they find ways to fit in and contribute, and they invite their friends to join in, too. It's an amazing thing to realize that fundraising is not centered on our family and Rob's needs. It's no longer just about our close-knit community—it's much bigger than that.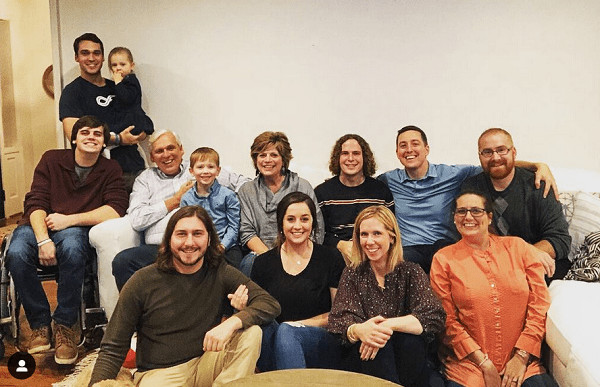 Why was it important to you to fundraise with a nonprofit like Help Hope Live?
We learned quickly that our supporters wanted to know not just why but how we were fundraising. They spent a lot of time on their own reading about Help Hope Live and how the nonprofit operates. Several came back to us and said, "I'm so glad you picked Help Hope Live for fundraising!" Because Help Hope Live does such a good job at what it does, we were able to secure the credibility and confidence that our supporters were looking for.
Then there's the financial accountability aspect. The fact that I don't have to manage the funds, and no one is writing out a check directly to Rob, has been a tremendous advantage to us and it has made our fundraising journey easier.
Everybody at Help Hope Live is extremely responsive when I reach out with questions. The website is fantastic—it explained fundraising so well that I would print out whole pages to bring with me to Team Rob meetings. Start to finish, it's been an incredibly smooth process.
We even recommended Help Hope Live as a resource to Indego. Today, Indego lists Help Hope Live as a resource in the insurance coverage portion of its FAQ!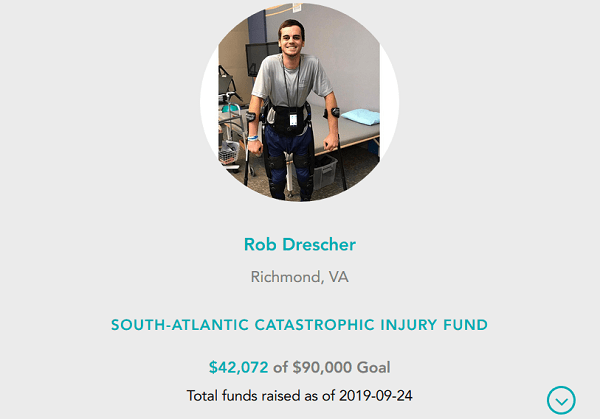 How do you avoid feeling ashamed or uncomfortable about asking for help from the community?
I got over the initial shame of asking for help in a few ways.
One was beginning to share the honest truth about our experiences. I'm lucky that Rob is open and comfortable with sharing a lot of things about his life with the world—things that others may not be as comfortable sharing openly. That openness allows us to show others that our need for help is genuine.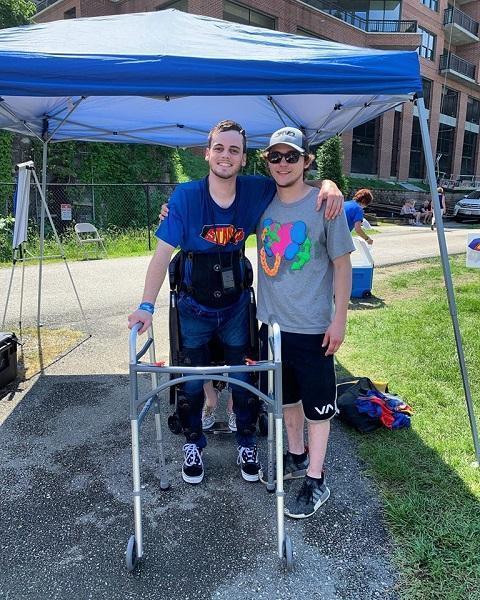 Honesty unlocked another way to feel less ashamed about asking for help: when you are honest about your experiences and your struggles, other people WANT to help. Once we began opening up to our community, I found that I didn't even need to ask anymore. It's okay when people can't or don't donate, too—they find a million other ways to make an impact.
One of the women from my neighborhood who attended our first Help Hope Live fundraiser came up to me and said, "Thank you for sharing your story and your mission with our community, because it brought us together in a way that we've never come together before." When I heard that, I cried—and I knew with certainty that we weren't begging, pleading, or draining anyone.
People are already looking for ways to help others. Fundraising provides them with a way to do just that, and to receive joy in return as they share their blessings, talents, and advantages with others in their time of need.
Have you seen Rob's independence evolve over time?
Rob continues to surprise me with his capacity for strength and independence. He enrolled in college and he works part time, but I witnessed the biggest change when he moved into an apartment with his roommate. Him moving out of the house was an eye-opener for both of us.
Because he was out of the house and away from me, he found brand-new ways of doing things—things I did for him without even thinking about it simply because I was there. Rob would call and say, "Mom, guess what I did this morning?" He was always reporting on things that I used to help him with, whether it was getting out of the shower or cooking a meal on his own.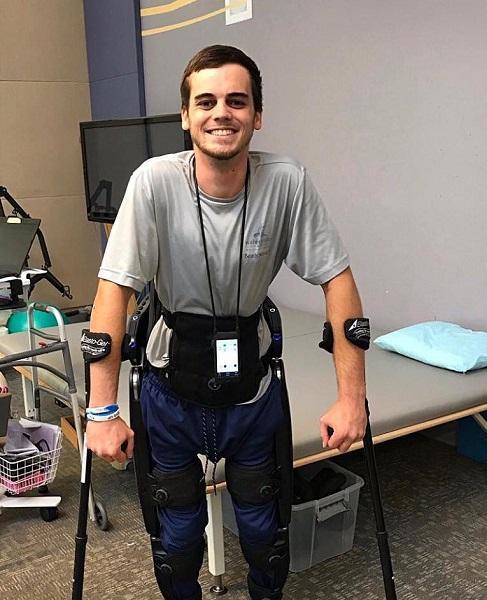 What would you say to families who want to help their kids unlock that kind of independence, too?
I had to learn early on that as a parent of someone with a spinal cord injury, you are thrust into a situation with medical professionals who seem to be speaking another language that neither you nor your child can understand yet. Start asking questions and getting involved early on. I didn't want Rob to get left behind. Collaboration is critical, or you'll be uninformed and unable to fully support your kid's journey towards independence. Find your community of support and lean on resources that can help you, whether an online support group, a nonprofit like Help Hope Live, friends and family, or all of the above.
Another good tip: just ask. Rob is in the community pool every weekend—the facility installed a lift simply because we requested it. All it took was thinking, adapting, and asking. Often, you'll find that people are good, and they want to help, especially when it comes to providing for people who have unique needs.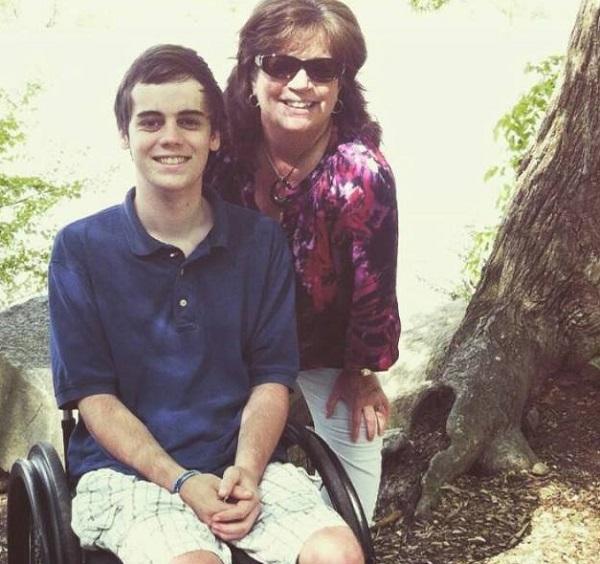 You can follow Rob's quest to walk and stand with an Indego at helphopelive.org and standwithrob.org. If you haven't started your fundraising journey with Help Hope Live yet, get started here.
Written by Emily Progin