On Friday, July 23, Help Hope Live partnered with the Flyers Alumni Association once again to give a special kid the gift of a lifetime: a customized Freedom Concepts adaptive bike.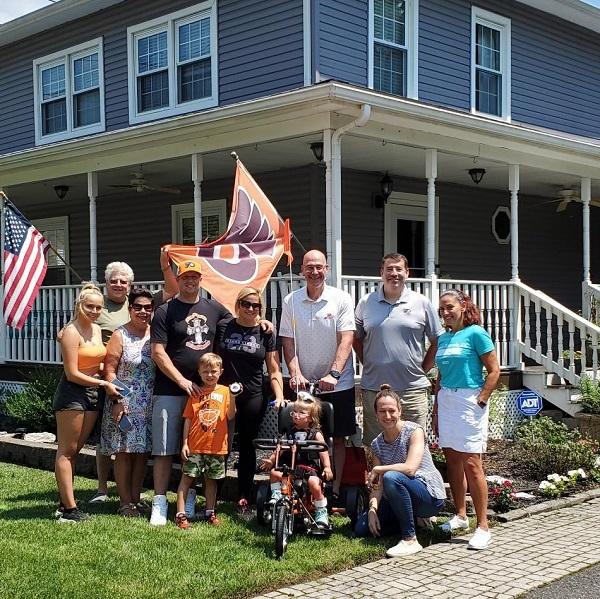 Diagnosed with complicated medical challenges before she was born, Anastasia Rose Condon spent her first 127 days in the NICU. Now three years old, Anastasia spends most of her days pursuing physical, occupational, speech, aquatic, hearing loss, and vision loss therapies.  
Parents Ashley Caruso-Condon and Robert Condon say, "Anastasia loves therapy and works very hard in all of them." Some of her favorite weekly sessions are with Project Walk—while the program has the potential to significantly impact her mobility and wellbeing, insurance refuses to cover it, leaving her family on the hook for hundreds of dollars per session. 
While she lives with ongoing medical challenges, regular specialist visits, and surgeries, Anastasia's life is much more than her medial challenges. She loves to smile, watch Peppa the Pig, feel the sunlight on her face, watch the birds, and laugh with her big brother, Bobby. 
An adaptive bike can be a significant out-of-pocket investment for a family. We knew we'd see this little girl and her family light up when they received a beautifully customized Flyers-themed bike of their own.  
Said our Executive Director Kelly L Green:  
"Today was a magical day. When we got there, we were greeted by immense gratitude and the most adorable smile from a little lovebug who refused to get off her new bike and simply kept signing, 'More!'"
While we hope the bike will brighten Anastasia's day-to-day, we know that for a family like hers, out-of-pocket medical costs are a constant concern. We've partnered with the Condons to establish a tax-deductible online fundraising page in Anastasia's honor where they can receive ongoing support and hope from their community.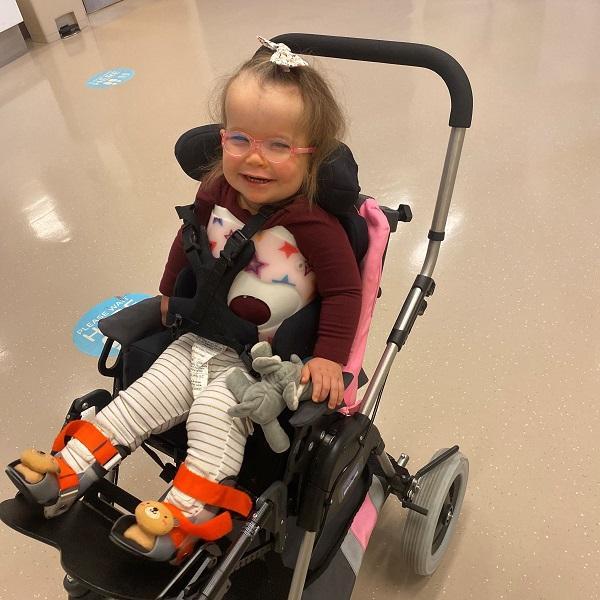 "Thank you! We have no words!! We are grateful we found you and can't wait to grow with you all!! Anastasia is so happy."
See our previous adaptive bike recipient families:  
Anthony's "best day of his whole life" 
Written by Emily Progin