There are millions of Americans living with a catastrophic injury or illness that affects their mobility. For these individuals as well as their loved ones, caregivers, and communities, "mobility" is more than just a word.
For some Help Hope Live clients, mobility means independence, freedom, or adventure. For others, it means physical comfort, safety, or better health. Based on how significantly mobility intersects with our clients' daily lives, each May, we celebrate a simple fact: mobility matters.
National Mobility Awareness Month is here, and we're flooding your feed with stories that show why mobility matters—and, in many cases, why it's nearly impossible to achieve mobility after an injury or illness diagnosis without financial help.
To kick off our celebration, here are nine new stories of hope from our community, including plenty of mobility milestones.
A New Prosthetic Leg for Carolanne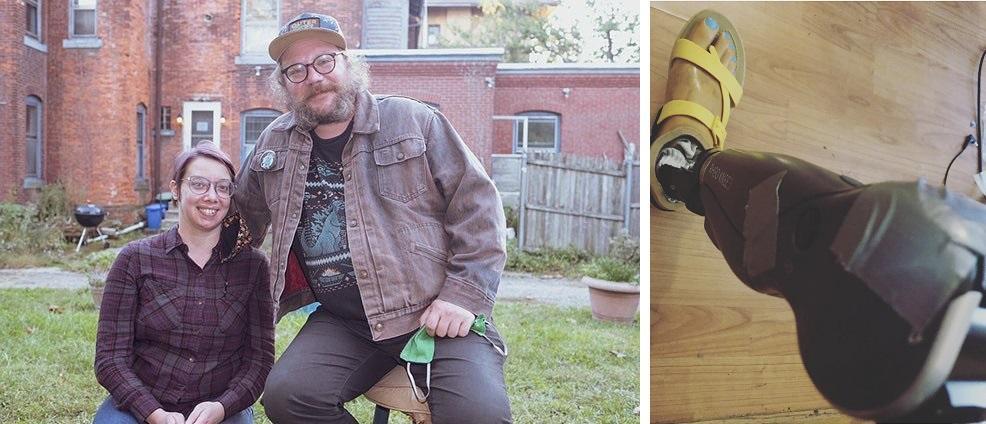 Living right in Help Hope Live's backyard in Philadelphia, 35-year-old Carolanne Mitchell was struggling to find a way to replace her prosthetic leg. "Duct tape only goes so far," she explained.
Insurance only agreed to cover a small percentage of the cost of a new prosthetic despite the immense quality-of-life and mobility improvements that Carolanne stood to gain from the purchase. She found herself on the hook for $6,700 out-of-pocket. "I can't afford this on my own," she said.
Carolanne started fundraising with Help Hope Live in February 2021. A few short months later, she has not only met but exceeded her fundraising goal.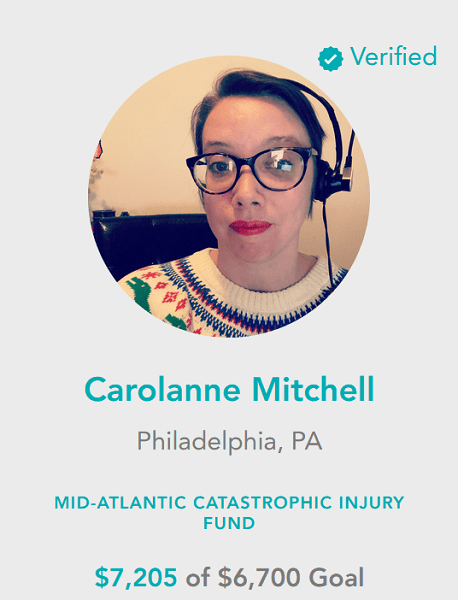 "Having the best technology available keeps me mobile and independent."
Ongoing Mobility Gains for Rob
You'll remember Rob Drescher and his #StandWithRob community: we celebrated with them when they achieved their fundraising goal and brought an Indego mobility device within reach for Rob. We've loved watching Rob's ongoing progress, including video updates of his mobility milestones with the Indego: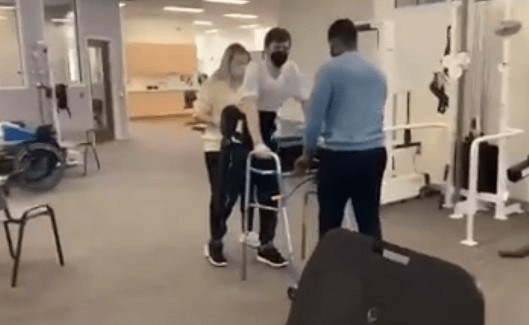 While the Indego may appear to be just a mobility-enhancing device, as with so many other mobility products, using the device will assist Rob in more ways than one. Since he received his Indego, Rob has witnessed pressure sores closing up as well as significant bowel and bladder improvements.
Rob now shows others why mobility matters by partnering with Indego for demonstrations, and he and his community are quick to explain how fundraising and community support can help bring mobility essentials within reach.
An Accessible Van for Jack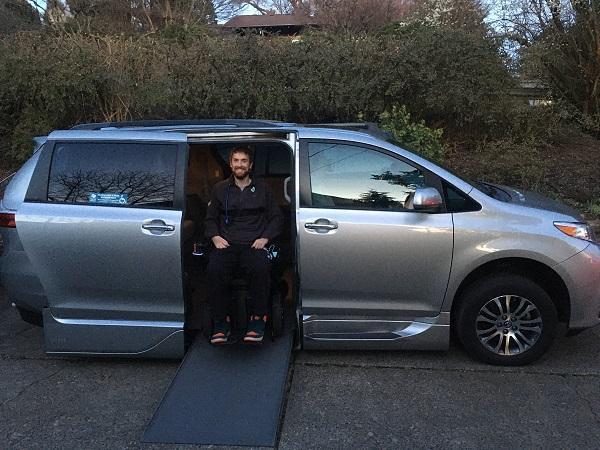 Time after time, our clients show how challenging it is to secure safe, consistent transportation while using a wheelchair. That's why we're always overjoyed to hear that fundraising has brought an accessible van within reach for a Help Hope Live client.
Twenty-six-year-old Jack Hogan has been living with a spinal cord injury since 2020. He started fundraising with Help Hope Live in December 2020, and by March 2021, he was able to share the good news that he had purchased an accessible van.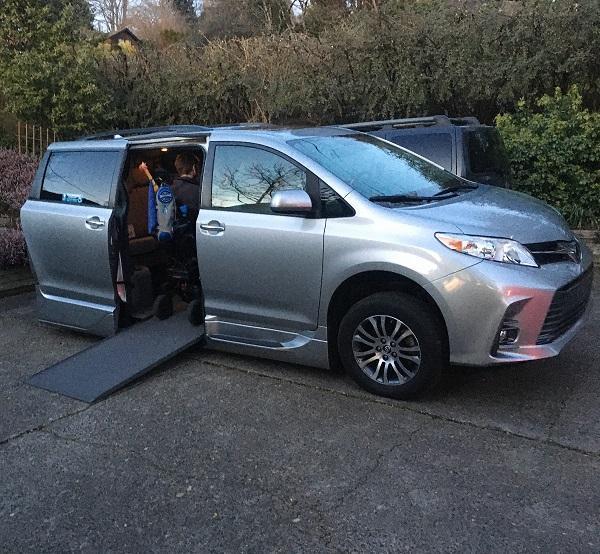 "I'm really happy with the purchase. Thanks for the help!"
A Hoyer Lift for Jesse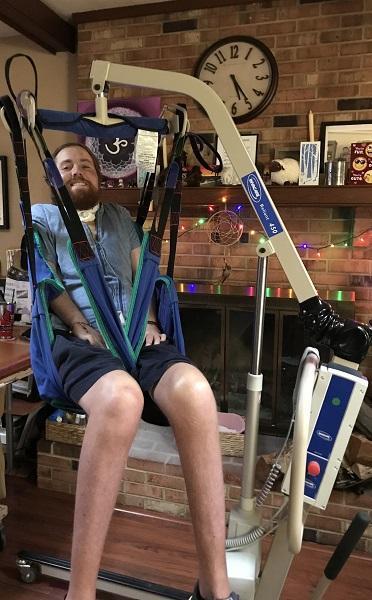 "Here is a photo of Jesse in his new hoyer lift!"
Individuals with spinal cord injuries like 32-year-old client Jesse Picard face mobility obstacles throughout their days. A Hoyer lift is an essential mobility tool that allows individuals to transfer in and out of a bed or bath. These lifts make daily transfers easier and safer for our clients and their caregivers, but their out-of-pocket cost often places them out –of reach when they are needed most.
Jesse and his family shared the good news that fundraising with Help Hope Live has enabled them to secure this critical piece of mobility tech.
"Jesse and our family are so very grateful to Help Hope Live and your entire wonderful staff. We could not have gotten this far without you."
Jacob Speaks
When a catastrophic illness impacts mobility, it often robs individuals of another essential attribute: their ability to communicate. That is the case for 32-year-old former Marine Jacob Creasman. He spent eight years in a coma until, in January 2020, he awoke unable to control his body, eat, cough, or even blink without assistance.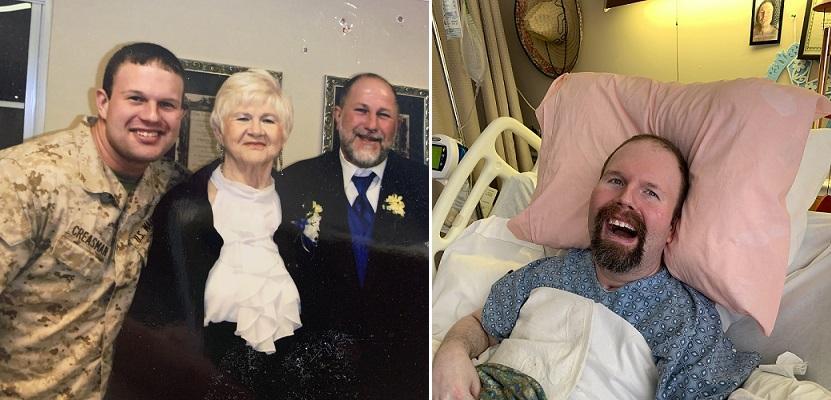 His community knew that a DynaVox computer could revolutionize Jacob's ability to communicate—but insurance refused to cover the cost, which exceeds $16,000 out-of-pocket.
With fundraising assistance from Help Hope Live, including meaningful press coverage, Jacob's supporters were able to share this exceptional update in April:

Jacob's Campaign Page facilitated not only updates like these but also heartfelt messages of support from friends and strangers alike: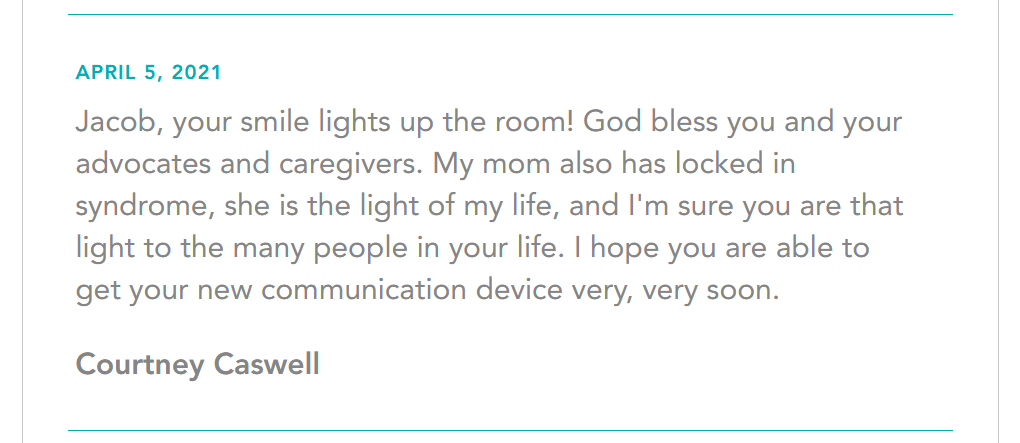 Fundraising Milestones with Jeremiah and Ernest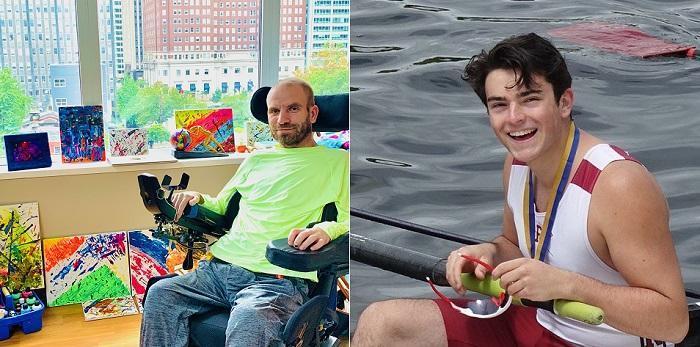 Thirty-three-year-old Jeremiah Wilson has been living with quadriplegia since a June 2020 car accident. His community kicked off a fundraising campaign with Help Hope Live to bring multiple mobility needs and essentials within reach, including an accessible van and home renovations for wheelchair access.
With personalized support and guidance from their Client Services Coordinator, his community organized an epic live concert event in April featuring virtual viewing options, raffles, auctions, and more. Mom Karen shared this hope-filled update on their success: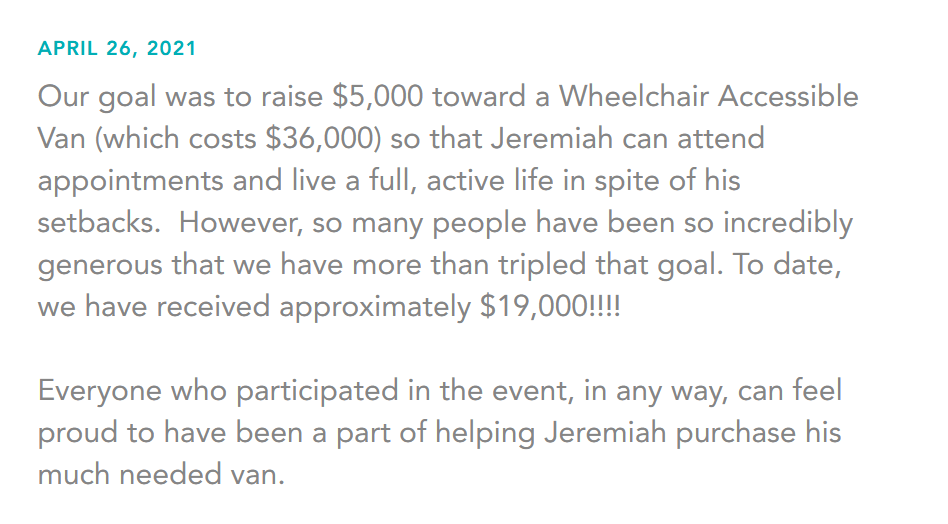 You might recognize 19-year-old Ernest Patti from previous milestone posts. His community has successfully mobilized in a new way to support his spinal cord injury fundraising campaign: participating in our Hope Travels Virtual 5K on Sunday, May 16.
In addition to recruiting hundreds of participants and successfully fundraising through the Hope Travels website, Ernest's community established a creative new Instagram hub @teamernie2021: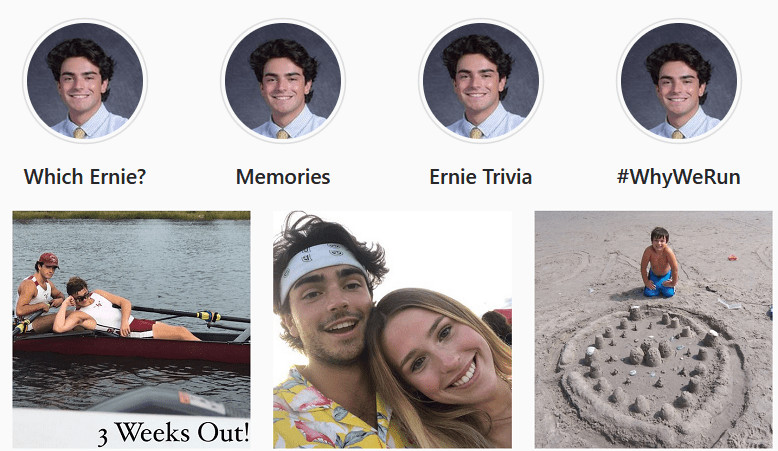 The account features Hope Travels registration information along with photos, videos, and well wishes that reflect the immense love and community support covering Ernest on his spinal cord injury recovery journey.
"He has shown us there is good reason for hope…Hope does not disappoint."
Join us to race for relief from medical debt: there is still time to register for the Hope Travels Virtual 5K.
Life Rolls On for Amanda and Kelley
Two members of our community recognized special personal milestones this month. Help Hope Live client Amanda Perla acknowledged 14 years since her spinal cord injury with a Facebook post: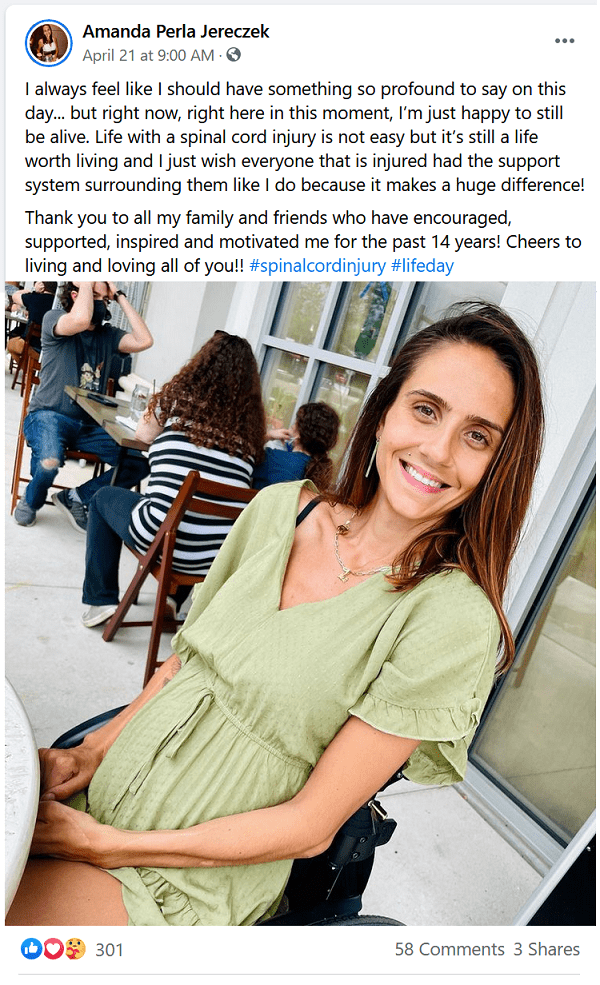 Kelley Simoneaux (aka The Pushy Lawyer) welcomed Baby William Newell "Wells" Simoneaux on April 26: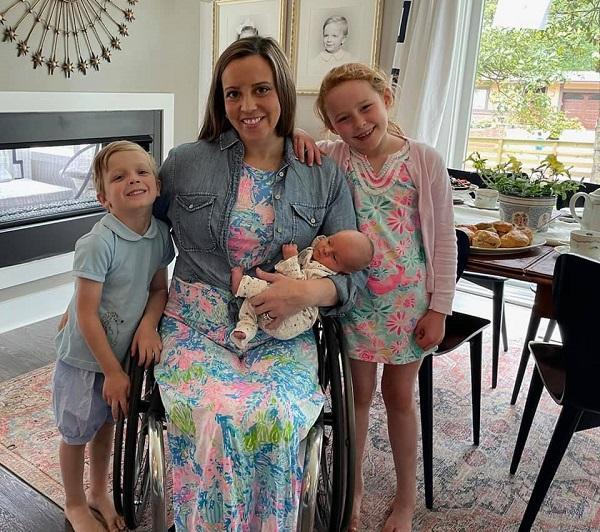 "We are bursting with joy and gratitude for this sweet baby boy!"
Support for Mobility & More Lasts All Year Long
One year out from injury or dozens, and through every challenge and milestone, Help Hope Live is here to provide fundraising assistance, critical resources, and plenty of support.
We can't change lives without you. If these stories of hope moved you, consider making a donation to Help Hope Live today.
Know someone who needs help bringing mobility equipment and other essentials within reach while living with a catastrophic injury, illness, or transplant need? Learn how our nonprofit can help.
Written by Emily Progin