Today is Help Hope Live's 36th birthday. We're celebrating the milestones and memories we've made since 1983, when a Philadelphia heart transplant surgeon and his wife, a nurse, founded our nonprofit to help transplant patients rally their communities to raise funds for what was then considered an experimental procedure. Take a look at just how far we've come.
At a Glance: Then and Now
In our first year, we raised $300,000 to offset transplant expenses. Today, we've exceeded $140 million raised to put medical care and equipment within reach of thousands of families across the U.S. who are facing significant out-of-pocket expenses due to cell and organ transplants or catastrophic injuries and illnesses.
Over 36 years, we've covered more than $120 million in client medical expenses through community-based fundraising—but our impact goes far beyond the financial, from making life-saving transplants possible to bringing quality of life essentials like accessible transportation, activity-based rehabilitation, independent living, and community connection back within reach.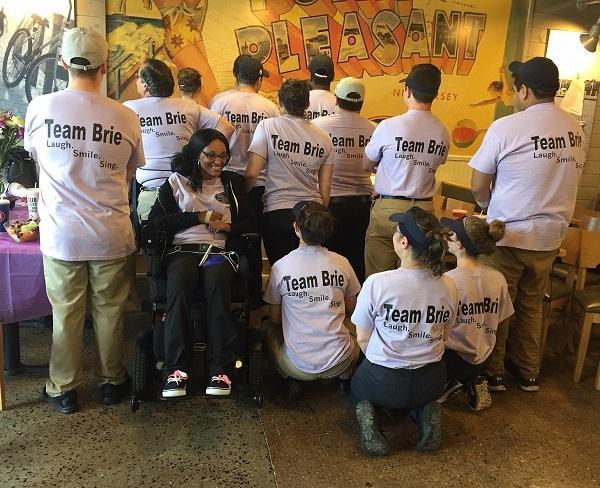 Help Hope Live: A History
1983: National Heart Assist & Transplant Fund is born to help end stage heart disease patients fundraise for transplants (considered experimental procedures at the time)
1995: We evolve into the National Transplant Assistance Fund (NTAF), expanding our mission to serve all solid organ, marrow, and cell transplants on a national level.
2000: A local student sustained a spinal cord injury inspiring us to expand our program to support individuals living with paralysis, traumatic brain injury, or amputation.
2010: We celebrate 10 decades of community-based fundraising excellence.
2011: We change our name to Help Hope Live to better suit our far-reaching program and its impact.
2014: Charity Navigator ranks us the number-one nonprofit in Philadelphia.
2016: We expand our mission to serve individuals living with catastrophic illnesses that affect mobility
2017: Charity Navigator gives us a perfect 100/100 rating for sound financial health, accountability, and direct service to patients.
2018: We celebrate 35 years of service, including 3,900 transplants; 1,300 catastrophic injury clients who have regained independence and quality of life; and $131 million raised to cover unmet medical and related expenses.
2019: Charity Navigator awards us our 15th consecutive 4-star rating.
2020: Our best year yet! 😉
Medical Fundraising: A Changing Landscape
As our client community has evolved, so has our commitment to meeting modern fundraising needs. Today, we provide a more robust selection of fundraising support services than ever before, ready to meet the challenges of the next generation of fundraisers, including:
Our Staff and Supporters, Through the Ages
Help Hope Live Clients: Where Are They Now?
We are grateful that some of our earliest fundraising clients still lean on us for fundraising support today. Where are they now?
Then: When Katie sustained a spinal cord injury in 2000, her lacrosse community  launched a youth tournament to raise funds and awareness in her honor. Katie became our first-ever catastrophic injury campaign.
Now: What started as a grassroots effort to support Katie, has grown into the largest single day youth event in the country. Today, the Katie Samson Lacrosse Festival supports not only Katie's needs just but multiple powerful causes. The event's dedicated planning team received our inaugural Rainey Award for Volunteers of the Year in 2018 and celebrated two incredible milestones: 18 successful Festivals and $1.9 million raised for charity.
Then: Jerry began fundraising with Help Hope Live in 2002 to prepare for the out-of-pocket costs associated with a double lung transplant, which he would one day need to fight cystic fibrosis. In 2012, at the age of 54, Jerry received the gift of life.
Now: Jerry has exceeded the average lifespan for CF patients by 25 years. He is a dedicated advocate for CF and transplantation who received our Hope Award in 2018 for his tireless efforts to improve lives and inspire fellow chronic illness warriors.
Then: In 2005, Patrick's mom started a fundraising campaign to help with the out-of-pocket expenses associated with a spinal cord injury that he sustained when he was just 14 months old.
Now: This year, Patrick joined us for a special #MobilityMatters Blog post celebrating just how far he's come. He has reached new heights of independence and mobility through his dedication to exercise-based rehabilitation, including walking across the stage at his high school graduation, learning to drive an accessible van, and securing meaningful work in his field.
Then: Tunisia started a fundraising campaign in 2009 to help with the out-of-pocket costs associated with her lupus diagnosis and her quest for a kidney transplant.
Now: Tunisia received the gift of life in 2011. When she realized she would need another transplant several years later, she was able to turn to Help Hope Live for fundraising assistance once again. While she awaits her second miracle, Tunisia remains faithful, persistent, and grateful for her community's support.
You Can Give the Gift of Hope
We know that even though we have a long history of milestones and successes behind us, our story is far from over. Consider giving us a tax-deductible birthday gift today to show that you believe in transformative community support, radical change, a brighter future—and the power of hope.
Want to celebrate the power of hope in person? Our 7th Annual Live It Up! event is Friday, October 25 in Bryn Mawr, PA. Tickets are on sale now.
Written by Emily Progin